Summer Events for Families in Jersey City and Hoboken
Summer is relatively short, so it's important to pack as much as you can into the three short months when the kids are out of school, not at summer camp, and when parents (hopefully) have a little extra time to go out there and play!
If you are looking for fun ways to spend the summer days with your family, we made a comprehensive list of every single fun summer events for families in the Jersey City and Hoboken area. We hope you can get to enjoy spending fun days at the park whether it is for farmer's market or learning about getting fit and healthy.
Please note that some events we have listed are free, and while some have a nominal cost, please do check the links we have provided to find more information as you plan your fun summer itinerary.
Enjoy these fun events and activities with your family!
---
Every Saturday starting on May 18. 
Bring your appetite and your walking shoes as you take a behind-the-scenes-tour in historic Hoboken, New Jersey of the most authentic Italian gourmet food businesses in the United States! You'll visit Carlo's City Hall Bake Shop, home of  "Cake Boss" , as seen on The Learning Channel.  You never know which cast member we'll run into!  Sample some award-winning mozzarella cheese that's made right in front of you at Lisa's Italian Deli named best Italian deli by NJ Monthly Magazine (again!).  Try a piece of warm Italian bread, hand made and baked in a traditional coal-burning brick oven.
To purchase tickets, please click here.

Every Sunday starting May 18th – 26th
Brought to you by Hoboken Family Alliance, the Museum hosts a weekly Storytime program at the Fire Department Museum. Children between the ages of 2 and 5 years are welcome to join every Sunday.
Special guest readers from the Hoboken Public Library will be there on the first Sunday of each month. Children must be accompanied by a parent or guardian. No reservation required, but it is recommended to arrive early to secure a good spot.
For more information, click this link.

Sunday, May 26th • 12pm – 5pm
The event will include Navy and Marine Corps aviation static displays, Navy Dive Tank, military band and silent drill team performances, military static displays, kids activities, and much more!
This event is free and open to the public and is rain or shine. 
For more information, click
here
.

fri., May 30th & 31st•7 PM; Doors @ 6:30 PM
JCTC New Play Festival Presented by Jersey City Theater Center continues with three more plays; The Encounter, Stateroom, and Lost Property.
For more information, visit Eventbrite page
here
.
Saturday, June 1st • 10:00am-4:00pm
The JC Kids Run in Jersey City is back for the 5th year and it keeps getting bigger and better!  Children race through the course with the biggest smiles on their faces as the community cheers them on. The excitement and joy on their faces as they cross the finish line is priceless!
In addition to the kids run, there are a wide variety of activities for children of all ages.  This event takes places at Exchange Place, along the Hudson River, with views of the Manhattan skyline. Take the whole family and cheer on our amazing racers!

Saturday, June 1st • 4 PM – 1 PM
Jersey City is finally getting its own open-air night market!
Stop by the opening night to shop, dine al fresco, and celebrate all that is Jersey City and support local at the center of diversity in JC, Journal Square.
For more information, visit the event page here.
10th Annual Jersey City Ward Tour & Festival
Sunday, June 2nd • 11 am – 5 pm
Bike JC's 10th Annual Jersey City Ward Tour will be taking you (and probably over 2,000 of our closest friends) on a tour of our great city, and passing through all of its political wards. And this year, they are offering a special route that will be longer (25 miles), will roll somewhat faster with fewer stops, and will loop through parts of our neighboring towns Bayonne and Hoboken!
To register visit Bike JC's website here.
Wednesday, June 5th • 6 am – 9 pm
SJC Green Drinks +ART will be hosting those who have an interest in sustainability and would like to meet other like-minded people. Who knows, maybe you will leave with a neighborhood project in mind and some new friends to help you do it! Join Us If You Can 🙂
LITM is the fabulously friendly downtown hang with great drinks and food (in case you want to stay for dinner !) and their monthly art shows offer a really creative vibe in the heart of JC's restaurant row. December features a mixed media multi-artist show called Small Wonders – 100s of small works for sale just in time for the holidays.
To RSVP, click here.
Friday, June 7th • 4 pm – 10 pm
"Go Clubbing" with your neighbors and friends! Golfers play a fun and challenging 9 holes round with your neighbors for lots of prizes and laughs! If Happy Hour and dancing is more your speed, with a little putt putt contest thrown in, you're in luck because they got that too!!
Watch the sunset all together and enjoy a yummy bbq dinner. Fun night GUARANTEED!!
For more information, visit the event page
here
.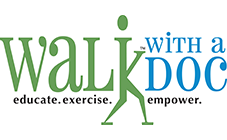 Sunday, June 9th • 10 am
Have fun and Van Guard Medical Group for a healthy walk.  
You'll take a few minutes to learn about a current health topic, then spend the rest of the hour enjoying a healthy walk and conversation with a doc. It's a great way to get out, get active, and enjoy good conversation.
Walk your own pace and distance.
For more information on this event, click here.
Thursday, June 13th • 6 pm-9 pm
The best block party of the year is back for the 9th year in a row! Tickets include unlimited tastings from all our food and drink vendors. Entertainment for the night will be live music from the Jersey shore cover band, "enjoy!"
All proceeds from the event and Super Raffle support the York Street Project programs that deliver solutions to break the cycle of poverty.
Must be over 21 to attend.
For more information, visit the event page here.
Wednesday, June 19th • 6-10pm
In celebration of Companion Animal Trust's 15 years of amazing work helping Hudson County's feral cats, they are hosting a fundraiser event to raise money for their fantastic cause. There will be kitty-themed cocktails, silly cat videos, raffles, and more!
For information on this purr-fect event, click here.
Sat.-SUN., June 22-23rd • 11 am-7 pm
THE JERSEY CITY PROJECT + the CITY OF JERSEY CITY will celebrate warm days, cool drinks and delicious eats with the annual PROJECT: EATS on June 22 + 23, 2019. The food-centric marketplace will run from 11 AM to 7 PM on Saturday and Sunday and will be located around City Hall at 280 Grove Street in Historic Downtown Jersey City.
For more information, visit: thejerseycityproject.com
Instagram: @thejerseycityproject — for vendor updates, giveaways, and more leading up to the event!
Saturday, June 22nd • 7 am
In 2019 Yoga Fest Jersey City is evolving and expanding into an event that will attract thousands of people from near and far. Starting at 6:30 am on June 22, 2019, a registration table will be in place where participants will be required to register and sign in.
For more information about this event and to pre-register, click here.
3rd Annual Dog Days of Summer Festival
Saturday, June 29th • 12 PM – 4 PM
Liberty Harbor is going to the dogs Saturday, June 29th for an afternoon of dog-centric vendors, exhibitors, and service providers.
Come and celebrate all things dog related! Carnival games and giveaways will keep their tails wagging, and Zeppelin Hall Biergarten, Restaurant & Nightspot will keep your bellies full.
For more information on this furry event, visit the event page here.
Saturday, July 13th • 11 am – 6 pm
Bastille Day remains a symbol and celebration of liberty, worldwide. So, it is only natural that Jersey City, host of Lady Liberty celebrates Bastille Day! The French American Academy is proud to be launching this event.
For more information, visit the Bastille Day website here.
---
No matter what the weather is, there is an event you can attend that will surely brighten your day and make the whole family happy. There is no better way of spending summer than with the ones you love and seeing the smile on everyone's faces.
For more information on upcoming events, visit our
events
page.