11 Things To Do On Columbus Day With Your Family
Columbus Day is on Monday and schools will be closed. If you are not sure about what to do with the family on the day/weekend off? Don't stress out because we have created the perfect guide for you. From fun fall activities like apple picking, hiking, and pumpkin patches to wineries as well as outdoor restaurants, we have lots of options for everyone.
See Fall Colors and Foliage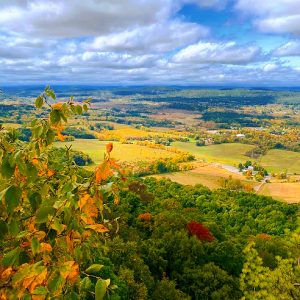 Who doesn't love to see the gorgeous leaves change color? Red, orange, yellow, and lush greens are everywhere it is one of the prettiest times of the year in New Jersey. Also, you can drive or hike near these beautiful areas and enjoy the change of the season. There are a ton of places to check our fall colors and foliage near Jersey City.
Go Apple Picking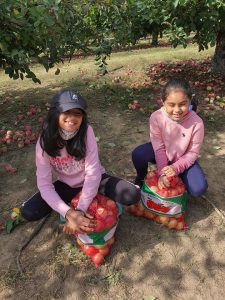 Autumn brings yummy fresh apples! The best part of all these apple orchard farms is that you can enjoy a lot more than apple picking. Additionally, one can check out the farm market, corn maze, hayrides, petting zoos, and more! Check out this list for apple picking near Jersey City.
Go Hiking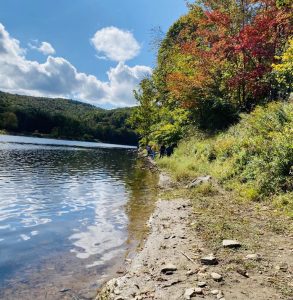 As the weather changes and so do the leaves for the fall, step out with the family and enjoy a beautiful hike on Columbus Day or the long weekend. Additionally, this is a great way to get some fresh air and exercise. To help you find the perfect trail, we've created a list of the 10 Best Hiking Trails for Families Near Jersey City.
Visit a Pumpkin Patch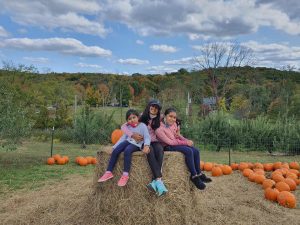 Visiting a pumpkin patch is essential during the fall. Since the kids are off from school, why not go pumpkin picking? Here's our list of the Top # Pumpkin Patches Near Jersey City. Make sure to get tickets for the farm as soon as possible, since this can be a busy weekend to go.
Drive-In Movie Theatres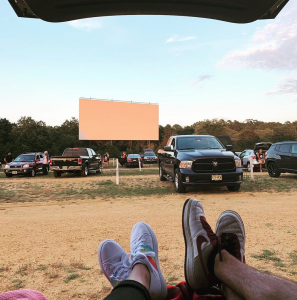 Enjoy Columbus day at a drive-in movie theatre!  This is such a fun activity to do with the family and also a safe way to enjoy another activity to get you and the kids out of the house. At the moment, they are showing a ton of Halloween movies which is perfect for this time of the year. Take a look at this list of the drive-in theatres near Jersey City.
Enjoy A Meal Outdoors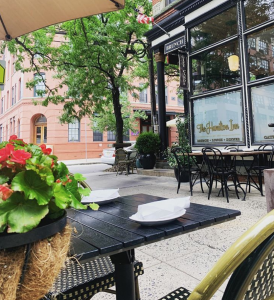 A lot of your favorite Jersey City restaurants are still offering outdoor dining. Definitely, make a reservation in advance as the long holiday weekend for Columbus Day can get busy. There are so many cuisines in Jersey City with options for everyone. Check the list here. 
Go Camping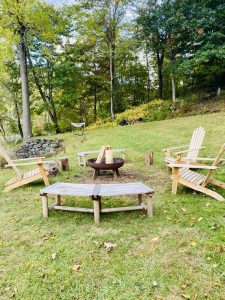 There are a lot of reasons to go camping. The most important one is to disconnect from the hustle and bustle of the city but also to get a break from your wired devices to enjoy nature. A perfect activity to enjoy with your family or friends for the long weekend or on Columbus Day, there are a ton of places to go camping near Jersey City. We have a full guide here. 
Go To A Zoo Or A Aquarium With The Kids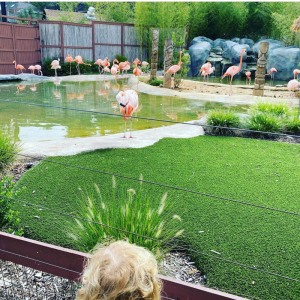 The kids would totally enjoy this animal-filled experience by visiting a zoo or an aquarium near Jersey City. Some of these options are over two hours, so you can always make a fun trip out of them if you want to go out of state or make it a weekend getaway! Make sure to check each zoo's information before you visit. Check out the full list of zoos or an aquarium.
Check Out A Local Winery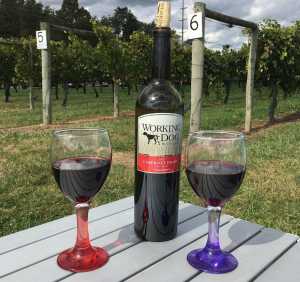 The weather is still perfect on the long weekend and on Columbus day to enjoy some wine outdoors! Luckily, there are some amazing wineries and vineyards near Jersey City that you can go over the weekend. They have a ton of outdoor space and a lot of them are family-friendly.
Get Lost In A Corn Maze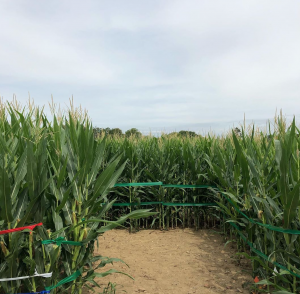 Did you really do fall right if you didn't step foot into a corn maze? The scenery also makes a great photo op! After your pumpkin and apple picking adventures, make sure to fit in one of the Best Corn Mazes to Visit This Fall Near Jersey City on your list!
Treat Yourself To Ice Cream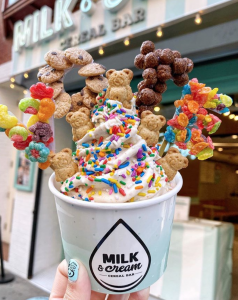 Jersey City is filled with yummy ice cream spots that you can check out after an activity-filled day. There are heaps of ice cream places to choose from in Jersey City and each shop offers something a bit different in taste, flavor, and shop atmosphere. Check this list here.