JCFamilies' 11th Annual Holiday Party
December 9 @ 11:00 am

-

2:00 pm

$12
Annual Holiday Party for families in Jersey City
It's that time of the year again! Join us for JCFamilies Annual Holiday Party sponsored by Brooklyn Robot Foundry, where local families come together to celebrate the holiday season! The festivities will be from 11 am to 2 pm at 189 Brunswick Street in Jersey City on Saturday, December 9th 
Families can enjoy various activities, including pictures with Santa, holiday-themed picture corners, a giant bubble show, a spectacular magic show, handcrafts, holiday decorations, a DJ, a photo booth, dance performances, and more!
So bring your cameras and holiday cheer!
The entry fee is not refundable and is non-adjustable. Every individual has to buy an entry ticket & Tickets will NOT be sold at the door. You have to purchase tickets for children one year or older. The ticket price for each individual is $12. 
About our Sponsors: 
Look out, Jersey City, the robots are coming! Brooklyn Robot Foundry is making its debut here with its unique robot-building classes for kids! These STEAM-tastic classes are a fun combination of engineering, creativity, and whimsy. Each week children will get to build, and take home, their robots!
Brooklyn Robot Foundry is offering classes this winter with Gymboree, giving kids an afternoon of building and playing like no other! (Mondays, 3-6 pm, 6-8yrs old. Begins January 10)
Sign up for a trial robot class – on November 13 or December 11 at Gymboree JC. Register at bit.ly/build_play
Are they interested in owning a Brooklyn Robot Foundry in Jersey City or elsewhere? Franchise opportunities are available! Meet the owner on 11/13 or 12/11. Check out their website for more information.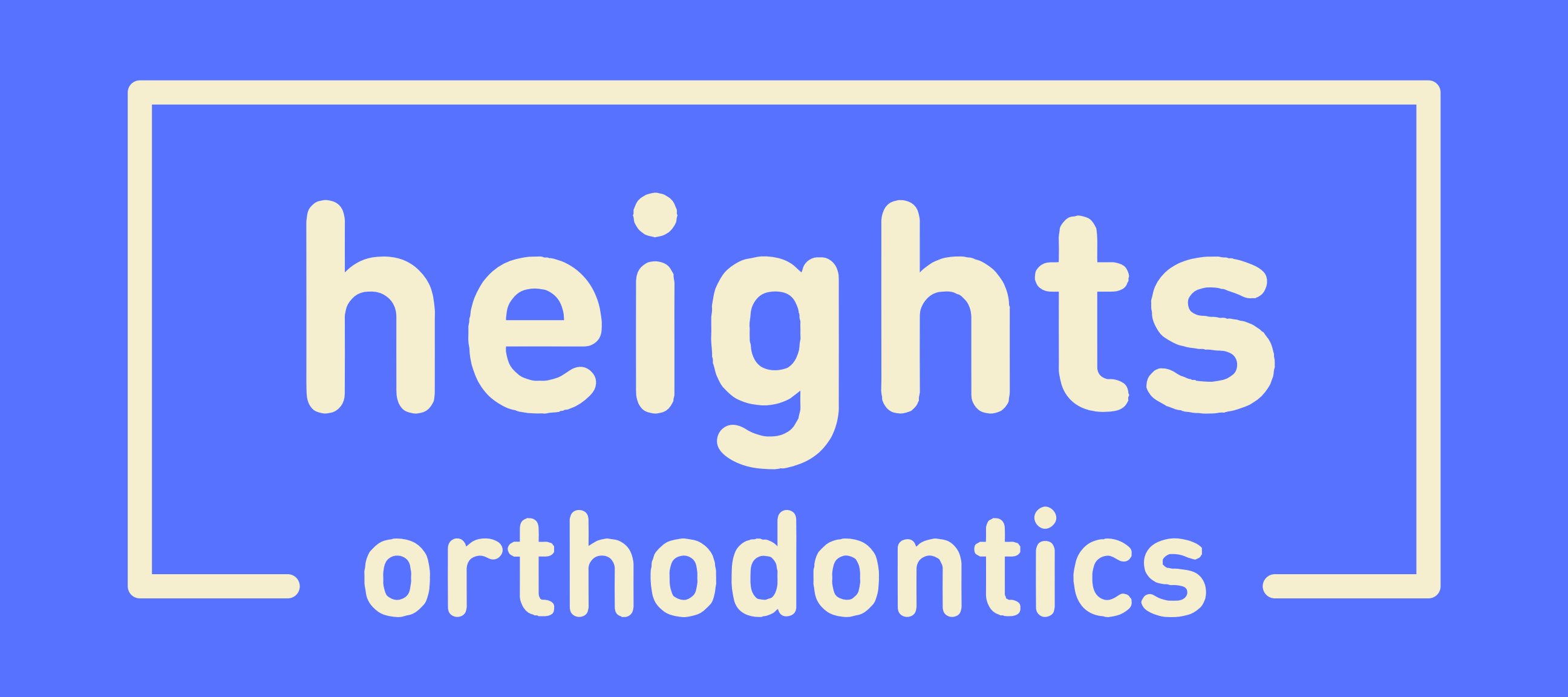 Heights Orthodontics is an orthodontics office in The Heights specializing in braces, Invisalign, and Embrace, with a strong focus on providing exceptional customer service and a fun, inviting atmosphere.
Zango is here to assist you with all fresh groceries and essentials. You can visit their website for more information.

PLEASE NOTE: The entry fee is not refundable and non-adjustable. Tickets will NOT be sold at the door. You have to buy tickets for children one year or older. The ticket price for each individual is $12. 
You will NOT receive tickets in your email, but we will have your name on our guest list once you purchase your ticket. At the entrance, we will ask you for the name on the card used to make the ticket payment. 
ACTIVITIES INCLUDED WITH TICKET:
– Bubble Show by Lena's Party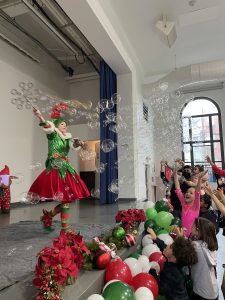 Are your kids ready to play with giant bubbles? Lena will be having a massive bubble party for the kids. These bubbles indeed make kids as well as parents happy.
– Magic Show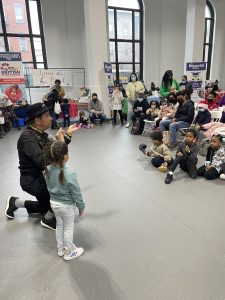 – Pictures with Santa Claus/Photo Corner
We are excited to welcome Santa to our event to meet the little ones and take photos at our decorated holiday-themed photo corner.
Holiday-themed photo corner by The Revelry Co.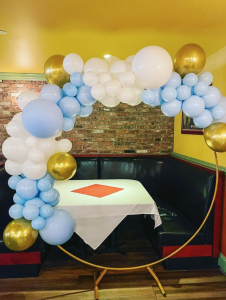 Holiday-themed photo corner by Glo Balloon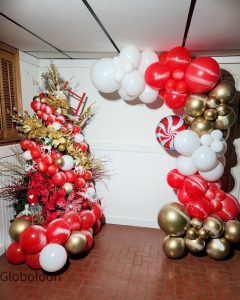 Holiday-themed Hand Crafts with Luna De Papel
As always, Luna De Papel will bring Holiday themed handcrafts for your little one and tree decorations.
– Photobooth by Snap Trend Photo Booth 
– Dance Performances by Local Schools:  
We invite our local performers from the dance schools to perform at the event and show us their best moves.
They are a Ballroom/Latin dance studio in Downtown Jersey City, NJ, teaching professional and recreational styles. In addition, they offer rhythmic gymnastic classes for kids aged 2.5 and up.
PAW is the product of a lifetime spent in the studio, on the stage, and behind the scenes. It began with the belief that quality arts education should be accessible and meaningful. Their programs engage people of all ages in arts experiences to build self-esteem, develop creative expression, and promote healthy living. In addition, they will be doing a fun holiday-themed performance.
Founded in 2009, the Cadencia Dancers (formerly Caña y Cadencia Flamenco) is a flamenco dance and music troupe bringing the art of flamenco to audiences in New York City and the Tri-State area. Started as a Tablao at Café Andalucia in Manhattan from 2010-2014, the Cadencia Dancers today perform in various settings, including cultural festivals, cafes, art openings, and street performances.
The School of Nimbus offers professional dance instruction in ballet, modern, hip-hop, tap, and other dance forms for children, teens, and adults. The School emphasizes small classes, excellent instruction, and opportunities for students to perform alongside Nimbus' professional dancers, including in the annual Jersey City Nutcracker production. Classes are taught by Nimbus' company dancers and Teaching Artists, who national leaders train in dance education.
PAID ACTIVITIES: 
Cupcake/Cookie decorating with Jam Cakery Events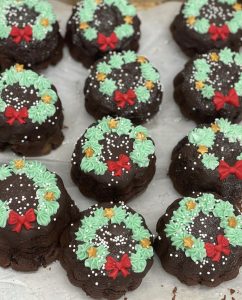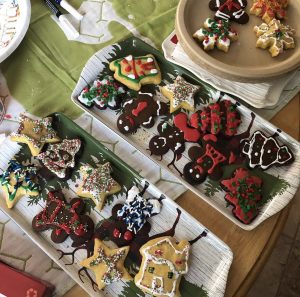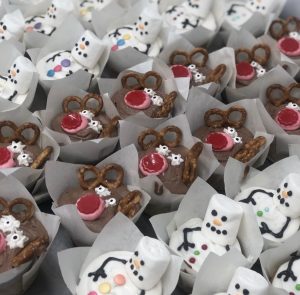 Food Vendors
Maxuxu Mexican Street Bread and Cookies
Our Partners: 
The Waldo School(World Of ABC)
The Waldo School has set the standard for leading private education since 2010 for children ages 2 through 13 across two locations. PreK 2 through PreK 4 students are housed in our Waldo Preschool location at 125 1st Street, Jersey City, and Kindergarten through 8th Grade students are housed in the Waldo School location at 110 1st Street, Jersey City.
They offer a variety of swimming classes for families located between Fort Lee and Elizabeth, with multiple pools easily accessible from Jersey City, Hoboken, Bayonne, Secaucus, Weehawken, Edgewater, North Bergen, Harrison, Newark, Kearny, Clifton, Passaic, Fairfield, West Caldwell, Montclair, West Orange, East Orange, Livingston, Short Hills, and the surrounding communities!
The Brunswick School (TBS) mission is to provide a safe, nurturing, and inspiring learning environment and holistic education that considers children's physical, cognitive, social/emotional, language, and life-skill development and progress. TBS helps children reach developmentally-appropriate milestones, using an adaptable curriculum that meets the unique needs of each child and allows teachers to scaffold learning catering to each child's talents and strengths.
Their core value is to academically challenge children and encourage them to explore and grow while discovering and developing new interests and talents. They value student-teacher engagement by maintaining a 5:1 ratio. Teachers can identify students' learning styles and capabilities to alter the lesson plan based on their needs.
My Gym Jersey City is an activity center that offers kids birthday parties, Mommy and Me, gymnastics camps, and other fantastic fun-filled programs for ages 6 – 10.
F45 provides a functional full-body workout while improving energy levels, metabolic rate, strength, and endurance.
Smart Start Academy is dedicated to bringing the best environment for learning and creativity to each student. Their full-day programs have a curriculum that meets every learning style that nurtures every aspect of a child- the physical, emotional, intellectual, and social aspects.
With instruction in various dance styles, theater, music, and fine art, JC SummerArts provides an in-depth experience in the arts, from process to refinement to performance. Working professional artists, including members of Nimbus' acclaimed professional dance company, teach classes.
A leader in bilingual education, the French American Academy serves students from Pre-K2 through 6th grade, adding a grade each year with plans to go to 8th grade. The Academy also hosts after-school activities in French, enrichment classes, summer programs for children, and language classes for adults. There are locations in New Milford, Morris Plains, and Jersey City. French American Academy has 3 locations: New Milford, Morris Plains, and Jersey City.
The Little Gym of Jersey City hosts a complimentary Back to School open house event! Come one, come all! Explore our facility and experience some of the benefits our programs can offer first-hand. We'll have light snacks, refreshments, games, and activities for children of all ages (4 months up to 12 years old). Plus, you will have a chance to meet our excellent staff! This event is for current members AND families new to The Little Gym – what better way to start the 2022 school year than with a The Little Gym party?
Dr. Mila Cohen is a board-certified dentist located right here in Jersey City! As a parent herself, Dr. Mila understands the importance of choosing the right provider for your child and considers it a privilege to deliver care for kids of all ages! Services include fillings, whitening, emergency care, and more.
Luna de Papel (paper moon) is a crafting workshop. They offer crafting and DIY classes and workshops for adults and children. It is a place where all can test the bounds of their imagination in an environment you can enjoy. They also have a ton of after-school programs.
New York Life Insurance Company is the third-largest life insurance company in the United States and the largest mutual life insurance company in the United States.
They are a modern family practice in the Journal Square area of Jersey City, NJ, just walking distance from the Path Station. They provide modern dental services with the comfort of a local family dentist. They pride ourselves on our quality, service, and ability to make our patients feel at ease.
Their goal is to help parents learn to be their best parents. They connect parents to childcare experts for one-on-one, interactive video sessions to work together to build a practical toolkit for happy, emotionally healthy children. Their Experts come from high-profile households around the country and are here to work with you & answer your questions.
Hoboken Chiropractic and Wellness
Hoboken Family Chiropractic + Wellness is a holistic healthcare provider for families specializing in maternity and pediatrics that strongly believes in the body's innate intelligence and ability to heal itself when blockages to the healing process are removed. Hoboken Family Chiropractic + Wellness works to restore and maintain patient health for optimal wellness by utilizing chiropractic care, soft tissue techniques, supplements, and other modalities.
Feedings + Feelings provides holistic, family-centered infant feeding support. Meg Manangón is a registered nurse and IBCLC with over ten years of experience working with growing families. Breastfeeding is magical, but the real miracle is the bonds you're building as a family. Meg provides prenatal classes and postpartum support (in-home or virtual), including expert pumping, combo, and formula-feeding consults.
www.feedingsandfeelings.com
Instagram: @feedingsandfeelings