Bike, scooter & stroller Sell or Swap in Jersey City
September 14, 2018 @ 5:00 pm

-

7:00 pm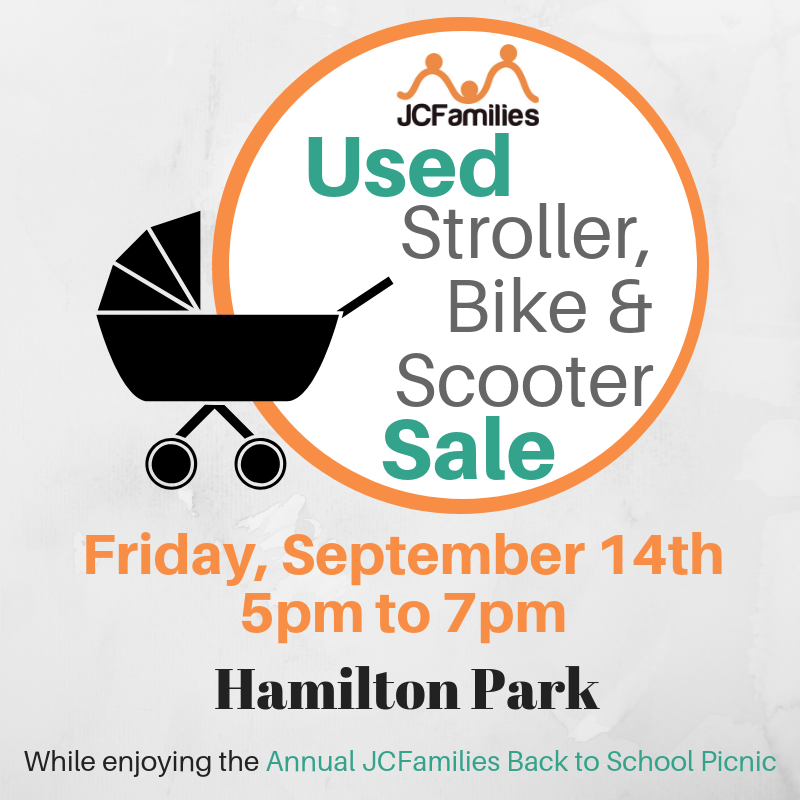 Bike, scooter & stroller Sell or Swap in Jersey City
You've been looking at your child's old bike for months. They've outgrown it, but it's in too good of a condition to just throw away. Good news! JCFamilies will be having a bike, scooter and stroller swap/sale on site during the annual Back To School picnic at Hamilton Park!
Join us on September 14th as we enjoy back to school festivities and soak up the summer sun while it's still here!
Want to know how you can participate? Follow these easy steps!
Register through the attached link https://goo.gl/forms/MkV9rTRIrhfGQxXs2
Spots are limited! The registration link will be taken down once spots have been filled!

Please limit

3-5 items

per family.

Once you have arrived, please find a JCFamilies representative who will assist you with the next steps!
You've got questions and we've got answers!
What can I bring to swap/sell?

Strollers, bikes, carseats, scooters, strollers, child sleds, etc.
How much do I have to pay JCFamilies to register to swap/sell? Absolutely nothing!
When and where will this be held again? September 14th at Hamilton Park. You can also visit our website for more information on the event!

https://bit.ly/2Q5XY0K

Who can I contact for more information? You can contact us at [email protected]
Register here for participation in swap and sale : https://goo.gl/forms/MkV9rTRIrhfGQxXs2