Events Happening In June In Jersey City
Things are improving; the city is coming back to almost normal little by little. There were not too many events happening last year, but it seems things are getting busier, and our event calendar is ready for our families. We can't wait to see you again! Therefore, we made a comprehensive list of some fun events in and around Jersey City this month.
Featured Image by: Jersey Photographer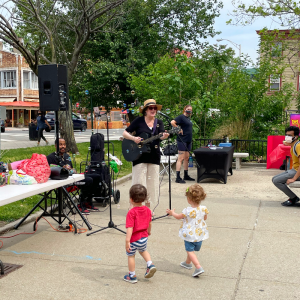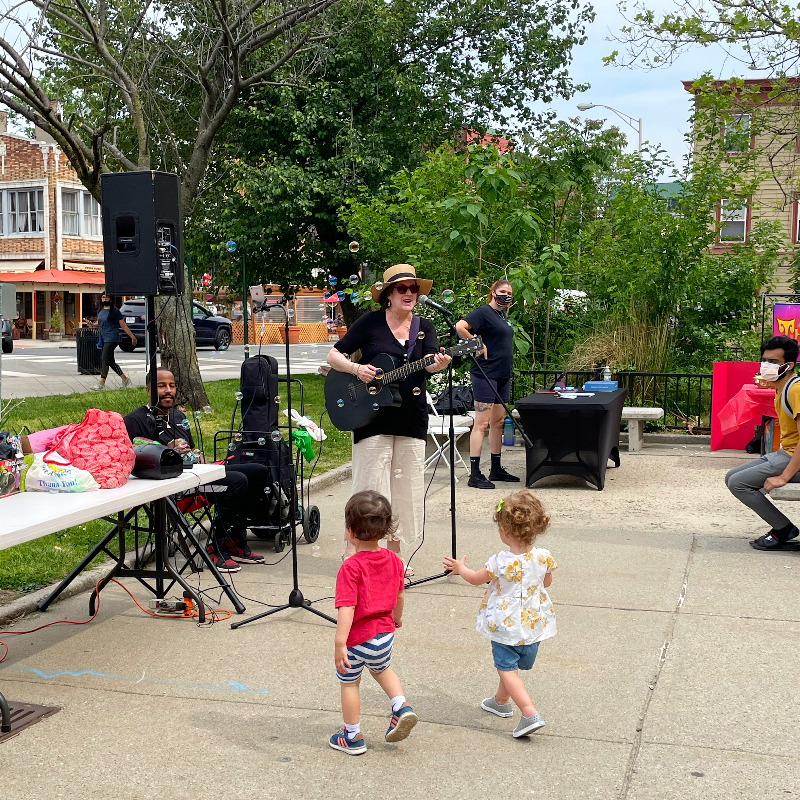 Join JCFamilies on Monday afternoon for Music for Kids sponsored by Mack-Cali. The class will be held from 5:30 pm-6:30 pm outdoors at 210 Hudson Street, Jersey City, NJ 07311 near Ziggy.
ALL kids and adults are welcome to join this FREE event! Please wear a mask and keep social distancing in mind if you attend.
https://jcfamilies.com/event/music-for-kids-at-harborside-free-event/
Attention JC residents!
This summer, join us for a weekly local market sponsored and organized by Mack-Cali and supported by JCFamilies. The event will be every Tuesday from 3-7 pm at 210 Hudson Street starting May 25th.
There will be local vendors and food vendors for you to spend the perfect day with the whole family outside. This is a free event, and everyone is welcome!
There will be a corner for kids to show their creativity; they can draw or paint.
Please come and support these local small businesses.
https://jcfamilies.com/event/jc-local-market-2021/
Drive-In Movie Night Series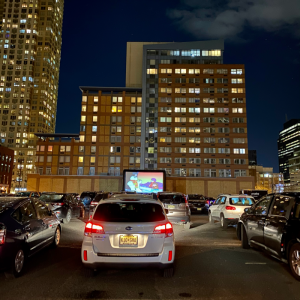 Exchange Place Alliance are so excited to organize another outdoor Drive-In Movie Night Series. This series will be taking place at 107 Morgan Street Jersey City, New Jersey 07302.  The price per car for a spot is $20 and is non-refundable. If you have made reservations, you will get a unique ticket number for your site via email. Please make sure to print your ticket and bring it with you to the event. BUY TICKETS HERE. 
There will be an FM channel to tune into and listen to the movie audio while remaining in your vehicle.
Wearing masks will be enforced when less than a six-foot distance cannot be maintained. Social distancing will be implemented for all vehicles.
Lace up your dancin' shoes and get ready to get down if you're headed to Jersey City's Groove on Grove. This free weekly music series that lasts from spring to early fall, is an oasis of funky live tunes, local businesses, arts & crafts vendors, delicious food trucks and a strong sense of community. The talent is in full force and the vibes are at peak positivity at the Grove PATH Plaza.
To celebrate Father's Day we are hosting a fun-filled night of sports challenges for daddies and their little ones! My Gym will have exciting games, challenges, a photo booth, and MORE!
Grab your favorite jerseys and join us on June 19th! Pizza dinner included. All ages welcomed.
WHERE: My Gym Jersey City
WHEN: June 19th, 2021 from 3 pm – 5 pm
COST:$45 per child
Make your way to Hamilton Park for Feministival on 
Friday, June 18th from 5pm to 7pm
! This summer event was created to highlight women-owned businesses in our community. There will also be a ton of fun activities for children. Bring the whole family to enjoy a warm summer evening, grab dinner from a food vendor, enjoy all the entertainment we have planned for you and support local women-owned businesses.
There will be arts & crafts, faint bubbles, food vendors and more!

Join them on June 19, 2021, for GO Jersey City! Better the community, Have fun and make a friend. RSVP at gojc.org. Go Jersey City is a day of service and fun where residents of Downtown Jersey City, and beyond, go out and serve organizations and parks throughout the city. It is a way for them give back and support the people and places that make our city great.
They will gather outside City Hall at 10 AM on June 19th. There you can register for any of the available projects, get your free T-shirt, find your team, have some coffee, and then head out for your project. After the projects, we will gather for an after-party to celebrate the day.
Rock The Block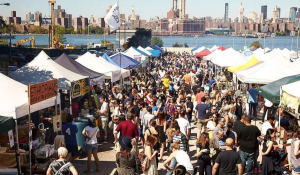 Exciting news! Smorgasburg is coming to Jersey City! The popular outdoor food market will be opening on May 29th in place of Lutze. The opening lineup will consist of 25 to 30 food vendors as well as beer and drinks.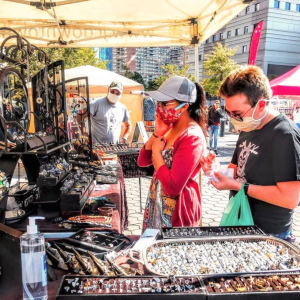 The Artist & Maker Market is an open-air bazaar featuring locally created fine art and premium hand-crafted goods. Artist & Maker Market connects artists and artisans with the Jersey City & metro NYC community. The mission is to support handmade goods as an alternative to mass-produced items and cultivate small businesses and entrepreneurship by providing a thriving place for them to sell. Visit the market Wednesday and Friday from 3-9 pm. They are also open on Saturdays from 12-6 pm.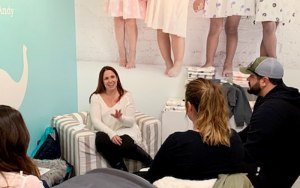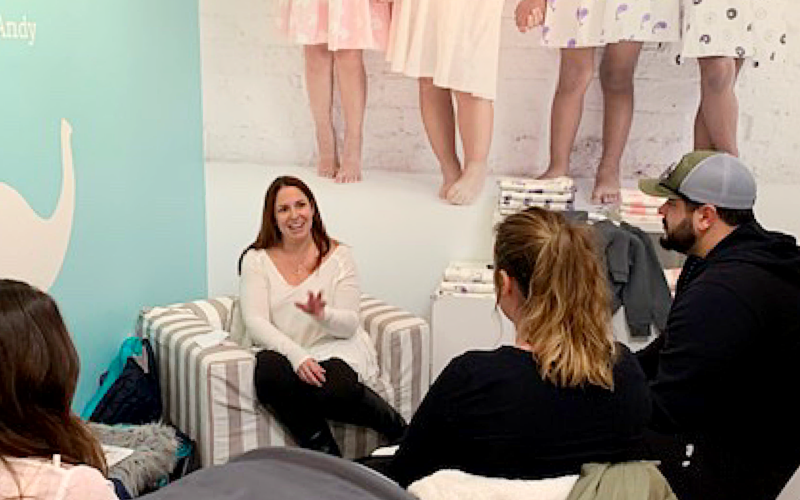 Having trouble getting good sleep routines for your kids? Nicole Cannon from Sleepy Mama will be discussing the different stages of sleep, the common problems, and tips to improve sleep for your little one. If you have been having trouble with sleep routines for your child, this is the perfect workshop for you and will be super helpful! It will be on the rooftop at Dvora 175 Second. 
Please Register HERE if you would like to attend the workshop. The fee to attend is $10.

From @njbloodservices :
"We are experiencing blood shortages and have a patient in need of blood and platelets to continue his treatment. Baby Noah is 6 months old; he was diagnosed with leukemia and has been receiving several blood and platelets transfusions while we are searching for a bone marrow matching for him. Our blood supply is extremely low and we have declared a blood emergency."
Tuesday, June 29th, 12:30-6:30
372 9th Street

Jersey City Mural Arts Program and Mana Public Arts are excited to announce the First Annual Jersey City Mural Festival taking place on June 5-6. The festival will feature more than 30 walls and include pop ups from beer gardens, restaurants and food trucks, alongside entertainment and community events across the city.

Nimbus and JCFamilies are excited to bring you this summer fun Saturday event, which is part of the Youth Arts Talent Showcase.
There will be family-oriented performances, activities, and Youth Arts Talent Showcase– in collaboration with Nimbus Arts Center and LUX Performing Arts. This will be fun for the whole family to enjoy – with exciting entertainment like a magic show, arts and crafts, food trucks, vendors, and more! See Jersey City's talented youth performers in a showcase performance + special performances by the regionally recognized Nimbus Youth Ensemble.
To India With Love – a Benefit for COVID Relief in India will include an Indian dance performance, by Rimli Roy a Surati, followed by the classic Bollywood Film "Dilwale Dulhania Le Jayenge." Patrons will be able to enjoy Indian refreshments as well as FOL's concession offerings.
Tickets on sale now! Proceeds to benefit covid relief in India.
Doors will open at 5:15pm. Event starts at 6pm. BUY TICKETS HERE.
6 pm- 8 pm
Impress Ballroom school invites you to our summer recital at Grundy Pier Park, June 9th. Students will be dancing Cha-cha-cha, Waltz, Samba, Jive. A special performance by our teachers, international competitive dancers Yuliya Steshenko and Nazaryi Blagyy.