Fall Family Events In and Around Jersey City
Things are getting busier, and our event calendar is ready for our families. So many more events are happening this month which you can attend with your friends and family. Most of them are free but check their websites before attending these fall family events in and around Jersey City.
Featured Image by: Jersey Photographer
Celebrate the spooky season with us this October at Liberty Science Center! Fall Fest is Oct. 9-31!
We've got tons of indoor and outdoor adventures for your family and friends.
Pick out the perfect pumpkin in NJ's largest indoor Pumpkin Patch – you can even use an endoscope to see what's inside a pumpkin! Stroll through the Spooky Pathway, where you'll encounter spiders, bats, skeletons, and other not-so-scary souls.
Discover the fascinating lives of cockroaches, tarantulas, scorpions, and millipedes at the Creepy Crawler Corner. Enjoy the Monsters of the Night Sky astronomy show or the Halloween Laser Show in the Jennifer Chalsty Planetarium, and work it out on the dance floor at our Monster Mash Dance Party.
Treat yourself to the perfect fall visit in October at Liberty Science Center! Get tickets now at 
LSC.org/fall-fest
.
October 21st, 2021: 5-6 pm

We are partnering with HDSID Farmer's Market for Fall Fest! Come stop by the farmer's market for free pumpkin painting and also visit the market to pick up your fresh produce. The first 100 kids will get a pumpkin.
There will also be local businesses selling their products. It will be the perfect time to spend some quality time with your kids and get your shopping done!
When: Thursday, October 21st, 5-6 pm
Where: Grove Street Farmer's Market in front of Grove Street PATH Plaza
October 30th, 2021

Mcginley Square Pop-up Plaza is back!!!!! Grab some food from your favorite #mcginleysquare restaurant and come to enjoy at the pop-up plaza.

Have a family fun Halloween bash at the Grove PATH Plaza and Grove Street. There will be face-painting, music, popcorn, corn maze, sand art, and CANDY!
Ongoing Events: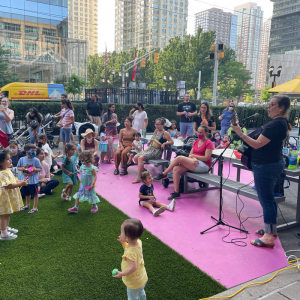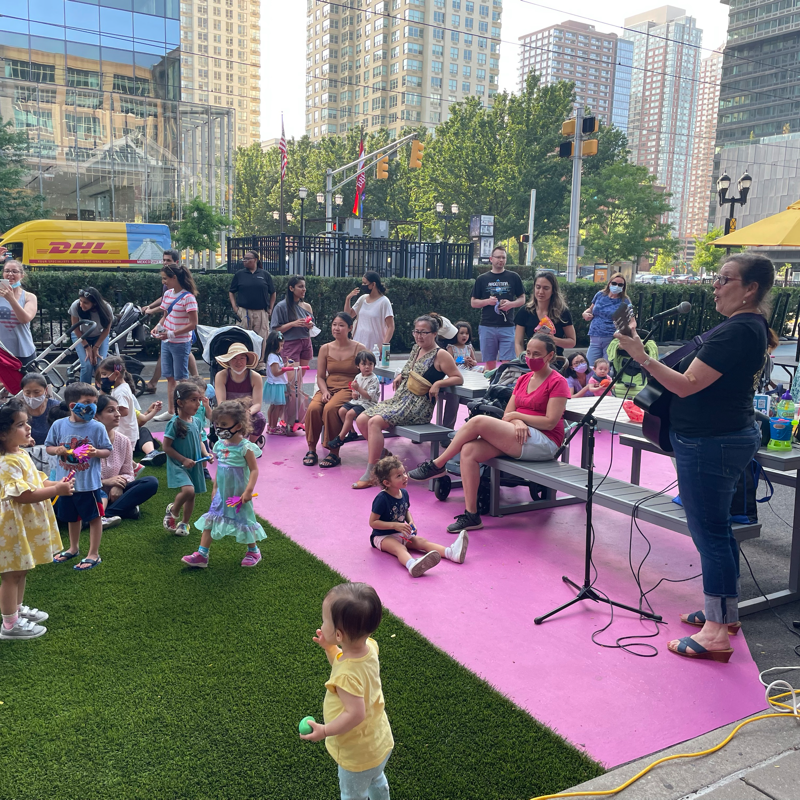 Join JCFamilies on Monday afternoon for Music for Kids sponsored by Mack-Cali. The class will be held from 5:30 pm-6:30 pm outdoors at 210 Hudson Street, Jersey City, NJ 07311 near Ziggy.
ALL kids and adults are welcome to join this FREE event! Please wear a mask and keep social distancing in mind if you attend.
https://jcfamilies.com/event/music-for-kids-at-harborside-free-event/

Our New Parents Meet-up is back!
Come out to have coffee and meet with other parents at Cafe Esme outdoors. They have a beautiful patio in the back to enjoy this summer. The meetup will be every Monday from 10:30 am-12 pm. Babies and kids are welcome to join too!
We'll see you there!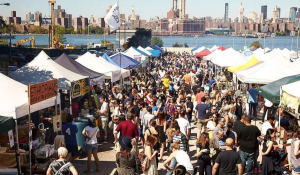 Exciting news! Smorgasburg is coming to Jersey City! The popular outdoor food market will be opening on May 29th in place of Lutze. The opening lineup will consist of 25 to 30 food vendors as well as beer and drinks.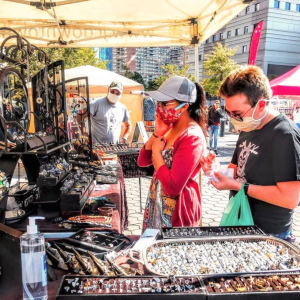 The Artist & Maker Market is an open-air bazaar featuring locally created fine art and premium hand-crafted goods. Artist & Maker Market connects artists and artisans with the Jersey City & metro NYC community. The mission is to support handmade goods as an alternative to mass-produced items and cultivate small businesses and entrepreneurship by providing a thriving place for them to sell. Visit the market Wednesday and Friday from 3-9 pm. They are also open on Saturdays from 12-6 pm.
Updated October 12th, 2021