Fall Family Events In and Around Jersey City
Things are getting busier, and our event calendar is ready for our families. So many more events are happening this month which you can attend with your friends and family. Most of them are free but check their websites before attending these fall family events in and around Jersey City.
Featured Image by: Jersey Photographer
September 25th, 2021: 10am-1pm

Only fair in Jersey City where you can get information about & speak to the representatives of major Schools, Day Cares & Activity Centers in & around Jersey City & Hoboken
Private Schools, Daycares, Activity Centers, Charter Schools & Public Schools will participate in the #JCEducationFair on Saturday, September 25th, from 10 am to 1 pm at Hamilton Park.
September 25th, 2021: 10am-1pm

Enjoy a "Magicians' Faceoff" at this year's JCFamilies Education Fair!
We are inviting a group of talented magicians to show off their magical skills to our young audiences! Get ready to be tricked, inspired, and entertained! The magician's faceoff will start at 10:30 am till 1:00 pm. There will also be fun dance performances.
September 25th, 2021: 12-8pm

It's happening! Saturday, 9/25/21, the 11th Hamilton Park Conservancy BBQ Festival. Noon-8pm. Join Hamilton Park for a fun day of food, music, food, beer, and games.
October 2nd, 2021

Mcginley Square Pop-up Plaza is back!!!!! Grab some food from your favorite #mcginleysquare restaurant and come to enjoy at the pop-up plaza.
October 2nd, 2021: 10am-2pm
Join us for the ultimate fall celebration with our Harvest Festival on October 2nd, 10:00 am – 2:00 pm at City Hall Plaza. There will be food, dance performances, arts and crafts and more! This is a free event!
October 2nd, 2021: 10am-2pm
JCFamilies is excited to announce the 7th Annual Cultural Diversity Festival in Jersey City.
This year our 7th Annual Cultural Diversity Festival will be together with our Harvest Festival. It will be a day of celebrating the fall season and diversity in our city.  There will be an array of fun activities planned for the whole family, including pumpkin painting, arts & crafts, musical acts, dancers, an art show, and — of course — delicious food!
October 3rd, 2021: 9:30am
This Fundraiser run is to support Sustainable JC who Citytri has partnered with for this special Jersey City Fall Half Marathon and day of fundraising. Citytri feels privileged to work with this mission-driven Jersey City non-profit and we are donating a percentage of our profits to Sustainable JC.
Lincoln Park
West Side Ave. and Belmont Ave
Jersey City, N.J. 07304
Rooftop Networking and Fundraising with The Youth Foundation Of Jersey City
October 4th, 2021
An evening of networking with food and wine for a good cause. The price is $99 per ticket and proof of vaccination is required.
October 7th, 2021

We are partnering with HDSID Farmer's Market for a fun-filled time of bubbles and arts & crafts.  Come stop by the farmer's market for some exciting activities and also pick up your fresh produce. There will also be local businesses selling their products. It will be the perfect time to spend some quality time with your kids and get your shopping done!
When: October 7th, 5-6 pm
Where: Grove Street Farmer's Market in front of Grove Street PATH Plaza
Ongoing Events: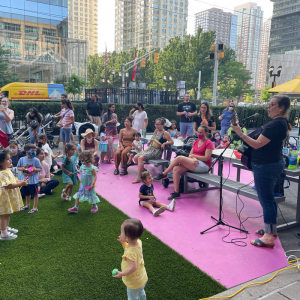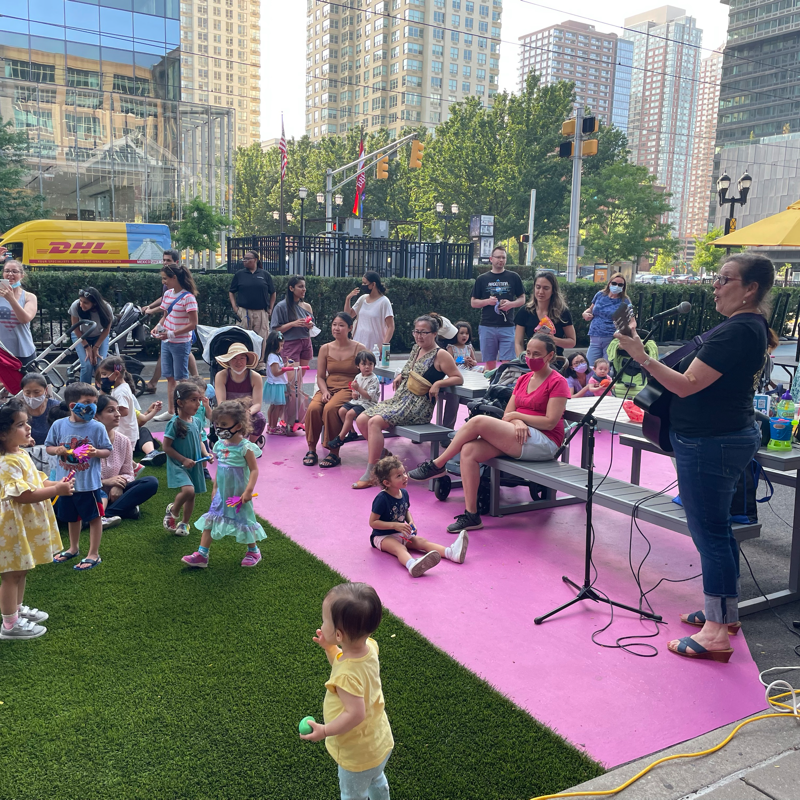 Join JCFamilies on Monday afternoon for Music for Kids sponsored by Mack-Cali. The class will be held from 5:30 pm-6:30 pm outdoors at 210 Hudson Street, Jersey City, NJ 07311 near Ziggy.
ALL kids and adults are welcome to join this FREE event! Please wear a mask and keep social distancing in mind if you attend.
https://jcfamilies.com/event/music-for-kids-at-harborside-free-event/

Hi Parents!
Our New Parents Meet-up is back!
Come out to have coffee and meet with other parents at Cafe Esme outdoors. They have a beautiful patio in the back to enjoy this summer. The meetup will be every Monday from 10:30 am-12 pm. Babies and kids are welcome to join too!
We'll see you there!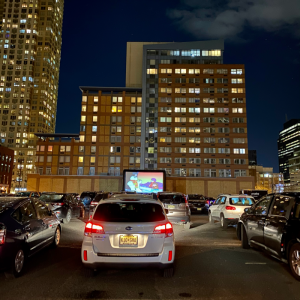 Exchange Place Alliance is so excited to organize another outdoor Drive-In Movie Night Series. This series will be taking place at 107 Morgan Street, Jersey City, New Jersey 07302.  The price per car for a spot is $20 and is non-refundable. If you have made reservations, you will get a unique ticket number for your site via email. Please make sure to print your ticket and bring it with you to the event. BUY TICKETS HERE. 
There will be an FM channel to tune into and listen to the movie audio while remaining in your vehicle.
Wearing masks will be enforced when less than a six-foot distance cannot. In addition, social trained. Social distancing will be implemented for all vehicles.
Lace up your dancin' shoes and get ready to get down if you're headed to Jersey City's Groove on Grove. This free weekly music series that lasts from spring to early fall is an oasis of funky live tunes, local businesses, arts & crafts vendors, delicious food trucks, and a strong sense of community. The talent is in full force, and the vibes are at peak positivity at the Grove PATH Plaza.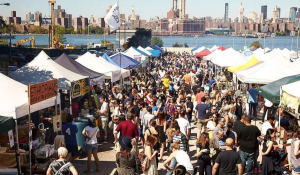 Exciting news! Smorgasburg is coming to Jersey City! The popular outdoor food market will be opening on May 29th in place of Lutze. The opening lineup will consist of 25 to 30 food vendors as well as beer and drinks.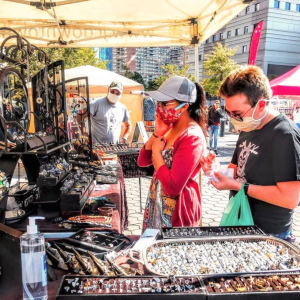 The Artist & Maker Market is an open-air bazaar featuring locally created fine art and premium hand-crafted goods. Artist & Maker Market connects artists and artisans with the Jersey City & metro NYC community. The mission is to support handmade goods as an alternative to mass-produced items and cultivate small businesses and entrepreneurship by providing a thriving place for them to sell. Visit the market Wednesday and Friday from 3-9 pm. They are also open on Saturdays from 12-6 pm.