Martin Luther King Day Events In and Around Jersey City
Martin Luther King Jr. Day is a federal holiday falling on the third Monday of every January. It celebrates Dr. Matrin Luther King's legacy and honors everything he did for the civil rights movement. We will never forget Dr. Martin Luther King Jr's words and actions, or his impact as an activist, working to give a voice to all. There are some great  Martin Luther King Jr. Day events happening in and around Jersey City that we have compiled for you to celebrate the day.
January. 15, 2022 through January. 17, 2022, 10am-1pm or 2-5pm
Celebrate the life and legacy of civil rights leader Dr. Martin Luther King Jr. through interactive performances, protest marches, community art programs, and volunteer projects! Each day features shadow puppet performances and puppet-making with Nehprii Amenii, poster-making and protest marching with Brooklyn-based musician Fyütch, and the creation of a community dream cloud in BCM's ColorLab art studio.
On MLK Day, Monday, January 17, participate in a volunteer project led by non-profit Repair the World where families will help out by packing diapers and baby essentials to be donated to Little Essentials. Little Essentials offers at-risk families access to children's supplies & parenting education to promote the health and safety of their young children. This project is generously made possible by the UJA Federation of NY.
 Sunday, January 16th, 2022, 2pm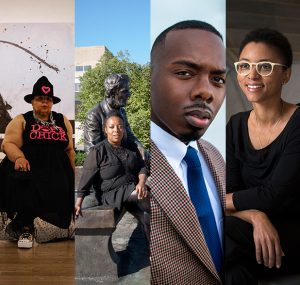 Voices from the community examine how art can communicate new perspectives, question the status quo and inspire its viewer to take action. Join The Newark Museum of Art in an intimate panel discussion on art, equity, and activism and how the creative power of the arts helps keep the legacy Dr. Martin Luther King Jr. alive.
Panelists:
Jacari Harris, Executive Director at George Floyd Memorial Foundation
Nina Cooke John, architect and designer of the Harriet Tubman monument in Newark
Linda Street, Chief Chick, Pink Dragon Artist Syndicate LLC
The panel will be moderated by artist and historian Noelle Lorraine Williams.
Monday, January 17th, 2022 
Another great way to celebrate the day is by volunteering with the family. The Jersey Cares Dr. Martin Luther King, Jr. Day of Service engages people across the state to embody Dr. King's vision and bring people of all ages and backgrounds together, strengthening their communities and building a stronger New Jersey. Volunteers across the state will come together to honor Dr. King's legacy through a variety of projects. They are offering virtual as well as in-person projects that you can participate in. Registration is now open and you can find more information here.
Monday, January 17, 2022, 7:00pm- Mon, Jan 31, 2022, 11:00pm
*SIGN UP NOW FOR $16 INSTEAD OF THE REGULAR $18!
Martin Luther King Jr. Day is an American federal holiday that celebrates the Civil Rights leader's life and legacy. This year it is on January 17, 2022. They are honoring MLK this year with our third annual "I Have A Dream" virtual race! This "I Have a Dream" virtual races can be completed anytime in January 2022, even better if it's January 17th!
1M, 5K, 10K, 13.1, and 26.2 virtual running events are available.
A portion of every registration fee (15%) will be donated to the Equal Justice Initiative.
Comes with a limited-edition medal with a quote from Dr. Martin Luther King Jr., that reads, "I have decided to stick with love. Hate is too great a burden to bear."
Wednesday, January 19th, 2022, 10am – 12pm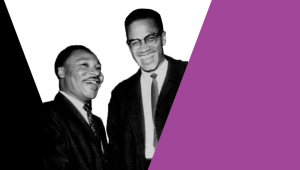 The Annual Dr. Martin Luther King Jr. Celebration features Keynote Speaker Ilyasah Shabazz, Professor, Author, and Daughter of Malcolm X and Dr. Betty Shabazz, NJCU alum. Ilyasah Shabazz is an award-winning author, educator and producer. She has authored five historical novels and has served as project advisor for the PBS award-winning documentary film, Prince Among Slaves. She is Co-Chairperson of the Malcolm X & Dr.
Thursday, January 20th, 2022, 6-7pm 
Join Jersey City Public Library for a Martin Luther King Jr. tribute. This event is on their youtube page www.youtube.com/user/jclibrary/videos