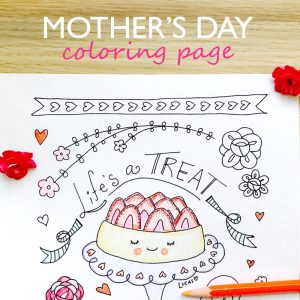 This past weekend I offered summer themed coloring pages to the children at the Jersey City Summer Camp Festival, and realized the moms were just as eager to enjoy some coloring. So moms – this is for you! Simply download this adorable coloring page and relax.
Happy Mother's Day!
Materials you will need:
– Printer
– Paper
– Colored pencils or thin tipped markers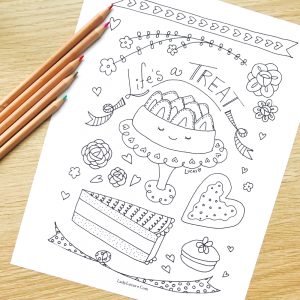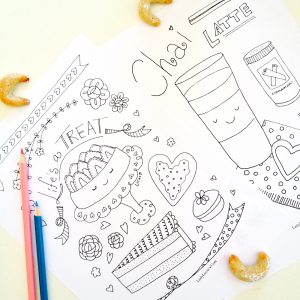 Step 2 
Use colored pencils or thin tipped markers to color all the details. If you'd like a wide array of colors to choose from, OOLY and Crayola both offer great coloring pencil sets, as well as the generic packs of pencils available at
Michael's
craft store.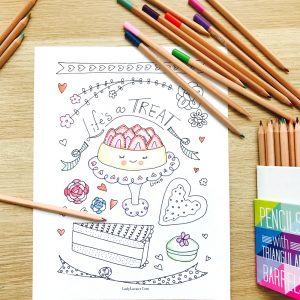 Step 3 Think about having a little 'coloring party' with your kids this month. Print a few copies of this page and enjoy a cup of tea together. It's a great way to get children to unwind after a long day at school or on the weekends. Have a wonderful Mother's Day – you deserve a little treat! 😉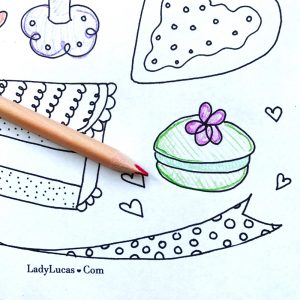 Ashley Lucas (aka Lady Lucas) is an artist, illustrator, author and crafts designer. Her adorable characters can be found online via her website and Etsy shop. She offers private art lessons to children in Jersey City and Hoboken ages 4 – 12 years.