We all travel, and when we do having the right gadget or tool can make it so much easier and relaxing. So, in honor of the season of giving, I wanted to share some of my favorite family travel gear and gift ideas.
1. Little Passports 
Little Passports allows you to share Sophia and Sam's adventures around the world with your own kids, through geography, history, culture and language.  You can purchase a subscription where every month you will receive a new suitcase of fun.  You can choose to receive the World Edition or USA Edition.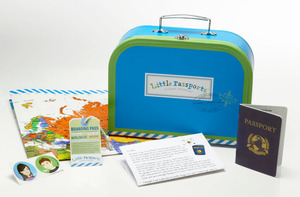 2.  Travel-Tot Child Proofing
I think a big worry when traveling with small children is safety.  Well, this kit will make your hotel room or condo safe and let Mom and Dad relax a bit. A great idea would be to have this shipped directly to your destination. It would be one less item to pack.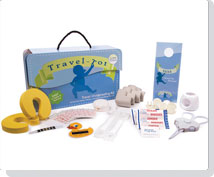 3. Bubble Bum
I love this amazing new portable booster seat. The Bubble Bum is so much easier to carry than having to lug around the big car seat.  You can take it along to use in rental cars, taxi rides or even on a bus.  The seat is lightweight and compact, you can shove it in your carry-on bag and you are ready to go. When you are ready to use it you just blow it up. The seat is made for kids 4-11 years old, weighing 40-100 lbs.  and up to 57″ inches.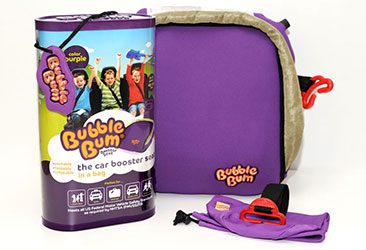 4. Flip To Win Travel Games
Melissa and Doug have made some fun and creative travel games.  You can choose from Hangman,Memory and of course Travel Bingo and more.  These games are easy to use and magnetic so there won't be pieces all over the back seat.  So, when it is time to put down the electronics, you can have some good old fashioned fun.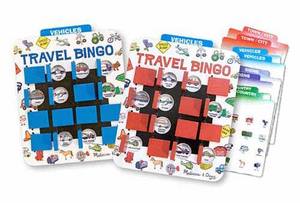 5. Ride-On Carry-On
I first saw this on Shark Tank. I love that show.  When I saw this I thought what a GREAT idea and so simple. I also like that it is easy to use and compact. It makes navigating the airport so much easier, when you have the little one strapped in to the seat.  I have a friend whose sister is a flight attendant, she swears by it.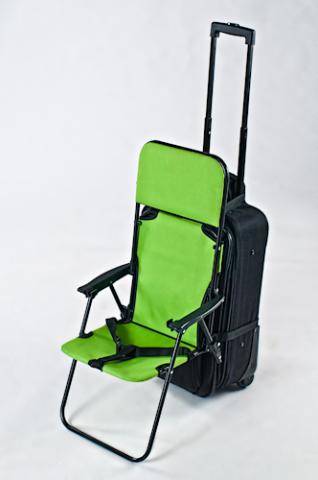 6. City Walks with Kids 
This series is a great way to travel and explore with your kids.  Each city set has cards that provide family friendly walks to explore the city. Along each walk you are given suggestions of places to see and explore along with kid friendly restaurants to take a break and grab a bite to eat. Each set has 50 cards along with a master fold-out map.   You can find sets for New York City, London, Paris, Washington DC and San Francisco.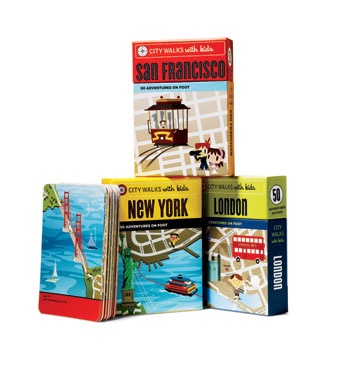 7. CARES Airplane Travel Harness
The CARES restraint is the only FAA certified child harness that can be used in place of a car seat. It's perfect for toddlers who need their own seat, but aren't secure enough with the regular lap belt.  It is so much easier than having to lug your car seat.  Also, I had a friend bring a car seat and was told by the flight attendant that is was missing a "safety sticker", so she was stuck with just a lap belt.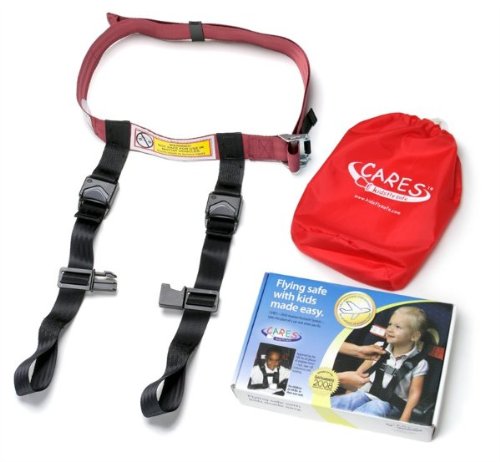 8. Tot Seat
The Tot Seat is known as the "washable, squashable travel highchair". Tot Seat's special design allows it to be adjusted to fit most any chair.  It will fit snugly and safely supporting your child so they do not slip out.  As well, they offer the seat in many fun, colors and designs.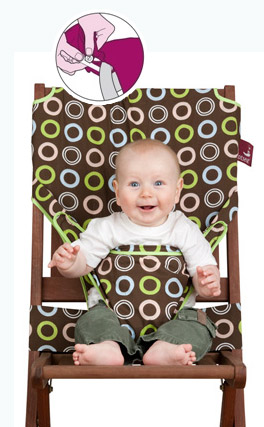 9. Crayola MyPhones Headphones
I like these headphones first because they are durable, but most importantly volume limiting. Crayola MyPhones use a built-in, always-on sound-control circuit to cap peak volume levels at 85 decibels.  Also, I like that they come in either blue or pink and with over 30 stickers and three Crayola Fine Line Markers so your child can design and decorate the headphones to truly make them one of a kind.  As well, they come in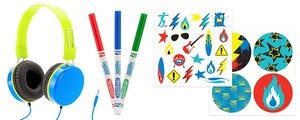 10.  Skip Hop Zoo Neckrest
When I fly I always bring my neck pillow from Brookstone.  I may not look cool, but I am so comfortable. So when I saw these Skip Hop neck pillows, I fell in love. The kids can rest easy and look cute, too. Also, Skip Hop has super cute and durable, rolling backpacks, travel blankets and more.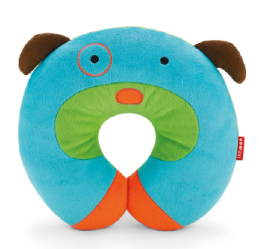 I hope you find this list helpful.  As well, good luck with your holiday shopping. If you have any great travel gear or gifts to share please let me know in comments below.
Kimberly  Milnes, is a mother of 2 boys and owner of Adventures By Kim.  She is a Family Travel Expert and professional sharing family travel tips, and information as well as helping families plan amazing and hassle free family vacations.  Please feel free to contact her at [email protected] or www.adventuresbykim.com.