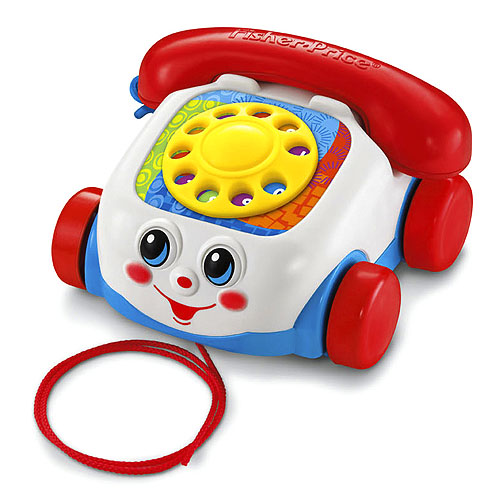 While we were on our cruise a few weeks ago, I was again reminded how hard it is to stay connected while on a cruise. You really are limited in how you can connect with the world. We spent over $100 on internet/wi-fi access on the ship for the week.  It is CRAZY!!   In Bermuda, we were able to get access for $3 for an hour, but you had to hang by the shop that sold the time.  A better option, but still not great.
I have always recommended that when traveling outside the country that you call your provider to add an International plan to your phone. It can cost as little as $30 for a 1 month plan. You also need to make sure it includes data and roaming as well.  Believe me that is ALOT cheaper than paying for International calls and roaming.
When I am traveling outside the country, I usually turn off my cellular as well as data and roaming, then a few times a day turn it on and get my email "pushed" to my phone.  The best, is if you can find a free wi-fi spot.
So this week I wanted to share with you some of the apps and plans that are out there to help you stay connected while you are away and not have to spend a FORTUNE.
1. Wi-Fi Finder This is a MUST have free app. The app points users to over 650,000 wi-fi locations in over 114 countries.  The app has an online and an offline function. The offline allows you to download their most up-to-date database, just in case.
2.  Whatsapp I first learned about this app from a fellow travel agent and she swears by it.   This app is a mobile messaging app which allows you to exchange messages without having to pay for SMS (text messages).  It is available for most smart phones. As well as you can send messages to ALL phones.  It uses the data plan you use for email and web browsing, so it does not cost you extra to send text messages.  You can also send images, video and audio messages.
3.  Viber This program allows users to call, text and share pictures FREE over 3G and wi-fi to other Viber users.   The other nice thing is that you don't have to register to use this program.  As well you can use Viber with windows and mac computers.
4. Gmail SMS (Texting) If you have a gmail account you can send and receive free text messages.  So if you can access your account, you can send a text.  It is a great way to save money.  If someone responds to your text it will appear in a chat window.  It is also saved.
5.  Skype Mobile This app is supported on just about all smart phones.  All phones with the app allow face to face video calls and instant messaging over 3G or Wifi connections. Android phones can also send photos, videos and files for free.  Windows phones can send and receive free instant messages.  Also all phones can make low cost calls, for around .21 cents a minute. Much cheaper than a standard per minute cell charge when roaming.
6.  XCOM Global MiFi – This company offers mifi hotspots which you can rent for your trip. They charge one flat rate per day.  You would never have to hunt for wi-fi again. You can use this with one of the other apps I have suggested.   You can order from their site, they send you everything you need in a handy travel pouch and provide the envelope with pre-paid shipping for easy return.
7. Rent a SIM Can You can rent a SIM card with a pre-loaded plan and you will be ready to go.  The research I read is that you really should have a plan that allows at least 100mb a day.  KeepGo is the one I would use. The SIM card will allow you to stay connected just like at home. You tell them your travel dates, where you want to go and the plan you want and they will give you a quote.  They send you a card and you do not have to return.
8. AT&T Global Messaging You can choose a plan which allows you 50, 200 or 600.  This plan starts for as little as $10 a month.  All of these plans require you to purchase 1 month of service. These plans allow you to send text, picture or video messages while you are traveling in over 150 countries.  It is a great way to stay connected to friends and family.
9. AT&T International Call and Roaming This plan is a must add-on if you know you will need to call while you are away.  Plans start for $30 for 80 minutes.  There is also a 200 and 500 minute plan. It is good to purchase more than you think you will need as the overage cost can break the bank.  Also, there are separate plans for Mexico/Caribbean and Europe.
10. ATT&T Cruise Ship Package This is surely a game changer for staying connected while sailing. For now this plan is only available on Royal Caribbean, Azamara and select Celebrity ships.  However, I am keeping my fingers crossed that this will be available on other lines soon. There are 3 packages to choose from:
AT&T Cruise Ship Calling: Offers 50 minutes of talk time for $30/month.
AT&T Cruise Ship Calling and Messaging: Offers 50 minutes of talk time and 100 text, picture or video messages sent for $60/month.
AT&T Cruise Ship Calling, Messaging and Data: Offers 50 minutes of talk time, 100 text, picture or video messages sent, as well as 100 MB of data for $120/month.
OK yes, I know not everyone uses AT&T phones.  Sorry to be biased. Here are links to check out plans through other providers:
Sprint international roaming details: click here
T-Mobile USA international roaming details: click here
Verizon Wireless international roaming details: click here
I hope you find this information helpful to helping you stay connected while away and not have to spend a fortune to do so.