Open Houses: Schools & Pre-Schools In Jersey City
Open Houses give parents a chance to check out the facility and learn about the school offerings. Teachers and staff are usually on hand to answer questions and give school tours. Visit a few schools and find the best fit for your child. Below you'll find a list of upcoming Open Houses in Jersey City.

THE BRUNSWICK SCHOOL 
189 Brunswick St #7th, Jersey City, NJ – Phone: (201) 420-1550
The Brunswick School offers childcare and schooling from four months through 1st Grade. The school's curriculum teaches children through creative outlets in a structured 12-month academic curriculum. At the Brunswick School, the goal is to create happy, healthy lifelong learners.
Upcoming Open House Event: Check out  www.thebrunswickschool.com to schedule a tour.
SMART START ACADEMY
Various locations: please check the website – Phone: (201) 461-0101
Smart Start Academy has teacher-student ratios of 1:3 for infants through toddler years and a 1:5 ratio for preschool and pre-k children. They use the Creative Curriculum which focuses on project-based investigations as a means for children to apply skills. Four areas of development are addressed through this curriculum: social/emotional, physical, cognitive, and language.
Open House Dates:  Sept 12th at their Hoboken location. 
WATERFRONT MONTESSORI
150 Warren St #108, Jersey City, NJ 07302 – Phone: (201) 333-5600
Waterfront Montessori is a parent-founded, parent-run independent school for children from two years old through eighth grade. Their mission is to provide the highest quality of well-rounded education, socially, emotionally, intellectually, and artistically, for children from all over the globe and from all walks of life, so that they may achieve their fullest potential as critical thinkers, learners, explorers, inventors, artists, leaders, and, ultimately, citizens of the world.  Next event:
Schedule a tour at their website https://www.waterfrontmontessori.com 
Open House Dates:
Saturday, October 19 at 9:00 am
Saturday, November 16 at 9:00 am
Saturday, January 11 at 9:00 am
World of ABC, The WALDO School
110 1st Street (kg to 8th grade)
Jersey City, NJ 07302
201-721-6000
C. Tours – every Tuesday and Thursday instead of just Thursday
Every little step your child takes around the classrooms will lead them to take bigger steps throughout their life. Here, they plant the seed of knowledge and allow your child to flourish in their own unique way, giving them the ability to reach for the stars. The Waldo School project came to life when two friends came together because they could not find a school in the area that followed their educational philosophy for their children. Located in the heart of the Waldo section of the Jersey City Waterfront, World of ABC, The Waldo School sets the standard for leading private education. By adopting and developing a highly innovative curriculum, their students are encouraged to explore and flourish while discovering and developing new talents.
They have tours every Thursday.  
HUDSON MONTESSORI SCHOOL 
10 Regent St, Jersey City – Phone: (201) 516-0700
The idea of connecting Science, Technology, Engineering, Art and Math (STEAM) through the study of a yearlong theme began back in 2009 when the Hudson Montessori School started. The school serves children from 2 years old through 6th Grade. The Montessori Method focuses on allowing a child to learn in a hands-on setting, which is designed to cater to each child's individual needs and unique personality. Children are introduced to many new themes and concepts in the prepared environments of our classrooms. These themes spur their curiosity and excitement and motivate them to work with materials independently.
Call to schedule a tour.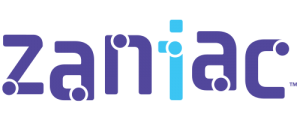 (Permanently closed)
ZANIAC
125 1st St, Jersey City – Phone: (201) 360-2450
Zaniac offers a comprehensive range of Steam programs for kids in grades K-8. Zaniac's courses are designed to harness a child's natural curiosity to produce lifelong passions and academic achievement. Their courses also foster positive social development through the use of role model instructors and peer-based learning. Zaniac's inclusive learning environment provides the best possible learning experience for each child, and children with unique/spectrum needs are warmly welcomed. They are also hosting a Summer Camp open house on May 18th from 11-1 pm!
Call (201) 360-2450 to schedule a tour of the campus. 
Open House Dates:
Thursday: 9/12 from 4-6 pm
Tuesday 9/17 from 4-6 pm
Thursday 10/3 from 4-6 pm
ADVENTURES IN LEARNING
2 Montgomery Street Jersey City, New Jersey 07302 – Phone: 201-433-0211
Adventures in Learning provide a safe, healthy, nurturing and stimulating the learning environment. Their program embraces cultural diversity and fosters a love of learning in all children. They encourage children to become self-directed learners while implementing strategies and techniques that support child development through appropriate practices.
Call 201-433-0211 to schedule a tour of the campus.  Read more about the school here: https://adventuresinlearning.webnode.com/about-us/

LEARNING LADDERS
Various Locations: 33 Hudson St – 35 Hudson St, 160 Morgan St Jersey City
Learning Ladders International Baccalaureate World School is an independent, private, non-sectarian school with locations in historic Paulus Hook and in downtown Grove St of Jersey City. Learning Ladders fosters independence, promotes, analytical thinking and creative problem-solving.
Upcoming Open Houses at their location at 160 Morgan St, Jersey City, NJ 07302. Call 201.918.6643 to schedule a private tour of the campuses. 
Open House Dates:
13 September, 10-2
4 October, 3-7 pm
15 November, 3-7 pm
16 August, 3-7 pm
28 August, 3-7 pm 
18 October,  3-7 pm
HAMILTON PARK MONTESSORI SCHOOL
1 McWilliams Place, Jersey City – Phone: (201) 533-1910
The Hamilton Park Montessori educates children from infancy through 8th grade through nurturing each child's love of learning. Each child is provided opportunities for growth and development to help them become capable, confident and compassionate citizens of the world.
Upcoming Open House:  12, November 2, 2019. February 1, 2020. 
Call to schedule a tour. 
ALL SAINTS EPISCOPAL DAY SCHOOL
707 Washington Street, Hoboken – Phone: (201) 792- 6292
All Saints Episcopal Day School nurtures academic excellence from Nursery to Grade 8 by encouraging social responsibility and educating children as a whole. The dedicated staff shares values of hard work, self-discipline, mutual respect and the active pursuit of knowledge and understanding. All Saints Episcopal Day School is one of the best early childhood, elementary, and middle schools serving Jersey City.
Call to schedule a tour. Open House Dates: 
For families exploring admission for the 2020-2021 school year, tours are offered on the following Tuesdays: September 24, 2019, at 8:45, am, October 15, 2019, at 8:45 am, November 5, 2019, at 8:45 am, November 19, 2019 at 8:15 AM
They are also hosting a Saturday Open House on December 7, 2019, at 10:00 AM to provide prospective families an opportunity to meet teachers and administrators as well as current students and parents
THE ETHICAL COMMUNITY CHARTER SCHOOL
95 Broadway, Jersey City – Phone: (201) 984-4151
The Ethical Community Charter School is a school that encourages as much student participation as possible; they encourage the students to ask questions and form their own opinions. This school takes advantage of the arts and uses it as a movement to integrate both fun and learning into one. They do a great job at mixing community into the learning aspect of the school.
Tours are available on most Fridays at 9:30 am. Send an email to [email protected], call (201) 984-4151 or sign up online at Open House Sign Up Form to schedule a tour
THE EMPOWERMENT ACADEMY CHARTER SCHOOL
240 Ege Ave, Jersey City – Phone: (201) 630-4798
The Empowerment Academy Charter School is committed to developing values, skills, knowledge, confidence and character in our scholars that will propel them to success in school, college, and career, and lead them to experience a happy, contributory life.
Next Open House: Call to schedule a  tour. 
My Gym was born out of a passion to teach children in a fun, physically engaging environment. They are delighted in seeing children's eyes light up for all those incredible milestones, from the tentative first steps to tumbling down soft mats. Sharing the parents' excitement at their children's accomplishments was the high point of our day.They knew from the start that, through fun and captivating activities, they could accomplish great things. Their goal: To create an environment where children feel loved and supported so their self-esteem and confidence can flourish. Now, more than 35 years later, they proud to say that all children of all abilities can succeed and thrive at My Gym.
Open House Dates: Enrollment Night will be on August 28 and our Open House will be on September 8th
THE LITTLE GYM
380 Newark Ave Units 101 & 102, Jersey City, NJ 07302
The Springboard to your Child's Life Adventures awaits at The Little Gym this school-year! The Little Gym is the world's premier enrichment and physical development center for children ages 4 months through 12 years old. At The Little Gym, our environment is fun, but our purpose is serious. That's why we embrace a proprietary philosophy called Three-Dimensional Learning, in which gymnastics is a conduit for nurturing your whole child. Our objective is to help your child grow into a well-rounded, confident and well-adjusted Citizen Kid! The Little Gym follows the guidelines set out by USA gymnastics and also offers birthday parties, camps and Parents' Survival Nights.
Open House: The Little Gym, Jersey City invites you to come and experience The Little Gym's magic on Sunday, September 8th at 1:30PM! Our state-of-the-art facility is located at 380 Newark Avenue in Jersey City.
LUNA DE PAPEL
321 Communipaw Ave, Jersey City, 07304
In a world where everyone is increasingly used to working with electronic devices, at Luna de Papel they take a step back and focus on practical life skills that teach an appreciation for handcrafts. Children today are used to instant gratification, this can stifle the ability to strive for longer-term goals. Handcrafts take commitment but they teach children that they can achieve great things if they take them one step at a time. At Luna de Papel, they teach children how to "create". When they learn to create they learn that they can control their environment and that builds a tremendous amount of self-esteem. Their goal is to build self-esteem through self-expression that is more approachable, authentic and sustainable than simple art.
They will be hosting an open house on September 7th and 8th from 1 p.m. to 3 p.m.
CODE WIZ
357 3rd St (At Brunswick Ave), Jersey City, NJ 07302
Code Wiz is a modern STEM learning center in Jersey City, NJ where kids 7-17 learn to code, build robots and learn critical problem-solving skills! They have courses for kids ages 5 – 18.
Open House: You'll get to see and interact with projects students can work within their after-school classes and camps. They will have food, fun & entertainment, bring the family!
October 5: 10am-2pm
NIMBUS DANCE WORKS
165 Newark Ave. Jersey City, NJ. 07302
Nimbus focuses its work on the intersection between high-level dance and innovative ways of involving communities and audiences. Founded in 2005, Nimbus presents performances and programs to diverse audiences locally and on tour, serving present audiences and building future ones.
MUSTARD SEED SCHOOL
422 Willow Avenue, Hoboken, NJ – Phone: 201.653.5548
Mustard Seed School is a PK-8th-grade independent Christian school in Hoboken, NJ. Our curriculum focuses on academics, arts, faith, and service to educate the whole child.
Open Houses:
Saturday, October 19th, 9-11 am
Saturday, November 16th, 9-11 am
EARLY BEGINNINGS DAY SCHOOL
338 Grove Street, Jersey City, NJ – Phone: 201-918-5623
PARK VIEW ACADEMY
Vantage – 33 Park View Avenue – JC 07302 – Phone: 201-725-2926
SMILE PRESCHOOL  & NURSERY
194 Newark Ave, Jersey City, NJ 07302 – Phone: 201-963-8533
GARDEN PRESCHOOL COOPERATIVE
242 10th Street, Jersey City, NJ, 07302 – Phone: 201-3090440
BERGEN LAFAYETTE MONTESSORI SCHOOL
324 Communipaw Avenue, Jersey City, NJ 07304 – Phone: 201-706-3403
Open Houses: Come and tour our facility, learn more about our programs, and talk with our educational partners! Advance registration is required. Email [email protected] register.
Saturday, October 19, 2019 – Fall Harvest Festival & Learning Expo – 3:00 pm – 6:00 pm 
Wednesday, November 13, 2019 – Open House – 9:30 am – 10:30 am 
Wednesday, November 13, 2019 – Open House – 6:30 pm – 8:00 pm 
Wednesday, December 11, 2019 – Open House – 9:30 am – 10:30 am 
Saturday, January 11, 2020 – Open House/Information Session – 10:00 am – 12:00 pm
Saturday, February 1, 2020 – Open House/Information Session – 10:00 am – 12:00 pm

KEY ELEMENT LEARNING
338 Grove Street, Jersey City, NJ 07302 – Phone: 201-200-1160
FRENCH AMERICAN ACADEMY
209 Third Street, Jersey City, NJ, 07302 – Phone:201-7241544
Open Houses:
10/19/2019 – 9:30am 11:30am
11/09/2019 – 12:30pm 2:30pm
12/06/2019 – 9:00am 11:00am
JEI- LEARNING CENTER – JERSEY CENTER
201 Marin Blvd (across from the Marin Light Rail) Jersey City, NJ 07302 – Phone:201-620-6948
Open House :Oct 9 -11th from 3-6pm & Saturday Oct 12 from 10-12am
MINDFULL MONTESSORI  & THE MISS MEGAN EFFECT
253 Clerk Street, First Floor – Phone: 3472826967
Tours available any day and time. Please schedule through the website.