Things to Do on The 4th of July This Year
The pandemic has changed a lot for us this year including big holidays like the 4th of July. The 4th of July is almost here and even though this year it will be totally different than the others, there are still ways you can celebrate and enjoy the weekend with family and friends. Most events and fireworks have been canceled but there are still some happening, check this list here. We have created this list of some fun ideas and activities you can do this weekend to make it memorable. Make sure to stay safe though!
Enjoy a BBQ With Friends and Family
What is the 4th of July without a BBQ? Fire up the grill for some great eats with close family and friends. Spend some quality time with loved ones over some delicious foods. You can even make it into a game night or a movie night. Make sure to prepare some delicious food and enjoy it!
Stop By A Restaurant Offering Outdoor Dining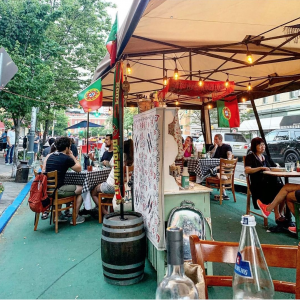 If cooking isn't your thing or you don't really want to host a BBQ, why not check out one of your local favorite restaurants that are offering outdoor dining right now. Do make sure to call ahead and make a reservation and check if they are open. If you would just like to kick back and enjoy the day, you can also always order in! 
Have A Picnic At A Local Park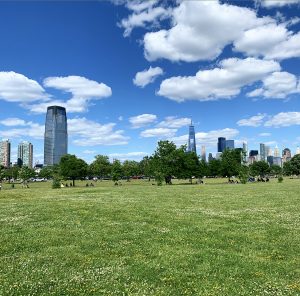 Pack your blanket, lunch, and games to enjoy a day at the park. There are a ton of parks in and around Jersey City that are open now for families to enjoy. Make sure to get there early and find a good spot so that you will be socially distanced.
Watch The Beautiful Fireworks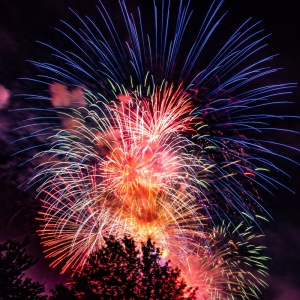 Even though a ton of fireworks shows have been canceled there are still a few still on near Jersey City. Plan ahead though and be prepared as a lot of people would be out for this. If you would like to not step out, you can still tune in online at some amazing shows such as Disney Magic Moments or Macy's Fourth of July Fireworks on NBC.
Spend The Weekend On A Beach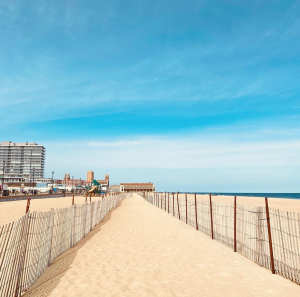 Beaches are now open near Jersey City. If you would prefer to get away and enjoy the perfect hot summer day, check out one of the local beaches. There are a ton that is about an hour away and perfect for the family. Of course, make sure to plan ahead as you will need to get passes, parking, and research information for each beach you are planning to visit.
Get Crafty With The Kids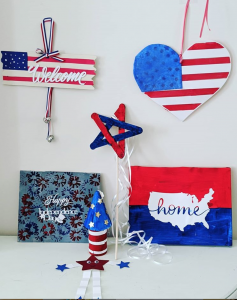 If you would rather stay home with the kids, why not get crafty? Luna De Papel is offering these interactive fun craft kits for 4th of July. They are perfectly themed and can keep the kids busy for the day too. Order now by emailing [email protected] to order and for more information.
Enjoy a Beer At A Beer Garden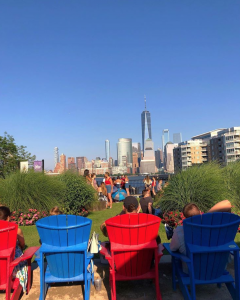 Most beer gardens are outdoors so if you and your friends want to enjoy a cool beer, check one out! Especially Jersey City's the Lutze that are having a socially distanced celebration filled with swag, raffles, frozen drinks, beer buckets & pitcher specials, Redbull specials, fire pits, fun for the kids & more!
Go On A Hike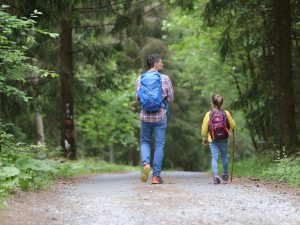 Hiking is always a great idea but especially for the 4th of July weekend. There are a ton of hiking trails around Jersey City that you can check out with your family. It is a great activity for the kids and the perfect way to get active too! Pick something that will be just challenging enough for your kids without overwhelming them.
Hope you all have a safe and happy 4th of July!