Unforgettable Winter Break Trips for Families
It's that time of the year when families have a lot of time to spend together. The chilly weather can sometimes dictate staying indoors for long. However, this shouldn't always be the case. There are amazing places out there to see and beat the cold weather as a whole family. Besides, you can only play those indoor games for so long until cabin fever comes knocking. Some a bit far and some close, there is an option for everyone. 
Don't let the chilly weather trick you into staying indoors. Beat the winter blues with these unforgettable trips fit for the whole family.
Before embarking on a journey, you should also know that the following parks have taken precautions for protecting their customers and staff from possible covid-19 infections. Some of the things that have instilled:
Ensuring that there is enough physical distance among guests
Guests are not allowed without masks
The parks have disinfectants distributed
There are signs and messages across the park that remind guests to disinfect their hands and keep their masks
Additionally, the parks have ensured to clean and disinfect the areas and welcome guests. Also, the areas are separated from physical barriers and guides that ensure proper distance. Before visiting, please make sure to check each place's COVID-19 precautions.
Wisconsin, Dells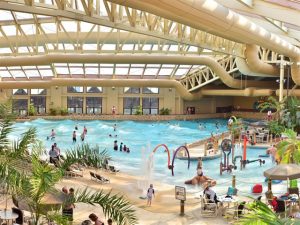 Also known as the Waterpark Capital of the World, Wisconsin, Dells is home to indoor and outdoor water theme parks. If spending a day with a bathing suit in winter sounds impossible, a trip to this place will prove you wrong. You can choose from a number of locations starting with Kalahari Resort Wisconsin Dells, Wilderness Resort, Great Wolf Lodge Wisconsin Dells among others. All of them promise unforgettable water activities including surfing, mermaid swim experiences, Flowrider bodyboarding, whirlpools, and family raft rides. You can also enjoy other activities such as climbing walls, riding carousels, playing golf, bowling, and rope courses among other holiday-themed activities. There are several accommodation ideas in this city.
The Poconos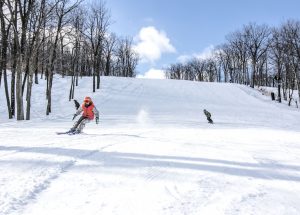 The Poconos offers many fun ski resort options. It is about a 1.5 hour drive from downtown Jersey City. With a history dating back to 1946 when the Pocono Mountains welcomed the first commercial ski area in Pennsylvania and perfected the art of snowmaking, the Poconos have become a bonafide ski destination. Today, the Poconos have it all… whether it be the corduroy groomed beginner slopes or the double black diamonds and terrain parks to test your skills. Get out and experience the exhilaration when your skis start sliding down a Pocono slope.
Cancun, Mexico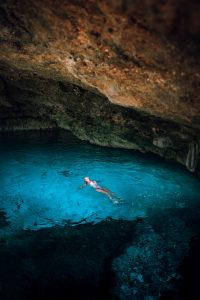 If you are looking at escaping the snow, a trip to Cancun, Mexico can never disappoint. Go diving or snorkeling in cenotes. These are sinkholes created by underground rivers. You can also swim at eco-adventure parks or sunbathe on the white-sand beaches. Yucatan's attractions are easily accessible from here. You can take an adventurous exploration of the Mayan ruins or visit the famed Chichen Itza that surrounds a huge pyramid. At the moment, the borders are open and you can fly into Cancun.
Nickelodeon Universe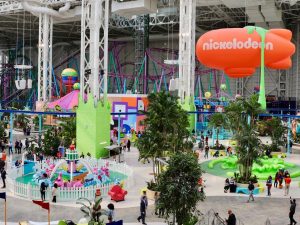 A trip to Nickelodeon Universe at the Mall of America in Minnesota promises your whole family fun and warmth in the indoor amusement parks. Enjoy some family rides including Ghost Blasters, Guppy Bubbler, Big Rigs, and Diego's Rescue Rider. There are also thrill rides for adventurous individuals including Fairly Odd Coaster, BrainSurge, and Rock Bottom Plunge. In addition, meet your favorite Nickelodeon characters including SpongeBob SquarePants and Donnie among others.
Gatlinburg, Tennessee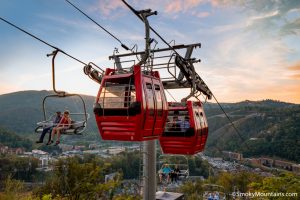 Craving for some seasonal activities, head to Tennessee for a visit to Gatlinburg and the Great Smoky Mountains. The place is packed with season-themed activities including the Great Smoky Thanksgiving Arts and Crafts show, the Winterfest, the Festival of Trees and the New Year's Eve Ball Drop and Fireworks among others. The Fantasy of Lights Christmas Parade that comes in early December is especially thrilling with floating lights adorning the streets complete with marching bands, dancers, large balloons and holiday characters. In addition, your kids will enjoy a visit to the famous Ripley's Aquarium of the Smokies. You can also head to the Gatlinburg Space Needle to have a 360-degree view of the Great Smoky Mountains from this 407 feet tall tower.
Disneyland in Anaheim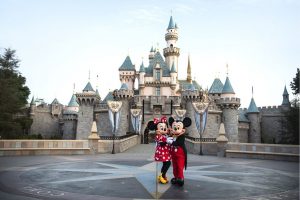 California is also another good escape for some warmth. A trip to the famous Disneyland in Anaheim is all you need to set in the holiday mood. Special occasions include Santa's visit at the Redwood Creek Challenge trail. You can enjoy this with your whole family. Dance until you drop as dance and music fill up the air in the festive season. There are also countless food festivals to match all the festive activities. Furthermore, Disneyland in Florida has just as much variety to offer. If you'd like to opt for that one, you can stay in a disney vacation rental in Florida, and have the time of your life.
Bahamas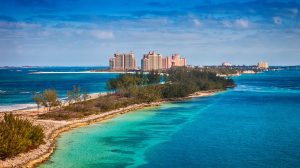 At a warm 70 degrees Fahrenheit during winter, the Bahamas is another warm haven to escape to as a whole family. This city is filled with fun activities that will keep you warm throughout your vacation period. Let the kids explore the shipwrecks and coral reefs. They will also have the time of their lives spotting dolphins or watching tons of colorful fish. If you are in for some adrenaline rising activities, horseback riding, diving and flying are at your disposal. You can also explore the magnificent nature parks or go sightseeing at the cultural and historical sites around the city. You are not done without trying gaming, live shows, and fun-packed nightspots to crown your vacation.
There you have it! If you had no idea that winter doesn't always mean hibernating into the indoors, curled up with a blanket by the fireplace, now you know. Start planning your trip early and get ready for some winter joy with the above trips.
Author Bio: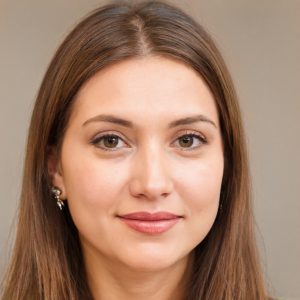 "Tringa Bells is a physical therapist and loves everything related to exercising and outdoor activities. She loves spending time with her family, her friends and she loves traveling and coding. Her hobby is writing and she loves to express herself through words. On her free time, she loves to take care of kids and works as a nanny."