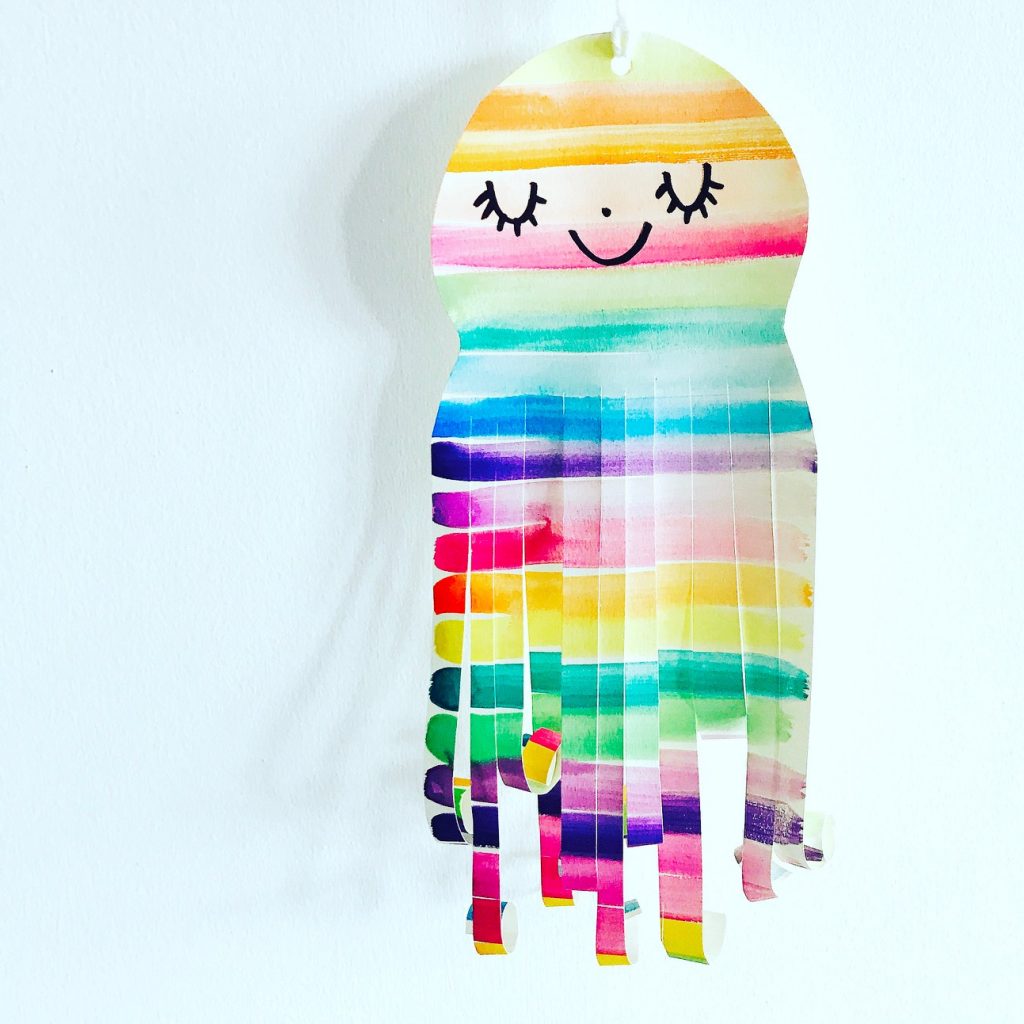 Moms, I'm sharing this watercolor jellyfish craft with you because it's been a real hit in my art classes 
this summer! It's easy to make and display at home. Kids will enjoy making this adorable craft on a lazy summer day 😉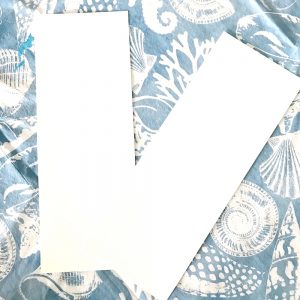 Step 1 Cut a piece of watercolor paper in half lengthwise so that you end up with two long sheets of paper to paint on.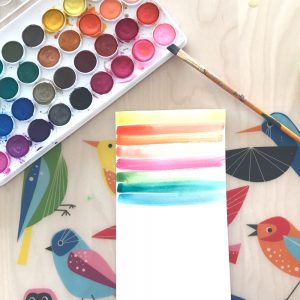 Step 2 Using a set of watercolor paints, paint stripes of color all the way across the paper like shown. Have the kids try to use as many colors as possible, and keep each painted line about the same size.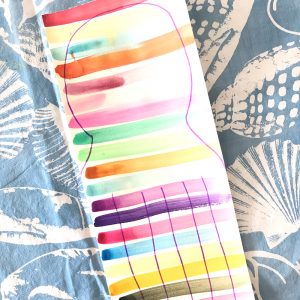 Step 3 Allow the painting to dry completely. Then cut out a head and body shape as well as lines starting from the bottom of the jellyfish for the 'tentacles'.
Step 4 Draw a cute face with some markers.
Step 5 Curl the tentacles of the jellyfish using a pencil like shown. Watercolor paper is so stiff, you could even use your fingers for this step.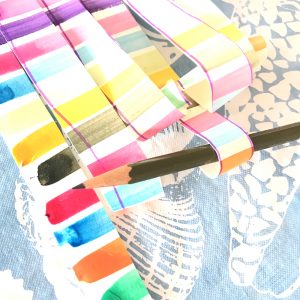 Step 6 Punch a hole at the top of the jellyfish and feed some string though, so that children can carry it around or hang it in their room this summer!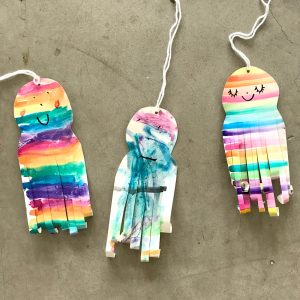 Ashley Lucas (aka Lady Lucas) is an illustrator, author and crafts designer. Her cute characters can be found online in coloring books and party printables via her website and her Etsy shop. She offers private art lessons to children in Jersey City and Hoboken from 3.5 – 12 years.