Back to School Picnic in Jersey City
September 15 @ 4:00 pm

-

7:00 pm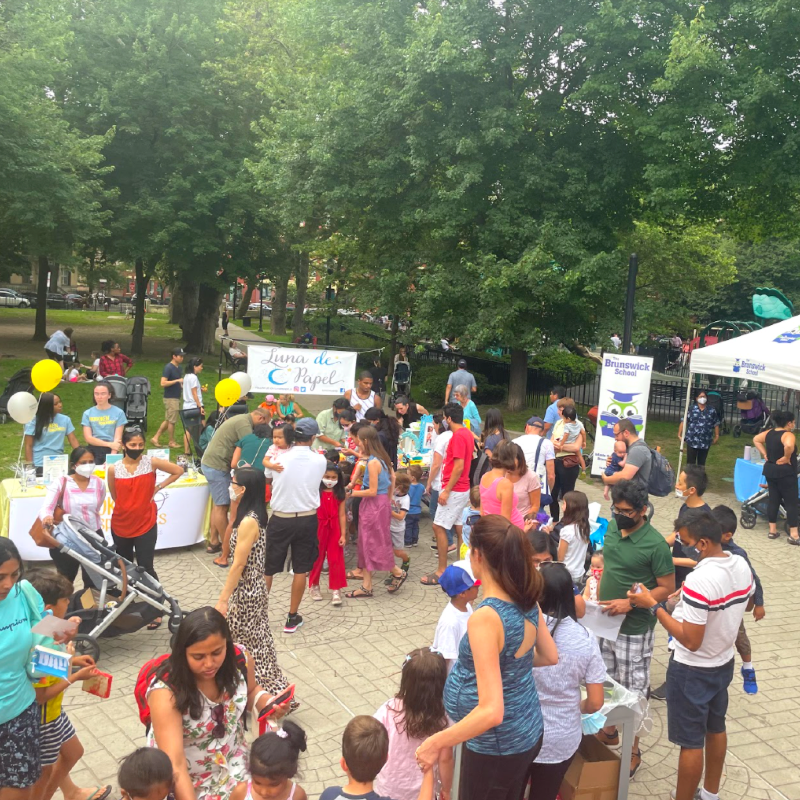 Back to School Picnic in Jersey City:
Join JCFamilies for the Annual Back to School Picnic on Friday, September 15th, at Hamilton Park from 4-7 pm!
Getting back into the swing of the new school year can be challenging, and this is an excellent opportunity to reconnect with your neighbors and community. An early September picnic is an ideal time to take advantage of lingering warm temps and the vast outdoor space of Hamilton Park.
We hope to see you at the Back to School picnic as we transition from summer to school days! We love organizing events for you and your family. If you haven't attended our events, visit our photo galleries to check out past events.
Please See This Information Before you Attend:
We will take photos and videos at all our events, which we use to promote our future events.
Parents are responsible for their kids at the event.
We are not responsible for any injuries in our event.
Entertainment for the event:
Luna de Papel is a crafting workshop that offers crafting and DIY classes and workshops for adults and children of all ages. It is a place where all can test the bounds of their imagination in an environment they enjoy.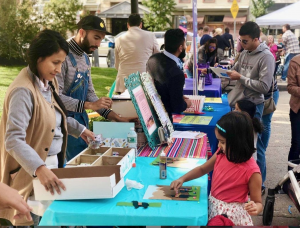 Activity Corner by My Gym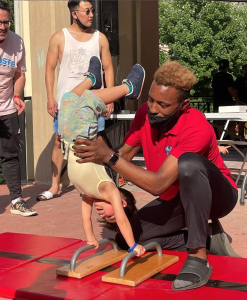 Revelry Co. JC is your one-stop shop for all of life's celebrations! As a full-service goods and events company, we specialize in custom gifts and experiences.
Gentle Yoga Class for Mammas-to-be:
This gentle yoga class for mammas-to-be focuses on areas of the body that ask for extra attention during pregnancy. Come to move, breathe, open the body in preparation for labor and delivery, and connect with other women. All stages of pregnancy are welcome.
Please bring a mat and water.
Lauren Hemley has taught prenatal yoga in Jersey City and Hoboken since 2016. She runs a semi-private class in the Hamilton Park neighborhood and a group class in JC Heights. Please visit www.devotedheartyoga.com/prenatal for more info and booking.

Schedule:
4:15 pm: Music for Kids by Rockasorri
4:45 pm: Music for Kids By A Sound Start
5:15 pm: Fun activities for kids by My Gym Children Fitness Center
6:00 pm: Dance performance by Impress Ballroom
6:15 pm: Dance performance by Nimbus Dance School
6:15 pm Giant Bubble Show
Food Vendors
Taste of Poland
Mr. Softee Ice Cream
Partners & Event Sponsors:
Alpha Minds AcademyThe Spine & Sports Health Center
Become Fit Forever
British Swim School
F45 Downtown Jersey City
Feeding and Feelings
Haley's Used BookSale
Harborside Sport and Spine
Ivy Primary Prep
Jacquie Bird, Spiritual Wellness
Luna De Papel
Miss Yvonne Swim School
New York Life Insurance
Nimbus Dance School
Shehnaaz Dance Academy
Smart Start Academy
The Brunswick School
True Dental Care
World of ABC, The Waldo School