Back to School Picnic in Jersey City
September 17 @ 4:00 pm

-

7:00 pm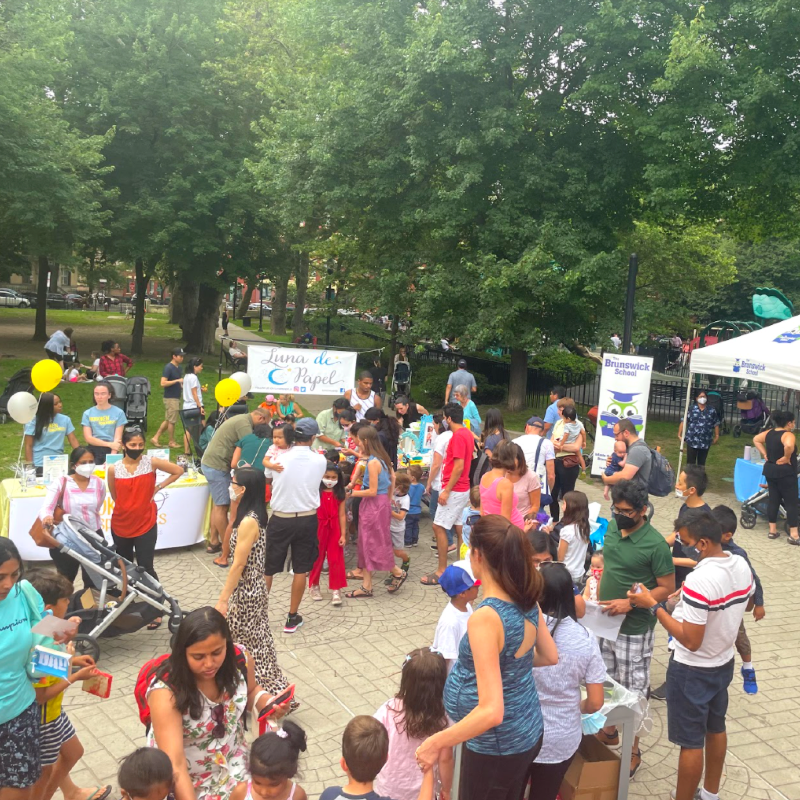 Back to School Picnic in Jersey City:
Join JCFamilies for the Annual Back to School Picnic on Friday, September 17th, at Hamilton Park from 4-7 pm!
Getting back into the swing of the new school year can be challenging, and this is a great opportunity to reconnect with your neighbors and community.  An early September picnic is an ideal time to take advantage of lingering warm temps and the vast outdoor space of Hamilton Park.
We hope to see you at the Back to School picnic as we navigate the transition from summer days to school days! We love organizing events for you and your family. If you haven't attended our events before, visit our photo galleries to check out past events.
Entertainment for the event:
Luna de Papel is a crafting workshop that offers crafting and DIY classes and workshops for adults and children of all ages. It is a place where all can test the bounds of their imagination in an environment they enjoy.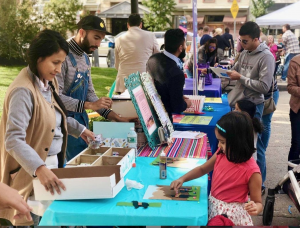 Tiny Artisan is a small but large imagination process art studio dedicated to promoting creativity, discovery, and independent thinking. Guided by an out-of-the-box team of creatives, they fuse unique techniques to create the most interesting experience for kids.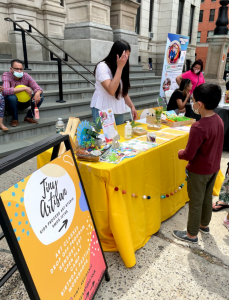 Giant Bubbles 
Come and get a massage and relax at our event with Harborside Sport & Spine.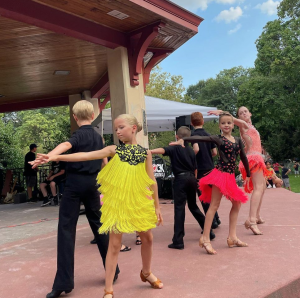 Puppet Show and demo by My Gym
There will also be a puppet show at the event for the kids' entertainment.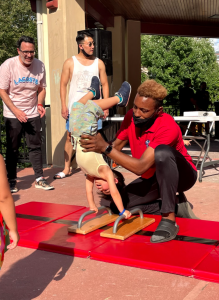 Hair Is Happiness
Hair is Happiness will be offering mani manicures, temporary hair color, and simple braids.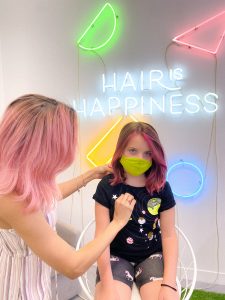 EVENT SCHEDULE: 
Ongoing Activities:
Arts & crafts with Luna De Papel
Arts with Tiny Artisan
Scheduled Activities:
Puppet Show And Demo with My Gym: 4:10 pm-4:20 pm
Math Move Demo: 4:30-4:45 pm
Impress Ballroom: 5:00-5:15pm
Giant Bubbles: 5:30pm-6:30pm
Partners/Sponsors:
The Waldo School(World Of ABC)
The Waldo School has set the standard for leading private education since 2010 for children ages 2 through 13 across two locations. PreK 2 through PreK 4 students are housed in our Waldo Preschool location at 125 1st Street, Jersey City, and Kindergarten through 8th Grade students are housed in the Waldo School location at 110 1st Street, Jersey City.
The Brunswick School encourages its students to think and learn by utilizing various brain parts to become holistic learners. The educators use a diverse approach to educate their youth that encompasses logical/abstract thinking, creative outlets to fasten fundamental ideas, hands-on, student-driven exploration, teacher-guided large group and small group instruction to provide a comprehensive curriculum for lifelong learners.
My Gym Jersey City is an activity center that offers kids birthday parties, Mommy and Me, gymnastics camps, and other fantastic fun-filled programs for ages 6 weeks – 10 years.
F45 is specifically designed to provide a functional full-body workout while improving energy levels, metabolic rate, strength, and endurance.
Starting 6/21 – 9/6, three sessions from 9 am – 4 pm, early/extended day options provided. Activities include weaving, felting, embroidery, painting, knitting, crochet, and lots more. New outdoor space is available; we will add gardening activities to each session.
Based in Historic Downtown Jersey City, Tiny Artisan is a small but large imagination process art studio dedicated to promoting creativity, discovery, and independent thinking. Guided by an out-of-the-box team of creatives, they fuse unique techniques to create the most interesting experience for kids.
Smart Start Academy is dedicated to bringing the best environment for learning and creativity to each student. Their full-day programs have a curriculum that meets every learning style that nurtures every aspect of a child- the physical, emotional, intellectual, and social aspects.
The Little Gym is an activity center for kids. They strongly believe in providing a nurturing environment where children explore their physical development while growing socially, emotionally, and intellectually.
The School of Nimbus offers professional dance instruction in ballet, modern, hip hop, tap, and other dance forms for children, teens, and adults. The School emphasizes small classes, excellent instruction, and opportunities for students to perform alongside Nimbus' professional dancers, including in the annual Jersey City Nutcracker production. Classes are taught by Nimbus' company dancers and Teaching Artists, who national leaders train in dance education.
All Saints Episcopal Day School
All Saints Episcopal Day School is an independent school of approximately 200 students in Nursery through Eighth Grade, serving children of all faiths since 1985. They are located in Hoboken on the corner of 7th and Washington Streets (Grades 1-8) and Sixth and Clinton Streets (Nursery, Pre-K, and Kindergarten).
AlphaMinds Academy, located in Jersey City and Hoboken, is an enrichment program that provides students of all ages and abilities the chance to pursue academic interests in a fun, creative atmosphere. Accepting children from 3 to 15 years old, and from 1 year old for Russian school. They offer both in-person and online classes.
New York Life Insurance Company is the third-largest life insurance company in the United States, the largest mutual life insurance company in the United States.
Hoboken Smile Specialists offers pediatric dentistry, orthodontics, and general dentistry, making the practice accessible for any family member.
New facility equipped with the state of the art technology, Dear Tooth Fairy is here for dental care for infants, toddlers, children, adolescents, and patients with special needs.
MathMove is an established STEAM-based curriculum geared towards engaging all ages with mathematics and science education through dance. MathMove teachers guide an individual or group through visual, auditory, kinesthetic, and tactile methods. Each lesson aims to help the student connect intuitively with math & science and foster a love of learning!
They specialize in pain management services, spinal decompression therapy, acupuncture, back pain treatment, chiropractic care, massage therapy, physical therapy, and more!
CreationFactory creates crayon letters and shapes for kids. These cool crayons are not only for coloring but are beneficial for letter recognition, name identification, color recognition, speech, spelling, and much more!
Shehnaaz Dance Academy is a Bollywood Dance Academy that offers classes for kids and adults and private lessons.
Anchor Therapy is a psychotherapy clinic in downtown Hoboken serving residents of NJ and NY. Anchor Therapy also provides online telehealth counseling. Their psychotherapists specialize in helping kids, teens, couples, and adults with anxiety, depression, work stress, school issues, relationship problems, couples counseling, grief, trauma, and more.
Hair Is Happiness is a local kids and adults salon in Jersey City. Kids, moms, dads? They make your hair look great.
An initiative launched as a coping mechanism during the first wave of the pandemic has blossomed into a unique crafting adventure for makers and DIYers of all ages! Crafti Nanni produces custom craft kits, experiences, and gifts to meet any occasion. Services offered range from hosting corporate and collegiate events to parents' craft night, event decor, party favors, slime parties, and more. Since no two events are the same, a free consultation is offered with every inquiry, and a custom idea board is developed for the event. Plans are in the works to offer weekly crafting classes for children, but private bookings for groups and adults are welcome at any time!