Feministival Series: Bubble Fest in Jersey City
July 15 @ 4:00 pm

-

7:00 pm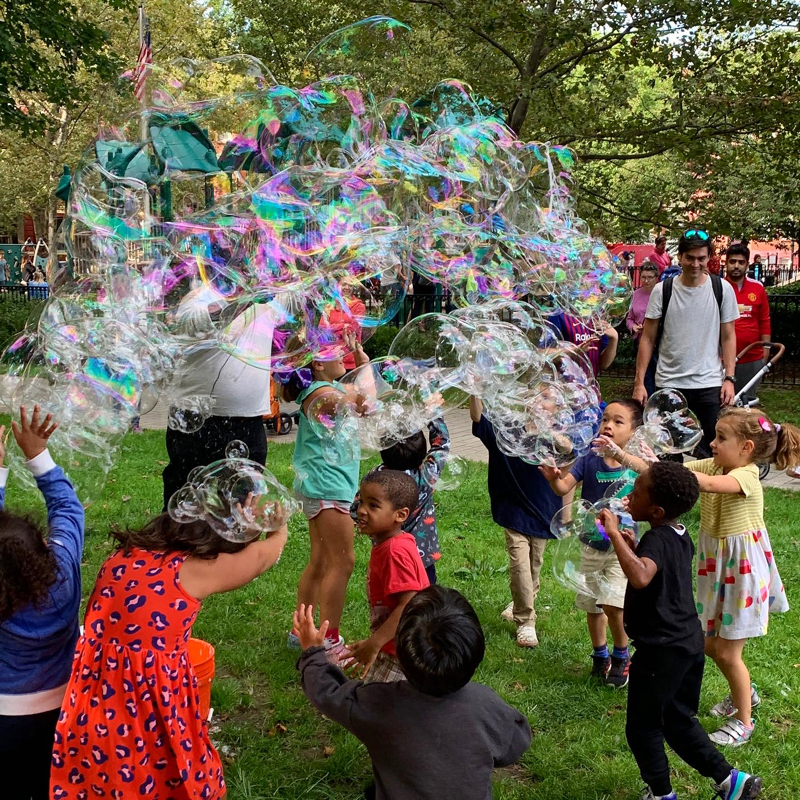 Bubble Fest in Jersey City
Hey families! Join JCFamilies for Bubble Fest, another fun and free summer event, on Friday, July 15th, from 4-7 pm at Hamilton Park.
Bring your picnic blanket and enjoy the weather with us. There will be many activities for kids like giant bubbles, yoga for kids, arts & crafts, dance performances, and delicious food vendors!
We can't wait to see you!
We love organizing events for you and your family. If you haven't attended our events before, visit our photo galleries to see what our past events were like.
Please See This Information Before you Attend:
We will take photos and videos at all our events, which we use to promote our future events.
Parents are responsible for their kids at the event.
We are not responsible for any injuries in our event. 
Please ensure your child/children keep their distance from the bubbles and do not get the bubble solution in their mouth or eyes as it can cause sensitivities. 
Giant Bubbles
These giant bubbles make everyone happy and put a smile on the little one's face 🙂 We can't wait to see those smiley faces soon!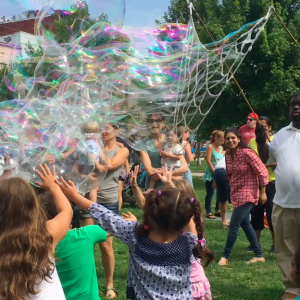 Put your creative hats on with some fun handcrafts! Luna de Papel is a crafting workshop that offers crafting and DIY classes and workshops for adults and children of all ages. It is where all can test the bounds of their imagination in an enjoyable environment.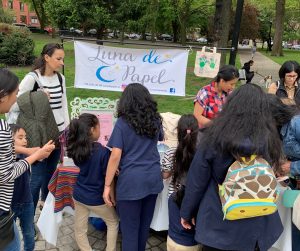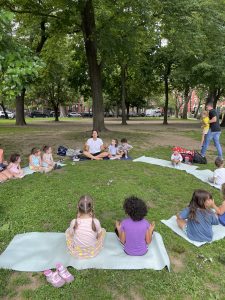 Pamela Nieto is Giving Tree's founder, offering young children yoga, meditation, and wellness practices. Their unique approach connects essential values, like community, giving, and empathy to the day's activity and keeps young children inspired, excited, and moving! Giving Tree programs are offered inside and outside and can be customized for larger groups.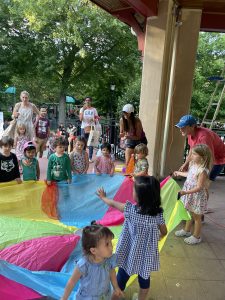 They offer outdoor strollers classes, run clubs, meet-ups, and new parent education ranging from anything baby and new mom/parent + to virtual fitness and wellness classes. Stroll 'n Sanity was founded by experienced Physical Therapists and designed to safely and effectively improve the fitness and wellness of new mothers and parents with their babies.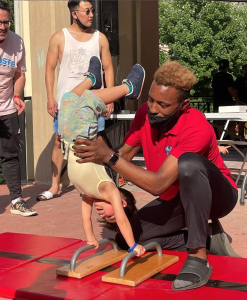 Get a massage and relax at our event with Harborside Sport & Spine.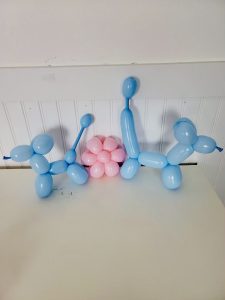 Dance Performances:
Dance performance by Impress Ballroom
Dance Performance by Next Step Broadway
Food Vendors: 
Mr. Softee Ice Cream Truck
Schedule:
Ongoing Activities: 
Hand Crafts with Luna De Papel
Balloon Twisting with Glo Balloon
Photo Corner by Revelry Co JC
Massages by Harborside Sport & Spine JC
Scheduled Activities:
4:00-4:15 pm: Giving Tree Wellness
4:15pm-4:30pm: Stroll N Sanity
4:30pm-4:45pm: My Gym Demo
5:30-6 pm: Giant Bubbles
6pm -6:15 pm: Impress Ballroom
6:15pm-6:30pm: Next Step Broadway
Women-Owned Businesses 
All-natural treats for dogs.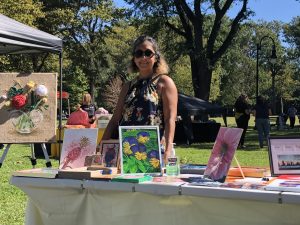 I paint what I see and feel—appreciating the little miracles around me through art and looking forward to sharing them with anyone who'd appreciate my work. Taking a pause and looking and feeling had to be relearnt. I hope my art is able to spread the message of "Enjoying each moment to its fullest as it is a gift, for tomorrow is not promised."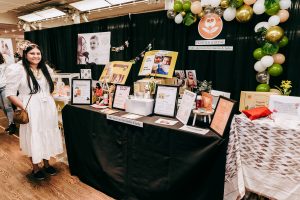 Feather & Bone sells three ingredient skincare for mama & baby. The products are inspired by Indian traditions and backed by science, and the ingredients celebrate Mother Earth and Mother India: plant-based, pure and purposeful. The brand has been featured in Vogue, Forbes, Well+Good, and Mindbodygreen and also won awards for best cleanser and best baby skincare line numerous times.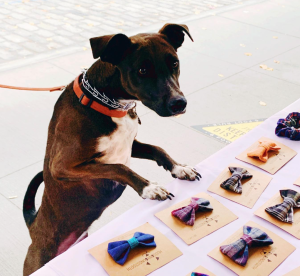 Who says you have to choose between conscious shopping and spoiling your fur baby? At Hudson Houndstooth, they create fashion-forward streetwear, toys, and accessories for pups (and sometimes humans, too!) from 100% reclaimed fabrics that would have otherwise gone into landfills. From sourcing to shipping, they use eco-friendly materials and practices to leave as small of a paw-print as they can on the planet.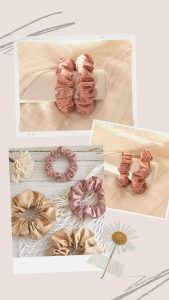 BB accessories are curated, handmade, and selected, to bring that vibrant, confident, chic style to your everyday day look.
Usborne is one of the world's leading independent book publishers. Set up by Peter Usborne in 1973, they are proud to remain a family business. They only publish books for children and all books are written in their language and designed for their curious eyes.
Jersey City Swap & Sale : Clothing/Books/Stroller/Scooters/  Bottles/Diapers/Toys (Registration Fee: $15)
We are excited to bring this Swap & Sale to our event this year! You can register HERE. 
PLEASE NOTE:
Make sure your apparel items are freshly laundered and in good condition – no stains, fading, or excessive wear.
Once you register, a Paypal money request will be sent for $15
Once your payment is received, we will share set-up details with you.
If you have any additional questions, please email [email protected]
Partners: 
The Brunswick School
World of ABC, The Waldo School
Ivy Primary Prep
Luna De Papel
My Gym
F45 Downtown Jersey City 
Smart Start Academy
True Dental Care
Miss Yvonne Swim School
Nimbus
Tiny Artisan
New York Life Insurance
AT&T
Harborside Sport & Spine