Jersey City Ward Tour 2018
June 3, 2018 @ 11:00 am

-

2:00 pm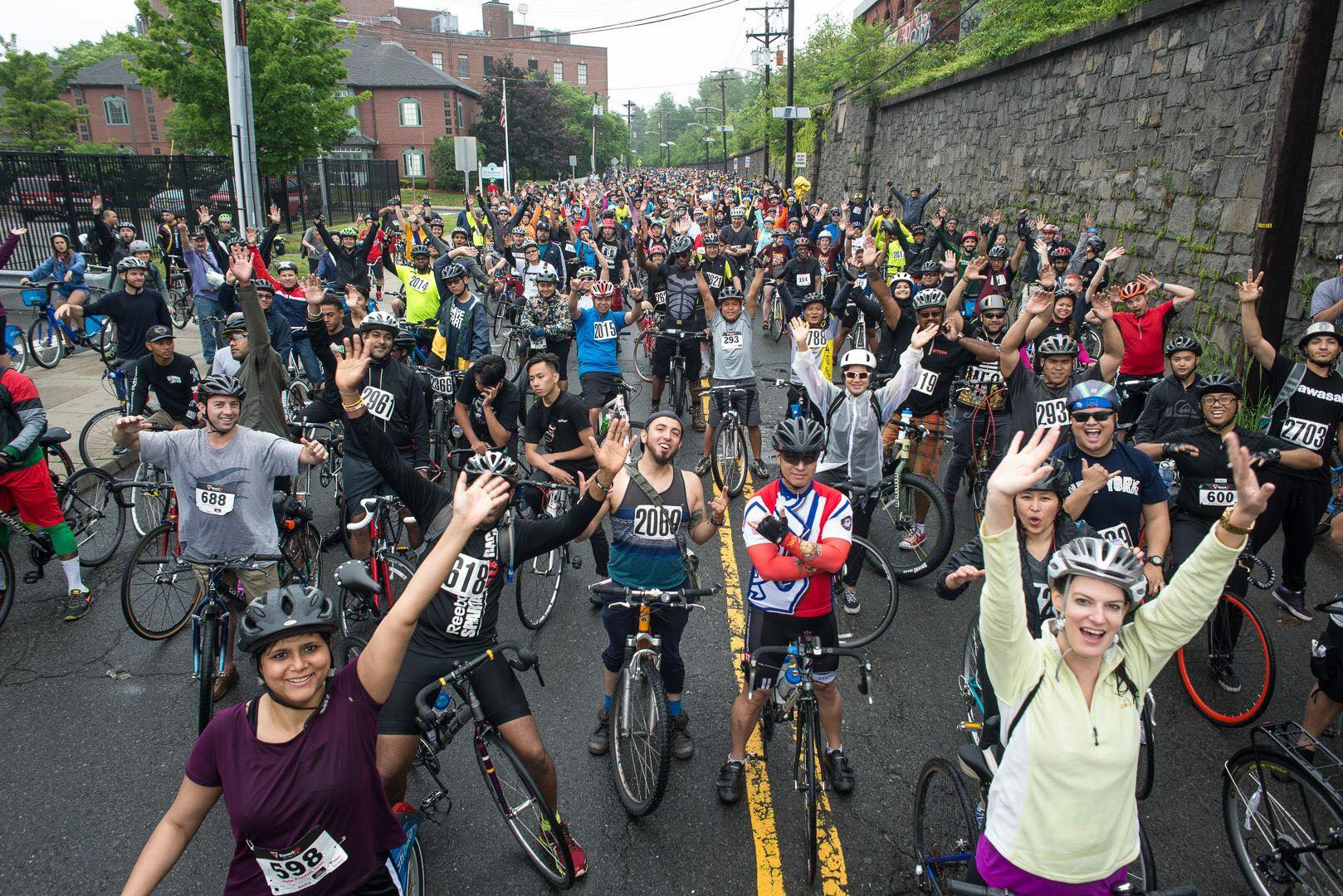 The 2018 Jersey City Ward Tour will take place on Sunday, June 3, 2018, at 11:00 and will start at City Hall in Jersey City, NJ http://www.bikejc.org/events/jersey-city-ward-tour
Ward Tour sign-in and bib pickup begin at 9:00 a.m. at City Hall, located at 280 Grove St. in downtown Jersey City. Please arrive early enough to wait in a line or two, pick up your bib and pin it on. We recommend arriving no later than 10:00. We will all line up for the start at 10:45 and begin riding promptly at 11:00 a.m., in one large group. Helmets are required for all participants. Only riders 12 and over are allowed to ride individually in the Ward Tour. Younger riders can ride on an adult's bicycle (in a seat, trailer, etc.). Adults, please register all kids coming with you too!
We'll ride about 16 miles on streets closed to traffic, with a police escort. We'll make a clockwise loop around the city, at a relaxed pace (10 mph), taking breaks, and returning around 1:00 p.m. to the finish. There we'll continue to celebrate cycling all afternoon at our Finish Line Festival on the Hudson River waterfront, including the Lutze Biergarten, featuring live music, food and drinks, vendors and other attractions.
Please read all of the information in the Ward Tour Waiver Form when you register and fill in all required fields.
You must agree to the terms of the waiver and conditions on the registration page to participate.
Registration is free, with a $5 suggested donation to fund our year-round efforts to make cycling better, safer, more accessible and more fun in Jersey City.
PLEASE NOTE: This year's Ward Tour & Festival is officially a rain-or-shine event.
We've realized it's just too big and complex to organize it twice, and we can't get permits twice, get a police escort twice, etc., for a rain date.
So we will ride June 3 even if it's raining, in any weather that's not dangerous, or simply cancel till next year for any that is (e.g. lightning, hail, very high winds, plague of frogs …). There will be no refunds, because it's free! But as we've mentioned elsewhere, if you gave us, or plan to give us, the suggested $5 donation (or $5 million or whatever), those are non-refundable. And thank you!!