Maternity and baby/toddler Clothing Swap in Jersey City
April 14, 2019 @ 11:00 am

-

2:00 pm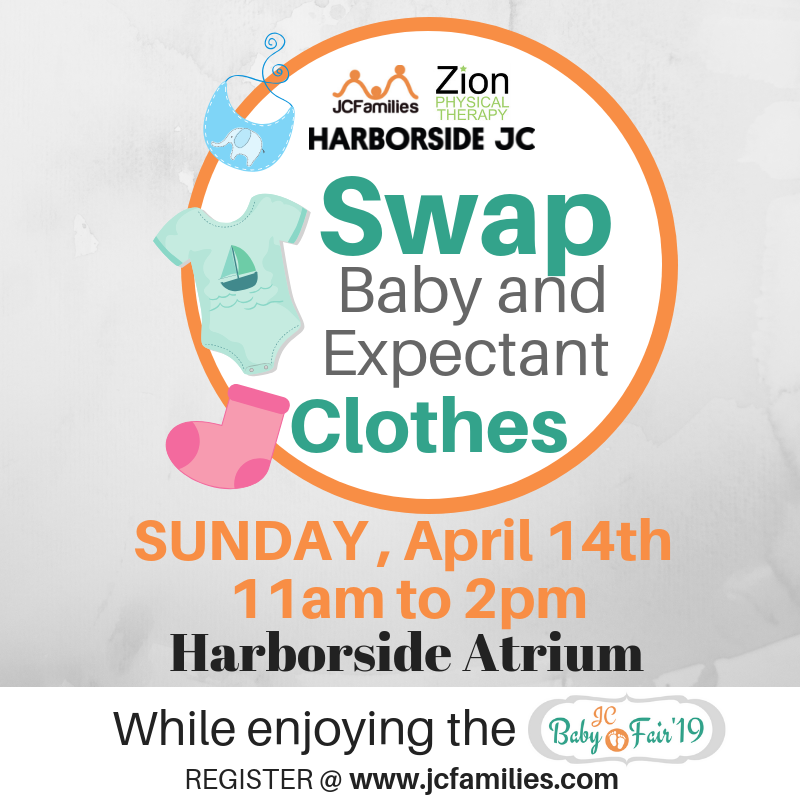 Maternity and baby/toddler Clothing Swap in Jersey City

If you have purchased your Baby Fair ticket, you do not need to purchase another  ticket for the Clothing Swap.

The season is changing, so why not clear out some clutter? The clothing swap is a perfect opportunity to let go of maternity clothes you don't use anymore, or baby/toddler clothes that is suddenly too small for your little one.

Please note that the clothing swap is ONLY for maternity and baby/toddler clothes, and please fill out the form below in order to participate.

CLOTHES SWAP PARTICIPATION FORM 

Make sure your apparel items are freshly laundered and in good condition – no stains, fading, or excessive wear.

How does the clothing swap work?

1) In order to participate you need to bring at least 5 pieces.

2) Parents that are not bringing any clothes to swap can bring 1 pack of baby diapers to participate. The pack will be donated to Chilltown, a charitable organization in Jersey City that will be present at the event collecting diapers.

3) When the event ends, unwanted items will be donated.

4) After filling the form, JCFamilies' team will contact you with further details about drop off.

Be sure to check our SCHEDULE OF EVENTS for the

Spring Festival

so that you don't miss your favorite performers!

Fee for event:  There is an entry fees for everyone to enter at the venue which is $5 and if you are coming for Baby Fair than the entry ticket will be $10 per individual (all ages, babies to grandparents). 
JCFamilies is a charitable(501(c)-3) organization and this small fee helps us to cover our costs.