Mother's Day Celebration in Jersey City
May 12 @ 4:00 pm

-

7:00 pm
Mother's Day Celebration in Jersey City
Mother's Day is on May 14th, and we are so excited to bring back our Mother's Day celebration this year. A fun and free event planned to make all the moms feel special on their day!
Join us at Hamilton Park on May 12th from 4 pm to 7 pm. We have organized a ton of activities for moms and their kids.  There will be a picture corner to capture sweet memories with your kiddos and arts & crafts, music for kids, cookie decorating, delicious food vendors, performances, and more!
Activities for Mother's Day: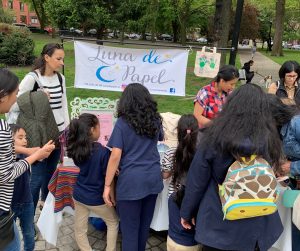 Luna de Papel is a crafting workshop that offers crafting and DIY classes and workshops for adults and children of all ages. It is a place where all can test the bounds of their imagination in an environment they enjoy. They will be having a ton of fun handcrafts for the little ones to enjoy and take home with them.
Picture Corner

There will be a beautifully decorated picture corner for moms to take photos and make memories with their little ones.
Tiny Artisan is a uniquely small but large imagination process art studio dedicated to promoting creativity, discovery, and independent thinking. Guided by an out-of-the-box team of creatives, they fuse unique techniques to create the most exciting experience for kids.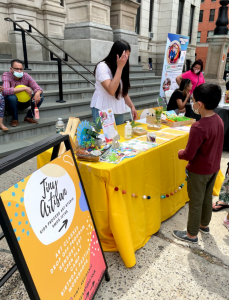 Panache Studio students can learn painting, quilling, and crafts from a professional artist with over 20 years of experience in art teaching.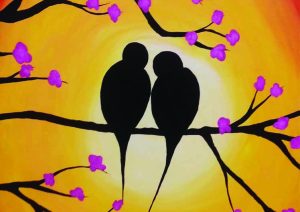 KidsFolio is a creative art center that strives to cultivate children's excitement, choice, critical thinking, and empowerment. We encourage curiosity and imagination and guide children to develop their artistic skills. Our philosophy is to teach children to find their inner creative voice through visual self-expression while developing an everlasting art portfolio that they can apply to their academia and profession. Our curriculum develops language and math proficiency through the arts and sciences. Join us for an out-of-this-world art immersion experience.
Pamela Nieto is the founder of Giving Tree, offering yoga, meditation, and wellness practices to young children. Their unique approach connects essential values, like community, giving, and empathy to the day's activity and keeps young children inspired, excited, and moving! Giving Tree programs are offered inside and outside and can be customized for larger groups.
Get a massage and relax at our event with Harborside Sport & Spine.

Soft Play Area with My Gym