Mompreneurs in Jersey City
It is that time of the year again that we celebrate the amazing mother's out there. Mom's do so much every single day and adding the entrepreneur to their list proves how amazing they really are! Which is why this Mother's Day, we wanted to feature Mom-Owned Businesses in Jersey City and Hoboken, and recognize Mompreneurs who are balancing everything so beautifully.
Daniela is the co-founder of World of ABC, The Waldo School in Jersey City, and owner of french cafe Cafe Esme. Café Esme — a French word meaning esteemed or beloved is actually Daniela's daughter's name. Cafe Esme is a warm and friendly café in downtown Jersey City. Serving tasty, healthy food and expertly-roasted coffee. They are also known for their fresh refreshing juices. As for World of ABC, it is located in the heart of the Jersey City Waterfront. World of ABC, The Waldo School sets the standard for leading private education, adopting and developing a highly innovative curriculum, the students are encouraged to explore and flourish while discovering and developing new talents.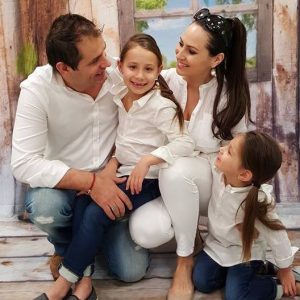 Dorota Mani is the owner of Cafe Peanut and co-founder of the World of ABC. Cafe Peanut describes themselves as a "funky little place" that services salads, sandwiches, soups, pastries, and artisan coffees and teas. Their specialty drinks include lattes flavored with lavender, Nutella, rosewater, Chai tea, matcha, charcoal, or ginger turmeric, among other options. She is a mom of two beautiful girls. Her inspiration to start the World of ABC was her children and to provide them with the best education. World of ABC students are inspired to grow as individuals, with no child forced to ascribe to one specific mold, through equal emphasis on all disciplines and opportunities to explore concepts at his or her own pace.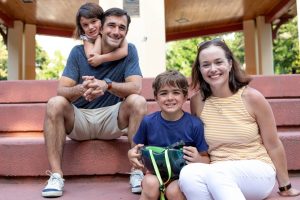 Kate Gilbert recently relocated to Jersey City with her husband and kids after living outside of Boston. She is a mom of two, Caden and Lilah. Kate is originally from New Jersey. Kate is a front-end web developer and WordPress expert and has been working in code and programming for more than a decade. Kate is the founder of WPMaster.me and has been building and supporting websites since 2006 and knows the web inside-out.
She also co-owns Code Wiz with her husband that offers coding classes in game design with Minecraft Moding, unity and python. Front end web development with HTML/CSS/JS, and full-stack classes for more advanced coders in Java. For robotics, they focus on the FIRST organization and Lego partnership under the FIRST Lego League and lego league Jr. They offer classes utilizing the WeDo and Mindstorms EV3 robot platforms. These are a great way to get kids interested in engineering and programming, while also building problem-solving and complex reasoning skills.
Prior to starting Sleepy Mama, Nicole worked as nanny, babysitter, and baby planner for several years. It was during this time that she started to understand the importance of sleep for both babies and their parents and knew she needed to learn more. In September 2012 she took the Maternity and Child Sleep Consultant Course through the International Maternity Institute and now is a member of the Association of Professional Sleep Consultants. She is a mom of three boys!
Sherry Singh of Smile Preschool and Colors of Autism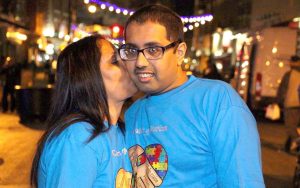 Founder of Smile Preschool & Nursery on First Street— has been a fixture in the community in the two decades that her school has been in existence. But what many people don't know is that as she's built her business, the mom of three has simultaneously fought a battle for autism awareness in honor of her middle son, Ravinder, 30, known to everyone as Ravi. Colors of Autism and Smile with Smile Preschool for Autism Awareness is committed to raising public awareness about (ASD) autism spectrum disorders through education and community outreach. We are dedicated to helping families and lessening their isolation as well as ensuring that all individuals with autism receive appropriate, effective services to maximize their growth potential and to enhance the general public's awareness of autism.
Eshoe is a mother of two boys! She is the owner of Photography by Eshoe.Her interest in photography piqued from having nephews and of course even more after having her son, Sean. She wanted to make sure she captured these important phases of our lives. Eshoe does newborn and maternity photography, family photography as well as commercial work. She recently opened her studio in Jersey City.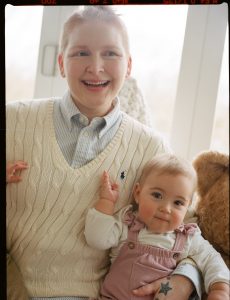 Miss Megan is the owner of Batelle Sleep School. She is an expert in early child development, sleep, and conscious parenting. She has worked with children and has been a special needs, twin and triplets expert for over 20 years, a Montessori Directress and Baby Nurse for 15 years, and run 3 Montessori daycares. She has been a two-time surrogate (inc. a set of twins), and have two kids; Haiden (6.5yrs) and Hazel (5yrs).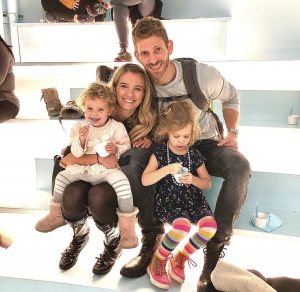 Dr. Mila Cohen, a mother of two, and a board-certified dentist is the owner of True Dental Care for Kids & Teens in Jersey City. As a young and fearful patient once, she became inspired to create a friendly, warm and enjoyable experience for her patients. With all the training she has obtained to manage her craft, Dr. Mila is eager to make children feel that going to the kids' dentist can be an enriching, fun and enjoyable experience.
Dr. Mila provides dental care for children of all ages in the Jersey City area and has dedicated her professional career to tend to the specific needs of both child and parent who visit's the facility.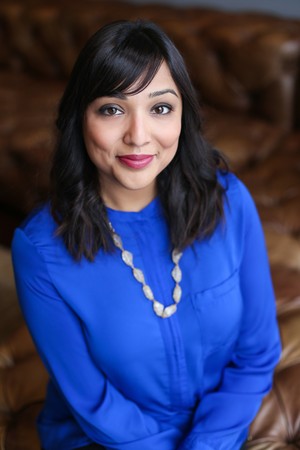 Sonali Pai is the Campus Owner of Zaniac Jersey City, which is an after-school and summer camp STEAM-enrichment center for parents who want to give their children an academic edge and encourage critical thinking, and a proud mother of two. Sonali realized through her son's education that there was still a gap in the way children are being taught the practical applications of STEAM and knew that it is important to make it as engaging as possible.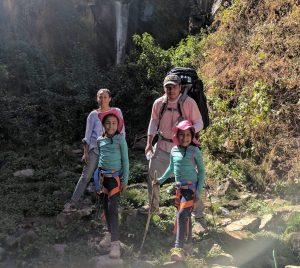 Ruth is a mom of two daughters and is the owner of Luna De Papel in Jersey City. Luna de Papel, a beautiful crafting space that has become a Jersey City staple. The idea for Luna de Papel came out of a conversation Ruth had with one of her daughters several years ago. When her daughter wanted to throw away a pair of jeans because there was a hole in them, Ruth realized she needed and wanted to teach her daughters about resourcefulness through sewing, crafting, repurposing and more. Ruth, who had grown up in the mountains of Peru, had come from a background where every toy, piece of clothing, accessory, etc. was handmade. She felt a strong desire to pass this along to her own children. Luna De Papel offers including Mommy/Daddy & Me classes, Drop-In & Play hours, after school workshops, adult classes and more.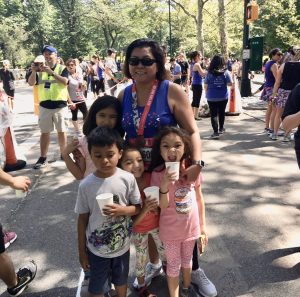 Marietta Pineda-Reynolds, a mother of four, co-owns Downtown Medspa with her husband, Dr. Eric Reynolds, DPM. Maria has over 20 years of experience in Sales and Marketing and over 10 years of experience in Real Estate Sales. Downtown Medspa's mission is to give Jersey City residents the most effective, science-based cosmetic and rejuvenation treatments possible, using state-of-the-art equipment. All of the treatments at Downtown Medspa are minimally invasive, safe, and require no downtime.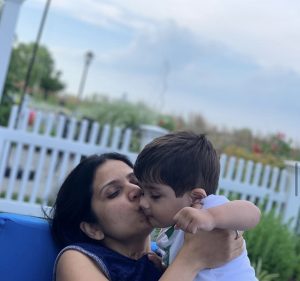 Dr. Chitra Mittal has one son, Yash, and is the owner of Liberty Physical Therapy. Dr. Chitra has not only been treating patients in the New Jersey area but she also has been treating patients of all ages all around the globe. She obtained her Masters of Health Science at the University of Indianapolis with a concentration in Orthopedics. Dr. Chitra contributed her knowledge to other Physical Therapy students as a Teaching Assistant at Harvard University. Her business offers specialized services for Pediatrics, Pelvic Floor, Vestibular Rehab, Neuro Rehab, Orthopedics and Sports Medicine in a 5000 sq ft, state of the art facility.
Lynn Hazan, also known as "Chicpea", is a mom to a beautiful daughter, Mia and the founder of ChicpeaJC, a blog about all things Jersey City, as well as food, travel, and culture. She is also the founder of the non-profit organization Content Creators Academy Jersey City for youth interested in digital media. She also founded AIM Media, a full-service social media and content management company to help small businesses promote themselves to the community.
Jen is the owner and chief gelato maker at Bucket & Bay. Working with her husband, Boris, she has committed to creating a unique product, using the best ingredients possible! She opened up Bucket & Bay because she wanted her kids to look up to her and be proud that their parents followed their dreams. Bucket & Bay follows a slow-cook, 7-step process to create some of the most complex and elegant gelato flavors. The flavors change, inspired by the work of local farmers, global travels, and a taste for adventure.
Tanya Buran is the owner of Tanya Buran Photography. Her passion is to photograph family and newborns and has been in the business for over 6 years. Her style is creative, natural and timeless. She also has a natural light studio in downtown Jersey City servicing families from NYC, Brooklyn, Hoboken, Weehawken, Union City and Bayonne. She is a mom of two!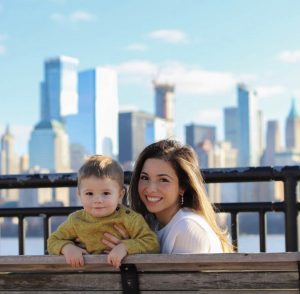 Danielle Sporcic is a mom to a boy and owns The Little Gym of Jersey City. She was motivated to bringing The Little Gym of Jersey City to the community after seeing the positive impact it had given to their active and adventurous toddler. They believe in providing a nurturing environment, where children explore their physical development, while also growing socially, emotionally, and intellectually.
Zahra Amanpour is a mom of two, and the founder of Indiegrove,  a place that provides a real advantage to small businesses, freelancers, and independent professionals with workspaces, meeting rooms, and events spaces that are designed to provide them with the environment needed to work harder and happier. Designed with a community, style, and effectiveness in mind. Indiegrove also won the Coworker Members Choice Awards last year as well!
Shehnaaz Jagasia, a geneticist by profession, chose to pursue her passion for dance in 2009. She is a mom of two and lives in Jersey City. The joy she found from teaching children combined with her love for dance drove her to create the Shehnaaz Dance Academy in 2012. Shehnaaz is a trained dancer in Classical Dance form of Bharatnatyam (Dr. Swaminathan) and has learnt other dance forms (like Jazz, Salsa, Cha Cha Cha) from the Shiamak Davar Institute of Performing Arts. She has participated in several stage shows and has been an integral part of choreographed dances since the early age of 3.
Bambino Chef is created and owned by Rene Safarova-Gonzalez, a proud mother of two. Rene's love for cooking and creating recipes with her children inspired her to open a kitchen studio where children and adults can learn and experience the magic she feels in the kitchen.
Bambino Chef offers children cooking lessons, birthday parties, summer/winter camps, storytime sessions, playdate gatherings, holiday events, adult cooking classes, and other learning and developmental activities while learning the importance of healthy nutrition and cooking up little masterpieces.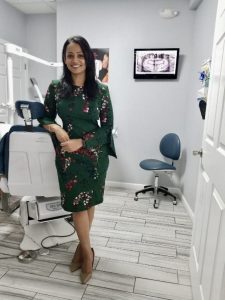 Dr. Ramya Narayanan of Strong Roots Dental earned her Doctor of Dental Surgery degree in India prior to attending dental school at New York University, from which she graduated in 2009. She is married and has a 10-year-old daughter. She has lived in New Jersey for the past 15 years. Outside of the office she enjoys dancing and has been an Indian Classical Dancer for over 20 years.
She continues to advance her education regularly to stay at the forefront of the dental field. Dr. Narayanan has practiced in the Jersey City area since 2009 and founded the Strong Roots Dental PC team in 2011.
Dr. Narayanan is a member of several professional organizations, including the American Dental Association. The International Association of Dentists has also recognized her as one of the Leading Physicians of the World. Dr. Narayanan is committed to providing quality dental care to all patients and to giving back to the community in which she lives and works. Ultimately, her goal is to become a family dentist where many generations of patients continue to come.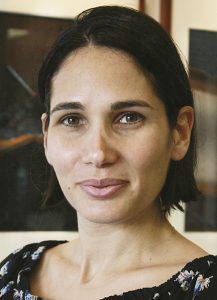 Tal was born and raised in Israel. She is a mom of four kids and lives in Jersey City. After serving three years as an Officer in the Israeli Army, Tal arrived in the United States to complete her studies and graduate from Rutgers. Tal also later earned a master's degree from Columbia University. Tal worked in a number of companies, including The Israeli Consulate, Merrill Lynch, Ark Restaurants and specialized in the field of Human resources and Marketing. In the last four years, she joined her husband at Shuster Management, a leading real estate development company in New Jersey.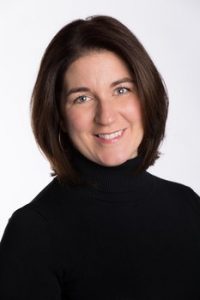 Elizabeth Cain is a mom of one, owner of not one, but two businesses, Hound About Town and Hazel Baby & Kids. Elizabeth drew inspiration for Hound About Town from their family dog, Wiley. As a family, they are eager to maintain Wiley's happy and healthy lifestyle, which is why they brought natural food products and other tools for training dogs with positive reinforcement to the Jersey City community with Hound About Town. In addition to Hound About Town, Elizabeth was also motivated to bring socially responsible, environmentally friendly, and sustainable products for children with Hazel Baby & Kids. She also the executive director at Exchange Place Alliance.

Myani Lawson is a mom of two beautiful girls as well as the head of school/executive director of Bergen Layfatte Montessori. She received her formal introduction to The Montessori Method at Princeton Center for Teacher Education. She has worked in the field of education for over 20 years. During her career she has held the positions of classroom teacher, academic enrichment program director, elementary instructional coach, adult education instructor, university adjunct instructor, educational consultant, and curriculum coordinator. Ms. Lawson is a passionate and dedicated educator whose varied background and hands-on approach ensure Bergen-Lafayette Montessori School's offerings exceed the standards.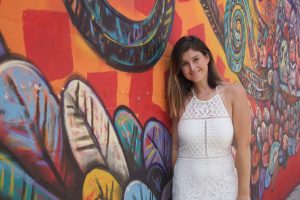 Lindsay spends most of her time working a full-time job in NYC & enjoying Jersey City with her husband and 2-year-old daughter. She loves to create art with real people through photography. She likes to photograph families at Lindsay Donnelly Photography and newborns and is the founder of Jersey City Mamas, a local organization that supports motherhood in Jersey City.
Bridget is a mom, and the owner and founder of Beloved World Yoga. She was first introduced to yoga in 2001. Through yoga, she found a calm and acceptance never before experienced. From that first year, she knew she would become a yoga teacher and be able to have a place others could also use as a sanctuary.
It took some time and several detours, but everything has fallen into place. She received her 200-hour teacher training from Bright Spirit and has studied Restorative Yoga at Yoga Works. She is so grateful for the opportunity to share yoga with her community.
Tatiana is a mom of three kids. Vega and Perez opened their first "My Gym" franchise in Hoboken in 2012, and then another in Jersey City. My Gym, which caters to children between 0-13 years old, offers a variety of services, including exercise classes, sports instruction, after school programs, and "Mommy & Me" classes.
Ilana is a mom of two, resident of Jersey City for over 20 years, and owner of HudsonPLAY.When developing Hudson Play in the Brunswick Center, Ilana Libman was focused on fostering love and geared her efforts on helping to encourage strong families from the inside out.  At the forefront of this indoor playground is the physical benefits for the children who jump, skip, and climb their way through the four-lane obstacle course and free play areas.  However, for Libman, Hudson Play can offer so much more for every member of the family.
Thank you for being an inspiration moms! Happy Mother's Day!