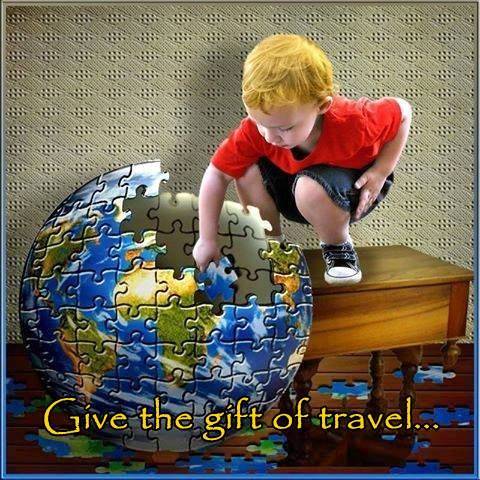 I remember a few years ago my husband surprised our family on Christmas with a trip to Atlantis.  Even better, he included my Mother and his Mom, as well.  He made special cards and handed them out on Christmas morning.  Needless to say there were a lot of smiles that morning. It was an amazing gift and one we were all able to share and look forward to for months.   We had a wonderful trip and I will always cherish the memories we made as a family.  

So in honor of the holidays I thought I would share with you some of my favorite family destinations for 2014 to give your family the Gift of Travel. As well, now is the time to start thinking about booking your Winter and Spring Break travel.
1. Disney Cruise
I think a cruise is a great vacation choice for a families and Disney Cruise line was just named "Best Cruise Line for Families". If you have always wanted to take a Disney Cruise, then this is the time. Disney is offering up to 20% off rates for specific sailings in January and February. These are 3 and 4 night cruises from Port Canaveral. This is a great opportunity to get a sunny winter get away and save money too!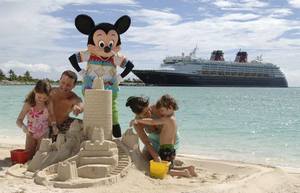 2. Vista Verde Guest Ranch
Vista Verde Ranch is a Luxury All-Inclusive resort located in Steamboat Springs, Colorado. Vista Verde offers great food, diverse activities, luxurious accommodations and personal service in a spectacular setting.  This resort is beautiful.  It is a great place for the family to unplug, reconnect and get outdoors.  In the Winter you can ski, tube or in the Summer you can bike, hike and more.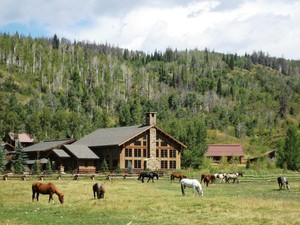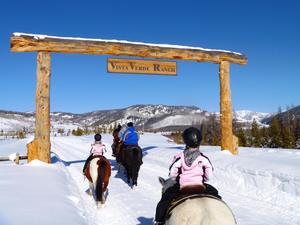 3. Azul and Generations
I really love these properties and all they have to offer to families. Located in Cancun, Mexico these Gourmet Inclusive resorts and are great for families with young children. They are  boutique-style resorts, located right on the beach with great family suites, as well as a partnership with Fisher Price. Kids even get their own private check-in with a yummy fruit smoothie made just for them. There are 3 Azul properties so you can find the right resort to fit your family.  Azul Fives have 3 Bedroom Sky Suites which are perfect for large families.  As well, Generations are all suites resorts  where each guests has their own personal nanny and butler.
4. Beaches 
I think the Beaches properties are a great value.  Beaches are located in Jamaica and Turks and Caicos. Since Beaches resorts are all-inclusive, you are not going to end up with a surprise bill when you check out. They offer amazing kids clubs and activities with Elmo and the Sesame Street gang.  What I also love is that Mom and Dad can get a little vacation as well.  They offer the Red Lane spa, golf and certified nannies so Mom and Dad can have a long over due date night.  As well, the new Key West Village  in Turks and Caicos offers amazing villas that are perfect for a family reunion or multi-generational trip.  Also, they will be opening Beaches in Barbados in 2015.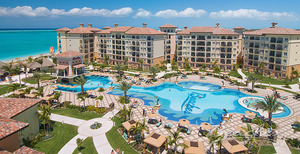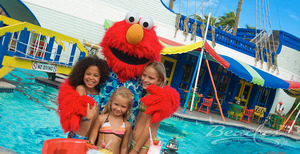 Where are you headed in 2014?  
Kimberly  Milnes, is a mother of 2 boys and owner of Adventures By Kim.  She is a Family Travel Expert and professional sharing family travel tips, and information as well as helping families plan amazing and hassle free family vacations.  Please feel free to contact her at [email protected] or www.adventuresbykim.com.