Timeshares in New Jersey: Budget-Friendly Vacations for JC Families
New Jersey offers so many fabulous destinations for families vacationing during the summer months. With so many various hotels, resorts, and vacation rentals, it can be difficult to find a suitable and budget-friendly option to please the whole gang; especially in locations like Atlantic City, which aren't known to be particularly family-friendly. Luckily, you can find the perfect solution by shopping timeshare rentals in New Jersey. These spacious, luxurious, and wildly affordable accommodations are perfectly suited for families, providing elements of comfort and convenience. To save even more money on these fine units, you can search the inventory of JCFamilies.com supporters, SellMyTimeshareNow.com. While there are many resorts to choose from, the following are the top three resorts that feature New Jersey timeshares.
If you're looking for timeshare rentals in Atlantic City, New Jersey, you can't go wrong with the Wyndham Skyline Tower Atlantic City. You'll still be able to enjoy the casinos and nightlife while knowing your kids are safe and entertained when you stay here. They offer one-, two-, three-, and four-bedroom accommodation styles, making it easy for any sized family to be perfectly comfortable. Full kitchens, private bedrooms, balconies with views of the city, and Wi-Fi access make these units feel just like home with an added touch of luxury.
The resort also offers a slew of family-friendly amenities to add incredible value to your overall vacation experience. The indoor swimming pool allows you and the kids to take a dip year-round. The on-site movie theater makes family movie night even more epic. There are also plenty of organized activities for all ages, as well as a game room for some quality family time playing board games and more.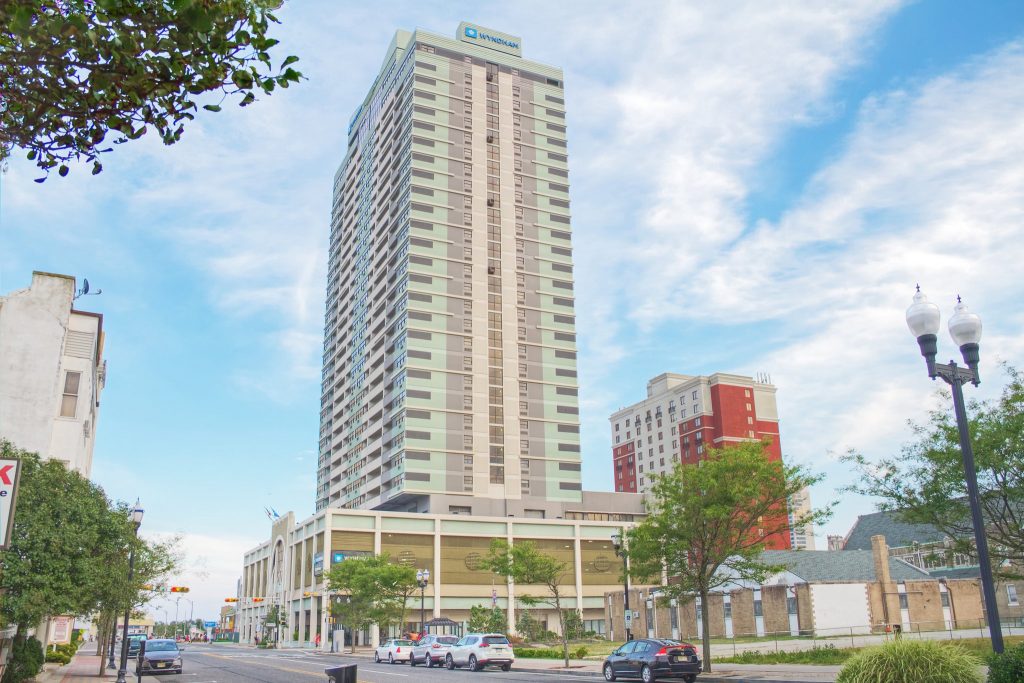 Right across the bay from buy soma online next day delivery Atlantic City, you and your family will love the relaxing atmosphere and beautiful surroundings of Marriott's Fairway Villas. Marriott is well-known for its beautifully equipped accommodations. This resort boasts two-bedroom villas that comfortably sleep six guests and offer fully equipped kitchens, two private bedrooms with a pull-out sofa bed in the living room, dining area, and two full bathrooms. A whirlpool tub and private balcony make your stay feel even more luxurious.
Marriott's Fairway Villas has some fantastic features that the whole family will love. Both indoor and outdoor pools are available for splashing around regardless of the weather. For the youngest family members, there is also a children's splash pad. You'll also enjoy the game room, gift shop, and picnic area for a fun barbecue dinner. The resort also offers a concierge desk to help plan family activities around New Jersey based on your interests.
For a beachfront Jersey vacation, book your suite at Brigantine Beach Club. Bask in all the special elements of a relaxing beach getaway, while only being a couple of miles from the vibrant entertainment of Atlantic City. One-, two-, and three-bedroom suites are all available at the resort, each equipped with a full kitchen, whirlpool tub, washer and dryer, living room, and a private balcony overlooking the Atlantic ocean.
Your family will love the prime beach access for sunbathing, swimming, building sandcastles, boating, and fishing. If you're looking to swim outside the ocean, the resort has an outdoor swimming pool that is open during the warmer months. You can also take a stroll just a mile down the road for a fun family day at the playground.

Timeshares in New Jersey make the difficult task of finding accommodations that are fun, family-friendly, and affordable…easy!