JC Kids Obstacle Run 2019
March 9, 2019 @ 10:00 am

-

2:00 pm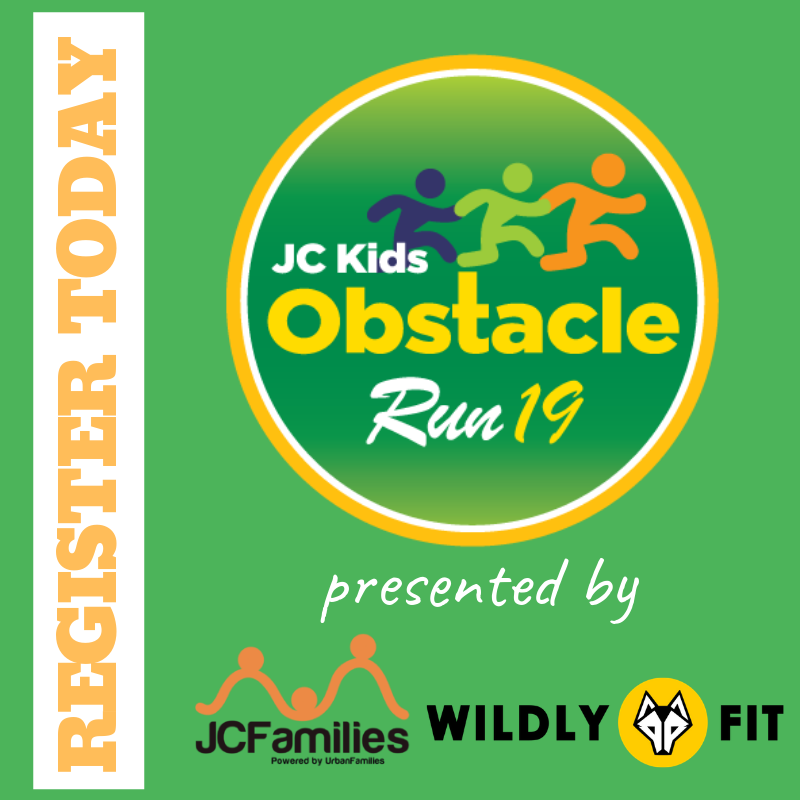 JC Kids Obstacle Run 2019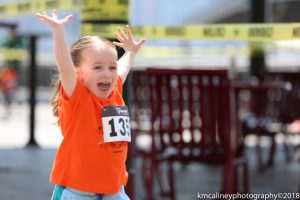 JC Kids Obstacle Run 2019: Calling all KIDS from 4 to 12 years old for The JC Kids Obstacle Run 2019 on Saturday March 9th 2019.
PLEASE NOTE: Registration is CLOSED. We will not be selling tickets at the door. 
Join JCFamilies and Wildly Fit  for our first ever JC Kids Obstacle Run! The kids will explore fun and challenging age appropriate obstacles as they race through the course with their designated age group. The participants will use their body and muscles balancing, jumping, carrying items, crawling, and running while conquering obstacles set up for their age.
In order to run the event smoothly, we have some guidelines for everyone, so please read carefully:
– Parents need to collect runners bibs 30 minutes before their child's scheduled run time.
SCHEDULE: *please note: the JC Obstacle Run includes the participation from many kids and sometimes due to different circumstances the schedule may change.
10:00 am: Check In Starts
10:30 am: Age group 4 years old
11:15 am: Age group 5 years old
12:10 pm: Age group 6 years old
12:30 pm : Age group 7 years old
1:00 pm: Age group 8 years old
1:20 pm: Age group 9,to 12 years old
– Parents must sign a waiver before the run.
– All Kids must attend the warm up session before they run.

– Parents/viewers will not be allowed on the course before, after, or during the run. There will be designated areas for parents/viewers to watch the race.
– Age groups may be divided into heats to avoid overcrowding
– All kids will get a medal at the end of the run.
– The winners of each heat will get a trophy.
Very Important: No parents, caregivers, or family members will be allowed on the track before, after, or during the run. If this rule is not followed, the child will be disqualified and no refund will be given.
Afte
r completion the runners will get water.
Here's a little sneak peak of some of the obstacles your kids can expect on our course: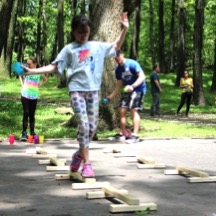 Delicate Balance: The floor is lava, and the only way across is to balance!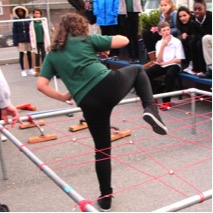 Mission Impossible: Get across without getting caught in the wires!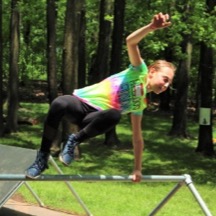 Feisty Fences: Get up and over the fences to keep running the Obstacle Course .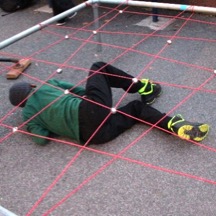 Spider Crawl: Stay low and move quickly to avoid getting caught in the web.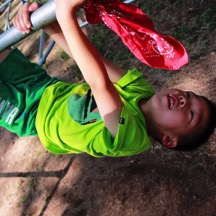 Sloth Hang: Hang like a sloth using both hands and feet from the metal beam and pull all the way across. (Psst: This one's tricky, so there will be soft mats to catch any racer who doesn't make it to the end).
The event will take place indoors at The Cordero School at 158 Erie St, Jersey City, NJ 07302.
All JC Kids Obstacle Run participants will receive a medal. Fastest participants in each age group will be awarded with a trophy. 
In order to qualify for the trophy ALL obstacles must be completed.
SAVE THE DATE & SPREAD THE WORD!
#jckidsobstaclerun2019 #jckidsobstaclerun #KidsObstacleRunInJerseyCity #JCFamilies #WildlyFit