Jersey City Traveling Tips for Stress Free Holiday Travel
It's the most wonderful time of the year!!! Yeah, that is unless you are traveling and your flights is delayed or cancelled, the airline loses your luggage or you run in to the Grinch.  I know some of you are going to be traveling or are still thinking about getting away for the holidays. So, I wanted to pass along some tips and information to make your holiday travel full of holiday cheer.
1. If you can, avoid peak travel days.
The busiest days to fly are those days immediately before and after the actual holidays. If you can, try to book your flights two days before and after Thanksgiving, Christmas and New Year's.  However, you can actually save some money if you fly on the actual holiday.
2. Try to book a non-stop flight. 
At peak travel times, there is the  possibility of delays due to weather, air-traffic problems or even being bumped do to an oversold plane.  It is best to book a morning flight as these flights tend to be delayed less often than afternoon departures. If you have to book a connecting flight, make sure you give yourself plenty of time to make the connection, expect delays.
3. Make sure to confirm your seats especially, when traveling with children.
Go to the airline website at least 24 hours in advance to make sure you still have the seats you requested.  Also, it is a good idea to call or check that your flight is still on schedule before you leave home.
4. If you are flying make sure to check in early.
First, make sure to check in online 24 hours in advance. You should receive an email from the airline as a reminder.  It is important to give yourself plenty of time to deal with the crowds at the counter, as well as trying to get through security. Remember for domestic flights you should arrive at the airport two hours prior to departure, and for international flights you should arrive three hours in advance.
5. Stay at an airport hotel the night before an early flight.
I know this is not for everyone, but it might be something to consider. A great added perk is that some hotels will allow guests to leave their car in the hotel parking lot for the duration of your trip and provide a shuttle to the airport.
6. Ship gifts or even your luggage ahead. 
If you do not send your gifts ahead, then do not wrap them before the flight. You can pack gift bags and tissue paper to be used as wrapping. Also, to make navigating the airport easier you can send your luggage ahead using Fed Ex or UPS.  Even better, Fed Ex has better tracking and will insure your belongings. Sometimes it can cheaper than the check bag fee for the whole family.
7. Load up on the entertainment. 
Make sure to load up on music, buy valium egypt movies, apps and e-books for the entire family.  It will help to keep everyone occupied if there is a delay.  Don't forget your battery charger as well.  My family loves the PowerTrip as well the Satechi Portable Charger . They both offer USB ports and can charge just about anything.
8. Load up a carry on bag when traveling with the kids. 
I pack my boys travel backpacks with lots of books, toys and snacks.  But when traveling with little ones over the holidays make sure to have EXTRA.  If you are delayed or miss a flight you will want to have a lot of snacks, special treats, toys, diapers or even a change of clothes. I have a great Airplane Survival Packing List when you sign up on my website for The Busy Mom's Vacation Planning Kit. 
9. Know the new TSA rules. Here is the latest updates for the holidays:
Remember 3-1-1 for carry-on luggage for non-exempt liquids: 3 ounce bottle or less for all liquids, gels and aerosols; placed in a 1 quart-sized, clear, plastic, zip-top bag to hold all small bottles; 1 bag per passenger.
TSA recommends that passengers do not travel with wrapped packages. In order to determine if the contents of a package are a threat, a security officer may need to unwrap and inspect the item.
TSA allows small snow globes in carry-on luggage when packed in a passenger's plastic 3-1-1 bag. Snow globes that appear to contain less than 3.4 ounces (approximately tennis-ball size) will be permitted if the entire snow globe, including the base, is able to fit in the same one clear, plastic, quart-sized, re-sealable bag as a passenger's other liquids.
Food items such as pies and cakes are permitted, but may require further inspection. If travelers are not sure if a food item is considered a liquid or gel it is best to pack the item in checked baggage or ship it to a destination in advance.
Also remember that kids 12 and under do NOT have to take off their shoes when going through security.
Medically necessary liquids and gels, including medications, baby formula and food, breast milk, and juice are exempt from the 3-1-1 rules, and are allowed in reasonable quantities exceeding 3.4 ounces (100ml). They are not required to be in a zip-top bag. Officers may ask travelers to open these items to conduct additional screening and passengers should declare them for inspection at the checkpoint.
10. Don't worry, Be Happy!! 
If you are prepared for any delays that is half the battle.  In the crazy hustle and bustle of holiday travel keeping calm and trying to go with the flow will go a long way.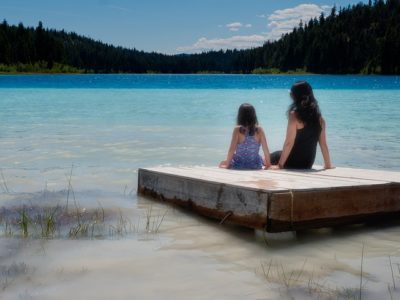 Please follow me on Twitter and check out my Facebook page to make sure you get the latest news, tips and just what is going on at Adventures By Kim.