Navigating the Liberty Science Center with Neurodivergent Kids:
I am David, a primarily stay-at-home dad living in Jersey City. I have a five-year-old son who has autism and ADHD. Finding activities for him to participate in can be difficult. I hope to share what I have learned and make taking your child out a little less scary.
This guide is intended to help prioritize activities for neurodivergent children. When we first visited the Liberty Science Center, my son had a big meltdown when it was time to leave. Now, I have a strategy that minimizes those meltdowns.
Besides having fun and keeping my son safe on our visits, my main job is helping him manage his sensory issues. I have broken down the activities in terms of what is most fun while being conscious of sensory issues.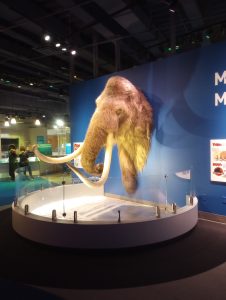 General Tips
Don't be afraid to leave. I have to fight the urge to do the maximum amount of activities. It sucks if you plan a day, spend money, and get excited, but your child burns out after an hour when you get there. But that's kind of the deal with having a neurodivergent child. We might have ideas for how we imagined our lives, but it's our job to meet our children where they are. So, if your child is overstimulated and dysregulated, leaving is perfectly okay.
Plan for sensory issues. If you need to bring items to help your child with their sensory issues, like headphones, sunglasses, or a stuffed animal, do so. For example, my son hates wearing the wristband, so I keep it in my pocket. I haven't had issues with the Liberty Science Center staff yet.
Be mindful of school groups. The Liberty Science Center is a popular destination for school groups. Unfortunately, they can be overwhelming for neurodivergent children due to the group volume and frenetic activity. You and your child might need to leave the area until things calm down. (Quick tip: These groups usually have matching tee shirts.)
Focus on you and your child. Your child might get looks and stares from other children. I still don't have a good answer for what to do when this happens. I try to remind myself that these children are learning about how everything works. And, your child is allowed to explore this space in their way. Of course, the hard part is finding the often fine line between where your child's exploration ends and the other children's joy and safety begins. So I recommend doing your best to not care about the potential social exclusion and save your energy. I know. I know. That is easier said than done.
High Priority Activities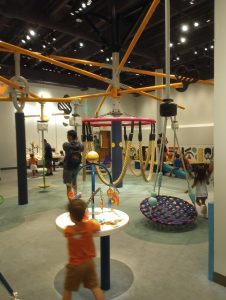 If your child is young enough (under 41"), I highly recommend Wobbly World. Wobbly World, located to the left after you walk up the first set of stairs, is a sensory-friendly room with a soft playground atmosphere. The gentle teaching of simple physics concepts makes it engaging for young minds. Plus, the quiet corner at the back provides a calming space for children needing a stimulation break.
While it is an extra $8 per person, I also recommend the planetarium. We have seen the "One World One Sky" show several times, and my son hasn't lost interest. The noise policy is relaxed during this show, so it's an appropriate place to bring your child if they frequently have vocal stimulations. It's not too dark but can trigger some fear of heights if you go too high up. Also, the animation of traveling to the moon might be a bit triggering for some. The only real downside is that my son asks to go every time.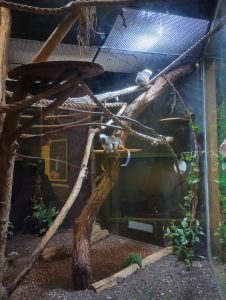 The animal section is worth checking out. I must remind myself that what I find interesting isn't necessarily what he will find interesting. I want to look at the tamarins, but my son loves the ants. I recommend letting your child spend as much time as they want here, even if that's just a second. This area is a little more dimly lit than other spaces as well.
Right next to the animals is a tremendous open section with many interactive exhibits that I highly recommend. The pneumatic tube maze is one of them. Sometimes, my son spends much time here, sometimes just a little. It's a great place to get positive physical input for your child.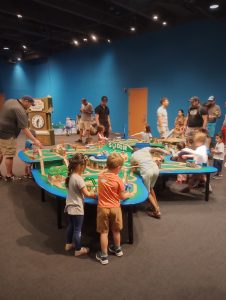 The Thomas & Friends room is the current highlight for us. While it is some of the most fun my son has, it is also the most challenging. This room has the most social interaction regarding side-by-side and cooperative play. This room has everything from wooden trains with which to play, dress up, and pretend train cars to sit in. The room is brightly lit, which can be an issue for some. If you come to this room, I recommend going here first while your enjoyment is the most focused.
When a Block Party is happening, it is very fun. It takes place in the room to the right when you first walk up the stairs. I think it's a multi-purpose room, so sometimes a private event occurs here. There is a significant social element, so just be prepared for some competition over blocks. This room can be noisy, but it's large and not cramped.
Medium Priority Activities
We don't usually watch the floor shows on the first floor. It's typically too loud for my son and sometimes involves explosive sounds. They seem cool, but if your child has sensory issues, maybe skip them.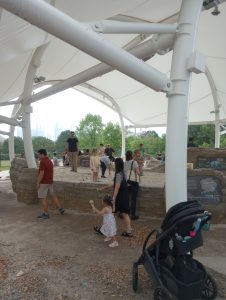 Dino Dig is a little hit-and-miss for neurodivergent kids. The pros are that it is about dinosaurs and it has built-in activities. The cons are that if your child has sensory issues, the sand can be a problem, especially since they must keep their shoes on for health and safety reasons. If your child likes the feeling of sand, this area is perfect for them. Also, it's outside, which can be good or bad depending on your child's sensory needs.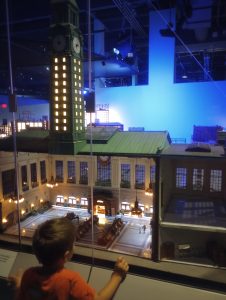 The Great Train Set is truly a work of art. If your child loves trains, this is a priority. The room is dim, which can be good. The downside is that it's a small space with little to do with their hands. It is more about looking at attractions, which might be hard for kids with ADHD.
The Skyscraper exhibition is worth checking out. The room is pretty dark, which is good if your child has light sensitivity. Also, it's not usually crowded, which makes it quieter than other rooms. The activities are fun, but some might be a little too difficult for certain levels of developmental disability.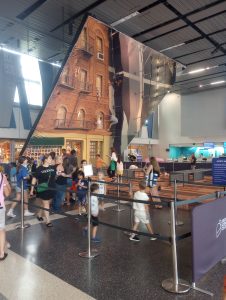 It's impossible to miss the Building 2023 installation, which towers over the lobby. It's a blast for the kids. My only word of caution is that it requires 100% adult supervision. The floor is uneven and prone to tripping.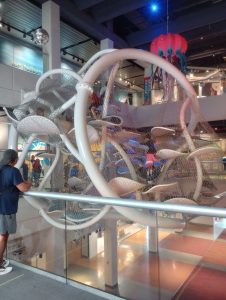 We haven't been able to get into the Infinity Climber, but I suggest trying it. My son wanted to try it but got scared when it was our time to enter. If I can get him in there, I'm sure he'll love it. But if heights are an issue, maybe skip this. Also, there is a significant social component since the kids have to navigate around each other, so that's something to keep in mind.
Low Priority Activities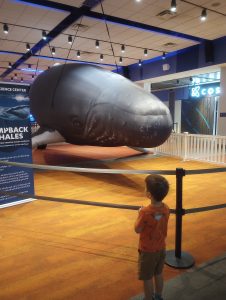 I have mixed feelings about the attractions on the third floor. That might be because they are aimed at older kids or because my son is starting to lose focus by the time we get there, and his mood is dysregulated. If your child is similar, you might want to try these activities briefly or at another time.
We haven't had luck with the puzzle section. I think it's cool, but my son doesn't have the patience and gets frustrated quickly here. If your child has a short attention span for puzzles, you might want to skip this area.
In the energy-themed room, we have had more success in the area as there are more tactile activities like the wind energy area. There's a large racetrack where the cars can be powered via a crank, but one or two seem broken, which can cause frustration in your child. Also, it can be loud in this room.
We haven't had luck in the river exhibit either. The water table is the main draw, but there is limited space to play, so if it's crowded, that can also cause frustration, and one of the cranes has been broken for a couple of months. The other activities are aimed at older children, but that doesn't stop my son from wanting to try them, and then he gets mad that he can't do them properly. If your child is tired or losing steam, I don't recommend coming here.
There is always an exhibition that costs extra. Currently, it is the OceanXperience. Before this, it was a Minecraft exhibit. We haven't been to Ocean One yet, but we visited Minecraft. It was high-quality and large. But if it's your first time, I don't think you need to visit it. If you are a repeat visitor, it's probably worth your time and money.
We have yet to try the 3D shows as my son has sensory issues, and wearing 3D eyeglasses can be tricky. However, I think he might be ready to try it again, so I hope to give an update on our findings.
I have not checked out the gift shop. I did not want to start a pattern of buying toys when we visited.
Membership
The Liberty Science Center does have a membership option. I recommend a test visit to see if it fits you and your child well. I strongly suggest you get the membership if it is a good fit. If this is a place you plan on making multiple visits to, the membership will quickly pay for itself. Also, the most vital part is that there won't be the pressure to cram everything into one visit. This strategy might work for neurotypical children, but that kind of pressure is a disaster for neurodivergent children.
Food
The food, as you might have guessed, is overpriced. I suppose that's part of the deal with children's museums. We have eaten there, and the food is not bad. Also, if your child is a picky eater due to sensory issues, they have food there that they should be able to eat. My son likes their fries and chicken. I would suggest eating before your visit or accept paying a lot for lunch.
Conclusion
I know it can be challenging taking your kids out somewhere new. I hope this overview helps you find some absolute joy. Be kind to yourself and set realistic expectations for your visit.
About the author: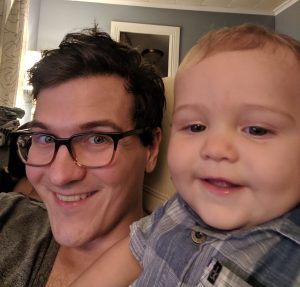 David has been a Jersey City resident for seven years. He is the primary caretaker of his 5-year-old neurodivergent son. While pursuing acting when he can, his primary focus is providing care and support for his child. He is raising his child with his wonderful wife.
Created August 10, 2023