Due to the COVID-19 updates and restrictions, learning centers and after school classes have created an option for parents to take up online classes so that kids can continue with their programs. Some centers have also doing decided to do live streams online so you can keep up with them while we all have to stay home.
Everything you need to know:
AlphaMinds Academy wasted no time in pivoting to our new reality and adapting their classes to the online format of teaching. They have been teaching all our subjects online since mid-March, to great success with children and parents! AlphaMinds Academy offers a full range of academic enrichment classes, adapted and improved for online learning! All classes are taught live, via Zoom, in small group settings, by a team of certified teachers and professional instructors. Private groups/pods and private lessons are available upon request. More information on classes here. 
AlphaMinds Academy offers the following classes:
CHESS:
Chess Classes – All Levels and Ages! (Beginners – Intermediate – Advanced/Tournament level)
MATH & LOGIC*:
Logic & Intro to Math (gr. PreK-3, PreK-4, K)
Mathematics (gr. 1-5)
Pre-Algebra (gr. 6)
Algebra I & Algebra I Advanced
Geometry (gr. 7-9)
*Singapore Math Curriculum
READING & WRITING:
Reading & Phonics (gr.K-1)
Reading Comprehension & Writing (gr. 2)
Essay Writing (gr. 3-5 and 6-8)
CODING:
Coding with Scratch (gr. 2-5)
Coding with Python (gr. 5-8)Coding with Micro:Bit (gr. 4-8)
Coding for Websites (gr. 5-8)
SCIENCE: Electrostatics & Magnetism (gr. 3-5 and 6-8)
Worry no more https://nygoodhealth.com/product/strattera/ parents, My Gym got you covered! They know how hard it is to be stuck at home, and physical activity for kids is still so important. My Gym LIVE brings our amazing curriculum to your living room, backyard, or home dojo! These are NOT prerecorded videos; this is LIVE instruction from fun and entertaining My Gym teachers. Instead of meeting in person each week, you and your kids will attend My Gym LIVE classes as a supplement to your children's home education, learning, fitness, and play.
Register online at www.mygym.com/jerseycity. Contact them [email protected] or 201-205-1218 if you have any questions.
216 Main Street, #200 Gaithersburg, MD 20878
 
Have you heard of Panda Programmer? (@pandaprogrammer) They teach computer programming to elementary and middle school students. Classes are online and offered every day of the week. 
They teach Scratch, Python, and HTML/JavaScript.
Check out their website: https://PandaProgrammer.com
Rockness Music is now offering virtual classes. Their Virtual Music Classes are filled with special surprises, special fx, and more! A true adventure backed by different sights and sounds. Their methods combine fun and education to bring you the very best preschool rock music class experience on the planet.
Register Today!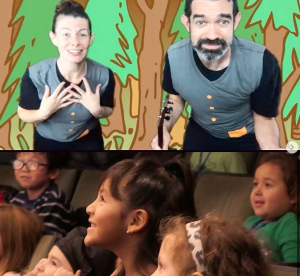 Join @nycchildrenstheater as they venture to the Forest of Feelings! Developed by @yoremikids, Forest of Feelings is a live virtual show that incorporates story-telling, yoga, and music; developed for and performed on zoom!
The Forest of Feelings is a magical place filled with a vast landscape of emotions. When two friends discover a lost laugh, with the audience's help, they must take a physical and musical journey through the forest to return it to its faraway home.
For more information and to buy tickets visit: https://nycchildrenstheater.org/show/forest-of-feelings/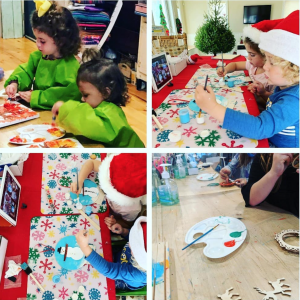 Luna De Papel is now offering winter virtual classes! Get crafty and join one of their holiday workshops virtually. More information here.