Top 10 Netflix Shows for Kids
The world has quickly changed all around us in a matter of days. The reality of at-home learning and having to entertain our children for long periods of home while social distancing is upon us.  We wanted to make a list of some of the best educational and entertaining shows for children available on Netflix right now. There are a ton of shows but we wanted to create a quick top 10 list for you! 
1. The Magic School Bus
How many of us remember reading these books and watching the cartoon series when we were younger? We LOVED digging through the books and digesting the abundance of information on scientific topics. Not only do the characters and visuals make this show entertaining, but it's also highly educational as well. I used this often in my own classroom when dealing with more complicated concepts. It's a "must use" for homeschooling. 
2. The Who Was Show
I had been using the "Who Was" biography series as a part of my literacy curriculum in my classroom for years. When one of my students told me there was actually a series dedicated to this on Netflix I was elated. I highly recommend this series. Learning about historical figures can sometimes be boring for many kids. This Netflix show is great at homeschooling tool.
3. Brainchild
This show which can target an older elementary population comes to us from the same producers of National Geographic's Brain Games. This show covers a wide range of topics in an informative and accessible way that my students really love. 
4. The Cat in the Hat Knows A Lot About That
Straight from the pages of our beloved Dr. Seuss' books, this literacy enriched show will bring smiles as well as other educational benefits. I could write a whole blog post on the benefits of books, rhyming, repetitive phrases in terms of literacy. This show is riddled with great literacy and science benefits for its viewers. 
5. Carmen San Diego
"Where in the world is Carmen San Diego?" Did you hear the theme song in your head as I did? This is another great childhood throwback that's reemerged on the kid scene. This show is one of those great shows that looks and feels entertaining with non-stop action but has a great number of educational aspects thrown in as well. 
6. Our Planet
Having taught for 13 years, I can tell you that kids love nature and animal documentaries. While we are stuck inside, let's bring the outside in! This show is incredibly engaging, informative, and broadens children's awareness of the world around them.
7. Nailed It!
This is a hysterical series that I have enjoyed myself. It wasn't until I overheard my students talking about it as well that I realized how obsessed with it they were. Nailed It is a perfect show to enjoy together as a family that will make you laugh and escape from the stress of the day. 
8. Llama Llama
This carefree, feel-good television show is based on one of my favorite book series for young learners. An innocent show filled with fun, friends, and family is simple, but sweet and will definitely bring some smiles to those little faces. 
9. Care Bears
I picked this not for its amazing educational value or non-stop action…but for it's messaging. Being caring and kind is always something we want our children to hear. On top of what is going on at this very moment, I've seen a decrease in simple respect and kindness towards others in today's youth. I love this show for it's all-important, never to be forgotten theme. 
10. LEGO Ninjago
Despite being action and adventure-filled, there is another reason I added this show to our list. Many parents and caregivers are going to be scrambling to fill long days at home with a good balance of learning and fun. One of the strategies teachers use in the classroom is building a variety of activities around a central theme. Why not use this show as a starting point for creative LEGO play in stem and engineering?
We all are taking these recent changes in our life day by day. JCFamilies is here to help you navigate this new way of life. We are all in this together and plan to share some helpful tips and things to do while you are at home with your child.
About the Author: Jennifer Belcher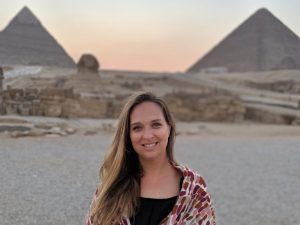 Jennifer Belcher has been an educator for over 12 years.  She has experience in public, private, and International schools.  Jennifer has served as an elementary, middle and collegiate level teacher.  She has lived in Jersey City for over 3 years.  Currently, she is a private tutor, freelance writer, and social media manager.