Thanksgiving Recipes Jersey City
Thanksgiving can be a high-pressure holiday. There are so many things to consider. The turkey needs to be perfect. Which wine goes best with each food? There are so many side dishes to consider. And don't even get me started on desserts. And what about the kids?! Here are some ideas to save you time and help you ease into the Thanksgiving Day groove. Also, if you don't like cooking, go to one of the local restaurants with their Thanksgiving Menus!
Side dishes: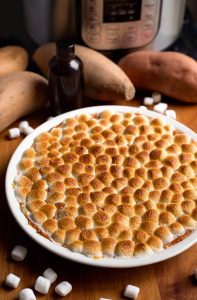 This easy Candied Yams recipe is a crowd-pleaser, especially with the kids! My mom has been making this dish for as long as I can remember, and it is a staple of our Thanksgiving meal. Of course, you can spice it up and add some ginger and a can of chunked pineapple. This one is easy and yummy, trust me.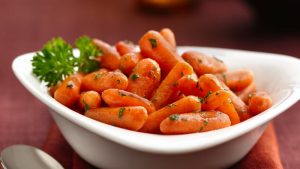 Carrots are a must on Thanksgiving, but you don't have to overthink them. Try this super-simple Glazed Baby Carrots recipe. Yes, it's only four ingredients, and it's excellent! You can add spices or even maple syrup to make these your own.
Remember, Thanksgiving Day prep is a marathon, not a sprint. Do yourself a favor, and try one of these great does ahead recipe ideas. Mashed potatoes are one of the essential side dishes on the T-Day table. Trust me… I'm the last person to take a risk with these babies. Last year I made this recipe for Sour Cream Mashed Potatoes. The best part? You can make them ahead of time. I was initially hesitant because I've witnessed (and am responsible for) a few mashed potato disasters. But this worked! The potatoes can be made up to five hours in advance. You cover and chill them. When it's time – reheat them gently and add milk to loosen them, as needed (we used half-and-half). They turned out fabulous!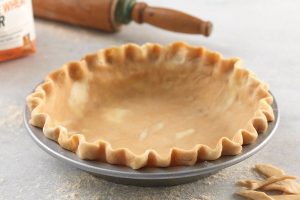 One of the things you can always do ahead is pie crusts. They work out better when very cold. This is my go-to recipe from The Smitten Kitchen for Foolproof Pie Dough. You may refrigerate your dough for up to two days or freeze it for longer. This means you can make pie crusts a week or two before Thanksgiving! It is such a time-saver.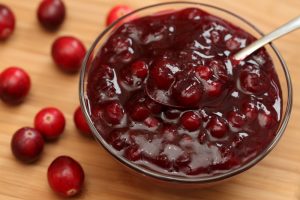 This Cranberry Sauce recipe is fast and can be done ahead of time. This recipe is from The New York Times and can be made in only 10 minutes! Plus, it's even better if you make it a few days ahead of time and let it set up in the fridge.
Another do-ahead tip: make all your pies the day before. Most pies can sit out overnight in a cool room or be refrigerated. Just remember to bring them to room temperature before serving.
Kid-Friendly Recipes: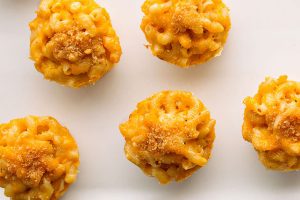 These Three-Cheese Mini Macs are both fun and adorable for little ones. Put the mac-and-cheese into a mini-muffin pan for perfectly sized portions!
Kids are crazy for cupcakes. Try these Frosted Pumpkin Cupcakes, and even let the kids help you make them. They are adorable and even have a pretzel rod for a stem.
If you are particularly ambitious, here are "23 Adorable Thanksgiving Desserts Kids Will Love". Some of them are truly adorable.
Easy Dessert Recipes:
Martha Stewart's Chocolate Pecan Pie is delicious and easy to throw together. It bakes for about an hour, but the prep time is a breeze!
Cheesecake sounds intimidating, but this Pumpkin Cheesecake recipe is straightforward. From Real Simple (not surprisingly), this is an essential and easy-to-follow recipe. It's just about foolproof.

Any fruit pie can become manageable. First, buy a good crust. Trader Joe's and Fresh Direct sell delicious frozen pie crusts – so you don't have to make your own! Then, check out this article on "How to Make Easy Fruit Filling for Pie" and make your own delicious and easy concoction for the dessert table.