Ward E Candidates for 2017 Jersey City
James Solomon
James Solomon believes in public service. Serving as an aide to the Mayor of Boston, he utilized technology to solve persistent problems like potholes and snow removal. James also designed a performance management system for three city departments for then Newark Mayor Cory Booker. James earned his Master in Public Policy from Harvard University's Kennedy School of Government and his BA from Pomona College. He is currently a professor at New Jersey City University & Hudson County Community College.
James met the love of life, Gabrielle Ramos, at graduate school, bonding over a shared commitment to make the world a better place. They married in August 2015. Two months later James was diagnosed with Hodgkin's Lymphoma. After surgery, radiation, and chemotherapy, James is blessed to be completely healthy.
James fights for progressive values. From knocking on doors on behalf of Barack Obama in rural Missouri to organizing the efforts to elect Hillary Clinton in Jersey City to leading in the Evict Trump/Kushner movement, James believes in backing up his values with hard work.
James is progressive and independent. He'll fight for safe streets, honest government, and responsible development. And he'll always put our community first because of this promise: his campaign won't accept a cent in donations from Jersey City real estate developers. James is Ward E Candidates for 2017 Jersey City.
Nicholas J. Grillo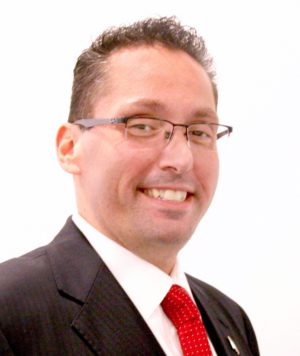 Ward E Candidates for 2017 Jersey City, Nicholas J. Grillo was born on May 1, 1981, in Jersey City. He graduated from Holy Rosary School, Jersey City, and was raised in a close-knit Italian-American community, centered around Holy Rosary Church,  Hamilton Park and the Village Sections of downtown.  It was at Holy Rosary and in "downtown" where Nick, at a young age, began his community involvement.
In 1995, he went on to Queen of Peace High School, North Arlington. (A National Blue Ribbon School of Excellence). By the age of 17, Nick accepted his first position as a Parish Music Director/Organist for St. Joseph's Church, East Orange. This was the beginning of many years in Liturgical Music and active participation in the Church, both in music and in fundraising.
In 1999, at the age of 18, he was named Chairperson of Holy Rosary Church's Annual Italian Street Festival, today is known as La Festa Italiana – Jersey City, a title he still holds today sharing, it with two others. During his 15 years with the festival, it has grown into one of New Jersey's premiere Italian-American Street Festivals, drawing thousands of visitors each day to this 5-day "feast" of great food, entertainment and summer fun. It is by far, Jersey City's most anticipated summer event.  In the same year, Nick took the next steps in his education, entering Caldwell College to obtain his BA in Music & Liturgical Studies graduating in 2005. He has worked as organist and music director for various catholic churches and is currently the organist and music director of Holy Rosary Church, Jersey City.  He has also been involved in numerous fundraising campaigns.
Having developed a great love for serving others through his music ministry and through his work with La Festa Italiana, Nick, even early in his career, sought out additional ways to share his talents. Immediately after he graduated from Caldwell College, Nick decided to consider a future as a Licensed Funeral Director. He entered the renowned American Academy McAllister Institute of Funeral Service, in New York City and graduated in August of 2007.
In 2005, he began an internship with the Introcaso- Angelo Funeral Home in Jersey City. Working there gave Nick the opportunity to serve his downtown community and the people of Jersey City in their time of need. He made most of the Funeral Arrangements with families under several different financial & family circumstances. His compassion and understanding were unmatched, and the families he served will never forget it.  He has assisted thousands of Jersey City families in his 10 years as a funeral director downtown.  In 2011 he was honored by the Jersey City Puerto Rican Heritage and Festival Committee, as an honorary "Puerto Rican for the Day" in the 51st Annual Parade, for his support and contributions to their cultural events and because of the care and compassion he showed to the many families of Puerto Rican decent at the Funeral Home.
In October of 2014, he received a special recognition award for his dedicated service to Catholic families of the Archdiocese of Newark in their time of need.  In March of 2015, he completed the acquisition of the Levandoski Funeral Home of Bloomfield, NJ. Now, Levandoski-Grillo Funeral Home & Cremation Service, Nick hopes to bring his years of professional service to the people of Bloomfield/Essex County.  Nick has also partnered with the Riotto Funeral Home & Cremation Company of Jersey City, so that the many families Nick has served over the years in Jersey City, can still call upon him locally, in Hudson County.  In June of 2016, Nick in partnership with a friend founded the Zuasola-Grillo Filipino Funeral Service, a fully operational funeral home catering to the cultural needs of the Filipino Communities of New Jersey. It is the First Filipino Funeral Home established in New Jersey.
He is currently associated with the following organizations:
Co-Chairman of La Festa Italiana – Jersey City, Inc. (www.LaFestaItalianaJC.com)
President & Founding Member of the Jersey City Columbus Day Parade Committee
Past President of UNICO – Jersey City Chapter
Past President of the Hudson County Funeral Directors Association (current Trustee)
Member of the Dante Alighieri Society, Jersey City
Member of UNICO – Bloomfield Chapter
Civic Advisor for the Archdiocese of Newark – Blue Mass for Law Enforcement
Member of the National Italian American Foundation
Member of Casa Colombo, Jersey City
Member of the Maria SS. Dell'Assunta Society of Holy Rosary Church
Member of the Essex, Union, West Hudson Funeral Directors Association
Chairman of the Associate Member Division of the Italian American Police Society of New Jersey
Member of the National Funeral Directors Association
Member of the New Jersey State Funeral Directors Association
Platform Points:
~Enhancing & Increasing Open Green Space
~Providing real parking solutions & impoving traffic flow
~Increasing Pedestrian Safety
~Demanding smarter development
~Strengthening Neighborhood Associations
~Reducing Abatements
~Fighting for better Education
~Encouraging Affordable & Senior Housing
~Create a neighborhood where families WANT to raise their children.
~Being readily available to constituents
Jake Hudnut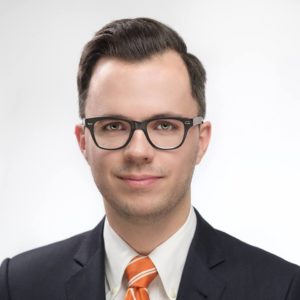 Jake Hudnut is a fighter. Standing up to the system and advocating for others is what he's all about. He recently served as a Jersey City Public Defender while managing his own successful criminal defense law firm right here in Jersey City for six years, advocating for the accused and protecting their constitutional rights. He is now an attorney at Spar & Bernstein, P.C., a law firm dedicated to fighting on behalf of immigrants and non-citizens.
Jake loves Jersey City with all his heart. He moved here in 2005 and has worked alongside his neighbors and city leaders while campaign managing two successful and reform-minded candidate slates for Jersey City Board of Education elections in 2012 and in 2013.
Jake graduated from Montclair State University and Seton Hall University School of Law. He lives on Grove Street with his boyfriend, Tyler, an events manager for a non-profit serving LGBTQ homeless youth.
Madeleine Giansanti Cag
Madeleine Giansanti Cag is a New Jersey native and first generation American born to immigrants from Italy. Together with her husband, a Turkish immigrant, they have been raising a culturally diverse and dual language family in Jersey City since 2005. Madeleine will work tirelessly to preserve the diversity and tolerance of Jersey City, a very special and beloved attribute of this city.
Madeleine has a BFA in painting, a Masters degree from Rutgers' Division of Global Affairs and a Law degree from Rutgers too. She spent most of her career in private practice, but has always spent time working in the public interest. She is one of the founding members and led the development efforts for a global research database of women's rights laws (IMPOWR.org). She has led advocacy efforts to combat legislative initiatives in various states that prohibited the consideration of foreign law in state courts, but which were widely viewed as veiled attempts of racist intimidation and isolation against minority populations. Here in Jersey City, she is on the board of Nimbus Dance Works, an arts organization that is active throughout the Jersey City community. She has helped the organization overcome ongoing struggles with exponentially rising rents and the difficulties of finding affordable space in Jersey City.
Madeleine also has a passion for small business and innovation. Since 2011, she has been involved in local technology-based businesses and she is a mentor and investor in businesses led by women and non-binary femme social entrepreneurs.
As the City Councilperson for Ward E, Madeleine will work tirelessly for Jersey City by giving opportunities to local businesses and organizations, funding the arts and quality of life enhancements, encouraging the community to be more involved in innovation efforts, and holding the government accountable to the needs, wants, and concerns of Ward E.
For more information about my specific positions, please visit facebook.com/Cag4CityCouncil
Rebecca Symes
The moments outside of her professional career and public service are what define Rebecca Symes. Raising a family of five forced her mother to delay her own dreams of higher education. Her mother's dedication to family obligations instilled in Rebecca a yearning for knowledge as well as an understanding of personal sacrifice.
Seeing her mother's successful runs for school board and city council in her hometown of Plymouth, Massachusetts, Rebecca saw that positive things happen when regular people- motivated by the idea that government should improve people's lives-actively participate in our democracy.
The career-long work of Rebecca's stepfather in the public sector as a city planner also influenced her commitment to public and government service. Seeing her stepfather's commitment to the public and its residents have instilled an endless passion for aiding the community. Always willing to talk through an issue with a concerned resident, Rebecca will bring her generosity of spirit and concern for her constituents to her work as a full-time city councilperson.
Studying English and Politics during college, Rebecca made her way to Washington DC as an intern for US Senator Ted Kennedy. After college, she enrolled in law school looking to obtain a policy position on Capitol Hill upon graduation. During law school, Rebecca took her concern for the well-being of others to the courtroom, representing domestic violence survivors as a student attorney. Always looking to unify those around her and fight for the rights of others, she started an LGBT Straight Alliance Group on her law school campus.
Wanting to serve the public, Rebecca shifted her focus from policy to direct advocacy, working with vulnerable communities that often lack representation in high-minded policy discussions and are denied equal access to the justice system. After graduating law school, Rebecca started working for a nonprofit that provides free legal representation to low-income residents in Hell's Kitchen with the goal of fighting to save affordable housing.
Combining her love of direct advocacy and her interest in government and policy, Rebecca joined forces with US Senator Kirsten Gillibrand as the Director of Constituent Affairs. Her work with Senator Gillibrand allowed her to manage the statewide effort of helping municipalities, small businesses, nonprofits, and families obtain access to federal benefits and services.
Before setting her sights on being a full-time councilperson, Rebecca worked as General Counsel for a private real estate company. As the first lawyer on staff, she built and led a community-oriented legal department. Her experiences as General Counsel allowed her to gain valuable insight on how private sector companies can work hand-in-hand with local governments and communities. Rebecca will bring the same principles to her role as a full-time councilperson and prides herself on doing so.