The Waldo School, World of ABC in Jersey City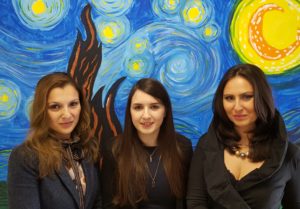 An Interview with Founders, Daniela Sarbu & Dorota Mani And Curriculum Director, Courtney Bode
Located in the heart of the Waldo section of the Jersey City Waterfront, World of ABC, The Waldo School sets the standard for leading private education.
What inspired you to open The Waldo School, World of ABC:
Our inspiration were our children. We are two mommies who were looking for schools for both of our children. There were not many then as there are right now. We were looking for something different than what we had in the area. A school that was academically advanced but with a well rounded curriculum, with inspirational facilities that were green, sustainable and eco friendly too. We wanted chess, music, etiquette; multiple things that we could not find in the schools that were currently in the area.
We opened our doors in 2010. We found a space that was completely raw and we helped design it. We were almost at 80% capacity in our first year only. Most families enrolled here are from close neighborhoods in downtown Jersey City.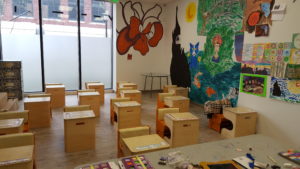 What kind of curriculum do you follow & how is it different from other schools in the area:
We use the International Baccalaureate program. It is a primary years program for kids from Pre-K to Highschool. The idea here is to promote inquiry based approach to teaching where kids are encouraged to ask questions and we use these learnings to develop a lot of our lesson plans and activities.
It's a very student centric approach driven by the children's' interest. They are really invested in what they're learning. Simultaneously we are also a little more academic than other schools. While following their interests we are also making sure we deliver targeted mathematics, language and arts, science instruction so the kids are not only learning what they are expected to know but a little more too. We also have smaller classes with lower ratios so students get the individual instruction that they need.
It's important to add here that our children are a year ahead with their current programs, but because we make our approach fun, exciting and innovative, they s don't even know that they are learning so much!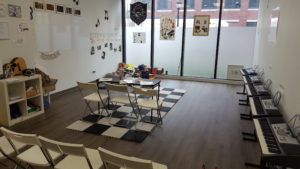 What extracurricular activities do you offer:
In addition to academics we believe that a child needs to be well rounded socially, emotionally and physically and because of that we offer a range of extracurricular activities that are included in our tuition. Music, swimming (with a salt water system), basketball, soccer, Spanish, art, robotics, chess are all programs that are part of our curriculum from 8.30am – 3.30pm. For extra coaching in these areas, we offer private lessons too.
Students enjoy an indoor pool and gymnasium for physical education or indoor recess.
We are in the process of opening our outdoor space in June with chess tables, hoops, picnic tables etc.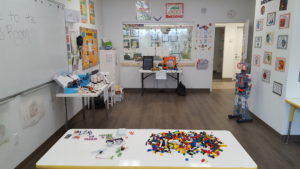 What is the student/teacher ratio in your school:
Our program runs from Infant – 3rd grade and every year we plan to open a new classroom as our kids are growing with us. In general, each classroom has about 12 students. Our ratios are as follows:
1:3 in Infants and Toddlers
1:6 in Pre-K
1:12 in KG & Up

Do you have early drop off and after care options available:
Our school day runs from 7.30am -6.00pm.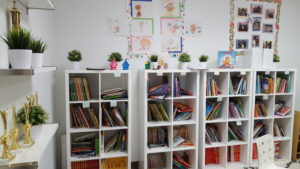 Do you provide an option for catered lunch:
We ask parents to send lunch for their kids with instructions as needed. However for parents who would like to order lunch through us, we do work with a chef who delivers meals for kids daily to our facilities. This is not included in the tuition
We do however, offer a snack at 10.00am and 3.30pm for all kids. We take into consideration all dietary restrictions.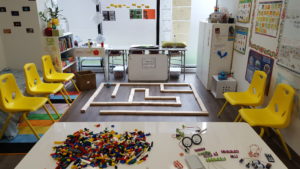 Do you offer summer camp programs:
We have two summer camp programs. One program for preschoolers and second one for kindergartners and up.
Our Pre-K program is fun. A great introduction to school for kids who are new. We include academics but with summer there is a lot of outdoor time, sports and different theme based activities that we plan our days around. Interested parents can see detail on our website www.worldofabc.com.
The Elementary summer program is based on STEM so includes robotics, programing, engineering, math and science in addition to sports as well.
We open summer camp to not just the enrolled children but all kids of jersey city and beyond. Summer camp is also a good introduction for new students that are starting in September. They get acquainted with the premises and the teachers which makes for a very smooth transition for them.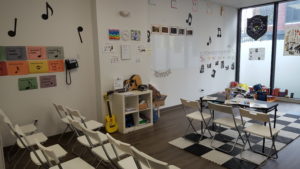 What makes you different from other schools in the area:
This school is being run by two mommies. We are not a business. We are a facility that is a home away from home for our children.They are all happy and excited. Yes, we are challenging them academically in addition to a wide range of extracurriculars but they are also learning self confidence and getting a well rounded experience.
We are also blessed with really good teachers and not to mention exceptional students! It's important to have all the right degrees but we also choose good teachers based on their interaction with kids in the classroom.
What would you like to say to our families:
Come and see us. Our doors are always open! We make sure all our children are safe and getting the well rounded experience they need. We do everything in our power to nurture successful individuals with a strong foundation.
It is also important to note that we have a very experienced nurse on our staff at all times too.
We conduct tours for all parents on Mondays and Thursdays from 4pm-5pm. We prefer more intimate tours with fewer families on a given day so that we are able to give them more time to ask questions and listen to their concerns.
Our admissions process is also on a rolling basis. We accept applications all year around and revert to families within 3 business days on availability and next steps. We believe in open communication and transparency!
Related Blogs: Hamilton Park Montessori School, Hudson Montessori School, Apple Montessori School, The OLC School, List of other schools