Hudson Montessori School, Jersey City
As Unique as Ever
You can learn much from a school name, particularly Hudson Montessori School. "Hudson," tells you that the school is in Hudson County, namely Jersey City, and even, more prominently, next to the Hudson River. The school considers the Hudson River as an additional classroom for its students in first through eighth grades for learning science, math, creative exploration, and an outside-of-the-textbook experience.
"Montessori" represents the school as a Montessori campus and a member of the American Montessori Society. Montessori teachers are specialized to guide students in multi-aged classrooms to learn at their pace. For accelerated learners, teachers challenge students with new and different possibilities for learning at their level. By virtue of the mixed-age classroom, most of the class tends to learn faster by inherently wanting to know what their older peers are mastering. 
Regarding "School," it seems self-explanatory, but it's not simply a school going up to Middle School. It begins at an early age—before school age. Montessori teachers guide students starting at age 2, preparing them for the multi-aged primary classroom, a combined pre-K 3 and pre-K 4, and a Kindergarten classroom.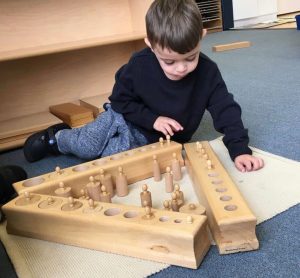 After Kindergarten graduation, students advance into Lower Elementary for first, second, and third grade, where they strengthen and hone their early elementary skills. Next, students move on to Upper Elementary for fourth and fifth grade, which is their preparation for the rigors of Middle School, which are the final years at Hudson Montessori School for sixth, seventh, and eighth grades.
The focus of the Hudson Montessori curriculum is not memorization–it's understanding. The beauty of a Montessori program is students are motivated from the earliest ages to ask probing questions and make connections in all aspects of their learning. With this room to explore, students grow in confidence and enthusiasm.
Unique Qualities That Amplify Hudson Montessori School
The World as a Classroom
Immersion is a very fast teacher. As part of its efforts to prepare Hudson Montessori School students for the real world, the classroom expands past its four walls. The children learn by experiencing the world. 
Teachers take the students on regular trips to the Hudson River to learn how to collect data and contribute their findings to meaningful research conducted by institutions like Columbia University. It's also a short walk to Liberty State Park, where students go birding, study the estuary, or learn about the park's ecosystem and other park wildlife. 
The Lower Elementary teachers also take advantage of how close the Statue of Liberty is, hosting a field trip each year to Ellis Island to review the immigration story and its correlation to the children's social studies. 
For the Upper Elementary and Middle School grades—from 4th grade and up—they take further and longer trips. The school takes full advantage of Manhattan, being only two miles away.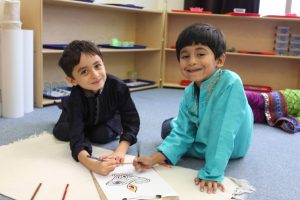 The older students participate in the Montessori Model United Nations every year for three days. They take ferries to Governors Island to join the Billion Oyster Project for reinvigorating oyster growth in New York Harbor. Or, they go to Camp Speers in the Poconos for half the week, enjoying the outdoors, strengthening relationships, and working as a team. Teachers also plan visits to local museums, businesses, and Jersey City's City Hall. These outings are fun excursions, but so much learning is going on and seamlessly woven into the curriculum. 
Even the youngest children have an expanded outdoor classroom. Sure, the youngest children make daily visits to the playground. Still, beyond that, they take observational walks around the neighborhood, make artful chalk drawings on the sidewalk, observe snow falling on the ground, and then play in it. 
Young students love when an educational petting zoo or animal rescue facility brings their animals to school. They learn about those animals by observing, listening, and touching their captivating furry, feathered, or scaly friends. The children have so much fun climbing into a fire truck when the Jersey City Fire Department visits for Fire Safety Month.
Theme-Based Learning
At Hudson Montessori School, the school believes learning is more meaningful when connected to real life. At the beginning of each year, the entire school embarks on a year-long study based on an annual theme; this year, the focus is on historic trade routes across the globe. 
Children as little as age 2 and up to Middle School learn a facet (or many parts of that theme, depending on their learning level). The annual theme then becomes integrated into the children's curriculum throughout the year. At the end of the school year, the year-long study is showcased with the annual Social Studies Fair, featuring a museum-quality, 14-classroom exhibition. Next, students aged 3 and up sing, dance, and act out their theme-based academic exploits at the Year End Celebration at a packed house of 800-seats at the Margaret Williams Theatre at New Jersey City University.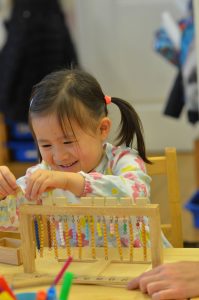 At Hudson Montessori School, theme-based learning excites the learning process. A student who learns during an "experience" will retain and reflect upon their learnings, remembering it fondly many years later than if it was only taught from a book or presented as a lecture.
This year's trade route theme is full of learning possibilities for all Hudson Montessori School students. The school is humbled by how much the students produce by the end of the year, and the school invites all Jersey City residents to visit its "Museum of Wonders." It's a spectacle to behold all the facets that inspired the children to learn history, social studies, economics, government affairs, and so much more through the lens of trade routes. 
It's incredible to see preschoolers explain bartering or supply and demand to adults. Meanwhile, older students make the connection that trade has shaped civilizations, from the earliest currencies to today on Wall Street and beyond. 
Nationally-Recognized STEAM Program
In 2019, Hudson Montessori School became the first STEM-certified elementary school in New Jersey by the National Institute for STEM Education. To achieve this accreditation, the school met rigorous criteria that demonstrated Science, Technology, Engineering, and Mathematics were deep-set into the school's curriculum. The teachers were duly certified by the national institute as STEM teachers.
However, Hudson Montessori School doesn't stop at "STEM." It is a STEAM school; the added "A" is for the arts. "STEAM" learning is more well-rounded, energizing both sides of the brain—creative and analytical. Creativity is essential for artistic expression, problem-solving, prototyping, and public presentation skills. 
STEAM learning is another way the students engage in activities where they become "makers" and can see and feel the connections they are making in the community, at the Hudson River, and on a global stage. Hudson Montessori School is preparing its students to be innovators and critical thinkers as the world advances into the 21st century.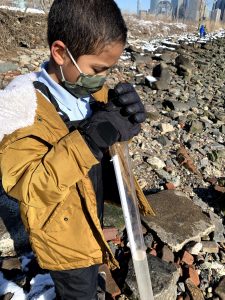 A Unique Montessori Approach
Hudson Montessori School is unique because the school finds ways to enrich and enhance student experiences and knowledge while also delivering on the Montessori philosophy.
Why are so many people introducing their children to the world using the Montessori approach? When you combine a rich academic curriculum that supports each student's independence, nurtures their individuality, and encourages social-emotional learning—it's a winning combination fostering the love for learning in every child.
Montessori creates a foundation for learning that comes naturally, even into adulthood. Students push themselves to learn, not because they have to. Knowledge is inspiring and powerful and leads children to keep learning more.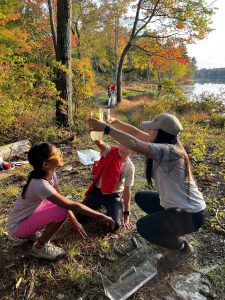 Students Achieve Because They Want To
A school's crowning achievement will always be its students. What makes Hudson Montessori School unique is how their children learn to be respectful, socially and ecologically responsible, engaged, and constantly striving to ask big questions and become part of the solution.
Hudson Montessori School has children with many personalities, motivators, and abilities. The school encourages its children to try everything. Some children like competitions or have a passion for a subject, while others prefer experiencing the subject matter differently. 
 Hudson Montessori School makes academic competition opportunities available. For those who like competing, their young scholars have gone on to win prizes in all categories and all different age levels in the following contests:
Computer Mathematics League

Math Olympiad

Hudson County STEM Showcase

Math League

Hudson River Data Jam

Scripps Spelling Bee

World Fish Migration Day Fish Flag Contest

Billion Oyster Project Symposium

Panasonic Eco Diary 

Future City Panasonic 

Genes in Space

And more…
Hudson Montessori School teachers encourage students to discover infinite possibilities, foster their love for learning, and nurture their individuality. These guidance techniques inspire teamwork, leadership, and self-confidence.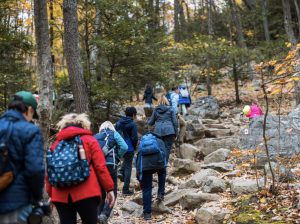 The school is a non-sectarian learning institution that welcomes students from all cultures, gaining richness from its multicultural microcosm of students, families, teachers, and staff. 
Visit the school to immerse yourself in what Hudson Montessori students experience daily. The school can guarantee that their student's enthusiasm will inspire you. The school invites all families to experience the school through its open houses throughout the fall and winter leading up to the coming school year. Also, join the school in May for its annual "Museum of Wonders" Social Studies Fair.
Visit their website https://www.hudsonmontessori.net/ for more details