Top Vintage & Thrift Stores in & Around Jersey City
Without a doubt, Jersey City is a great place to live. There are plenty of things to do, people to meet, and places to shop. Unfortunately, there aren't too many thrift stores in the city. The good news is that they're constantly opening up more and more! So here's a list of the best vintage and thrift stores in Jersey City to explore.
Another Man's Treasure/AMT Vintage
AMT Vintage is a local shop that offers a ton of vintage finds. If you have someone who loves finding beautiful vintage pieces, definitely check them out. They have an excellent selection for men and women from clothes, shoes, jewelry, bags, etc.
ZeroKid NJ Vintage
Located in the heart of downtown Jersey City, ZeroKid's is a vintage store, workspace, chop shop and sometimes venue. You can check out their variety of men's and women's vintage clothing, shoes and accessories.
Mint Market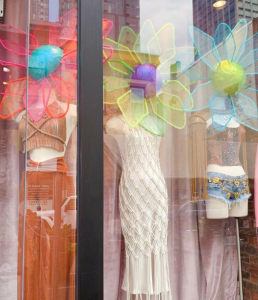 Mint Market is a fashion boutique specializing in fashion-forward vintage-inspired contemporary clothing and vintage clothing selected for its wearability today. They also have a vast selection of accessories to pair with the new looks that you buy from them. Their Hoboken store is open 11-7 Tuesday to Sunday, and the Jersey City store is open 12-8 Monday to Sunday.
Revival Vintage Boutique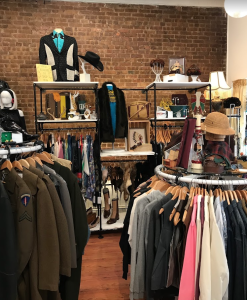 In 2008, what began as a humble tent at the Fort Greene Brooklyn Flea, grew into a small shop Hoboken, New Jersey. Located in a 1920's storefront, their showroom is nestled into a bustling neighborhood of "downtown Hoboken". Just a few blocks off of Washington Street & 1 block off of First Street.
Xtina's Variety and Vintage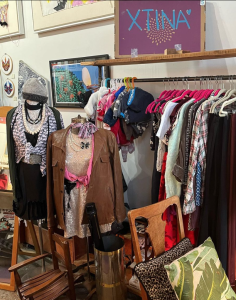 Xtina Pop Up's for secondhand finds & recycled clothing events. The shop is located inside the Deep Space Gallery in Jersey City.
The Foundry
The Foundry is one of the best thrift stores in Jersey City. We could also say it's a vintage shop in Hudson County specializing in mid-century and modern furniture and home decor. This is the best place to go if you want to decorate and prepare your home for winter. They have items from all over the world, including chandeliers from France and lamps from Spain.
The store has a fascinating history: it was once used as a foundry for iron castings during World War I! It was later converted into a church before becoming a thrift store in 2015. Nowadays, you can find anything from old telephones to record players at The Foundry – and everything is reasonably priced!
Lady Beret
Lady Beret is a new vintage shop that specializes in curated femme-forward pieces in a range of sizes and eras. Currently, you can shop their pieces via Instagram (website to launch in Spring 2023.) Shop their seasonal collections at Jersey City markets throughout the year!
Hopscotch Vintage
Hopscotch Vintage is located in Maplewood, NJ. This is a place you could go to get some inspiration for Halloween costumes and decorations. The store is open from 11 am to 7 pm on Mondays, Tuesdays, Thursdays, and Fridays, and it's closed on Wednesdays. Hopscotch Vintage has a wide variety of clothing options for men, women, and children. They also sell accessories such as jewelry, hats, scarves, and home decor items such as paintings, frames, and wall art prints.
If you decide to purchase something from Hopscotch Vintage after visiting the store, they will deliver your purchase directly to your residence. Usually within four days by UPS Ground shipping service (if possible) at no additional cost! The cost for this service depends on whether or not you have them shipped internationally (outside the United States). In general terms: if you live in New Jersey or New York City, then it costs $15 per shipment. If you live outside those areas, it will be more expensive due, mainly because there would be additional fees associated with customs clearance if applicable.
Annex Markets
Annex Markets is the place to go if you want vintage and thrift furniture. With a large selection of vintage and antique furniture, antiques, and collectibles, they have something for everyone's home. You can also find different items for arts and crafts here.
The Garage
If you're looking for a large selection of vintage and second-hand clothing, then The Garage is the place for you. They have a great selection of men's and women's clothing from all eras, including some unique pieces that are hard to find. You'll also find plenty of vinyl records and a lot of furniture!
Jersey City is a great place for shopaholics!
If you're looking to move to Jersey City, there are plenty of reasons to make it your home base. The city has a lot going for it: diverse neighborhoods, affordable living options, and lots of green spaces, but also some excellent vintage and thrift stores! 
Before buying new things in the city, sort out your belongings during the move. You should research your options and find a self-storage storage solution for all those excessive items. 
With all these fabulous vintage and thrift stores, it's no wonder Jersey City is such a popular place for people moving to the area. With so many unique shops selling everything from clothing to furniture, you'll never run out of things to do or places to explore in this historical city!
Author's bio:
Angie Sims used to work in the traveling industry for 6 years, and now she works in the relocation industry. For the last 3 years, she has been specializing in helping people with their domestic and international relocation. She is also a full-time mom and a part-time blog writer. From her own experiences, she writes about traveling and moving with children on her blog.
Updated: March 6, 2023