Where To Buy Halloween Costumes And Decorations
As the weather changes and fall rolls around, Halloween is also an event we all look forward to! With Halloween fast approaching it's time to plan your Halloween costume and decorations. Whether you are looking for a unique costume for the whole family or something easy and fun, there is an option out there for you! Therefore, we've rounded up a list of places to find Halloween costumes and decor in and around Jersey City.
195 Montgomery Street, Jersey City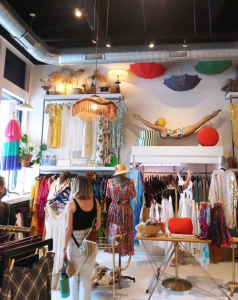 Established in 2006, Another Man's Treasure has been included in both USA today, and Elle.com's best places to shop vintage in America.  Another Man's Treasure's dedication to providing its customers with the best vintage clothing – seasonally appropriate and on-trend – at affordable prices is obvious in their selection. They are a perfect spot to check out for some unique finds that can be turned into the perfect costume. They have options for men and women!
339 Grove Street, Jersey City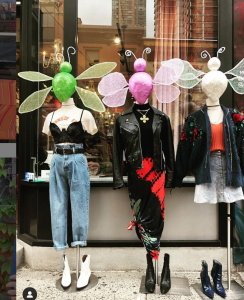 What we love about Mint Market is their unique pieces and all the vintage clothes they have in their store. These are perfect pieces that you can pick up and dress up with Halloween accessories.
733 State Highway 440 Jersey City, NJ 07304 Store# 406
Party City is stocked with a wide range of Halloween costumes as well as decorations. They have a huge variety of options for the whole family. Whether you want to get the most spooky costume or in case the little one wants to be a princess or spiderman, they have it all.
197 Montgomery St, Jersey City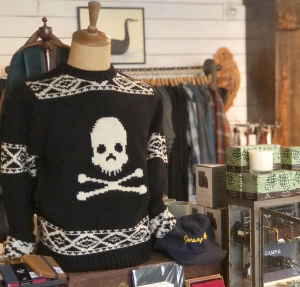 487 Palisade Ave lower level Jersey City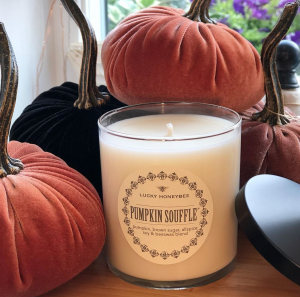 The Lucky Honeybee is located in Jersey City heights. They offer some amazing gits from candles, soaps, mugs, and other household items. They have a ton of Halloween decor items and candles that are perfect to celebrate the spooky season.
257 1st St, Hoboken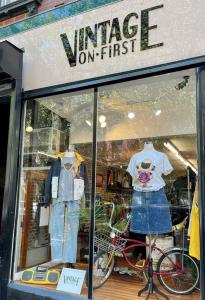 Vintage on First has a lot of options for everyone who is hunting for a unique costume for Halloween? They have a huge collection of clothes, shoes, jackets and lots more for men and women.
Multiple Locations Near Jersey City 
If you are looking for some affordable costumes and decor options, Walmart is a great option. You will find everything from kids and adults costumes, candles, garlands and more Halloween spooky items. You can shop in-store, order online, or pick up in-store too.
125 18th St, Jersey City
Five Below is another creation budget-friendly option for Halloween costumes and decor. Stock up on everything you need at an affordable price. Everything is $5 or less!
100 14th St, Jersey City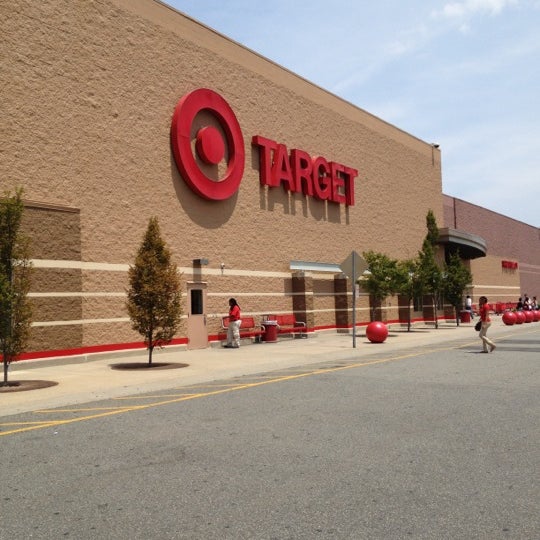 Target is a great place to shop both in-person and online, with so many options with great price points. They have a ton of options from spooky decor for the whole house inside and outside. They also have costumes for the whole family as well as lots of Halloween candy! With most orders, you can get two-day shipping or opt for in-store pickup.
793 Jersey Ave, Jersey City, NJ 07310

Fall is nothing without some pumpkins! Although this is not a pumpkin patch, they sure do have a large variety of pumpkins, in both look and size. They are delivered to the market fresh every day from local farms and are great for a hassle-free and easy way to bring your kids to pick out their Halloween pumpkins. You can also find a variety of fall decorations, like corn stalks, gourds, and multi-color corn! You cannot get any closer place to go pumpkin picking near Jersey City since this is actually in JC!
Updated October 20th, 2022