Things To Do This Fall With The Family Around Jersey City
As summer ends and fall rolls around, there are so many fun family activities in Jersey City to do together! You can find everything from apple picking, corn maze, pumpkin patches, family farms, and much more near Jersey City. Also, autumn brings a variety of fall-related events that you cannot miss! Therefore, we created this guide for all the things to do this fall with your family around Jersey City. 
Fall Activities
Go Apple Picking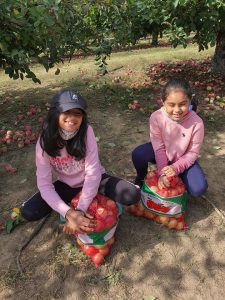 Autumn brings yummy fresh apples! The best part of all these apple orchard farms is that you can enjoy a lot more than apple picking. Additionally, one can check out the farm market, corn maze, hayrides, petting zoos, and more! Check out this list for apple picking near Jersey City.
See Fall Colors and Foliage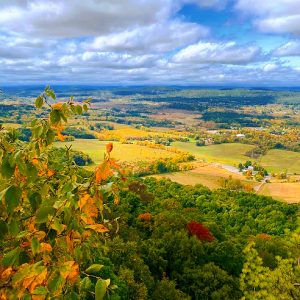 Who doesn't love to see the gorgeous leaves change color? Red, orange, yellow, and lush greens are everywhere it is one of the prettiest times of the year in New Jersey. Also, you can drive or hike near these beautiful areas and enjoy the change of the season. There are a ton of places to check our fall colors and foliage near Jersey City.
Go Hiking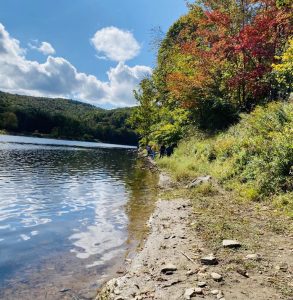 As the weather changes and so do the leaves for the fall, step out with the family and enjoy a beautiful hike on Columbus Day or the long weekend. Additionally, this is a great way to get some fresh air and exercise. To help you find the perfect trail, we've created a list of the 10 Best Hiking Trails for Families Near Jersey City.
Visit a Pumpkin Patch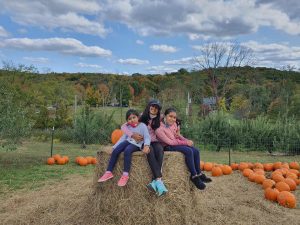 Visiting a pumpkin patch is essential during the fall. Here's our list of the Top # Pumpkin Patches Near Jersey City. Make sure to get tickets for the farm as soon as possible, since it can get busy. This is the most loved fall activities near Jersey City.
Drive-In Movie Theatres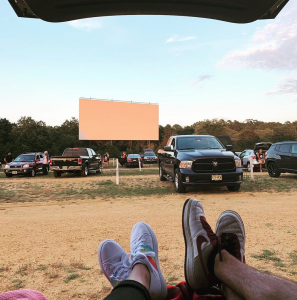 This is such a fun activity to do with the family and also a safe way to enjoy another activity to get you and the kids out of the house. As Halloween season comes around, they start showing a ton of Halloween movies which is perfect for this time of the year. Take a look at this list of the drive-in theatres near Jersey City.
Go Camping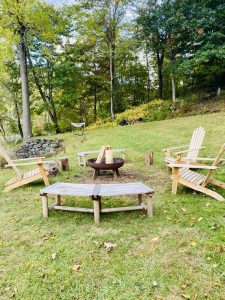 There are a lot of reasons to go camping. The most important one is to disconnect from the hustle and bustle of the city but also to get a break from your wired devices to enjoy nature. A perfect activity to enjoy with your family or friends for the long weekend or on Columbus Day, there are a ton of places to go camping near Jersey City. We have a full guide here. Enjoy your last days of good weather with these fall activities near Jersey City
Get Lost In A Corn Maze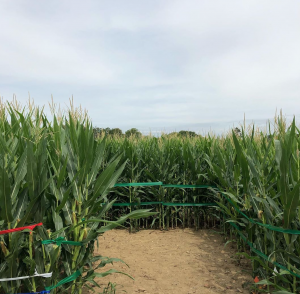 Did you really do fall right if you didn't step foot into a corn maze? The scenery also makes a great photo op! After your pumpkin and apple picking adventures, make sure to fit in one of the Best Corn Mazes to Visit This Fall Near Jersey City on your list!
Visit A Family Friendly Farm

There are also a ton of family-friendly farms that provide a variety of fun fall activities like pumpkin patches, corn mazes, hayrides, and more. We have a full guide of these farms here.
Check Out A Sunflower Farm

Sunflowers are the happiest flowers on Earth, and they are gorgeous, especially an entire field of them. Not only are they beautiful to look at and take home but you can also even get the most stunning photos and create memories. The good news is there are a few sunflower farms near Jersey City that you can visit this week with your family. Check this full guide out.
Get Some Baked Goodies From A Local Bakery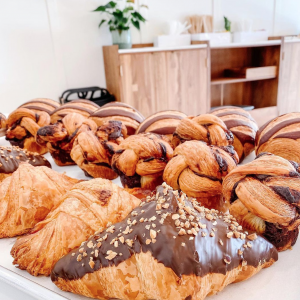 When it comes to fresh baked goods or the most scrumptious desserts, Jersey City bakeries do not disappoint! One great thing about a city as vibrant as Jersey City is that within each neighborhood, there's a great bakery filled with an array of bread and pastries. Therefore, we have created this list of the best 15 bakeries that you have to check out. Enjoy some delicacy with fall activities near Jersey City
Go Glamping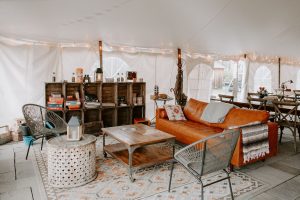 We have all heard of camping, but have you ever gone glamping? Glamping is the more luxurious way of camping! Why sleep on the ground when you can snuggle beneath a comfy blanket under the stars in a queen size bed? Glamping is the perfect getaway to enjoy the experience of camping but with a bit of added ease. Lucky for you, there are some great spots near Jersey City where you can go glamping. Check out the guide here. 
Updated October 15th, 2022