Indoor Places For Kids In and Around Hoboken
There are a ton of families in Hoboken who are always looking for fun indoor places. Whether it's a rainy or cold day or maybe you are just exploring your options, Hoboken has some great indoor activities that are perfect for family bonding. Therefore, we created this list to help you find indoor places for kids in Hoboken.
Feeling hungry after? We have guides on Hoboken cafes or Italian food or Indian food.
My Gym Children's Fitness Center Hoboken 
720 Monroe St E312, Hoboken, NJ 07030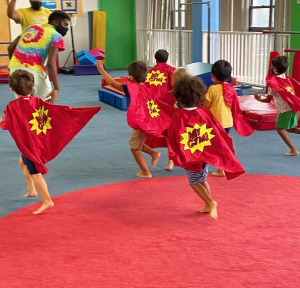 My Gym Children's Fitness Center was born out of a passion to teach children in a fun, physically engaging environment. Their goal is to create an environment where children feel loved and supported so their self-esteem and confidence can flourish. My Gym Children's Fitness Jersey City and Hoboken provide classes and activities for children starting as young as 6-weeks-old. Additionally, each class is specifically tailored to each age group and is grouped based on parent participation and independent classes.
Little Bee Learning Studio
163 4th Street, Hoboken, NJ 07030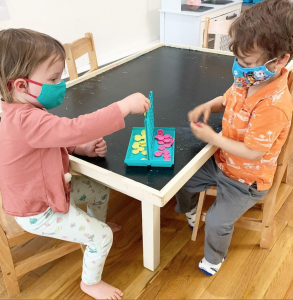 Little Bee Learning Studio is a space thoughtfully designed for the social, emotional, spiritual, and intellectual well-being of children and their caregivers. In their classroom-inspired studio, they offer a variety of classes to inspire creativity, happiness, and peacefulness within yourself and your child. Additionally, their space provides a special time for your child to develop their language, senses, and social-emotional skills. They have a ton of class options from imagination adventure to song and play. There is something for every child.
Urban Jungle Play
1140 Maxwell Ln, Hoboken, NJ 07030
Liberty Science Center
222 Jersey City Boulevard, Jersey City, NJ 07305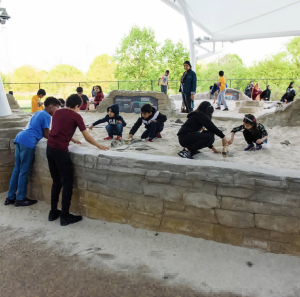 Liberty Science Center's mission is to inspire the next generation of scientists and engineers and excite learners of all ages about the power, promise, and pure fun of science and technology.
American Dream Mall
1 American Dream Wy, East Rutherford, NJ 07073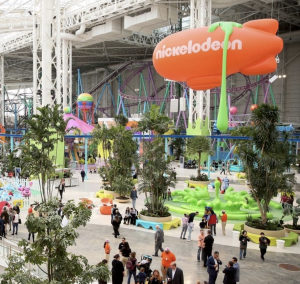 When it comes to rainy days, there's nothing quite like the experience of visiting a mall, and the American Dream is far from your average shopping center. This extraordinary mega mall goes above and beyond, offering a wide array of exciting attractions for children. Among its constantly growing selection, you'll find captivating destinations like the Sea Life Aquarium, Legoland Discovery Center, Nickelodeon Universe Theme Park, DreamWorks Water Park, Blacklight Mini-Golf and so much more!!
Skyzone

Their parks are full of one-of-a-kind attractions designed to push your limits, allow you to fly higher and just have tons and tons of fun.
Urban Air