There are so many amazing
indoor activity places
for you and your loved ones to enjoy! From exploring the solar system to tumbling on mats, there's something for everyone to experience! While many places are located right here in Jersey City, some of these places are about an hour away. This just gives you more time for
family bonding
on the drive there! We hope you find your next indoor getaway on our list of Indoor
Things To Do With
Kids In And Around Jersey City!
Jersey City:
Liberty Science Center
222 Jersey City Blvd, Jersey City
Interactive exhibits and fun to watch demonstrations make the Liberty Science Center the perfect addition on our list of Indoor Things To Do With Kids In And Around Jersey City! The Jennifer Chalsty Planetarium is the biggest planetarium in the Western Hemisphere! Their films and shows are fit for any age! Your little one can enjoy a trip into space with the lovable characters of Sesame Street with One World, One Sky. Showtimes and films are always being updated! Science Center admission is $22.75 for adults and children ages 2-12 are $18.75.
Hudson Lanes
1 Garfield Avenue, Jersey City
With over 60 Lanes, full-service grill and arcade games, you and your family can escape the cold weather and enjoy some friendly competition at Hudson Lanes! There are awesome daily fall specials. Planning a birthday party? Party package start from $13 per child!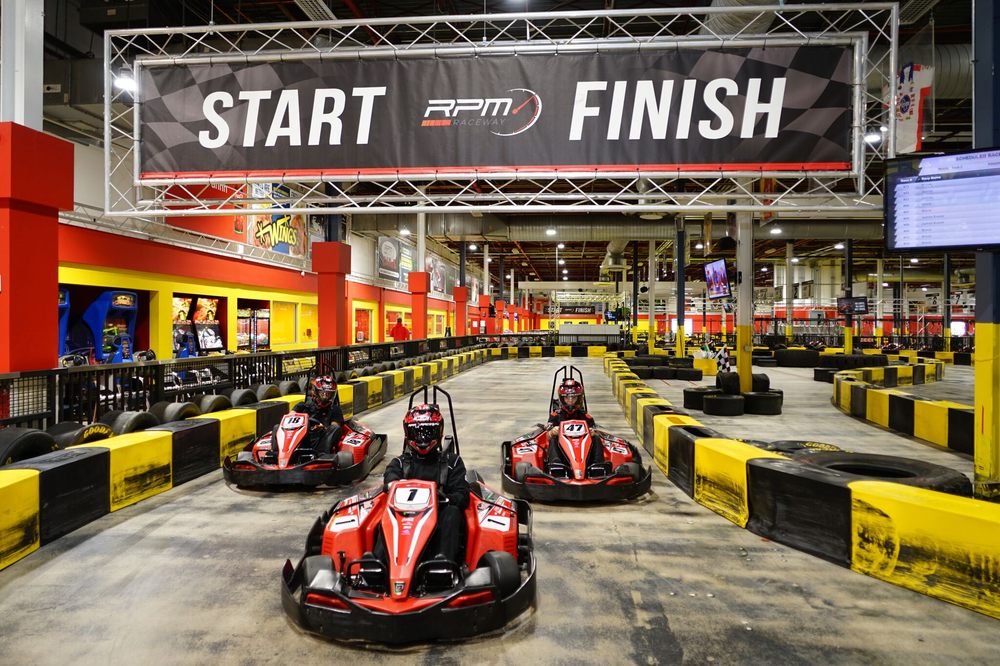 RPM Raceway
99 Caven Point Rd, Jersey City, NJ
RPM Raceway brings you the thrill of competitive racing, no matter what driving experience you have which is why it has zoomed onto our list of Indoor Things To Do With Kids In And Around Jersey City! You'll drive Italian state-of-the-art go-karts that challenge you to stick to the fastest line. This is also an amazing place to host group events or birthday parties!
Hoboken:
Hoboken is a great place to enjoy some indoor activities!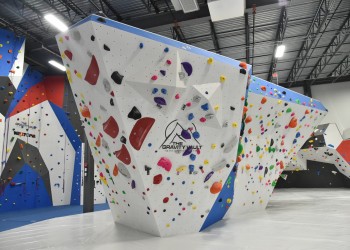 The Gravity Vault Indoor Rock Gym
1423 Clinton St, Hoboken
Anyone can join in and experience the exciting sport of rock climbing at The Gravity Vault Indoor Rock Gym! They aim to provide a fun, welcoming environment where beginners and experienced climbers alike can learn, train and enjoy climbing together. Don't know where your rock climbing experience lies? Don't worry! They have climbing options and teaching programs available. Walk-in climbs start at $20 and you can even take a group lesson for $27 per person! You can see all the pricing options here.
Around Jersey City: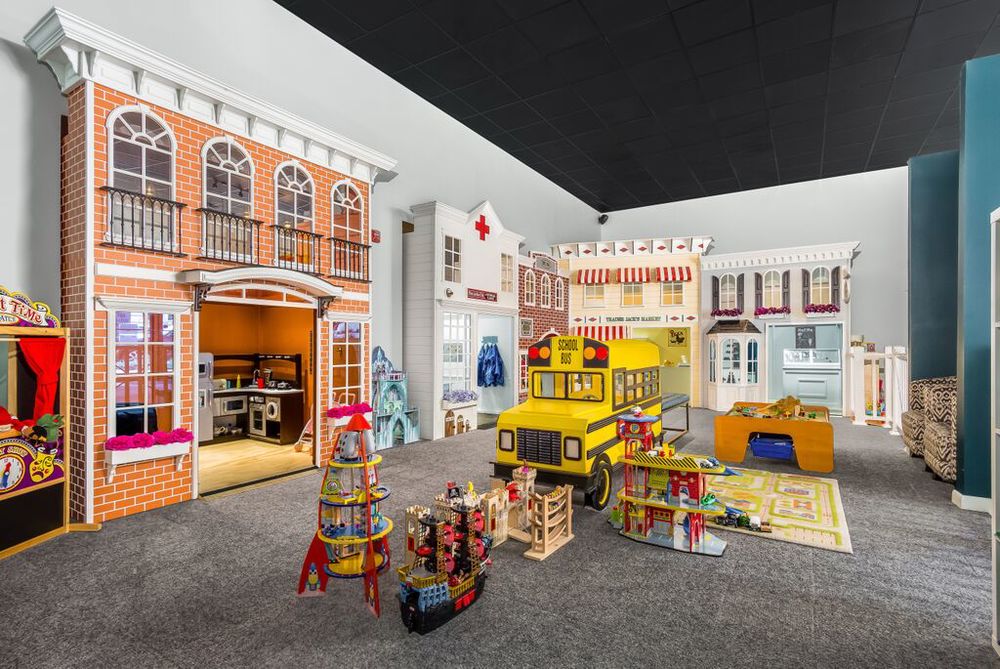 Hudson House of Play
40 Riverwalk Pl, West New York, NJ
Hudson House of Play offers a playspace suitable for children 5 months to 5 years old! Remeber to bring your socks! You need them to participate in the play area. They have programs perfect for early education! Imagine a program that allows your child to gently transition into the world of education with a positive and confident eagerness all while getting a head start in learning the building blocks of their academics! They even have a 6-week postnatal yoga class designed to address postpartum issues physically and emotionally.
Florham Park Roller Rink
192 Ridgedale Avenue, Florham Park, NJ
Strap on your roller skates and groove to some awesome music! Florham Park Roller Rink is a great place to free skate or host a party. Not too confident on skates? No worries, the rink offers private lessons and group lessons, which takes every Saturday morning starting at 10 AM.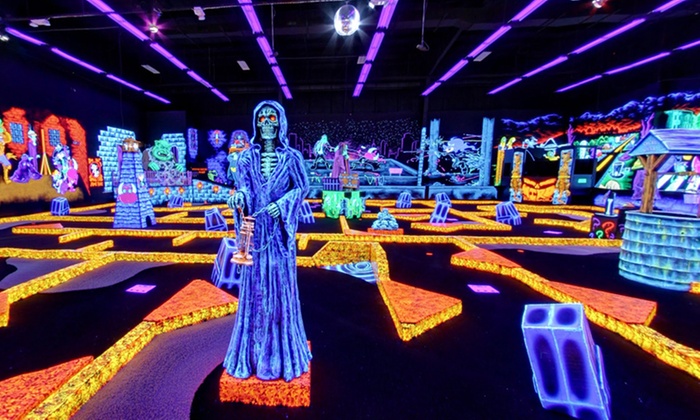 Monster Mini Golf
Various Locations
Monster Mini Golf, is a unique and quirky type of family entertainment! They put a fun twist on things that go bump in the night with their monster-themed décor featuring fun-loving, animated monsters. With over 20 locations in the United States, there are several options in and around New Jersey to get in on the fun which earns it a spot on our list of Indoor Things To Do With Kids In And Around Jersey City!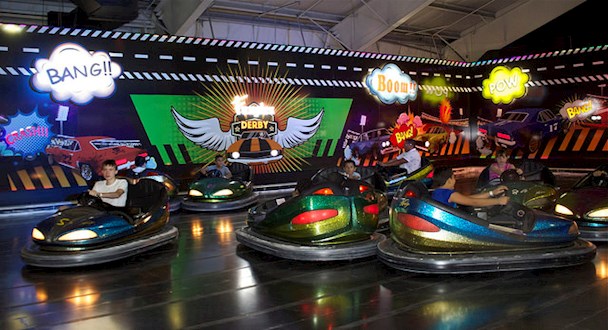 The Funplex: Indoor and Outdoor Amusement Park
182 Route 10 West, East Hanover, NJ
With bright, neon lights and sounds, The Funplex is an amazing place to escape the cold weather. Win tickets with over 100 arcade games, challenge your friends with laser tag and so much more! Daily wristbands are available for unlimited access to all attractions!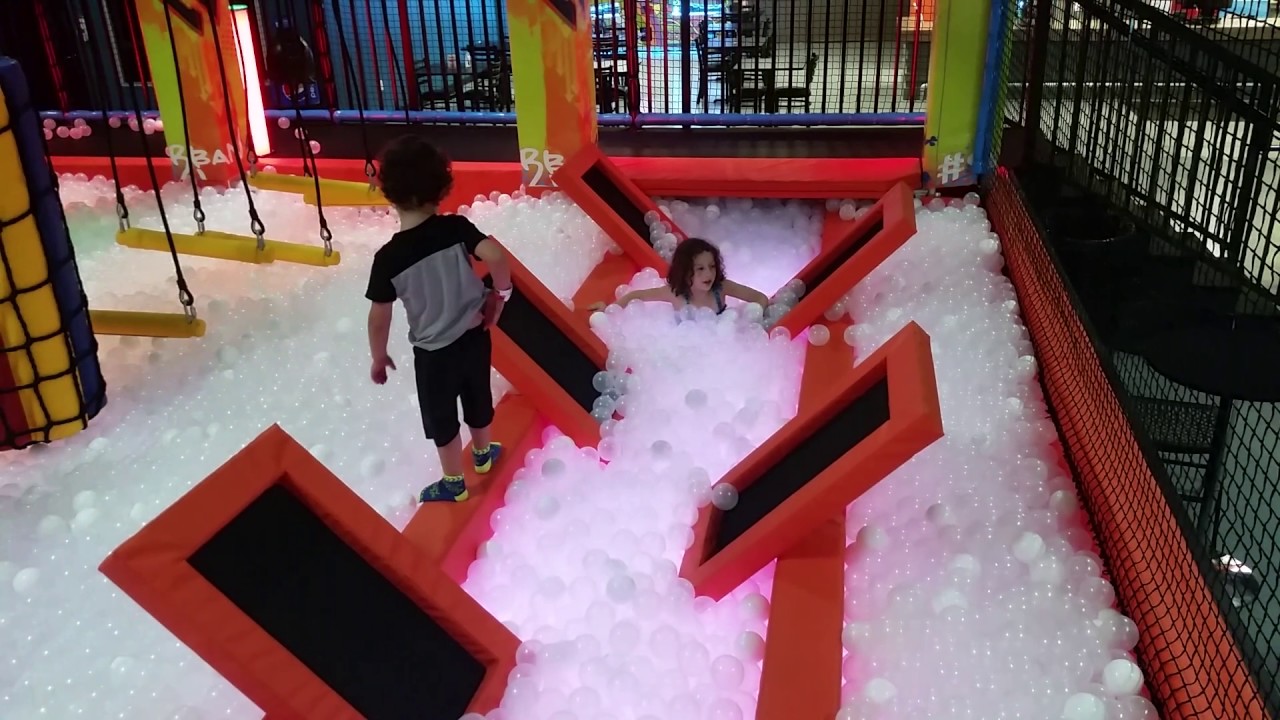 Urban Air Trampoline & Adventure Park
69 Wesley St, South Hackensack
Urban Air Trampoline & Adventure Park is a year-round indoor amusement park! With new adventures behind every corner, Urban Air is the ultimate indoor playground for your entire family. Test your strength with the Warrior Obstacle Course and channel your inner basketball All Star with their Slam Dunk Zone!
iPlay America
2938, 110 Schanck Rd, Freehold, NJ
"All it takes is one step into iPlay America to discover our WOW factor." iPlay America's mission is to amaze you with nearly 4 acres of family fun! It's not every day you can ride speedy go-karts, the Kite Flyer, Skyscraper, bumper cars, and play 2-level laser tag – all indoors so the weather is never an issue.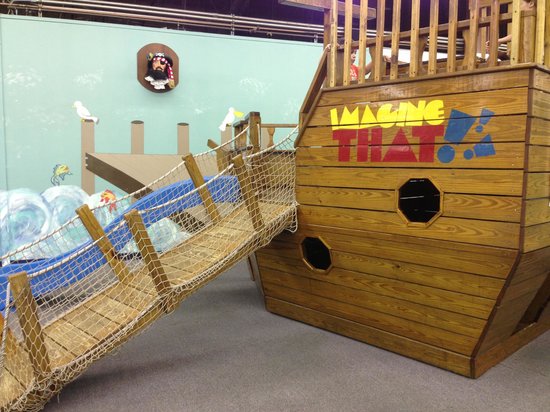 Imagine That!!!
4 Vreeland Rd. Florham Park, NJ
Imagine That!!!, is a New Jersey Children's Museum is one of the few local museums that specializes in pre-school age and young school children. For 20 years, Imagine That!!! has provided safe, educational fun for children at several locations throughout New Jersey. It costs $15.99 for your little one to enjoy the fun!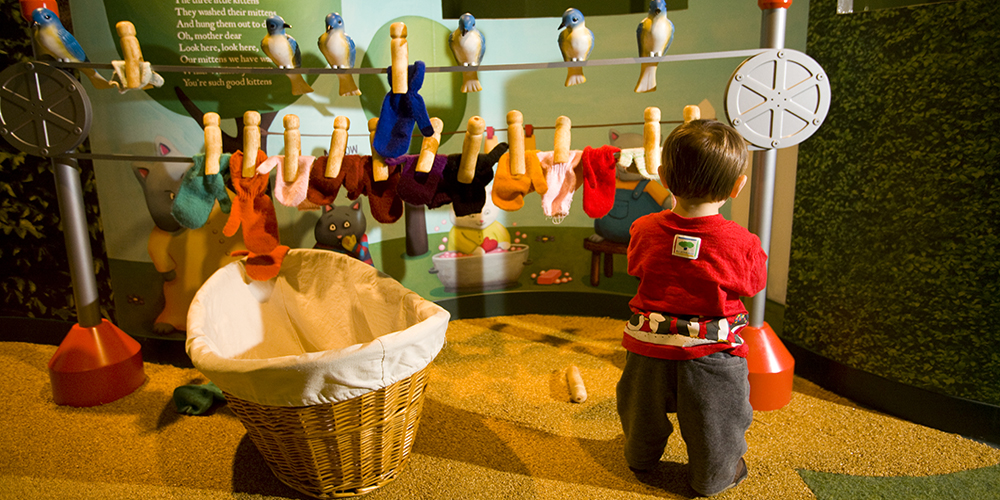 Please Touch Museum
4231 Avenue of the Republic, Philadelphia, PA
The Please Touch Museum has a mission to "change a child's life as they discover the power of learning through play." The interactive exhibits, programs, and special events are designed to focus on creativity, collaboration, communication and critical thinking as core elements. The museum is open Monday – Saturday from 9 AM – 5 PM and Sunday 11 AM – 5 PM.
New York:
The Playroom NYC
1439 First Ave @75th St, New York
Located on the Upper East Side, The Playroom NYC is an all day open play space, specializing in unstructured creative play. You don't need an appointment so you and you're little on can drop in any time to a play-no appointment required! The play areas are geared for children up to 5 years old.
Pole Position Raceway Indoor Karting
40 Daniel St, Farmingdale, NY
Born in sunny California in 2005, Pole Position Raceway Indoor Karting has been creating an exciting environment where casual drivers and professional racers have a chance to test their skills against one another on equal terms! You can learn about the history of go karting and read up on important information and rules to know about before you go!
The Art Farm NYC
419 E 91st St, New York
In 2002, The Art Farm NYC was founded on the Upper East Side in Manhattan and is a nature-focused children's educational center offering a break from city life with art, music, and cooking-themed classes, playtime, drop-ins, birthday parties, and camps that your whole family will love! Home to New York City's only indoor petting zoo, The Art Farm is a unique space to meet and interact with animals from bearded dragons to chinchillas and chickens! Playing with animals? Yup sounds like a winner on our list of Indoor Things To Do With Kids In And Around Jersey City
Intrepid Sea, Air & Space Museum
Pier 86, W 46th St, NY
The Intrepid Sea, Air & Space Museum is a non-profit, educational institution. Through exhibitions, educational programming and the foremost collection of technologically groundbreaking aircraft and vessels, visitors of all ages and abilities are taken on an interactive journey through history to learn about American innovation and bravery. Welcoming over one million visitors a year, the Museum includes the Space Shuttle Pavilion, home to Enterprise, the world's first space shuttle that paved the way for America's successful Space Shuttle Program. The museum is open daily and tickets start at $24!
This list of Indoor Things To Do With Kids In And Around Jersey City is perfect for any season! How many have you and your family visited?