Best Places to Workout in Jersey City | Gyms | Studios | Athletics | Fitness
Are you looking for a new way of getting back into shape? Or join some new fitness classes to motivate you? Luckily, there are a ton of fitness options in Jersey City! Whether you want to practice some yoga or get energized at a fast-paced cycle class, we have created a full directory for you so that you can pick the best fitness option for you in Jersey City.
F45 Training Downtown Jersey City
252 9th St, Jersey City, NJ 07302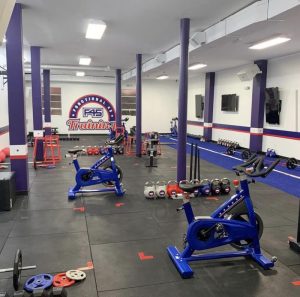 F45 Training workouts are designed to unify the muscle groups of the body and to help make you feel and perform better in all aspects of your life. Their Certified Personal Trainers are eager to work with you, get you comfortable with their classes, and help you achieve your fitness and health goals. The team mentality at F45 Training helps members transform their lifestyle physically and mentally while encouraging community growth and a no-ego attitude.
Cycle Bar Jersey City
65 Bay St, Jersey City, NJ 07302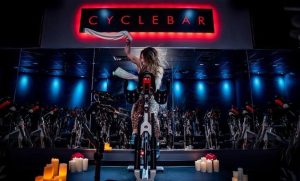 CycleBar® is the world's first and premium Indoor Cycling franchise. They offer concierge-level service, premium amenities, and an invigorating concert environment designed to Rock Your Ride. CycleBar Jersey City is more than a ride. It's a journey of self-discovery. With indoor cycling rides designed for all fitness levels, they promise to empower, inspire, and elevate you throughout every day.
Cko Kickboxing
150 Bay Street Jersey City, NJ 07302 – Phone: (201)360-3072 / (732)687-2763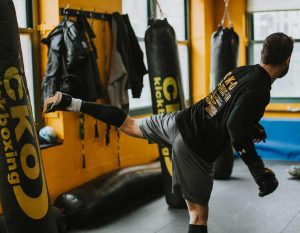 It's time to break out of your boring fitness routine and discover the possibility of a fun, high-energy, and rewarding workout. CKO Kickboxing Jersey City offers classes in and that keeps you coming back day after day wanting more. Discover why they are different by joining thousands of REAL people, hitting REAL heavy bags to get REAL results.
150 Bay Crossfit 
150 Bay St. Jersey City, NJ 07302 – Phone: (540) 273-8050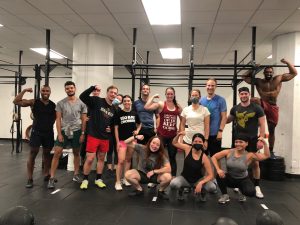 No matter what your fitness level, it is imperative that your mobility allows you to move well technically through lifting and gymnastic movements. Warmups, drills, workouts, and cooldowns will reflect this.  Every member at 150 Bay CrossFit will become proficient in the snatch and clean and jerk (we'll do each of these at least once per week in class). They will squat, deadlift, and bench heavy once a week. And we will train aerobically in all 3 energy systems!
Asana Soul Practice
First St &, Provost St, Jersey City, NJ 07302

At Asana Soul Practice, we believe mindfulness is a journey, not a destination. Walkthrough their doors and encounter a vibrant community of people with a common interest: a workout not just of the body, but of the mind. Additionally, enter one of their carefully designed studios and become inspired by our vibrant artwork and lighting.
Step onto a mat and find guidance, support, and motivation through a creative, unique, engaging – and most importantly, fun – practice led by one of their talented yoga or meditation teachers.
Prime Cycle
1025 Maxwell Lane and 70 Hudson St, Hoboken, NJ, 07030 – Phone: (201) 795-0900 and (201) 683-6956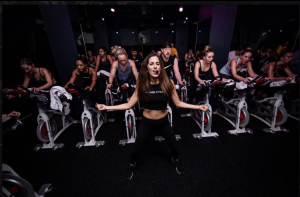 At Prime Cycle, the combination of an invigorating, full-body workout, and an immersive light and sound experience will leave you feeling empowered after EVERY RIDE.
Club Metro
525 Washington Blvd. Jersey City, NJ 07310 Phone: (201) 451-1911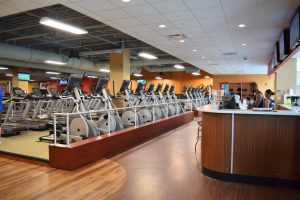 Club Metro USA Jersey City is excited to bring you resort-style fitness at an affordable base membership price. They want to make fitness possible for anyone who is truly motivated to change his or her life. In addition to the basics, they offer a wide variety of fitness classes, training, and luxurious amenities.
Jane DO – Jersey City Studio
160 Newark Ave 3rd floor, Jersey City, NJ 07302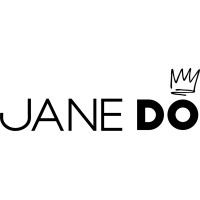 Jane DO is a female fitness studio that delivers musically charged, energy-driven cross-training workouts designed for women by women. Jane DO is more than a gym, it's where like-minded women unite to get stronger, build confidence and have fun DOing it.
Base
60 Christopher Columbus Dr Jersey City, NJ 07302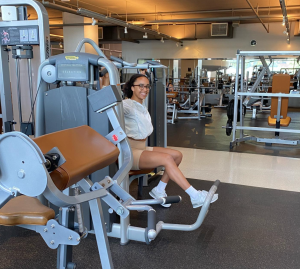 Base is a sleek gym offering fitness equipment, classes and personal training. Base has everything you need from yoga, spin, and barre classes, to a spa, personal training, a luxe juice bar, sauna, massages and lots more.
All membership plans include:
1 Personal Training Session with an Inbody Assessment
5 Guest Passes
Complimentary 2-Hour Parking (per day)
Row House
70 Hudson St Ste 125 Jersey City, NJ 07302
Row House's goal is aerobic endurance and muscular strength all in one workout. With a challenging combination of classes that incorporate resistance training, rowing and stretching, you will get the most out of a Row House workout. Everyone can be, and is part of, the Row House experience. Each workout produces maximum results by engaging over 86% of your body's muscles (legs, core, arms, back), delivering the perfect balance of aerobic endurance and muscular strength all in one workout.
CrossFit Jersey City
109 Christopher Columbus Dr Jersey City, NJ 07302
CrossFit works because it allows us to consistently get fitter (whatever that may mean to you) through varied programming (avoiding routine) that will push you to your limits (overload) and keep you wanting to do more (you won't want to lose it!) through either 1:1 Personal Training or our Group Classes, which are effectively personal training in a small group environment (individuality). Join CrossFit Jersey City today!
Retro Fitness of Jersey City
701 NJ-440, Jersey City, NJ 07304 – Phone: (201) 639-3709 / (201)275-6634
At Retro Fitness, they believe progress is made one rep at a time. And the choices you make today are the results you'll see tomorrow. Getting fit is personal, so they are here to help you customize your workouts to your goals. Retro offers a full range of fitness experiences all in one club, so you can try things out, change things up, and keep making progress every day.
Project Sculpt
319 Washington St. Hoboken, NJ 07030
Located in the heart of downtown Hoboken, Project Sculpt is a training studio founded by trainers with a background in personal training, specializing in body transformations.Their mission is to create an experience that will encourage you to keep coming back to build a better you. From the music to the energy, our aim is to keep pushing past your limits and sculpt your dream physique!
XCEL Athletic Lifestyle
125 Marshall St 7th Floor, Hoboken, NJ 07030
XCEL Athletic Lifestyle is an exclusive, Rooftop Athletic Club, serving up a healthier lifestyle. Our Team of Professional Athletes and Instructors offer a variety of Personal Training, Aquatics, Nutrition, Group Fitness, Wellness services and more. While specializing in Personal Training, our mission is to strengthen community engagement while empowering and motivating people of all ages, through fitness!
Updated April 12th, 2022