Summer Camps in Jersey City and Hoboken 2019:
Use this directory to find a full day and 1/2 day options for your little campers.  Whether you're looking for a few days a week, a few weeks of the summer, or the whole summer, you can find what you're looking for here.

http://www.thebrunswickschool.com
189 Brunswick Street, Jersey City, NJ, 07302 – Phone:(201) 420-1550. 
Summer Camp Dates: June 24th-August 16th (4 week minimum). Half day and full day options. 5 days/week. 3-8 year olds welcome (3 year olds must be fully potty trained).

http://www.waterfrontmontessori.com/
150 Warren Street, Suite 108, Jersey City, NJ, 07302 – Phone: (201) 333-5600
Summer Camp Dates for children 2 through 6 years old:
Thursday, June 27 through Friday, August 9. Register through their website.
https://campriverbend.com
116 Hillcrest Road, Warren, NJ 07059, – Phone (908) 580-CAMP
Camp Riverbend—where Tradition meets Tomorrow! Fun, camp spirit and achievement through swimming, sports, crafts, cooking, canoeing, adventure course and much more!  All the fun is led by an amazing staff of teachers and college students.  Join the Breene family for a summer of confidence and friendship. Lunch included.  For boys and girls, ages 3-14. Bus service included from downtown Jersey City and Hoboken. Camp Riverbend has been in our list of Summer Camps in Jersey City for the last 5 years. Both indoors and out, children will make friends, develop their confidence and most importantly, have fun learning. This year's Summer Camp will run from July 1st until August 16th, 2019.  Register through their website.
http://www.mygym.com/jerseycity
252 9th Street, Jersey City, NJ, 07302 – Phone: (201)205-1218
Summer camp is running from June 24th until August 30th. Children participate in energizing fitness games, noncompetitive gymnastics, arts and crafts, music and so much more. Each camp program is uniquely designed to keep your children moving and active, as we emphasize physical development and personal success. Our themes and programs change daily, so no two camp days at My Gym are ever the same.
Whether you are looking for the best place to send your children on cold and rainy days or trying to keep them active and cool during the hot summer months, My Gym camp is the place to be. We make it easy for parents with our drop-off program, pay-by-the day options, and multi-day discounts. Ideal for potty trained children 2.5 yr to 13 yr olds.
Morning Session is from 9am to 12pm. It will provide a dance class, a Martial Arts class and a craft.
Lunch time from 12pm to 1pm. It's bring your own lunch and story time.  $10 per member
Afternoon Session from 1pm to 4pm. The children will participate in the gym area with energizing fitness games, noncompetitive gymnastics, relays, arts and craft so much more."
http://www.Zaniaclearning.com/jerseycity
125 First Street, Jersey City, NJ, 07302 – Phone: 201-360-2450
Zaniac Summer Camps are running from June 17th until August 30th 2019. They are ideal for your curious child. Go on a Science, Technology, Engineering, Art & Math Adventure with us! Each camp is tailored to your child's needs. Small camp sizes ensure an exceptional experience. Our instructors are fully-trained and vetted role models who love working with kids and technology. Camps are grouped and focused for your child's age and grade.  It's Summer Adventure for your child's mind at Zaniac! Go from true beginner coder with Scratch or Blockly to writing custom code in Pythonor Java. Discover and investigate with a themed STEAM Quest Camp where your child can be an astronaut or a superhero! Explore mechanical and electrical engineering through hands-on innovation to build robots and fly drones! Create your own projects with our design camps–from musical compositions to 3D prints!
Each Zaniac Summer Camp Features:
Personalized attention with small camp sizes
Gain tech skills with role model instructors
Fun & safe high-tech environment
Daily outdoor activity
Weekly library visits & local field trips
Zaniac T-shirt with every camp
Weekly Full-Day Camp: $599
Camp Hours: 8:30 a.m. –  4:30 p.m.aftercare available until 5:30pm
Half Day Camp: $399  
8:30 a.m. – 12 p.m. or 1 p.m. – 4:30 p.m.
*Aftercare from 4:30-5:30 is $50 and until 6 is $60.
This year some of the themes are: Dance Around the World, Yoga Kids & Mindful Friends, Sports of All Sorts!, A Royal Renaissance, Crazy Carnival, and Super heroes Unite!
Our Summer Enrichment Program provides students fun and exciting themes while our HPMS teachers support students in their math, reading and writing skills. We offer two sessions from 6/24-8/16. Register HERE.
Summer Camp offered from June 17 through August 9, Toddler/Bridge Summer Camp, Primary Maker Summer Camp & Elementary STEAM Maker Summer Camp.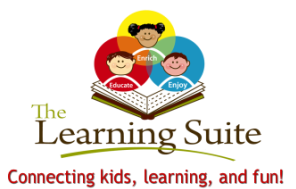 The Learning Suite's "Express Yourself"
(Explore Visual & Performing Arts Through Stories) summer camp is a 6-week experiential, theme-based program designed to combat summer learning loss in a fun and stimulating environment! Reading, Writing, Math, and Science are all incorporated through the arts!
Each week there is a different theme for camp, based on a popular children's book. Children ages 2.5 – 6 years old will explore a variety of topics, through hands-on discovery and active play.
June 17-21: The Gingerbread Man
June 24-28: The Little Red Hen
July 1-5: Goldilocks and The Three Bears
July 8-12: The City Mouse and The Country Mouse
July 15-19: Why Flies Buzz
July 22-26: How Turtles Got Their Shells​
Full and part-time enrollment options are available.
www.keyelementlearning.com
338 Grove Street, Jersey City, 07302 NJ
Summer Camp offered from June 1st to August 31st. Register at their website or call 201-200-1160 for details.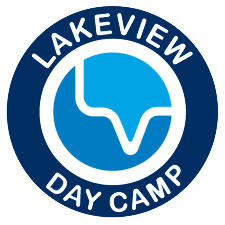 https://www.lakeviewdaycamp.com
505 Riva Avenue, East Brunswick, New Jersey, 08816, NJ 
Lakeview Day Camp is a Traditional Day Camp that has been serving children ages 3-15 years old for 80+ years. Campers enjoy beautiful facilities, including a 5 mile long lake, four new heated swimming pools, three zip lines and full adventure aerial park, a 360 hydraulic rock wall, magnificent sports complex and a indoor/outdoor Creative Arts Center just to name a few! Our lead staff are professionals in teaching, child development, social skill counseling. At Lakeview, we know each child is an individual and provide personal and exceptional care to help them achieve goals, make friends and Have Fun!
2019 Camp Season begins June 24th and ends August 16. The camp is full day, Monday through Friday for children ages 3-15. Our activities include a wide variety of Arts, Sports, Swim, Adventure and Play.
http://www.worldofabc.com
159 2nd St and 110 1st St, Jersey City, 07302, NJ Phone: 201-721-6000
We offer two summer camp programs for children in preschool through 6th grade. Our Preschool camp is for children in Toddlers through PreK 4, and our STEM camp is for children in Kindergarten through 6th Grade. Both camps offer three program timings: 830 – 130, 830 – 400, and 730 – 600.
https://www.swimstars.biz
99 Highland Avenue, Jersey City, NJ, 07306. Phone (201) 744-4667
Our 8:1 counselor to camper ratio outside the pool allows children to develop essential character skills such as confidence, determination and self reliance – all while developing motor skills. Our summer camp strives to encourage personal growth in each and every child by providing them with an excellent program facilitated by nurturing and highly experienced staff. We strive to instill values that foster key civic values, such as respect for others, integrity, responsibility, sustainability, and generosity of spirit.
Every day will be a new adventure filled with crafts, dancing, outdoor and indoor sports – all curated to match our weekly themes.

https://lsc.org
222 Jersey City Blvd, Jersey City, NJ, 07305. Phone: 201-253-1380
Science Camp at LSC is a full-day summer program for children entering grades 1 through 8 excited about exploring the world of STEM (Science, Technology, Engineering, and Mathematics).
How is Science Camp at LSC different from other camps?
We offer fun hands-on, inquiry-based courses in various disciplines of STEM. Children are encouraged to investigate, ask questions, collaborate, design and test different ideas and concepts. Our knowledgeable and supportive STEM educators lead campers through week-long explorations using real-world science and technology skills and tools. Each session concludes with a Friday afternoon showcase for family and friends.
Course Levels & Topics Include:
Explorer Level (entering grade 1) – Coding, the laws of motion, chemistry
Scientist Level (entering grades 2 – 3) – Robotics, flight, wizardry
Innovator Level (entering grades 4 – 5) – Astronomy, animals, robotics
Visionary Level (entering grades 6 – 8) – Sailing, virtual reality, ciphers
Campers will also have access to all of the exciting, hands-on exhibits at Liberty Science Center including Dino Dig, Infinity Climber, the Jennifer Chalsty Planetarium—the biggest planetarium in the Western Hemisphere—and more.
http://hugsandbugsclub.com
Summer Camp at Chrysalis Cove
537 Park Avenue, Hoboken, NJ, 07030. Phone: 201.253.0449
Join us for a 10 week indoor & outdoor program from June 24th through August 30th. There will be so much for your children to explore with different themes each week such as Bringing the Outdoors In, Mindfulness & Meditation and Hugs & Bugs Club Marketplace, field trips around Hoboken, and much more!
Our summer camp is built around Hugs & Bugs Club child-centered approach which includes:
• Calming nature-filled environments, free of overstimulating elements
• Learning through organic, creative exploration
• Educational sensory activities
• Small group settings to allow for individual attention and to encourage bonding with peers
Summer camp is available for children 3 1/2 -7 years old. Sessions will be held Monday-Friday from 9:30am-2pm with a 2 week minimum enrollment.
https://www.lunadepapel.us
321 Communipaw Ave, Jersey City, NJ, 07304. Phone: 201-705-2305, 
Starts 6/17/2019 Ends 9/6/2019 from 9am – 4pm plus extended hours.
Practical life skills focus: Weaving, Sewing & Embroidery, crochet; Earth & Water – working with clay, plaster, cement; Each day we will also schedule games, and activities including movement and dance.
https://www.tinygreenhousejc.com
498A Jersey Ave, Jersey City, NJ, 07302. Phone: (646)675-7739
Our Summer Camp returns for 2019 with a wide variety of art, craft and outdoor activities based on a unique theme each week. Each day we will create, build, experiment, and have fun with art. Our experienced teachers assure an environment where every child feels confident to explore, create and connect with other campers.
French Immersion Summer Camp for children from 3 to 11 years old. Camp runs from 8:30am to 3pm with After Care from 3pm to 6pm and is located at 209 Third Street Jersey City New Jersey 07302. Visual Arts, Sports, Songs, Story-Telling in French for Pre-Schoolers and Elementary students. Beginners in French are welcome.
http://www.embankmentschool.com
255 Brunswick Street, Jersey City, NJ, 07302-1592. Phone: (201)898-5437
Music and Arts Academy at The Embankment School. Learn about the fundamentals of music and art in these engaging and immersive programs led by two experienced professional educators. Camp hours are 8:30-3:30 with after care to 5:30 Weekly Themes: Be your own DJ June 24th- 28th $485 Clay Creations July 1st-5th *no camp on 7/4 $385 Music Academy July 8-19th $500/ week – commit to 2 weeks Students at the Music Academy will perform a concert on the 19th of July! Theater Camp July 22nd-July 26th $485 Ice Cream Chemistry July 29th -August 2nd $485.
http://www.bgchc.org
225 Morris Blvd, Jersey City, NJ, 07302. Phone: 201-706-0523, 
June 24th through August 23rd, Monday through Friday, early drop off at 7:30 am, late pickup at 6 pm. Includes transportation to and from (to some areas in Jersey City and Hoboken), Includes breakfast, lunch, and snack. Includes trips and swimming. Activities include STEM, fitness, sports, art, dance, martial arts, cooking, etc.
http://www.adventuresinlearningnj.com
50 Harrison Street, Hoboken, NJ, 07030. Phone: 201-683-8411, 
June 24 to August 29 From 8am to 6:30pm Field Trips, Swimming classes, Stem Program, Yoga class, music class, and more.
http://learningladdersnj.com
33-35 Hudson St/ 160 Morgan St, Jersey City, NJ, 07302. Phone: 201-9186-643, 
Starts Monday, June 24 till Friday, August 23 divided into 3 sessions of 3 weeks each themed around World Exploration, Time Travel and Healthy Eating
https://tessais.org
720 Monroe Street Suites E105-106 Hoboken, NJ 07030 – Phone: 201.755.5585