So much has changed in the past few months, most of the activities and camps are now online or outdoors now.
Summer Camps in Jersey City and Hoboken'20:
JCFamilies has the most trusted directory of summer camps in Jersey City and Hoboken, and the surrounding areas. We have assembled a list of the best options for children of all ages, abilities, and interests.
Our summer camps in this directory range from local schools and activity centers with diverse activities for campers, to more singular-focused camps (dance, STEM, robotics, soccer, tennis, swimming), to the more classic summer camps which are located out in the county. All camps outside of the metro area provide transportation from/to JC/Hoboken.
These summer camps in Jersey City and Hoboken directory can be used to find a full day and 1/2 day options for your little campers. Whether you're looking for a few days a week, a few weeks of the summer, or the whole summer, you can find what you're looking for here.
Address: 150 Warren St. Suite 108, Jersey City, NJ 07302 – Phone: (201) 333-5600
From Sea to Sky – Earth's Amazing Animals
We believe that children never stop learning. Provided an environment in which learning and play are indistinguishable, they continue to learn and grow no matter the time of year.
Waterfront Montessori Summer Programs are designed for fun with a purpose. Our exceptional teachers provide a safe and stimulating environment in which children are free to explore their passions. By tackling new challenges both indoors and out, children will make friends, develop their confidence and most importantly, have fun learning.
This year's Summer Camp will run June 29 – August 7, 2020. The "From Sea to Sky: Earth's Amazing Animals" program for children ages 3-6 will be from 8:00 a.m. to 2:30 p.m., with an after camp hours option from 2:30 p.m. to 5:00 p.m. The Toddler camp will be in the mornings from 8:30 a.m. to 11:30 a.m.
www.thecodewiz.com
Address: 357 3rd St, Jersey City, NJ 07302
Code Wiz summer sessions are weekly programs where kids have a week-long intensive in one of our subjects. Programs include game design and programming in Roblox, Minecraft, or Unity. Another week students will build and program lego robots, and try their hand at FIRST Lego League challenges! We will also use drag and drop software, and tools like the Micro: bit and Arduino, to teach Python, Javascript, HTML/CSS, and Java. If you only have one week, the 3D printing and Mobile Apps weeks should not be missed.
All classes are taught by veteran coders with a passion for sharing knowledge and inspiring the next generation. We'll have a daily outdoor activity, before and aftercare, and lots of fun learning how to code.
Cost: $450/week Hours: 9am – 4pm Before and after Care: $50 8:30am drop off and 5:30pm pick up.
https://campriverbend.com
Address: 116 Hillcrest Road, Warren, NJ 07059, –  Phone (908) 580-CAMP
Their 2021 season–next summer we will start June 28 and run through August 13.  The camp will be closed Monday, July 5. There is a no-tipping policy for all staff.
At Camp Riverbend Day Camp, your child can experience the most memorable summer ever—in a safe, nurturing and caring environment dedicated to growth, friendship, and fun! Riverbend offers a full range of team and individual sports instruction and play, arts & crafts, daily swimming lessons, nature, performing arts and more! Campers participate in clubs, cookouts and special days with carnivals and entertainers.
A summer at Camp Riverbend gives your child confidence, as she learns new skills, meets new challenges and makes lifelong friends. It's not just about winning, but about learning and growing. At Riverbend, we applaud effort and enthusiasm, fun and camaraderie, and camp spirit. Everyone's a champion; everyone goes home happy and proud! The fun is guided by our amazing staff of teachers and college students!
Camp Riverbend is a family-run camp, 100% focused on families. The Breene Family has run Riverbend for two generations, and is at Camp every day, continuing the traditions that made Riverbend famous. And this summer we want to welcome you to our Camp family!
For boys and girls, ages 3-14. Hot lunch and bus transportation from stops in Hoboken and downtown Jersey City are included. Accredited by the American Camp Association and the State of New Jersey.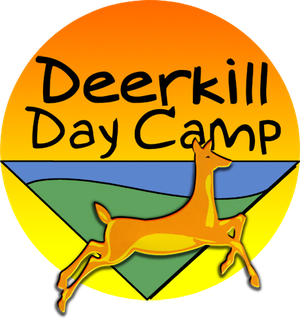 www.deerkilldaycamp.com
Address: 54 Wilder Road, Suffern, NY, 10901 –  Phone:(845) 354-1466
"Deerkill Day Camp is a very popular camp option among Hoboken-area and Jersey City families. This third-generation family business, celebrating its 63rd season, is located on a wooded 15-acre site and brings a community feel to the summer camp experience for campers age 3 through 15.
Deerkill offers children a chance to pick up a new sport or hobby, learn to swim and form lifelong friendships this summer. The diverse program includes professional swim instruction in large heated pools, an array of athletics on fields sized for younger and older children, creative and performing arts such as arts and crafts, ceramics, woodworking, dance, theater, music, and digital photography, and specialties such as archery and nature, among other activities. A 28-foot climbing tower, "Deerkillimanjaro," and tandem 250-foot zip lines were recently added to the program and their large 4,400 sf pool was recently renovated.
Deerkill offers daily transportation on mini air-conditioned buses, staffed with professional drivers and bus counselors. The Directors are on the campgrounds every day and accessible by phone by day and night; there is no large administrative staff and all the individual group leaders are adults, many of whom are teachers.
2020 Session (June 29 to August 21)
All campers may register for 4, 5, 6, 7, or 8 weeks. New campers may also register for 2 weeks for their first summer. For those campers registered for 5, 6, or 7 weeks, parents may choose any weeks throughout the summer.
There are no extra charges at Deerkill. They do not allow tipping, a large expense at many camps., and tuition includes a family weekend pool club, lunches, trips, and towels."
http://www.mygym.com/jerseycity
Address: 252 9th Street, Jersey City, NJ, 07302 –  Phone: (201)205-1218
My Gym camp is simply the best! Children participate in energizing fitness games, noncompetitive gymnastics, arts and crafts, music and so much more. Each camp program is uniquely designed to keep your children moving and active, as we emphasize physical development and personal success. Our themes and programs change daily, so no two camp days at My Gym are ever the same.
Whether you are looking for the best place to send your children on cold and rainy days or trying to keep them active and cool during the hot summer months, My Gym camp is the place to be. We make it easy for parents with our drop-off program, pay-by-the day options, and multi-day discounts. Ideal for potty-trained children 2.5 yr to 13 yr olds
Morning Session is from 9 am to 12 pm. It will provide a dance class, a Martial Arts class, and a craft.
Lunchtime from 12 pm to 1 pm. It brings your own lunch and storytime. $10 per member
Afternoon Session from 1 pm to 4 pm. The children will participate in the gym area with energizing fitness games, noncompetitive gymnastics, relays, arts, and craft so much more."
www.tlgjerseycitynj.com
Address: 380 Newark Avenue, Jersey City, NJ, 07302,  Phone: 201-222-6209
Are you ready to put some "adventure" in your summer? Then it's time to head over to The Little Gym of Jersey City for some awesome Summer Camps!
Summer camps at The Little Gym are adventure-filled camps for children ages 3-8 years old. Each camp theme is based on fun, exciting missions, or "Quests" that the kids are challenged to complete each day!
Each day of camp involves a fun, creative storyline that will incorporate opportunities for the kids to exercise their muscles, imaginations, and cooperation skills – working together to complete each Quest!
Different themes will cleverly incorporate all Three Learning Dimensions of The Little Gym (Get Moving!, Brain Boost! & Citizen Kid!) This year some of the themes are 2020 Summer Olympics, Dance Around the World, Yoga Kids & Mindful Friends, Pirate Party, Race to Outer Space, Dinosaur Adventure, A Royal Renaissance, Crazy Carnival, Superheroes Unite, and more!
Don't these themes sound like a whole lot of fun? They run all summer long starting on June 21st through August 29th. You can customize your child's camp sessions to fit your schedule! Purchase as little as one session to full weeks of sessions! Camps are offered Monday through Friday (Morning Session 9am-12pm, Lunch 12pm-1pm, Afternoon Session 1pm-4pm).
GRIT ACADEMY/ GRIT SPORTS TRAINING:
GRIT ADVENTURE CAMP
201 Marin Blvd, Jersey City, NJ 07302
Summer is ON! Need an awesome summertime activity for your kids?Look no further than GRIT Adventure's super summer camp! Your child will learn to master climbing, jumping, and roll across obstacles while also taming the urban wild. We have a re–imagined summer camp to be an outdoor focused adventure combining non-competitive movement/parkour/ninja training with daily academic enrichment programs(e.g. math, reading, critical thinking) from our partnerJEI Learningplus chess, robotics and even public speaking to challenge young minds as well.
While we have a very large, well-ventilated space, our goal is to take camp outdoors this summer with daily activities planned in the surrounding parks and outdoor athletic facilities. Book the most awesome, inspiring day camp in downtown Jersey City. Camp sessions are available every week, Monday – Friday beginning June 28 through Sept 4th for PreK-8th. Space is limited and going fast! Book the most awesome, inspiring camp for your young camper at GRIT! One week and they won't want to go anywhere else this summer!

Each GRIT Summer Camp Features:
Personalized attention with small camp sizes grouped by age
Trained role model instructors and teachers
Fun & Safe environment in a large, clean well, ventilated space
Daily outdoor physical activity and local field trips plus
Intensive academic enrichment choices from JEI Learning
GRIT T-shirt for every camper
Weekly Full –day week camp: $599
Camp Hours: 8:30 a.m. – 4:30 p.m. Early Dropoff/ After Camp available
Half-day week camp: $399
Camp Hours:8:30 a.m. – 12 p.m. or 1 p.m. – 4:30 p.m.
Multi-Week Discounts are available. For more details about programs or if you have any questions email [email protected] or call.
Online Virtual Programs are also available. Fall Programs begin Sept 5th.
Special JC Family Discount- Save 10% with code "summer"
Read our COVID-19 policy at www.thegritacademy.com and /or www.gritsportstraining.com
GRIT is located at 201 Marin Blvd in Downtown Jersey City across from the Marin Light Rail and new Morris Canal Park.
Rockness Music is redefining music education for parents who want their children to learn real-life values like responsibility, compassion, individuality, togetherness, and respect in addition to the language, social and STEAM development every music school touts.
Don't mistake breaking the norm for breaking the rules. Our brand of rock is 110% positive, respectful and inclusive. We want parents, kids, teachers and program directors all to feel confident in our classes. That means maintaining a physically and emotionally safe environment at all times. We turn up the music without turning up the volume.
www.nextstepbroadwayJC.com
Address: 233 9th st, Jersey City, NJ, 07302 – Phone: 201-706-3025
June 15th – August 21st, 2020
Join us for a performing arts summer camp at Next Step Broadway. Located at Hamilton Park, children will be dancing, singing, and acting their way to a Musical Theatre performance! This performance will be presented on the last day of each session promptly at 4:00 pm. The performers will be involved in every aspect of the production including creating costumes and scenery. There will be plenty of time to enjoy the sun and the water park at Hamilton Park across the street as well as downtime to nap, relax, or view and discuss different aspects of musicals.
Campers meet Monday-Friday from 9:00 am to 4 pm. Early Drop-off at 8:00am and/or Extended Day option(s) until 5:30pm are also available. We welcome ages 4 through 12 years (must be 4 by June 1st cut off date). Campers will be split into three different groups and receive instruction appropriate to their age level. To maintain the highest standards of a teacher to student ratios, limited spots are available for each session. Campers will receive an NSB hat, which is theirs to keep and wear outside in the sun! See you on the dance floor!
njcu.edu/camps
Address: 110 Culver Avenue, Jersey City, NJ, 07302  – Phone: (201) 200- 3093
The NJCU Summer Camps are geared towards offering a rewarding experience for your child. The camp features facilities both indoor and outdoor, including an indoor pool, 3 hardwood courts, an outdoor athletic complex with collegiate regulation size soccer, softball, and baseball fields and private locker rooms. Our goal is to create a safe and fun atmosphere for our neighborhood children where they can play, learn, and grow. We offer exciting activities such as swimming, team sports, arts and crafts, and relay/obstacle courses. Our staff is highly experienced, enthusiastic, and excited to educate your child on the importance of staying active!
Early Bird Special update: All 3 Sessions 20% off
Details for Camp:
Ages: 6-12 yrs (13 &14 yrs old may inquire about Junior Counselor Program)
Start Date: Monday, July 6, 2020
End Date: Friday, August 14, 2020
Start Time: 9:00 a.m. to 4:00 p.m.
Cost: $550 per session
Session 1: July 6 – July 17
Session 2: July 20 – July 31
Session 3: August 3 – August 14
Extended Care Hours: 8:00 a.m. – 5:30 p.m.
Cost: $150
https://tessais.org
Address: 720 Monroe Street Suites E105-106 Hoboken, NJ 07030  – Phone: (201) 755.5585
Our Summer Camps are thoroughly enjoyable immersion programs in the language of your choice: Spanish, French or Mandarin.
It starts on June 29th and ends on August 28th, at Tessa International School – 720 Monroe Street, Hoboken, NJ 07030.
Pick-up options are available in Hoboken and Jersey City.
Monday to Friday from 8:30 AM to 4:00 PM
Before and After Care available from 7:30 AM to 7 PM
Children explore a range of fun multi-sensory, highly interactive activities with their teacher in the target language, from outdoor fun to indoor creative play, singing, games, music, and movement.
There is a new theme every week. Our Summer-Camp themes allow for varied fun and exploration. Our weekly themes also enable your child to join seamlessly at any time throughout our nine-week camp session.
While others talk about STEM we live it daily through our clients in product design, 3D printing manufacturing, autonomous vehicles, aerospace, medical, and more! Let us teach your child about the real thing! This year's camp will run from 7/6-8/28th at 150 Warren St Jersey City, NJ 07302 as Waterfront Montessori has given us their facility for the 2nd year in a row! All of our curricula are centered around STEM & Entrepreneurship for students based on real experiences by our team.
Contact us at [email protected] for this camp and our others as we partner with other schools in NJ and as far away as China with our amazing programs!
-2 Sessions or more will receive their own 3D printer
-Camps run from 8:30 am-4:30 pm daily
-AM & PM Breaks- Beautiful parks, Coding, or Design(student choice)
-Younger: 2nd-4th grade Older- 5th-8th grade
-6:1 Ratio of 12 students per age group
-Class Trips first Friday (last year we went to an aerospace museum & Stevens Biomedical labs per example)
A-M Picnic & PM Presentations(3:30 pm) on the 2nd Friday of a SessionOur Program runs Mon-Fr 8:30-4:30 pm with before and aftercare available
-Teachers are certified with over 10 years' experience and our engineers from our sister company come to support too!
Session 1: ENGINEERING-PRENEURS! July 6-17th
Learn how to design like a world-class product designer & engineer! Take your imaginations & bring it to life using a 3D Printer!
Session 2: AUTONOMOUS & ELECTRIC VEHICLE ADVENTURES July 20-31st
Learn how to create & how an autonomous vehicle like a TESLA works!
Session 3: 3D PRINTING ROBOT BATTLES! August 3rd-13th
May the best Robotics & Computer Engineers win the Robot battles!
Session 4: SHARK TANK ADVENTURES! August 17th-28th
Young entrepreneurs will learn how to monetize their everyday thoughts through the PicoPreneuers program. Learn to pitch in mini shark tanks like they were battling it out to raise funds to launch their dream businesses!
www.hamiltonparkmontessori.com
Address: 1 McWilliams Place, Jersey City, NJ, 07302  – Phone:201-533-1910
Get ready to learn while having fun!
Hamilton Park Montessori School Summer Enrichment Program provides students a fun and exciting themes while our teachers support students in their math, reading, and writing skills.
Swimming, soccer, and tennis are part of the weekly activity while field trips/presenters top off an already incredible summer experience (ages 2.5 through 9).
Address: 225 Morris Blvd. jersey City, 07302 – Phone: 201-706-0523
June 22nd to August 21st; Monday through Friday; 7:30 am to 5:00 pm; Includes meals, trips, swimming, STEM, fitness/exercise/sports, Arts, Dance, and much more.
Days: Monday to Friday
Times: 9:00 AM to 4:00 PM (pre-care and after-care available)Our goal at Swim Stars Summer Camp is to provide a safe, fun, and educational environment for your child. Through our daily swim lessons, your child will learn and perfect their swimming skills while understanding the importance of water safety. Our 4:1 teacher to student in-pool ratio allows for quick and focused learning of motor skills in the water. Non-swimmers will be turned into independent and safe floaters, while intermediate and advanced swimmers will improve their four strokes. Our 8:1 counselor to camper ratio outside the pool allows children to develop essential character skills such as confidence, determination, and self-reliance – all while developing motor skills. Our summer camp strives to encourage personal growth in each and every child by providing them with an excellent program facilitated by nurturing and highly experienced staff. We strive to instill values that foster key civic values, such as respect for others, integrity, responsibility, sustainability, and generosity of spirit.
Address: 329 Warren Street, Jersey City, NJ, 07302 – Phone: 201-377-0718
With instruction in various styles of dance, theater, music, and fine art, JC SummerArts provides an in-depth experience in the arts from the process to refinement to performance. Classes are taught by working professional artists, including members of Nimbus' acclaimed professional dance company.
Emphasis is placed on individual student attention and small class sizes, providing engagement with process and foundation for technique and artistry. Our top priority is creating a positive and fun environment for our young campers! Each week culminates with a final performance showcasing the work that camp students have accomplished.
Address: 505 Riva Avenue, East Brunswick, NJ, 08816 – Phone: 732-821-8933
Lakeview Day Camp is a Traditional Day Camp located in East Brunswick, NJ, which has been serving children ages 3-15 years old for 80+ years. Our 2020 summer season starts June 29 and ends August 21st. Campers enjoy beautiful facilities, including a 5-mile long lake with Sailing, Canoeing, Kayaking, Stand Up Paddle Boards, four new heated swimming pools, three zip lines, and full adventure aerial park, a 360 hydraulic rock wall, magnificent sports complex, and an indoor/outdoor Creative Arts Center just to name a few! At Lakeview, we know each child is an individual and provide personal and exceptional care to help them achieve goals, make friends and HAVE FUN!
Address: 321 Communipaw Ave, Jersey City, NJ, 07304 Phone: 201-946-9400
Starting June 15th, 2020 through September 4th, 2020
Morning Session: 9 AM TO 12 PM
Afternoon Session: 1 PM TO 4 PM
Full-Day: 9 AM TO 4 PMIn a world where we are increasingly used to working with electronics, at Luna de Papel we take a step back and focus on Practical Life Skills that teach an appreciation for handcrafts. If you are looking for a constructive activity to engage your child this summer join us for this year's summer camp activities. We offer a very therapeutic and peaceful setting to foster your children's personal creative expression. We have a dedicated focus on teaching practical life skills that will promote self-esteem, confidence, perseverance, and patience. Day Camps include:
Hand Sewing & Embroidery
Weaving & Felting
Painting Adventures
Knitting & CrochetCompleting a project from start to finish builds a sense of accomplishment that will boost a child's moral. Every Friday in summer camp we reserve the day for a fun and special activity chosen by the group – examples include candle-making, working with clay, making slime and more. I can't wait to open the season!
Address: 110 1st Street, Jersey City, NJ, 07302 – Phone: 201-721-6000
Our exciting summer camp program is a balance of fun and creativity, with an emphasis on student-driven, inquiry-based approaches to learning! During each week's unique theme, such as Mad Scientist and Under the Sea, campers will visit stations that inspire them to use their imaginations, build their motor skills, encourage creativity, promote exploration and discovery, and incorporate STEM (science, technology, engineering, and mathematics) in a way that is meaningful for each child. Our camp will also feature daily outdoor time, and for our PreK 3 and PreK 4 students, frequent neighborhood field trips to local businesses (such as Bucket and Bay, the firehouse, the bookstore, etc.) and walking trips to the 110 1st Street park and waterfront. Waldo School STEM Summer Camp (Kindergarten – 6th Grade)
110 1st Street Location
Featuring robotics, engineering, art, programming, and coding activities, campers will problem solve and collaborate on projects using the latest technology in a student-driven, inquiry-based setting! Campers will explore eight exciting, STEAM-focused themes, supplemented by monthly field trips. They will also use our gymnasium and outdoor play area to participate in sports each day, and participate in walking trips to the waterfront. Campers enrolled in our Full and Extended day program will have additional opportunities to explore, create and experiment with daily Coding classes and additional sports and specialized afternoon classes, such as theater, basketball, and cooking!
Address: 344 Grove St, PO Box 123, Jersey City, NJ, 07302 – Phone: 201-577-6120
Our Summer Camp is located at 23 Merseles St, Jersey City, Nj, 07302. It will start on June 22nd until August 7th. Monday – Friday from 8pm – 5pm. This Summer Camp program focuses on Soccer.
Super Soccer Stars offers convenient and fun kids soccer camps in New York, New Jersey, and the surrounding region. These extended programs range from 2 hours to 6 hours and provide each child with a full dose of soccer fun for the day. All Super Soccer Stars camps are based on age-specific curricula created by a combination of early childhood, soccer, and behavioral specialists to guarantee that each child is learning and having a blast from the moment the whistle blows.
Join us during the school year on breaks & holidays, and all throughout the summer to keep kicking all year round!
Address: 10 Regent Street Suite 2A Jersey City, NJ, 07302 – Phone: 201-516-0700
June 22 through August 14th, 8:30 AM to 6:00 PM. STEAM/Theme based summer camp
Mon-Fri 8:30am-5:30pm. Early Drop off available at 8 am. Our 10th Annual Summer Camp will be held at our two locations, 513 Manila Ave, and 210 9th street. Children will have access to our kitchen, atelier, edible garden, and magical backyard. Fieldtrips across age groups and plenty of time outdoors, rain, or shine. We are also offering our widely popular 4- week Forest Camp again this summer, which includes larger field trips to nature reserves and junkyard playground on Governor's Island.
Address: 210 9th Street, Suite 1, Jersey City, NJ, 07302 –  Phone: 201-420-8111
"Get ready for SSJC Summer Camp 2020! This year, we are once again offering a 10-week camp, with the option of signing up for any number of weeks that fit your schedule between June 15 and August 21, 2020. In addition to weekly themes, children will have access to our kitchen, magical backyard, and atelier spaces, as well as plenty of outdoor time in Jersey City and beyond. Community field trips, special visitors and plenty of take-home memories. We are also offering our widely popular 4-week Forest Camp again this summer, which includes larger field trips to sites such as NJ State Nature Reserves, Staten Island Greenbelt, and junkyard playground on Governor's Island."
Address: 222 Jersey City Blvd. , Jersey City, NJ, 07305 –  Phone: 201-253-1380
Camp runs from July 6 through August 21, 2020.
The hours of the camp are 9 am to 4 pm, M-F. Extended care available, 8 – 9 am before care and 4 – 5:30 pm aftercare.
Location: Liberty Science Center, Liberty State Park, Jersey CityScience Camp at Liberty Science Center is a full-day summer program for children entering grades 1 through 8 excited about exploring the world of STEM (Science, Technology, Engineering, and Mathematics). How is Science Camp at Liberty Science Center different from other camps? We offer fun hands-on, inquiry-based courses in various disciplines of STEM. Children are encouraged to investigate, ask questions, collaborate, design and test different ideas and concepts. Our knowledgeable and supportive STEM educators lead campers through week-long explorations using real-world science and technology skills and tools. Each session concludes with a Friday afternoon showcase for family and friends.
Address: 209 3rd St, Jersey City, NJ, 07302 –  Phone: 2013388320 ext 210
Our Jersey City Campus offers a French Immersion Summer Program for eight weeks from June 29 to August 21, 2020. Our 8-week camp will be split into different themes that allow children to explore the French language and culture. Local English-speaking specialists will come to our camp to highlight each theme with catered instruction several times per week. Our native French Head Teachers will lead the rest of the activities and work around the week theme. Children will be grouped according to their age. The Pre-K group (3-4 years old) will only accept potty-trained children. As we also value outdoor activities, children take trips to the local park every day. The different activities such as Language Workshops, Arts & Craft, Sports, Music, or Cooking will be conducted in French and explore The Colors of Nature. Early Bird, Sibling, and Multiple Weeks Discounts available.
Cost: $525/week Hours: 8 am – 3 pm After Care: 3 pm to 6 pm for $75/week Address: 209 Third Street Jersey City, NJ 07302
Address: 234 York St. Jersey City, NJ 07302  – Phone: (201) 986- 6705
Morning and Afternoon weekly drop-off sessions for kids 4-12. Kids will learn from painting, sculpting, and arts and craft projects. Snacks are allowed as each session is 2 hours long. Sessions start July 6 – August 28, 10 am-12 pm, and 2-4 pm.
Address: Location:  Newport Rooftop Tennis Court: 105 River Drive South – 9th Fl. Jersey City, NJ
Time: 9AM – 12:30 PM
Summer Mini-Camp Schedule:
"School's Out Camp" – June 22nd – 26th "Independence Camp" – June 29th – July 3rd
"Start-of-Summer Camp" – July 6th – July 10th
"July Camp I" – July 13th – July 17th
"July Camp II" – July 20th – July 24th
"July Camp III" – July 27th – July 31st "August Camp I" – Aug 3rd – Aug 7th "August Camp II" – Aug 10th – Aug 14th "August Camp III" – Aug 17th – Aug 21st
"End-of-Summer Camp" – Aug 24th – Aug 28th
*Early drop-off at 8:30 AM and/or late pick-up @ 1 PM available at later date for $50
http://www.thebrunswickschool.com
189 Brunswick Street, Jersey City, NJ, 07302 – Phone:(201) 420-1550.
http://smart-startacademy.com/
4 locations, check their website for their addresses.
THE BRITISH SWIM SCHOOL
britishswimschool.com
389 Washington Street, Jersey City, NJ, 07302
year-round swim school. classes are held weekday afternoon-evenings and weekend mornings