Summer Camps in Jersey City and Hoboken'23
JCFamilies has the most trusted directory of summer camps in Jersey City and Hoboken, and the surrounding areas. We have assembled a list of the best options for children of all ages, abilities, and interests.
Our summer camps directory ranges from local schools and activity centers with diverse activities for campers to more singular-focused camps (dance, STEM, robotics, soccer, tennis, swimming) to the more classic summer camps in the county. All camps outside the metro area provide transportation from/to JC/Hoboken.
These summer camps in Jersey City and Hoboken directories can be used to find full-day and 1/2-day options for your little campers. So whether you're looking for a few days a week, a few weeks of the summer, or the whole summer, you can find what you're looking for here.
Summer Camps in Jersey City and Hoboken'23
THE BRUNSWICK SCHOOL
189 Brunswick Street, Jersey City, NJ, 07302 – Phone: 201-420-1550
The Brunswick School, offering Summer Camp from June 26th-August 25th, accepts campers entering grade levels Pre-K 4 through 2nd grade in Fall 2023. Campers can sign up for 4 weeks + and enjoy weekly themes, daily outdoor park time and sprinkler play, crafts and exciting field trips, and local walking trips in a safe, and nurturing environment. Adding to a great and healthy summer, freshly prepared, organic meals are included for all campers (breakfast, lunch, and snack), made on-site by our in-house chef team.
Camp is offered on the Brunswick Campus only and all campers must be fully potty trained. Camp is run by Brunswick School faculty and we welcome students from local schools for our camp program to get a glimpse into the daily fun of a TBS student!
WORLD OF ABC, THE WALDO SCHOOL
110 and 125 1st Street, Jersey City, NJ, 07302 – Phone: 201-721-6000
Waldo Preschool STEAM Summer Camp (PreK 2, PreK 3, PreK 4)
Our exciting summer camp program is a balance of fun and creativity, with an emphasis on student-driven, inquiry-based approaches to learning! During each week's unique themes such as Under the Sea and Silly Scientist STEAM (science, technology, engineering, arts, and mathematics) will be incorporated in a hands-on way. Campers will have opportunities to continue to build on their academic skills, such as phonics and reading. Our camp also features daily outdoor time!
Waldo STEAM Summer Camp – In-Person (Kindergarten – 8th Grade)
Featuring robotics, engineering, art, programming, and coding activities, campers will problem-solve and collaborate on projects using the latest technology in a student-driven, inquiry-based setting! Campers will explore exciting, STEAM-focused themes, such as Crazy Chemistry, Architecture Design, Funky Physics, and Engineering the Future! Campers will also learn about a different sport each week in our gymnasium, and participate in daily outdoor time. Twice per week, campers will spend their entire morning at the local Marin Green Park!
SMART START ACADEMY
Various Locations – Phone: (201) 461-0101 
IVY PRIMARY PREP
675 Monmouth St., Jersey City, NJ – Phone: 201-743-9190
Let the summer fun begin at Ivy Primary Prep. Conveniently located at the Enclave on the border of Jersey City and Hoboken. Ivy Primary Prep limits 10 campers to each classroom with a 5:1 student-teacher ratio. Ivy Summer Camp offers weekly themed activities to keep their campers entertained. Camp activities include:
Robotics program
Dance and gymnastics
Outdoor water play
Soccer
Field trips
STEAM activities
Summer camp starts July 5th until August 30th. Camp hours are 8:00 am – 4:00 pm. Extended care from 4:00 pm – 6:00 pm. All meals (breakfast, lunch, and snacks) are provided. To learn more about Ivy Summer Camp visit www.ivyprimaryprep.com.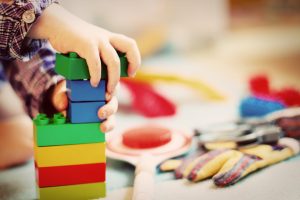 MY GYM
252 9th Street, Jersey City, NJ, 07302 – Phone: 201-205-1218
My Gym Camp: Fun & Flexible!
At My Gym camp we activate the fun every single day – SO LET THE FUN BEGIN! Energizing games, exciting gymnastics, cool arts and crafts, and music guarantee to keep them moving and engaged. And they can kiss boredom goodbye with themes and programs that constantly change, so no two weeks of camp are ever the same.
Camp is perfect for ages 2.5 yrs- 10yrs (potty-trained, please).
Family Camp Cards can be used for Summer Camp. The more you BUY the more you SAVE! Reserve your spot, space is limited book online today! Kids Camp Activities at – My Gym Jersey City
BRITISH SWIM SCHOOL HUDSON WATERFRONT 
British Swim School offers a variety of swimming lessons in Jersey City, NJ for infants, toddlers, kids, and adults. Get started today!
WATERFRONT MONTESSORI
150 Warren St #108, Jersey City, NJ 07302 – Phone: 201-333-5600
Spend your summer with Waterfront Montessori's Summer Camp!
Waterfront Montessori Summer Programs are designed for fun with a purpose. Our exceptional teachers provide a safe and stimulating environment in which children are free to explore their passions. By tackling challenges children will make friends, develop their confidence, and most importantly, have fun learning.
Summer Camp will consist of two 3-week sessions, for children ages 2 through 6.
For more information about this year's Summer Camp theme and to secure your spot, visit our website.
THE FRENCH AMERICAN ACADEMY
Campuses in Englewood, Jersey City, and Hoboken
SWEET DREAMS ACADEMY
661 Montgomery Street, Jersey City, NJ, 07302 – Phone: (201) 433-3008
THE LITTLE GYM
380 Newark Avenue, Jersey City, NJ, 07302 – Phone: 201-2226209 | Text: 201-5598721
Head on over to The Little Gym for the MOST FLEXIBLE & FUN CAMP AROUND!
Summer camps at The Little Gym are adventure-filled camps for children ages 3-8 years old.
Each day of camp involves a fun, creative storyline that will incorporate opportunities for the kids to exercise their muscles, imaginations, and cooperation skills!
This year some of the themes are Warrior Pack, Animal Adventures, Mermaid & Pirate Party, Race to Outer Space, Dinosaur Adventure, Crazy Carnival, Superheroes Unite, Magicians & Scientists, and more!
Don't these themes sound like a whole lot of fun? Camps run from June 26th through September 3rd. You can customize your child's camp sessions to fit your schedule! Purchase as little as one 3-hour session to full weeks of sessions! Camps are offered Monday through Friday (Morning Session 9 am-12 pm, Lunch 12 pm-1 pm, Afternoon Session 1 pm-4 pm). Package pricing is available.
2022 camp dates were 100% SOLD OUT! Book Online today- You won't want to miss out!
HUDSON MONTESSORI SCHOOL
10 Regent Street, Jersey City, NJ – Phone: 201-516-0700
Session 1: 6/20 – 7/7, Session 2: 7/10 – 7/28, Session 3: 7/31 – 8/11, Schedules, activities and prices vary by program. Refer to our Summer Camp Program on the website
LEARNING LADDERS
33-3 Hudson St, Jersey City, NJ 07302 – Phone: 201-918-6643
Join us this summer for Operation Animation, Operation Travel, and Operation Self as we go below the surface through Field trips, Literature, Mathematics, Inquiry-based learning, Robotics, Arts, Science, and Outdoor Time. Meet us for one session or for each of the three sessions and on any schedule of your choice.
https://learningladdersnj.com/media/pdf/LL_Primary_School_Summer_Camp_2023A.pdf
HAMILTON PARK MONTESSORI
1 McWilliams Pl #206, Jersey City, NJ 07302 – Phone: 201-533-1910
Hamilton Park Montessori School is offering 8 weeks of fun for children 3 to 6 years old, starting on June 26th through August 18th. Our very own HPMS teachers curate fun, thematic projects and activities that engage young children and spark their curiosity all summer long! Featuring themes like Recyclemania, To Infinity and Beyond, Animal Planet, and Full STEAM Ahead, we also include daily special activities such as soccer, nature and gardening, yoga, swimming, and water play. We incorporate art, music, science, and fun with food into our weekly classroom activities, spend tons of time outdoors, and have special themed days sprinkled throughout the summer to make it even more memorable!
Come see us at the Summer Camp Fair on April 29th at City Hall Plaza. We hope to have a fun summer with you!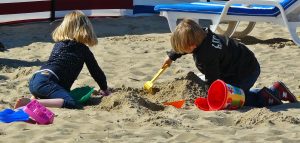 ACADEMY OF EXCELLENCE PRESCHOOL
159 2nd Street, Jersey City, NJ 07302 Phone: 201-963-5555
Our exciting summer camp program is a balance of fun and creativity, with an emphasis on student[1]driven, inquiry-based approaches to learning! During each week's unique theme, such as Mad Scientist, Under the Sea, Top Chess, and much more, our campers will visit stations that inspire them to use their imagination, build their fine and gross motor skills, encourage creativity, promote exploration and discovery, and incorporate STEAM (science, technology, engineering, art, and mathematics) in a way that is meaningful for each child. Our state-of-the-art facility is enriched with a gym, private playground, urban garden, science room, library, and anatomy center.
SWIM STAR
Saint Peter's University in Jersey City
Come swim with Swim Stars!
We are offering 9 fun weeks full of swimming lessons with experienced instructors, pool games, themed arts and crafts, yoga, soccer, outdoor sports, book reading, and much more! Swim Stars are determined to turn your child into a more independent, confident, and happy child.
Who: Children ages 4-14
When: June 19 to August 18; Monday through Friday, 9 am to 4 pm (with optional pre-care and aftercare available).
Price: Early bird special available in January and February!
More info and enrollment through our webpage: www.swimstars.biz
Spots are limited!
TESSA INTERNATIONAL SCHOOL
720 Monroe Street, Hoboken, NJ, 07030 – Phone: 201-755-5585
It's fun to learn a new language! Tessa Summer Camps are thoroughly enjoyable language immersion programs in the language of your choice – Spanish, French, or Mandarin.
With a new theme and adventure each week, take advantage of this perfect mix of fun academics and outdoor activities.
Register by March 1st, 2023, and benefit from our Early Bird rates.
Who? Children ages 2 to 9
Where? Hoboken – Tessa International School
When? June 26th to August 25th 2023
For more information, please visit our website: https://tessais.org/summer-camp-details/ or contact us at [email protected] or (201) 755-5585
MISS YVONNE SWIM SCHOOL
Our camp starts at 9:00 am with bus service pick-ups in JC and Hoboken prior, we head to Secaucus to start out the morning with sports activities! It is at the recreation center where we have our first session of swimming lessons for one full hour, followed by swimming enrichment time (Mondays: pirate ship; Tuesdays: water slide; Wednesdays: rock wall; Thursdays: diving board; and Fridays: free choice) and a shaded picnic lunch. We then head back to the Hamilton Park area(TRA Jiu Jitsu) for Arts & Crafts (Monday – Thursday) and Science Experiments (Friday). Lastly, we finish our day at 161 Fitness & Swim (formally Hamilton Health & Fitness) with our final full hour of instructional swim lessons. Students will have a snack and then head back onto the bus for the afternoon drop-off.
Here is a virtual tour of Secaucus Camp for you to view, from the 2019 season for your to view the beautiful campgrounds we will be able to enjoy on our daily field trip.
If inclement weather is expected, we will remain in JC for the day, indoors at TRA Jiu Jitsu, and swim indoors at 161 Fitness & Swim for both swim times in the day.
Our programs operate every week from June 19 – September 1, choose one or more weeks of your liking, we recommend 3 weeks for beginner swimmers. Our ratio is always 1 counselor per every 4 campers in all our programs. Tuition is $1499/wk and there is a one-time registration fee of $50 for required equipment for all campers. You can register here.
Any questions, please let us know. Prefer chatting on the phone, we do too! Call us at 201.600.4640 or schedule a time for a call here.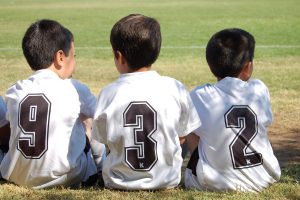 COMPASS LEARNING ADVANTAGE
84 Washington St, Hoboken, NJ, 07030- Phone: 551-252-0428
The Urban Adventures Summer Camp will be filled with many outdoor and indoor activities: STEM Activities, Water play, Arts & Crafts, Swimming, and Rock Climbing.
Each week will have some fun themes, such as dinosaur week, Compass got talent, princesses and heroes, and much more! We will have our sweet service dog, Bommie, with us throughout the summer.
Urban Adventures Summer Camp" is from 8:30 am-5:00 pm (Half-day options are also available.)
We will be in the pool 3 days a week: Mondays, Tuesdays, and Thursdays!
Rock climbing will be Wednesdays and Fridays!
Prices vary on the days scheduled and activities.
BRIGHT HORIZONS
210 Hudson St, Jersey City, NJ, 07302 – Phone: 973-866-8068
Bright Horizons® is a leading education and care company, trusted by families and employers around the world for safe, discovery-driven early education that responds to the specific needs of working families. We know quality care and learning can be life-changing for children and parents, and we've created a research-based curriculum that's designed by educators and delivered by highly trained, professional teachers to engage children and support parents. Our goal is to provide environments that are great places for childhood and prepare children for success in school and life.
SUPER DUPER TENNIS
Super Duper Tennis is back at Newport this summer, offering eleven separate week-long Mini Camps M-F 9 AM-1230 PM. Students aged 4-10 years will play on (2) full-sized roof-top tennis courts. This is an athletic camp with a heavy Tennis Focus. Agility, balance, coordination, tennis strokes, technique, and rallying will all be covered. Tents on site for shaded water and snack breaks. $475 per week.
LUNA DE PAPEL
321 Communipaw Ave, Jersey City, NJ, 07302 – Phone: 201-946-9400
JERSEY CITY SOCCER ASSOCIATION
Caven Point Athletic Complex, One Chapel Ave, Jersey City, NJ, Phone: 212-422-0033
JCSA has once again partnered with Coach Bonny Londono of SEFT (School of Elite Football Training) to offer summer soccer camps for boys and girls ages 5 – 13. In a playful and fun atmosphere, SEFT coaches use a well-rounded approach to youth soccer. Kids will play skill development games, and small-sided matches, and engage in a range of activities that will build their confidence, fitness level, and knowledge of the game. All soccer experience levels are welcome, from novice to travel players. Kids will be organized by age and soccer-playing ability.
June Camp
Week 1: 6/26-6/30
July Camp
Week 2: 7/10-7/14
Week 3: 7/17-7/21
Week 4: 7/24-7/28
August Camps
Week 5: 8/7-8/11
Week 6: 8/14-8/18
Week 7: 8/21-8/25
Register for more than one camp and save for a limited time only!
Camp Pricing:
– Register for 1 week for $315
– Register for 2 weeks for $575
– Register for 3 weeks for $825
– Register for 4 weeks for $995
– Register for 5 weeks for $1175
Register for ALL 7 weekly camps, and get access to any day any week for $1450
**10% OFF Discount Code Early Bird Pricing expires on April 15th. Enter SUMMER10 at checkout**
Click Here to Register
TINY ARTISAN CREATIVE STUDIO
150 Bay St., Jersey City, NJ, 07302 – Phone: 201-589-9144
For the summer of 2023, we've created a camp program that offers engaging activities based on themes that change weekly like arts and crafts, dino world, mad scientist, ceramics, mixed media, and graffiti just to name a few! The Tiny Artisan Camp program is an exciting chance for children ages 3 through 7 to have a fun-filled summer! Campers will engage in stimulating art, play, music, movement, and outdoor activities. We will also spend our day exploring and visiting our beautiful Harborside Park located only a few short blocks from our studio!
We want to create memories that last a lifetime at Tiny Artisan. Campers will benefit from being surrounded by peers, adapting to a daily routine, and having their days filled with productive and fun stimulating activities. Children are longing for creative outlets and a break from their usual summer routine at home. Our summer camp can provide that break and a safe place for children to reconnect with themselves and their surroundings – Tiny Artisan is prepared to provide a restorative environment and an opportunity for children to find joy and incredible happiness this summer.
APPLE MONTESSORI SCHOOL
710 Rt 46 East, Fairfield, NJ – Phone: 973-800-0155
At Apple Montessori Schools, our camp program (7/3-8/25) provides educational, action-packed, fun-filled activities that will inspire new friendships and joyful memories. Each day is a non-stop adventure with activities such as coding, robotics, music, drama, art, sports, daily Montessori lessons, and much more! At our Hoboken locations, we offer off-site swim lessons taught by Certified Lifeguards! With this year's theme of Children of the Future, our campers will look ahead to their limitless possibilities.
TONAL ART MUSIC CENTER
39 Erie St, Jersey City, NJ – Phone:646-667-0091
Private music lessons all summer long, ensemble classes
COBRA FENCING CLUB
629 Grove Street, 4th Floor, Jersey City NJ – Phone: 201-401-2501
3 weeks of summer fencing day camp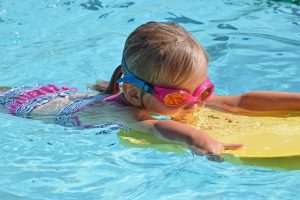 GRIT ADVENTURE CAMP
201 Marin Blvd, Jersey City, NJ, 07302 – Phone: 201-596-6626
175 8th Street, Jersey City, NJ 07302
GRIT Adventure Camp offers 12 weeks of Summer Day Camp fun for campers ages 3-12 yrs, starting June 12th through Aug 28th. Last year over 600 families trusted GRIT to provide a great summer camp experience! This year GRIT is expanding.
TWO camps to teach kids sports, build confidence and grow friendships with a great team of coaches and camp counselors that are ready for a fantastic summer!
GRIT EXPLORER CAMP ( for 3 to 5 yrs) – Main GRIT campus on Marin Blvd
Preschool-aged kids love GRIT as they develop confidence and learn the basics of sports and sportsmanship and the outdoors! A traditional summer camp full of fun activities and creative lesson plans, all designed to meet the developmental needs of preschoolers. Campers are grouped by age and ability into teams that conduct six structured activities a day focused on weekly themes. Each day features as much time outdoors as possible with sports activities, arts & crafts, outdoor local adventure outings, daily water play*, STEM/STEAM academic enrichment, and fun recreational activities.
GRIT ADVENTURE CAMP (for 6+ yrs) – St Anthony's School, 175 8th Street
Expert Sports Training meets serious fun in our Adventure Camp as GRIT takes over the old St. Anthony's High School for the entire summer! Only two blocks from Hamilton Park, this new "Pop-Up" Adventure Camp will be THE place to be this summer with two gyms, an outdoor basketball court, a skatepark and more! Each day features as much time outdoors as possible with instructional sports activities, arts & crafts, outdoor local adventure outings, daily water play*, STEM/STEAM academic enrichment, and fun recreational activities. Build GRIT in your budding athlete this summer! Both novice and more advanced athletes of all
ages will enjoy skill development, gameplay, and fun contests while developing confidence, building friendships, and learning the basics of sports and sportsmanship, and a love of the outdoors.
Each week of camp features an exciting theme and a range of activities designed to build your
campers' academic and physical strength:
✔️Parkour + Ninja Obstacle Course Racing (OCR)
✔️Gymnastics
✔️Skateboarding
✔️Basketball
✔️Soccer
✔️Field Sports
✔️Arts & Crafts, Chess, Board Game Fun!
✔️STEM/STEAM/Academic Enrichment
✔️Plus Fabulously Fun Fridays!
Half Day, Full Day, and Extended Day options are available! Sign up early to save your space at GRIT! Space is limited!
Want to learn more? Sign up for a FREE Trial Class at GRIT on our website and be sure to
Play Sports. Build Friendships. Grow Confidence.
GLOBAL SOCCER ACADEMY
All camp activities will be held outdoors at Gateway Field (23 Merseles St, Jersey City)
Outdoor Summer Camp
Summer Camp is a key part of Global Soccer Academy's year-round soccer training program. We are offering a ten-week program between June 12th and August 18th (July 3rd week is shortened).
Players of all skill levels between the ages of 5 and 14 are welcome to register for one or more weeks throughout the summer.
The GSA Summer Camp is focused on soccer training and scrimmages. We have made some enhancements to this year's program to give more focused soccer training while also offering other activities to engage our players' athleticism, minds, and fun spirits. These additions include:
• Small group soccer training sessions throughout the week
• Daily non-soccer sport play (e.g. kickball, basketball, football, etc.)
• One weekly non-sporting activity (e.g. photography, yoga, movement, etc.)
• Fun with water (e.g. sprinklers, water balloons, etc.) to keep cool in the summer heat
Some other key details about our program:
• Full-day and half-day sessions with extended hours are offered
• Full day sessions from 8:30 am – 4 pm each day @ $425 / week
• Full day w/extended hours allow for 8:00 am early drop-off and 5:00 pm late pick-up @ $475 / week
• Half day sessions are from 8:30am-noon each day @ $325 / week
• Half-day w/extended hours allow for 8:00 am early drop-off and 1:00 pm pick-up @ $375 / week
NOTE: For the week of July 3rd, the camp will only be offered July 5th – 7th (Full Day @ $355 and Half Day at $195). During this abbreviated week, extended hours will NOT be available. In addition, when registering for this week, please select the appropriate "Session Option" in the Booking section.
Indoor Summer Camp:
High-Performance Soccer Accelerator camp at Sofive Meadowlands Indoor Facility. Designed to accelerate player development across all skill levels.
GSA has integrated cutting-edge training tools to bring your child the experience of their lifetime. Each day players will work on SAQ's strengthening their core, speed, agility, balance, and coordination.
GSA has gained exclusive partnerships with the world's leading companies Reflexion Edge and Elite Skills Arena.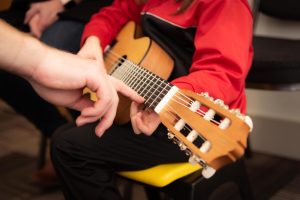 NOTRE DAME SCHOOL OF MANHATTAN
327 West 13th Street, NewYork, NJ, 10014 – Phone: 212-620-5575 x 318
"For the past 19 years, Notre Dame School of Manhattan has offered an affordable, fun, educational camp for 7th, 8th, and 9th-grade girls. This summer is no different, and we are excited to have you gather on West 13th Street!
We will offer five classes, taught by Notre Dame teachers, that will be fun, engaging, and educational. Lessons will be designed to engage students based on their grade level. Register now for Notre Dame's Summer Camp for rising 7th, 8th, and 9th-grade girls. In the morning, students may take three out of five exciting classes. In the afternoon, campers venture out to explore NYC.
The Summer Camp Program will run from Monday thru Thursday, June 26, 2023, through July 20, 2023 (no camp July 4th and morning session only on July 20). The flat fees apply for all four weeks. No refunds. Registration is open through June 1, 2023.
SCiENCE CAMP AT LIBERTY SCIENCE MUSEUM
222 Jersey City Blvd, Jersey City, NJ, 07305 – Phone: 201-253-1538
"Science Camp is a STEM (Science, Technology, Engineering, and Math) focused day camp for children who will be entering 1st through 8th grades in September. At Science Camp, we explore STEM-related topics through kid-centric, hands-on activities.
Campers are divided by grade level into week-long courses, which are connected to an overarching weekly theme. This summer, our themes are Oceans, Sci-Fi, Exploration, Showtime, Maker Skills, and Nature. So whether your child joins us for one week or all six, there is always something new and exciting to learn.
Science Camp also fosters growth beyond academic knowledge. Our STEM programs are the perfect platform for campers to build 21st-century skills like collaboration, innovative thinking, and effective communication, which help kids succeed both in and out of the classroom. "
XCEL AQUATICS
125 Marshall St 7th Floor, Hoboken, NJ, 07030
Join us for a fun and educational experience! Our expert instructors will teach you and your loved ones the essential skills needed to stay safe in and around the water, all while incorporating a splash of fun. Whether you're a beginner or looking to improve your skills, our lessons cater to all levels. Sign up today and make a splash with confidence!
SUPER SOCCER STARS
Pier A Park, 100 Sinatra Dr, Hoboken, NJ 07030
Morris Canal Park- 158 Washington St, Jersey City, NJ 07302
Kick it this Summer with Super Soccer Stars! Have fun in the sun with our soccer FUNdamentals camp! Coaches create an individual skills-based environment to allow each child to develop at their own rate. In addition to engaging themes surrounding the 2023 Women's World Cup, the camps will provide many benefits including different styles of play from countries all around the world, develop self-confidence and new skills!
Please join us at our various Holiday Camps this Summer (Juneteenth, Memorial Day, and July 4th) at Morris Canal Park in Jersey City as well our Summer-long camp at Pier A in Hoboken. All summer camp options can be found on our website https://soccerstars.com/summer-camps/.
Age(s): 3 to 5 & 6 to 10
Camp Hours: 9 AM-12 PM
THE SCANDINAVIAN SCHOOL
210 9th St, Jersey City, NJ 07302 – Phone: 201-420-8111
The Scandinavian School of Jersey City Summer Camp is a 10-week camp (June 12-August 18) open for children 1 year old through 3rd grade. Families can choose to register for any number of weeks, including weeks focusing on Art, Mindfulness, Gardening, Clay, Theatre, Music, Costume & Jewelry Design as well as some of our favorites of exploring textiles, Light, Shadow & Reflection as well as Tinkering with Loose Parts.
We also offer a very special Forest Camp for children 4-9 years old. New this year is that families can choose to enroll for 4 or 5 weeks.
Our Forest Campers leave our campus daily on our very own, private, yellow school bus to explore green spaces near and far and everywhere in between. Liberty State Park, Lincoln Park, South Mountain Reservation, Watchung Nature Reservation, and Tenafly Nature Center are only a few of the special places our Forest Campers visit during the week.
At Scandi School, we focus on the whole child supported by a child-centered and child-led curriculum. We see the child as curious and capable and observe our children carefully to scaffold each child's learning and development. At Scandi School we believe in spending as much time outdoors as possible, rain or shine, and we believe that if we care for ourselves and one another, our children will become strong advocates for themselves, each other, and our planet. We serve organic, plant-based meals prepared on-site by our amazing chef.
Join our weekly tours on Thursdays at 11:15 am to learn more, or pop by our table at the JCFamilies' Summer Camp Fair on April 29th from 10 am-1 pm. We look forward to a magical summer together!
CRESTHILL ACADEMY
112 Sinatra Dr, Hoboken, NJ
Your child will learn Mandarin in an activity-based camp under the instruction of Cresthill Academy CAI school's own highly experienced teachers.
Additionally, there are no prerequisites for Chinese language skills to participate in this camp; however, it is required that all participants be at least three years old at the start of the camp.
Throughout each session, children will have the opportunity to immerse themselves in the Chinese language and culture through a wide range of engaging activities. These activities include singing, storytelling, Chinese dance, arts and crafts, cooking, and outdoor exercises. By actively participating in these enjoyable and immersive experiences, your child will naturally acquire language skills.
Furthermore, to ensure effective communication, teachers will primarily use Mandarin during the camp. They will also incorporate supplemental gestures to assist children in understanding the tasks at hand. Everyday conversational phrases, like greeting each other with "How are you?" in the morning, will be introduced and practiced as part of the camp's curriculum.
We highly recommend a minimum of two consecutive weeks' enrollment to have a better immersion result. Parents are allowed to register by week.​
ALPHA MINDS ACADEMY
Hoboken and Jersey City Locations
SUMMER 2023 "BRIDGE" PROGRAM
Avoid the dreaded "summer slide" by enrolling children in our intellectually stimulating, engaging, and interactive summer classes
In-Person (Jersey City and Hoboken) and online classes!
Summer Schedule: June 26th – August 10th
Register at: https://www.alphamindsacademy.com/summer2023
CHESS (Jersey City, Hoboken & Online)
Chess classes for all levels (from 5 years old): Beginners, Intermediate, Advanced
CODING
Scratch (gr. 2-5) – Beginner & Intermediate
JavaScript (gr.5-10) – Beginner & Intermediate
MATH & LOGIC
Logic K (gr. PreK-K)
Mathematics (gr.1-10)
READING & CREATIVE WRITING
Reading Phonics & Fluency(gr. PreK-1)
Reading Comprehension (gr.1-5)
Creative Writing (gr. 3-8)
RUSSIAN (Hoboken & Online)
1. Russian PreK "Развивайка" Class (in-person) (3-5 yo)
2. Russian I (in-person and online) (4-7 yo)
3. Russian II (5-8 yo)
4. Russian III & IV (6-9 yo)
Blog Updated: June 2nd, 2023