We appreciate these artists and performers who come every year to celebrate culture and diversity in our event. It's great to teach our kids that diversity is beautiful, and giving them this exposure at an early age can help them so much in life.
Date: October 2nd, 2021
Location: Hamilton Park
Time: from 10am to 2pm
Event details at http://jcfamilies.com/event/annual-cultural-diversity-festival-in-jersey-city/
189 Brunswick St, 3rd Floor, Jersey City, NJ 07302 – Phone: (201) 969-6260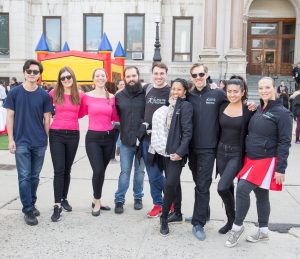 Jersey City Ballroom believes that dance makes life better and they want to share that with you!
They specialize in Latin, ballroom, salsa, swing, tango, and wedding dance lessons. They also offer group classes and private lessons for all ages, children to adults. Their mission is to encourage and support their students at every phase of their dance development.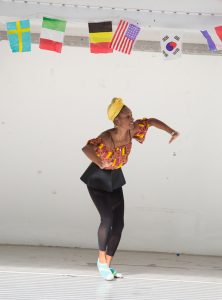 West African dance traditionally pulls movements from everyday life of chores, work and imitating animals.  African dance uses all these types of gestures to tell a story or to celebrate life.
This dance performance is a mixture of traditional West African, West Indian and Afrobeat dance moves. It is a total body workout, the best cardio you will ever have.
Classes are held at various locations in JC and in The Heights. Nearby classes are held at Grassroots Community Space 54 Coles street.
Please write to [email protected] to get your email in her list to be sent Eventbrite links to register.
196 Morgan Street, Ground Floor, Jersey City, NJ 07302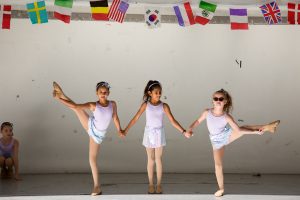 Performing Arts Workshop is celebrating a decade of building confident, resilient, happy kids in our community! 2021-22 Youth Performance Programs begin October 2 with classes available in-studio & online. All students progress at their own pace and perform in our showcases. Additional performance/competitive opportunities are available for intensive students throughout the season. Learn more about PAW's programs, team, procedures & protections at www.performingartsworkshop-nj.com.
108 Bright St, Jersey City, NJ 07302 – Phone: (856) 912-3883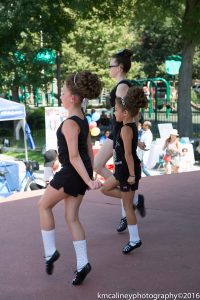 Offering solo, team, competitive & performance Irish Dance classes in Jersey City, NJ. At KSA, they strive to improve every dancer's ability while developing poise, confidence, perseverance, and other skills necessary to be a successful and healthy adult. We strive to educate the whole child through our dance classes, not just danceability.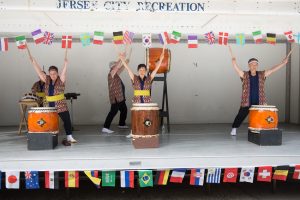 Traditional and contemporary Japanese Taiko(drum) music. They use two styles of drumming. Suwa style drumming and the ensemble drumming idea both come from Daihachi Oguchi, the Grand Master of their style of drumming.
329 Warren St, Jersey City, NJ 07302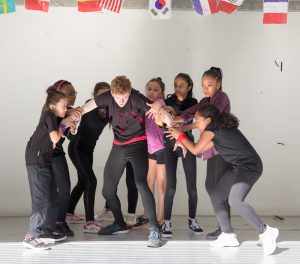 Nimbus focuses its work on the intersection between high-level dance and innovative ways of involving communities and audiences. Founded in 2005, Nimbus presents performances and programs to diverse audiences locally and on tour, serving present audiences and building future ones.
107 West Side Ave, Jersey City, NJ 07305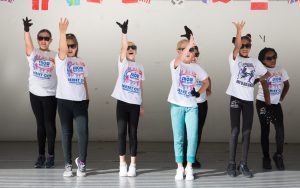 Their mission is to nurture both the potential artist and the recreational dancer who studies only for the inherent rewards of self-discipline, confidence, physical fitness, and a greater appreciation of motion and music. Students are encouraged to discover dance and movement in order to better understand themselves. As a student progresses they are challenged with the latest dance innovations and choreography while emphasizing technique, safe work habits, personal responsibility and concentration at Jersey City Dance Academy.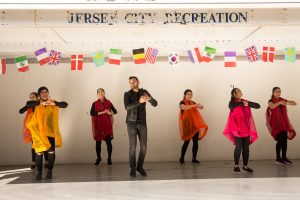 Shehnaaz Dance Academy is a Jersey City-based Performing Arts & Cultural School, Shehnaaz Dance Academy (SDA) was born out of our love for teaching and a passion for dance. Founded in 2012, SDA is a Jersey City-based dance school that offers a variety of Indian & fusion dance classes, Indian Classical music instruction as well as Cultural Exploration classes. Our mission is to instill a love of dance, inspire self-confidence, discipline, harmony, and respect for the arts and all cultures.
We create a nurturing and accepting environment to allow students to blossom and discover their passion for the arts. Our dance class offerings include and are not limited to Indian Semi Classical Dance, Indian Folk Dance, Bollywood, Hip Hop (fusion of Bollywood and Hip Hop), Jazz, Lyrical, & Contemporary Dance. We are a part of various local school after-school programs as well as host private in-person and virtual classes in Jersey City. SDA also customizes programming for private and corporate events.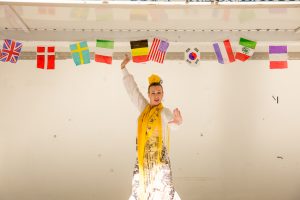 Founded in 2009 the Cadencia Dancers (formerly Caña y Cadencia Flamenco) is a flamenco dance and music troupe bringing the art of flamenco to audiences to New York City and Tri-State area. Started as a Tablao at Café Andalucia, in Manhattan 2010-2014, the Cadencia Dancers today perform in a variety of settings including cultural festivals, cafes, art openings, and street performances.
233 9th St, Jersey City, NJ 07302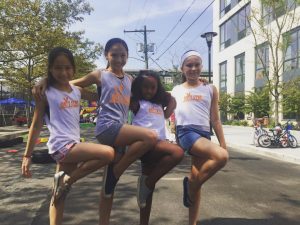 Next Step Broadway's mission is to provide an environment where all ages and levels can experience the joy of expression through dancing, singing, acting & much more. Instructors will introduce the knowledge of technical, musical, creative, and performance skills, and will develop these skills for all levels. This developmental program builds confidence, self-esteem, and coordination to create a well-rounded whole artist.
54 Coles St, Jersey City, NJ 07302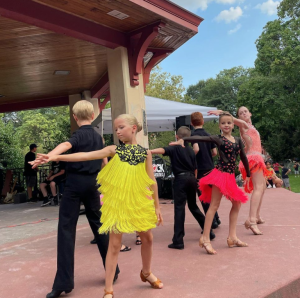 Impress Ballroom would like to invite all dancers to join their in-person ballroom and Latin dance program for kids and adults in Downtown JC. If you love dancing (Salsa, Cha-cha-cha, Jive) welcome to their cozy studio. Masks, sanitizers, and lots of fun. Ventilation and air conditioning in the studio.
Celebrating 30 years of dance making, the Nai-Ni Chen Dance Company is a rare Asian American female-led touring company that honors and advances the dynamic spirit of Chinese American cultural tradition. A cross-cultural choreographer who aims to bring the audience across cultural boundaries, Nai-Ni Chen's unique choreographic styles reflect the grace and splendor of the Chinese cultural traditions she studied in Taiwan, and the dynamic spirit of modern and contemporary dance she acquired in New York.
PIMA was founded in 1981. PIMA is home to world champions, budding martial artists, and those who simply want to learn self-defense.