Outdoor Fitness Classes In Jersey City and Hoboken
Due to COVID-19, a lot of everyday activities that we were a part of shut down including gyms and fitness classes. Luckily, things are slowly opening up including restaurants, retail stores, parks, and more. Since we all have been at home, we know a lot of you want to get back on the fitness train and to get back in the groove of working out. Luckily, a lot of fitness businesses in Jersey City and Hoboken have taken their classes outdoors this summer so that you can maintain safe distance as well as have a chance to stay fit.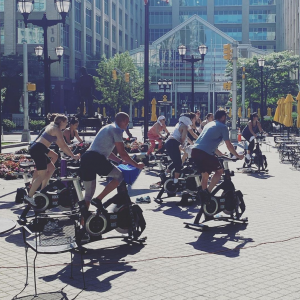 Cyclebar is offering outdoor cycling classes in the Harborside area. You can check their schedule on their website and pick the day that works best for you. Make sure to register ahead. More information here. 

No matter what your fitness level, 150 Bay Fitness will help you reach your fitness goals. 150 Fitness Bay is offering outdoor workouts in Hamilton Park. You can register on their website directly for their Pop Up Park Workout classes that start at 9 AM every day. Here is a list of their full schedule. 
At CKO Kickboxing, get ready to burn fat, reduce stress and tone up by punching and kicking real heavy bags. Fitness Kickboxing is the number one fat-burning, cardio exercise, with up to 1,200 calories burned during a one hour class. CKO Boxing is now offering outdoor boxing classes in their patio area for members only. They have a full schedule and have classes Monday through Friday. You can register and read more here.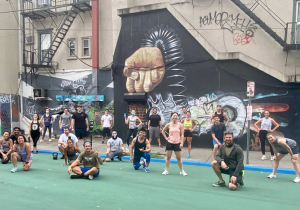 Whether you're here to lose weight, gain muscle, or improve your health… your goal is our goal and Ironbound performance is here to help you out! Ironbound performance is now open for outdoor classes. They are doing classes outside their studio as well as on Newark Ave. Here is their full schedule. 
Jane Do is offering their fun classes in Jersey City and Hoboken this summer. Their OutDoor Do It all classes fuses artistry and athleticism to lift your booty and your spirit. Strength training is coupled with high and low impact cardio elements and flexibility exercises to foster the most powerful version of yourself. Register online here now. 
Asana Soul Practice is currently offering outdoor yoga classes in Jersey City and Hoboken. Their outdoor classes are located at the Roberto Clemente Baseball Field, on the corner of 6th and Grove Streets. You can see their class schedule here and register.

Instructors for JC Barre come from a variety of backgrounds and exercise experience and are ready to help you reach your fitness goals. You can sign up for their weekly Saturday outdoor Bootcamp sessions on MindBody.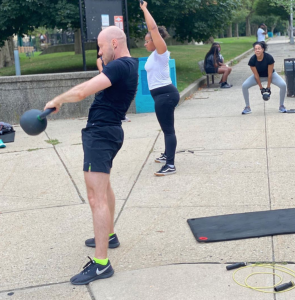 JC Barbel is offering outdoor classes. Their classes are twice a day and you can register online. Here is their schedule.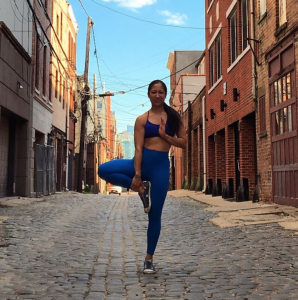 Their mission is to create an experience that will encourage you to keep coming back to build a better you. From the music to the energy, their aim is to keep pushing past your limits and sculpt your dream physique! They are offering outdoor classes that include fitness and yoga throughout the week. Check out the class schedule here and register.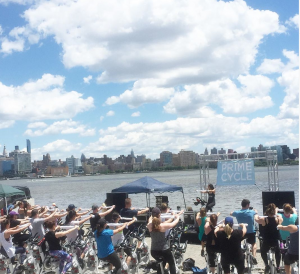 Prime Cycle is offering outdoor classes now at Stevens Park (5th Street) — Hoboken Little League Field and Batting Cages. Please note if classes are held in the batting cages, you will be in an enclosed space that has two large garage doors that will be open at all times before and during class. If you have any questions or concerns about this specific location please email us at [email protected]. Register now.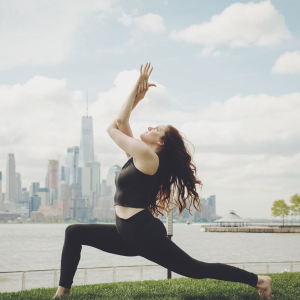 Join Hudson Yoga Project in Hoboken for yoga! Their mission is simple: they help people transform their lives through yoga. By practicing with them you'll get stronger + more flexible. You'll send your stress levels way down + bring your happiness levels way up. You'll feel freer, calmer, and more balanced. You can see their class schedules here. 

Outdoor workouts with CrossFit Hoboken are now open! You can sign up for their outdoor classes on MindBody. They offer several classes throughout the mornings and evenings daily. See the schedule here.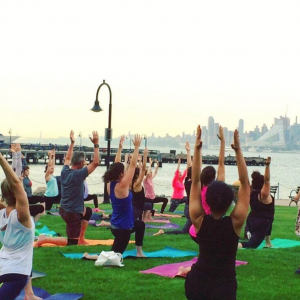 Surya Yoga is so excited to see you in person! Join them for Yoga in Maxwell Park, Hoboken. Class size is limited to 15 people. Social distancing will be observed. Masks are encouraged. Online registration is required. No walk-ins. You can use your existing memberships or class packs. Register here. 
F45 is specifically designed to provide a functional full-body workout while improving energy levels, metabolic rate, strength, and endurance. They are now offering outdoor classes at Pier A Park in Hoboken. Check out their schedule here and sign up!
Beloved World Yoga is offering outdoor classes at Riverview Fisk Park and Pershing Field.
Monday 7pm Babe Ruth Field at Pershing Field
Tuesday 6:30pm Riverview Park
Wednesday 9am Riverview Park
7pm Babe Ruth Field at Pershing Field
Thursday 7pm Riverview Park
Saturday 9am Pershing Field
Sunday 11am Riverview Park
To register or more information, check their schedule here.