My Gym Jersey City and Hoboken Are Open!
My Gym was born out of a passion to teach children in a fun, physically engaging environment. Their goal is to create an environment where children feel loved and supported so their self-esteem and confidence can flourish. My Gym Jersey City and Hoboken provide classes and activities for children starting as young as 6-weeks-old. Each class is specifically tailored to each age group and are grouped based on parent participation and independent classes.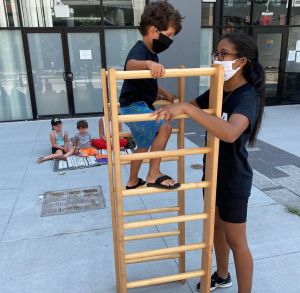 My Gym Jersey City and Hoboken are now open! Due to COVID-19, they are making sure to take all the precautions necessary for the safety of your child when they come to their location.
Please be assured that they will be following all State and CDC Guidelines and taking the following additional steps to ensure the safety of children and staff:
All staff will have their temperature taken upon arriving to work and will be wearing a mask throughout the duration of their shift.
The main door will be used as our entrance, the side door will be used to exit the gym.
The ball pit will remain closed.
The water fountain will not be available for use, so please send your child with their own labeled water bottle.
Also, please send your child with a labeled peanut-free snack to enjoy during snack time.
All children will be signed in at the door using a QR code, so if you do not already have one, please download a QR code reader from your cell phone's app store now.
Camp enrollment will be at a limited capacity based on New Jersey guidelines.
We will abide by social distancing guidelines during all activities. (While strongly recommended, masks will not be required for children.)
Games that involve shared equipment or toys (balls, beanbags, etc) will be extremely limited, and items will not be used again without being properly sanitized.
Staff will be periodically cleaning frequently touched areas throughout the time the children are with us.
Bathrooms will be cleaned by a staff member after each use.
Children will be dismissed individually at the door, so please be sure to arrive promptly at the appropriate pickup time.
They are offering a ton of programs at their Jersey City and Hoboken locations:
INDOOR CLASSES
Join them indoors for classes for children as young as 7 months purchase prednisone for dogs old-13 yrs old. Indoor classes are currently offered on Tuesdays, Thursdays & Saturdays. See their indoor class schedule, and book your FREE Trial class here!
https://www.mygym.com/hoboken/schedules
https://www.mygym.com/jerseycity/schedules
PRIVATE PLAY DATES
They are offering Private Play Date sessions every Friday. These are 45-minute sessions of free play in our gym play area! Offering drop-in options for only $20 per session per child! Book your Private Play Date Session here! 
https://www.mygym.com/hoboken/events
 SUMMER CAMP
My Gym Camp is simply the best! Children participate in energizing fitness games, noncompetitive gymnastics, arts and crafts, music and so much more. Each camp program is uniquely designed to keep your children moving and active, as we emphasize physical development and personal success. Their themes and programs change daily, so no two camp days at My Gym are ever the same. Perfect for ages 2.5-10 yrs (potty-trained please). Book your camp session with them here: https://www.mygym.com/hoboken/camp
 OUTDOOR CLASSES
They are bringing My Gym fun-filled classes outdoors right behind the Monroe Center! This outdoor setting will enable us to provide a great program while keeping social distancing requirements in place. It's the same My Gym fun in a great outdoor setting. Bonus! They have flexible options to join us for drop-in classes or upgrade to unlimited outdoor classes! Check out Outdoor schedule here: https://www.mygym.com/hoboken/events
 ONLINE CLASSES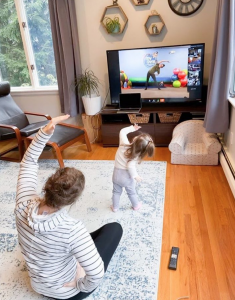 Not quite ready to join them in-person yet? No worries! They are still continuing LIVE Virtual classes for you to enjoy right from your living room! See their LIVE class schedule here:
https://www.mygym.com/hoboken/schedules
https://www.mygym.com/jerseycity/schedules
STEAM CLASSES
Back to school is upon us, and My Gym is here to help with this unique return to school! They will offer a brand-new program: STEAM Learn & Play! STEAM stands for Science, Technology, Engineering, Arts, and Math – and this program marries the best of My Gym's games, relays, and physical fun with STEAM project-based learning. No two classes are the same, as themes change weekly. Kids will love exploring outer space, under the sea, Jurassic times, all things Frozen, and more!
Created especially for children ages 4 through 10, this drop-off [3-hour] program is appropriate for any family looking to supplement their child's education in a fun, engaging, and experiential learning environment. Space in this special drop-off program is extremely limited, and we are strictly adhering to all CDC and Health Department protocols and best practices. Read more here and take the survey. 
For more information, please visit their website here.