Wineries To Visit Near Jersey City
This blog has a list of wineries near Jersey City that you can visit and enjoy. Who doesn't love a glass of wine or a bottle, especially during the summer? Luckily, there are some amazing wineries and vineyards near Jersey City that you can go over the weekend. New Jersey has been known to have the perfect climate to produce some great wine. New Jersey has a long history of winemaking, winning awards as early as 1767. Visiting some of New Jersey's wineries is a great activity to do with family and friends but keep in mind some are an hour to two hours away! If you are looking for some other fun summer activities, check out our blog on Lavender Fields, Sunflowers Fields, Gardens, and Fruit Picking.
Please call and confirm timings with the winery before you visit as it can change depending on the weather. 
610 Windsor Perrineville Rd, Robbinsville, NJ 08691
This is a beautiful and romantic vineyard near Jersey City. The vineyard is located in the rolling terrain of eastern Mercer County in Central New Jersey. They started with 3 acres of Cabernet Franc and Chardonnay. They started in 2012 and are now open to the public! Working Dog Winery is about an hour away from downtown Jersey City. You can enjoy wine at their patio were on the weekends they offer live music and a food truck or bring a blanket and sit in the grass. You can purchase bottles and glasses for $2. Bring your own snacks as they don't have food for purchase.  Read more about their COVID regulations here. Kids are not allowed anymore so do keep that in mind.
 46 Yard Rd, Pennington, NJ 08534
Hopewell Valley Vineyards is a Jersey winery dedicated to the creation of handcrafted wines by blending Old World traditions with New World flair. Their mission is to provide a relaxing, quaint, and beautiful environment where to experience world-class wines, enjoy the company of friends, and create long-lasting memories. They have molded three generations of traditional European winemaking experience with the challenges and excitement of establishing a state of the art vineyard and winery in the heart of the New Jersey terroir. Live music and wine is available in bottles or by the glass. They are about an hour and 15 minutes away from downtown Jersey City. So visit this beautiful winery near Jersey City.
80 Old York Rd, Ringoes, NJ 08551
Old York Cellars is one of the best wineries in NJ. It offers a full selection of award-winning wines and an extraordinary experience both inside and outside of the tasting room. The winery plays host to a variety of special events and exciting programs including seasonal Wine Festivals, Music Under the Stars, Comedy Nights, Specialty Tasting Experiences, and the exclusive Vintner's Club. They are about an hour away from downtown Jersey City. You may have to make reservations for one of their covered seating areas, with the exception of their Family in the Vines Experience, and unless otherwise stated. During this time they are offering self-guided wine tastings, wines by the glass & bottle. Also their NEW Small-Group Guided Wine Tasting Experiences Saturday & Sunday: Learn More/Reservations. 
269 Riegelsville Warren Glen Rd, Milford, NJ 08848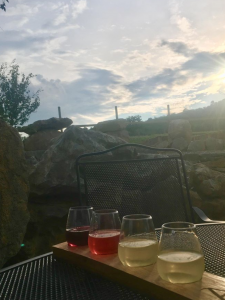 Alba's 93-acre estate is nestled in the rolling hills of Warren County, specifically on the north side of the Musconetcong River valley, a tributary of the Delaware River. One of the beautiful wineries near Jersey City. They are a part of the Warren Hills AVA where their vineyard rests between the elevations of 250' and 650' above sea level providing the farm with ample drainage of cold air; which helps to mitigate spring frosts and prolong our growing season. At the moment, they are only offering wine flights or wine by the bottle/glass. They are about an hour away from downtown Jersey City.
330 Cold Soil Rd, Princeton, NJ 08540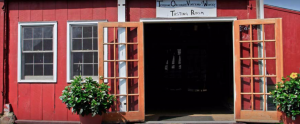 The Mount Family expanded in the new direction of vineyard and winery in 2003. They planted 3 acres of 12 varieties to see what would grow well in their climate, with the largest amounts in Chambourcin, Vidal Blanc, Cabernet Franc, Cabernet Sauvignon, and Chardonnay. They have now expanded to 9 acres of grapes and 16 varieties of wine including Apple Wine, Harvest Blues, and Just Peachy, all made from their own apple cider. Starting June 19th, the Terhune Orchards Winery will be open in their historic apple orchard Friday, Saturday & Sunday from 12 pm-5 pm. Enjoy wine by the glass, tasting flights, and wine slushies. Masks are required when not seated at tables, however, are required on-premise of farm. Tables are limited to 6 guests and have a 2-hour time limit. Light fare including chips & salsa baskets and cheese baskets will be available. Tables will be socially distanced.
127 Hillsdale Rd, Colts Neck, NJ 07722
In 2002, the Giunco family made its first barrel of wine from a handpicked selection of grapes grown at their Colts Neck farm. That first barrel became known as Chambourcin Riserva and won its first gold medal in the 2004 NJ Wine Competition. The Chambourcin Riserva vintage continues to makes them proud by medaling at the prestigious San Francisco Chronicle Wine Competition! 4JGs unfortunately cannot host parties over 6 persons. While not required, reservations for groups of 4-6 are recommended to ensure we are able to accommodate your party. Reservations can be made prior to your visit by clicking here. They are an hour away from downtown Jersey City.
783 County Road 519, Belvidere, NJ 07823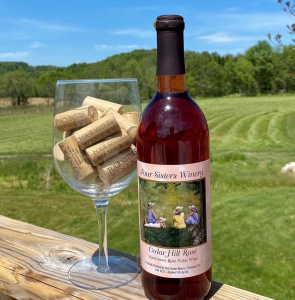 A boutique winery opened in 1984 by Matty and Laurie Matarazzo as an investment in the future of their four daughters. They produce over 26 varieties of wine – including dry reds, sweet red, dry whites, sweet whites, fruit wines, two-port style, a sparkling, and a spiced red and spiced apple wine. They are about an hour away from Jersey City. At the moment they are doing 6 days a week for wine sales and wine tasting $5 for up to 8 wines.
1 Jeremiah Ln, Pittstown, NJ 08867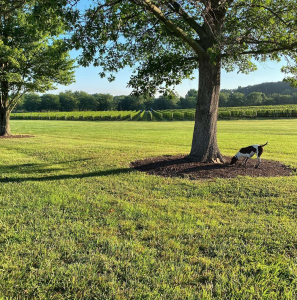 In 2000, their family purchased this 51-acre farm to supply their retail garden center, Great Swamp Greenhouses in Gillette, NJ.  They have planted over 20 acres of grapevines on a sunny hillside at the top of the property and transformed it in a spectacular 7,000 sq. ft. winery. The main white varieties are Chardonnay, Riesling, and Gewürztraminer. They are an hour away from Jersey City. They are currently offering a limited amount of outdoor seating on their open-air crush pad, stone patio, and lawn. You can purchase wine by the bottle or glass in the Tasting Room or table-side from your BV server. You can purchase wine glasses for $3 each. You're always welcome to bring your own wine glasses from home.
54 Mt Salem Rd, Pittstown, NJ 08867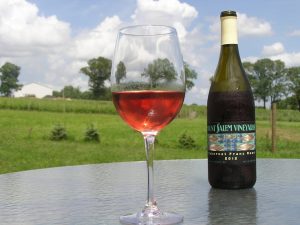 At Mount Salem Vineyards, largely and proudly self-taught in viticulture and enology. Mount Salem Vineyards Our estate vineyard is located in Hunterdon County, New Jersey, near the village of Pittstown. All service is outdoors in the meadow, with limited seating under a tent. Glasses and bottles only, for now.
9 Rocktown Rd, Ringoes, NJ 08551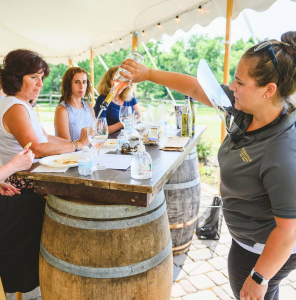 Unionville Home is the original estate vineyard of the winery. Not accepting walk-in tastings. Tastings are on Fridays, Saturdays, and Sundays by appointment in their spacious, tented patio overlooking our four seasons gardens.  They are not accepting walk-in tastings at this time because of COVID. Read more about their COVID-19 regulations during tastings. They are about an hour away from Jersey City.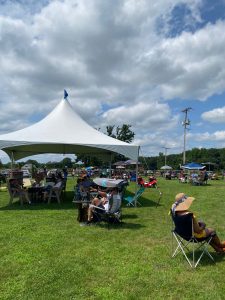 The Cream Ridge Winery was founded in 1988 by Tom and Joan Amabile. Since 1988 the Amabile family have enjoyed the passion for wine and the joy of spending time with our customers who we prefer to call our friends. Try their wines, enjoy our 14 acres of vineyard and sign up for the CR WINE Club! Together you can share the passion for wine, friendship, fun, food and conversation. Kids and dogs are allowed. They have live music as well. You can check their tasting packages here.
Updated May 12, 2022