Lavender Fields To Visit Near Jersey City
Once June hits, Lavender fields are filled with beautiful and luscious-smelling lavender. Lavender farms are a must-visit in the summer and luckily there are a few in New Jersey that you can check out with the family. Believe us, each one is worth the visit! Not only is Lavender beautiful and smell amazing, but they also have various benefits and uses including anti-inflammatory properties and can also help with sleep patterns.
101 Karrsville Rd, Port Murray, NJ 07865
Orchard View Farm is about an hour away from Jersey City and a great stop to check out lavender fields. Located in Warren County NJ, Orchard Lavender Farm is open Fridays, Saturdays, and Sundays from 10 am-5 pm. They are a family-owned and operated lavender farm. They also offer handmade artisan lavender bath & body products, lavender culinary products, honey, lavender teas, and tea accessories, aromatherapy jewelry, lavender essential oil, lavender baked goods, home decor and so much more at their shop. You would be able to cut their own lavender during the harvest season when you visit them. They are a pesticide-free and herbicide-free farm.
452 County Road 579 Milford, NJ 08848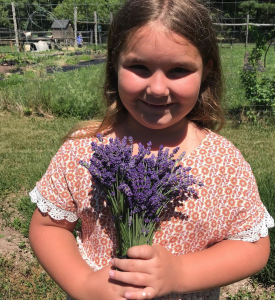 Once a popular "pick-your-own-raspberry" farm, their family's crop was demolished by the ever-increasing deer population. In their search for a deer-resistant crop, they discovered Lavender. The more they learned, the more enchanted they became with Lavender for its beauty, variety, healthful properties, and resilience and that is when they became lavender farmers. Mad Lavender is about an hour away from Jersey City and also offer pick your own lavender. They also have other activities on the farm like goat yoga and workshops that can be great to do with the family. Schedule an appointment here. 
288 Pleasant Valley Rd, Morganville, NJ 07751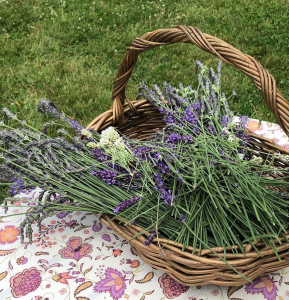 Pleasant Valley Lavender is located in Morganville. On nearly ten rolling acres, their family has planted a variety of French and English Lavender for you to enjoy. Throughout the spring and summer, the public is invited to explore the fields and cut their own fragrant Lavender bundles. If you prefer, the will harvest fresh bundles for you. They offer fresh cut Lavender by the bundle, dried Lavender, loose buds, handmade sachets, and an assortment of handcrafted soaps, and delicious Lavender honey from their beehives. Due to the Covid-19 Global Pandemic, they are open for U-pick, plant, and product sales by appointment only. They are not open for drop-in or unscheduled visitors.
3741 Lawrenceville Rd, Princeton, NJ 08540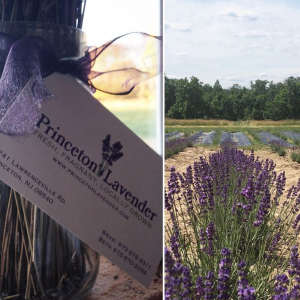 Located in Princeton, New Jersey, this farm is about an hour away from downtown Jersey City. Their field is now producing fresh lavender and they are expanding their plant offerings which now include: Marigolds, Mezoo, Astilbes. ​Appointments are now welcome and you can contact Brad 973-978-8311 or Beth 973-570-2099 to make one. They also have goats you can visit which would be a great activity for the kids.
890 Belle Mead-Blawenburg Road, Skillman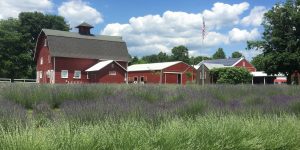 Hidden Springs Lavender Farm is located about an hour away from Jersey City. They are now open from every Saturday and Sunday 10-4pm. They also have a horse barn and trails where you can ride. Face masks are required to enter their shop and no pets are allowed. You are welcome to come to the farm during Business Hours ONLY unless you have an appointment. There is no fee to enter the farm. They do have a donation box if you would like to leave a little something.
106 Iron Ore Rd, Manalapan Township, NJ 07726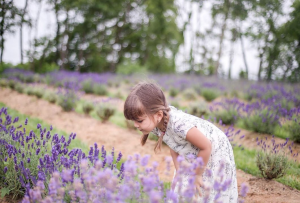 Happy Day Farm boasts 130 acres of farmland and luscious lavender fields. They are an hour away from Jersey City. With two different types of lavender, both Phenomenal and Hidcode. The lavender fields are only for viewing. The lavender fields are open through June 30, Tuesday to Sunday, 8AM to 3PM. They also have fruit picking so you can enjoy the day picking fresh fruit as well as view gorgeous lavender fields.
Updated June 8, 2021