Summer Weekend Activities in Jersey City Your Kids Will Love
It's summertime! The best part of the year for almost every child. They can run, play, and swim all day long. And it seems like it's never going to end. If you are a Jersey City resident, your kid is lucky since there are numerous possibilities for spending free time with a lot of fun around the city. Here are only several summer weekend activities in Jersey City your kids will love.
Newport Green Park – the so-called "urban beach."
No child can resist a beach and all its magic, even if it is an artificial beach between downtowns. But, if that beach has a specially created playground with swings, climbing areas, dangling bridges, and many other attractions, it seems like playtime heaven. However, that's not all that Newport Green Park has to offer. The best thing in the park is a jolly splash pad with additional equipment, such as sprinkles and buckets.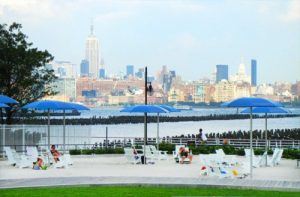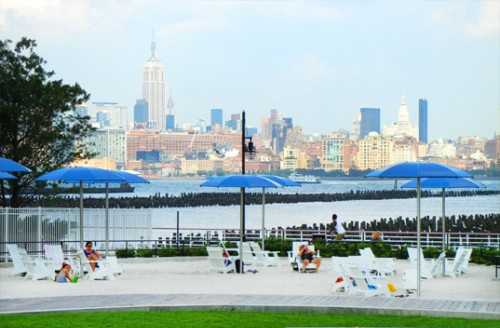 And when your kids are exhausted from all the afternoon water games, take them to one of the fabulous downtown restaurants to dine and rest for the end of the day.
The city's public pools
Jersey City has three public pools for all those family people who are more like pool types. They are all open during the summer season and can count among the top weekend activities in Jersey City your kids will love. Apart from these outdoor pool options, you can also choose from several indoor ones that are equally good and popular among Jersey citizens.
Moreover, visiting these swimming pools can be a good choice if your little ones still can't swim since most offer great swimming lessons. All you have to do is to call, check availability, and schedule your appointment.
Amazing parks – one of the summer weekend activities in Jersey City your kids will love
There is no better place for a city escape than a good, well-designed park. Luckily, the city of Jersey has plenty of them. Green getaways for the whole family. And the best thing is every neighborhood has one such jewel.
What's more, if you are new in the town and your children need time to adjust to the new environment, apart from plenty of strategies to make the process stress-free, going out to a park can help them make friends easier.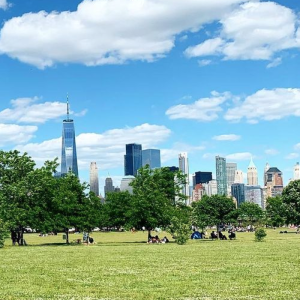 However, as we all know, big parks can sometimes be too crowded and unsuitable for small children. But the Jersey City citizens don't have to worry. In this city, now and then, you will find specially created small playgrounds for the little ones where they can play freely and explore the world of nature.
Indoor play spaces
When the summer days get too hot, and you are out of ideas for entertaining your kids, Jersey City has something for you. Check out some of the amusing indoor play spaces. Those playgrounds enable your kids to work off their energy and spend a day participating in many exciting activities. They will fight the obstacles like real ninja warriors, running and climbing until they tire. And all the time, the focus is on the sensory and movement activities.
Moreover, these indoor play spaces can be pretty educational too. Some offer particular kinds of programs that prepare little ones for their school days physically.
But, don't be surprised if your kids become so in love with these places that they repeatedly ask to come there. Still, it's good to know that they can also be an excellent choice for summer weekend activities and making your kid's birthday parties.
The Hudson River Waterfront Walkway
This area of Jersey City is a perfect place for the whole family. A vast open space in the ideal natural environment. An excellent choice for a picnic party with your friends. The older ones can enjoy the view while the little ones freely explore and roam around. No matter how demanding modern kids can be, they will always stay disarmed by the opportunity to play endlessly in an open space. These weekend getaways inspire them to be creative and bring them back to nature. And if your kids prove to be nature lovers, you can easily find numerous summer camps and nature programs that Jersey City organizes for free.
Newport Centre Mall
When you hear the word 'mall,' the first thing that comes to mind is most likely shopping. However, when we talk about Newport Centre Mall, shopping is just a part of the experience. This place has some exciting weekend activities for your kids, too.
While moms can't find enough time to go out at weekends to get some comfort in window shopping, children can try some adventurous rides or come to see the newest play in the mall theatre. And when both of the shows come to an end, they get together and grab something to eat.
Acting schools and art studios
If your little ones show interest in art, let them spend their weekends in an environment that will enhance their creativity. In Jersey City, there is an acting school where, through fun and well-planned activities, your kids can practice their talent while treated like real stars. On the other hand, the city's art studio organizes nature-friendly projects and imaginative art classes to help your kid develop their artistic skills and understand the importance of protecting the planet.
So, those were only some summer weekend activities in Jersey City your kids would love. For more options, you just have to do good research and then make a good plan. But, no matter which of these you choose, one thing is for sure- in Jersey City, your little ones will never get bored.
Author Bio:
Angie Sims used to work in the traveling industry for six years and now works in the relocation industry. For the last three years, she has been specializing in helping people with their domestic and international relocation. She is also a full-time mom and a part-time blog writer. From her own experiences, she writes about traveling and moving with children on her blog.