10 Butterfly Gardens to Visit Around Jersey City
Summer is upon us. As the weather changes, we know families are looking for fun activities, and what is better than seeing beautiful butterflies? These scenic gardens offer the best places in New Jersey to observe some of nature's most majestic insects. Therefore, we have created this guide to the best butterfly gardens to visit around Jersey City.
Van Vleck House & Gardens
21 Van Vleck St, Montclair, NJ 07042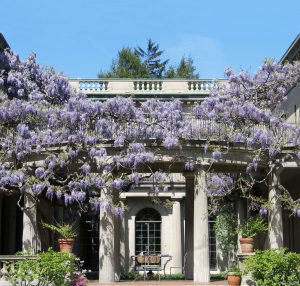 Van Vleck House and Gardens, a former private estate by the eponymous family, is a non-profit community resource in Montclair in Essex County, New Jersey, displaying a public botanical garden of mostly ericaceous plants that have been developed over several generations. They are filled with gorgeous flowers that are blooming every season. The garden is about an hour and 45 minutes away from downtown Jersey City. The gardens are open 365 days a year and accessible to all. Not only do they have some beautiful butterflies, but they also provide food and shelter for the local butterflies.
Butterfly House at the Watershed Institute
31 Titus Mill Road Pennington, NJ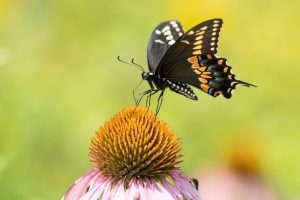 The Kate Gorrie Butterfly House originally opened in 2000 to honor the memory of Kate Gorrie, daughter of Meg and Tom Gorrie of Pennington, NJ. The Gorries are long-time board members and benefactors of The Watershed Institute and chose to honor Kate's life and her love for the beauty of nature by helping build a butterfly house. The outdoor structure is open seasonally (mid-June to early October) and accessible to the public from dawn to dusk. You are welcome to visit the butterfly house any day of the week.
Camden Children's Garden (Temporarily Closed)
3 Riverside Drive, Camden, NJ 08103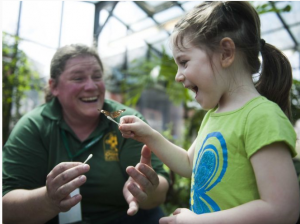 This is the perfect garden to go with the family! The Camden Children's Garden is operated by the Camden City Garden Club, Inc, and is located on the Camden Waterfront, across from downtown Philadelphia. This venue was created in 1999 and is designed for children and families. It is about an hour and 30 minutes away from downtown Jersey City. The Garden is open to the public, and the hours are Fri. & Sat 10 am – 3 pm, Sun. 10 am – 4 pm. They have many activities for kids, from storybook gardens potting sheds, and more. In addition, kids can visit several species of butterflies in their 1,200-square-foot "home" and observe them as they sip nectar and fly around within the scenic environment.
Turtle Back Zoo Butterfly Tent
560 Northfield Ave, West Orange, NJ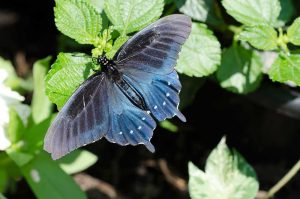 This 100-foot-long facility is located within the already-impressive Turtle Back Zoo. Visit over 700 live butterflies. The six species of North American butterflies fly around a 100-foot-long tent filled with flowering plants. Visitors can also see several caterpillars and chrysalis types, from eggs to butterflies.
Woodbridge Township Butterfly Garden
Omar Avenue, Avenel, NJ 07001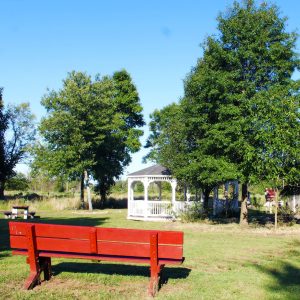 Woodbridge Township's Butterfly Garden is a perfect tranquil spot to enjoy nature. Let your kids enjoy the walkways and sit by the nearby benches to see the beautiful garden. They have a beautiful gazebo where you can see butterflies everywhere.
The Hummingbird Garden
40 High St., Perth Amboy, NJ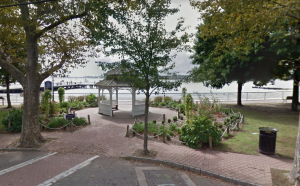 The Royal Garden Club By The Bay maintains a charming little garden and focuses on plants that attract butterflies and hummingbirds. The Ruby-Throated and Rufous Hummingbirds are most commonly spotted here in the early morning. You may also come across Black-Chinned or Calliope Hummingbirds (the smallest breeding birds in North America), but only several have been seen in New Jersey over the last decade. This is a super peaceful place to relax, go for a stroll, enjoy waterfront views, or even just read a book.
East Brunswick Butterfly Park
262 Rues Ln, East Brunswick, NJ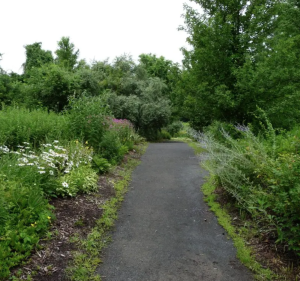 The East Brunswick Butterfly Park is right smack in the middle of East Brunswick and is surrounded by a vast sea of homes on all sides. Since it was opened nearly ten years ago, more than 50 species of butterflies have been recorded. Built-in 2002, the park, the first to be created for butterfly education, features an informational kiosk built by members of a Boy Scout troop, trails, benches, and various butterfly-attracting flowers.
Wheelabrator Wildlife Refuge and Butterfly Garden
600 Crown Point Rd, Westville, NJ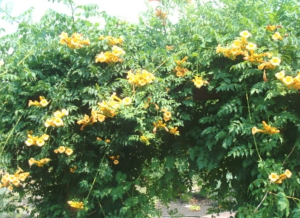 The Wheelabrator Wildlife Refuge contains 75 acres of undeveloped land. Additionally, they have gorgeous wooded walks, grassy fields, wetlands, and more, but the butterfly garden is a must-see. This enclosed space houses luscious plants that attract native hummingbirds and butterflies, a bench, and a pond.
Butterfly House & Pollinator Garden at the Tenafly Nature Center
313 Hudson Ave, Tenafly, NJ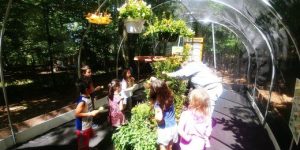 Walk among free-flying native butterflies and pollinators in the Tenafly Nature Center Butterfly House & Pollinator Garden. See if a butterfly will land on your nectar stick or watch it fly around you as it moves between nectar plants. Observe the butterfly chrysalis in the chrysalis box.
The Butterfly House is a 12′ x 24′ structure located outside our pollinator garden and visitors center. The butterfly house includes native species of LIVE butterflies and chrysalis, which vary by season. It offers visitors a total immersion experience for the young and old as it introduces guests to the wonders of metamorphosis.
Brooklyn Botanic Garden
990 Washington Ave, Brooklyn, NY 11225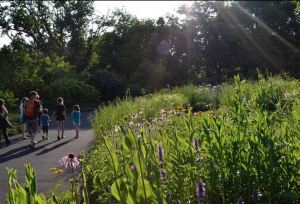 Brooklyn Botanic Garden is an urban botanic garden that connects people to the world of plants, fostering delight and curiosity while inspiring an appreciation and stewardship of the environment. The garden is about 45 minutes to an hour away from downtown Jersey City. Butterflies are perhaps the most beloved of the arthropod inhabitants of our gardens. They're big and beautiful, slowly moving from flower to flower or flapping and gliding overhead. Additionally, the flora at BBG are host to many species of butterflies, either as caterpillars or as adults, and you'll see them all around the garden from spring through late fall.
Updated: May 31st, 2023