A Guide To The Best Chinese Food In Jersey City
Jersey City is a highly diverse city, and the food reflects it. We have a ton of cuisines, including Mexican, Italian, Indian, and Chinese food. Many of these Chinese restaurants have been around for over 20 years serving the community their favorite authentic and delicious dishes. Therefore, we created this guide to some of the best Chinese spots in Jersey City.
Chef Tan
558 Washington Boulevard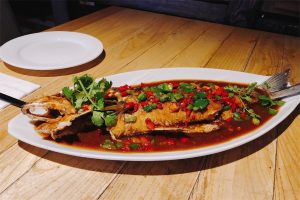 Chef Tan is located in Newport in Jersey City and offers some of the best spicy Szechuan dishes! Chef Tan has something for everyone, and some of their stand-out dishes include Chongqing-style fried chicken, Dan Dan Noodles, and Fish dishes. They have a great variety of options, so definitely check them out.
Taste of North China
75 Montgomery Street, Jersey City, NJ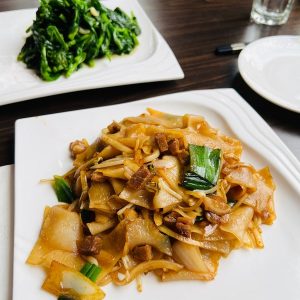 Taste of North China has been around for a long time and offers authentic Chinese food! They are the perfect spot to order takeout on the weekends. Additionally, they are known for their soup dumplings as well as noodles. They are a must-try if you are looking for some quick and delicious Chinese food.
Future
216 Newark Ave, Jersey City, NJ 07302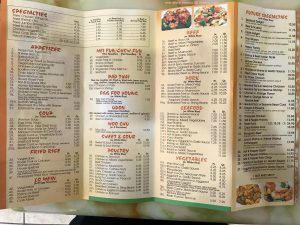 Future
is a low-key, counter-serve restaurant preparing standard Chinese & Mexican bites to eat in or take out. They are another Chinese restaurant that offers a vast menu. If you love classics like Sesame Chicken, General Tso's, and Lo Mein, they are the ones to order from.
Salt and Ginger
313 Grove Street, Jersey City, NJ 07302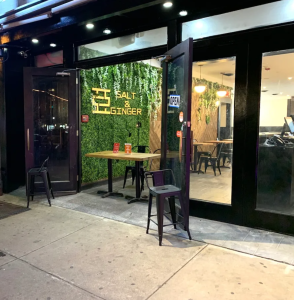 Salt and Ginger is a new addition to downtown Jersey City. They offer a mix of Asian/Chinese dishes with a variety of options for everyone. Entrees include map tofu, sweet and sour fish fillet, Shanghai-style tomato soup, and soy braised chicken legs.
Ling Long Xuan
586c Newark Ave, Jersey City, NJ 07306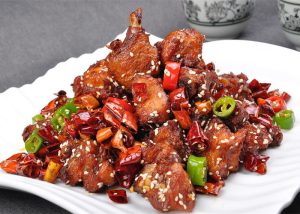 Ling Long Xuan
is another excellent option for authentic and delicious Chinese food. They are located right across from the courthouse. They have many options, like braised chicken pork, lo mein, sesame chicken, and more.
East Flour
103 Christopher Columbus Drive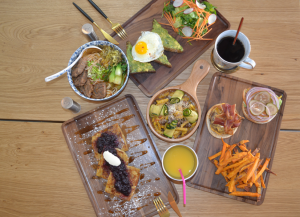 East Flour is located in downtown Jersey City and is a perfect Asian fusion restaurant. Additionally, they serve up several authentic Shanghai dishes and a range of noodles, dim sum, American breakfast, and brunch items. Some of their famous words include purple rice congee, pork dumplings, dan dan noodles, scallion pancakes, and more. So if you want something classic yet unique, check them out.
Pinwheel Garden and Dumpling
318 Communipaw Ave, Jersey City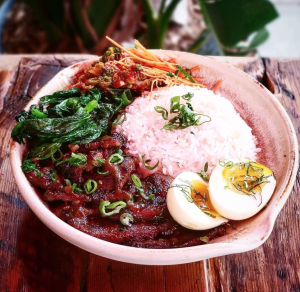 Pinwheel Garden is a family-owned restaurant dedicated to serving REMIXED Asian-American food from scratch, bringing together authentic flavors and ingredients from different cultures worldwide, including Taiwan, Japan, Korea, India, China, Indonesia, Thailand, Italy, France, and America, to name but a few. In addition, they have many delicious lunch options like their unique dumplings, spicy Thai basil fried rice, kimchi ramen, drunken mushroom noodle, and more!
Garden State Chinese Restaurant
287 Central Ave, Jersey City, NJ 07307
Garden State Chinese Restaurant is a cornerstone in the Jersey City community and has been recognized for its outstanding Chinese cuisine, excellent service, and friendly staff. In addition, their Chinese restaurant is known for its modern interpretation of classic dishes and insistence on only using high-quality fresh ingredients.
Old Peking
746 Montgomery St, Jersey City, NJ 07306
Old Peking Restaurant is one of the classic Chinese spots in Jersey City. The establishment offers your choice of dine-in, takeout, or delivery services. In addition, old Peking has a daily lunch special for $7 per plate with your selection of entrees served with your choice of assorted rice options, an egg roll, and a soda.
Great Wall
426 Grand Street
Great Wall has been a favorite takeout spot for many people. They also offer affordable takeout options for something authentic or a classic dish. They have everything you may be in the mood for.
Jiangnan Fusion NJ
97 Montgomery St, Jersey City, NJ 07302
JIANG NAN is new to Jersey City. It inherits the ethnic cooking skills of Chinese cuisine, featuring Peking Duck, Xiao Long Bao (soup dumpling), Grill Fish, etc., as the signature dishes. They serve not only indulgent and comforting dining experiences featuring the best of Chinese fusion flavors from each region of China but also consistently high-quality food and ingredients and superior customer service.
King Szechuan Palace
83 Reservoir Ave, Jersey City, NJ 07307
If you're looking for authentic Szechuan fare in addition to Chinese-American classics, King Szechuan Palace is the place! This spot has a cult-like following in Jersey City Heights and for good reason. Try the Mapo Tofu!
More Express
281 Grove Street, Jersey City, NJ 07302
More Express
is both a sushi bar and an Asian bistro. The menu features appetizers, soups, salads, entrees, noodles and fried rice, sushi bar, sushi lunch and bento boxes (lunch only). Both dine in and take out are available
Jersey City takes pride in the many different cuisines available from its restaurants. Once you have tasted the Chinese food options available here you may visit some
Korean barbecue
establishments. And don't forget to follow up your meal with a sweet from one of these
spots.
If you're looking for a place to spend quality time with your loved ones, whether on a date, a family outing, or entertaining guests from out of town, consider dining in Jersey City! You'll find a variety of options for dinner and dessert that will leave everyone feeling satisfied.