Jersey City to Manhattan
There are so many fun things to do near Jersey City! Here, you'll never run out of fun things to do with your family. Take the kids to lower Manhattan for some fun activities, or enjoy a stroll in one of the local parks on a hot day. Maybe even try out the splash pads? If you want to take a day trip in NYC with your family, check our suggestions below, we're sure you will have fun!
First Stop: The Ferry
The ferry is only part of the adventure! Your kids can experience an amazing ride on the Hudson River! It's a short ride, but a fun one. Catch the ferry at the Paulus Hook Terminal at the end of Sussex Street at the Hudson River Waterfront Walkway in Jersey City. You can also take the ferry from Harborside, JC. The ferry takes you over to the World Financial Center Terminal in lower Manhattan. For a quicker and easier experience, download NYWaterway's smartphone app and purchase your tickets in advance. Besides, there are brand-new (and clean) bathrooms at the Paulus Hook Terminal in the building you buy tickets. The ferries depart every 15 minutes and travel time is approximately 7 minutes.
Hit the Park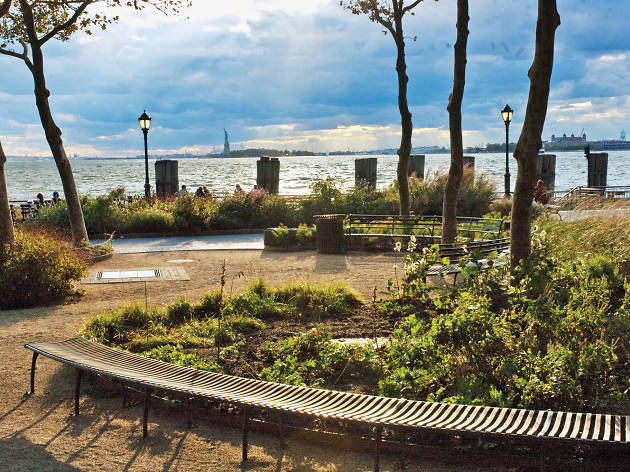 Visiting some of the NYC parks is definitely on our list of Fun Things to do Near Jersey City. There are two great parks very close to the WFC Terminal in NYC. Rockefeller Park is the closest and is located just off the waterfront walkway to the left of the ferry terminal. There is a duck pond, wide lawns, as well as a large playground. The playground offers a sand area, water features, unique playground equipment and more. Teardrop Park is located between Warren and Murray Streets, east of River Terrace. This two-acre park, designed by landscape architect Michael Van Valkenburgh, features a fantastic slide, sand boxes, an "ice wall", water play areas, places to rock hop and much more! Hit one or both of these parks during your excursion and the kids will love it!
Take a Walk or a Ride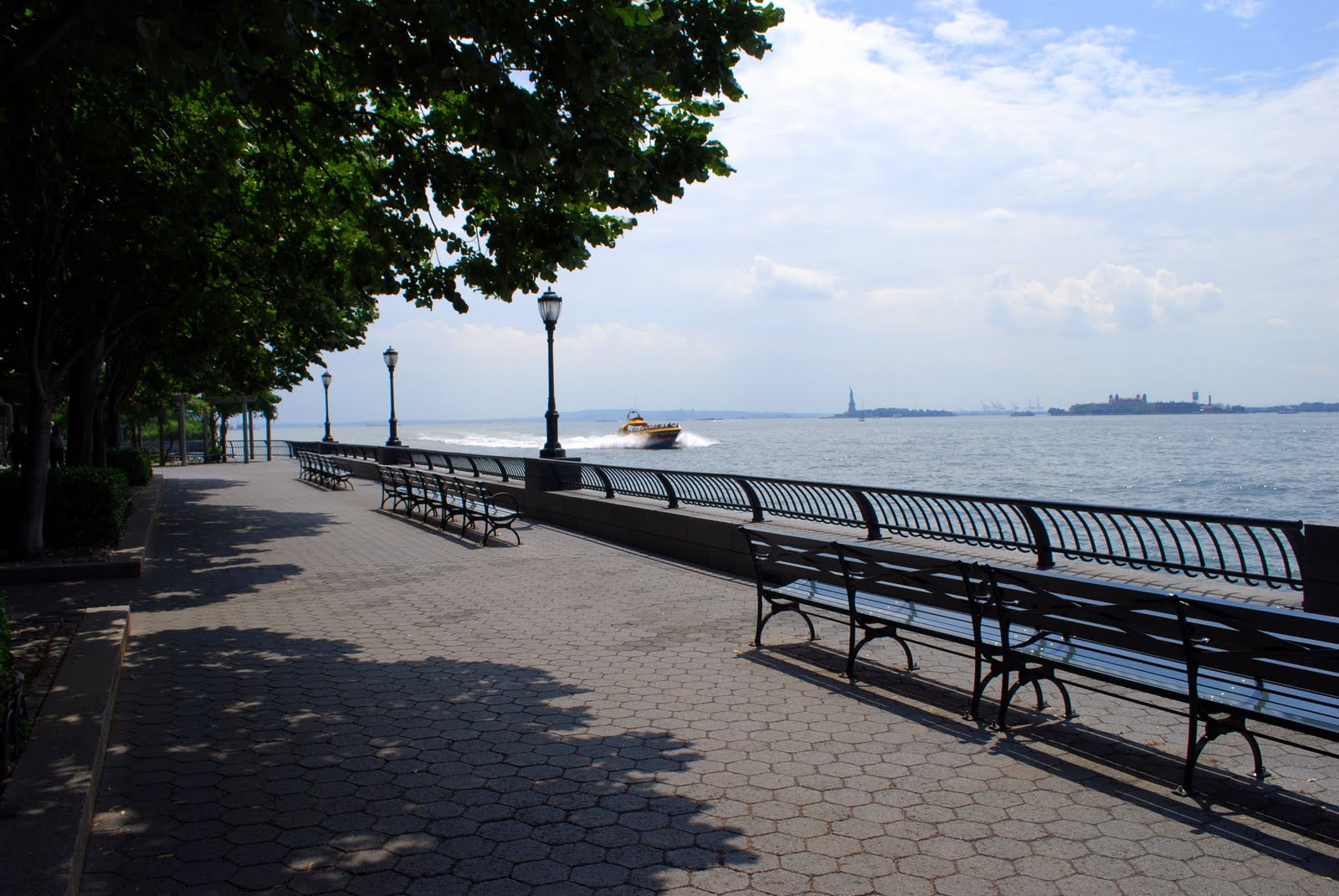 The Battery Park City Esplanade runs along the Hudson River for the entire length of Battery Park City and is lined with parks and gardens. Furthermore, It's a great place to walk from the ferry with many interesting stops along the way and gorgeous views of Jersey City! There is also a bike path. If you don't have a bike, there is a convenient Citi Bike location at Vesey Place and River Terrace, very close to the ferry terminal. If you are into biking, try riding out to West Street and north up the West Side Highway. The views are terrific and there are many things to do along the way, including The Intrepid Sea, Air and Space Museum.
Go to the Movies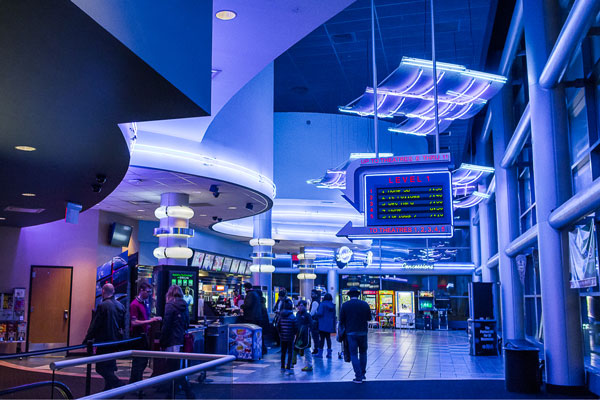 The 11 screens Regal Battery Park Stadium Cinema is just blocked from the ferry terminal. Grab some snacks fit for a movie and settle in on the large, comfy seats! Plus, there's always a convenient showtime for families.
Visit a Museum
We all know there are a ton of museums in the NYC area, but choosing one can be tough. Luckily, there are some interesting museums within walking distance from the ferry at WFC. The Skyscraper Museum is located at 39 Battery Place just off Battery Park. It's a great option for kids who are very into buildings. Another fun museum that's not too far is the National Museum of the American Indian located at Bowling Green. They offer family activities including music, dance and art. The 9/11 Memorial and Museum is a close walk from the ferry. The Battery Park City Library is located at North End Avenue at Murray Street.
Eat!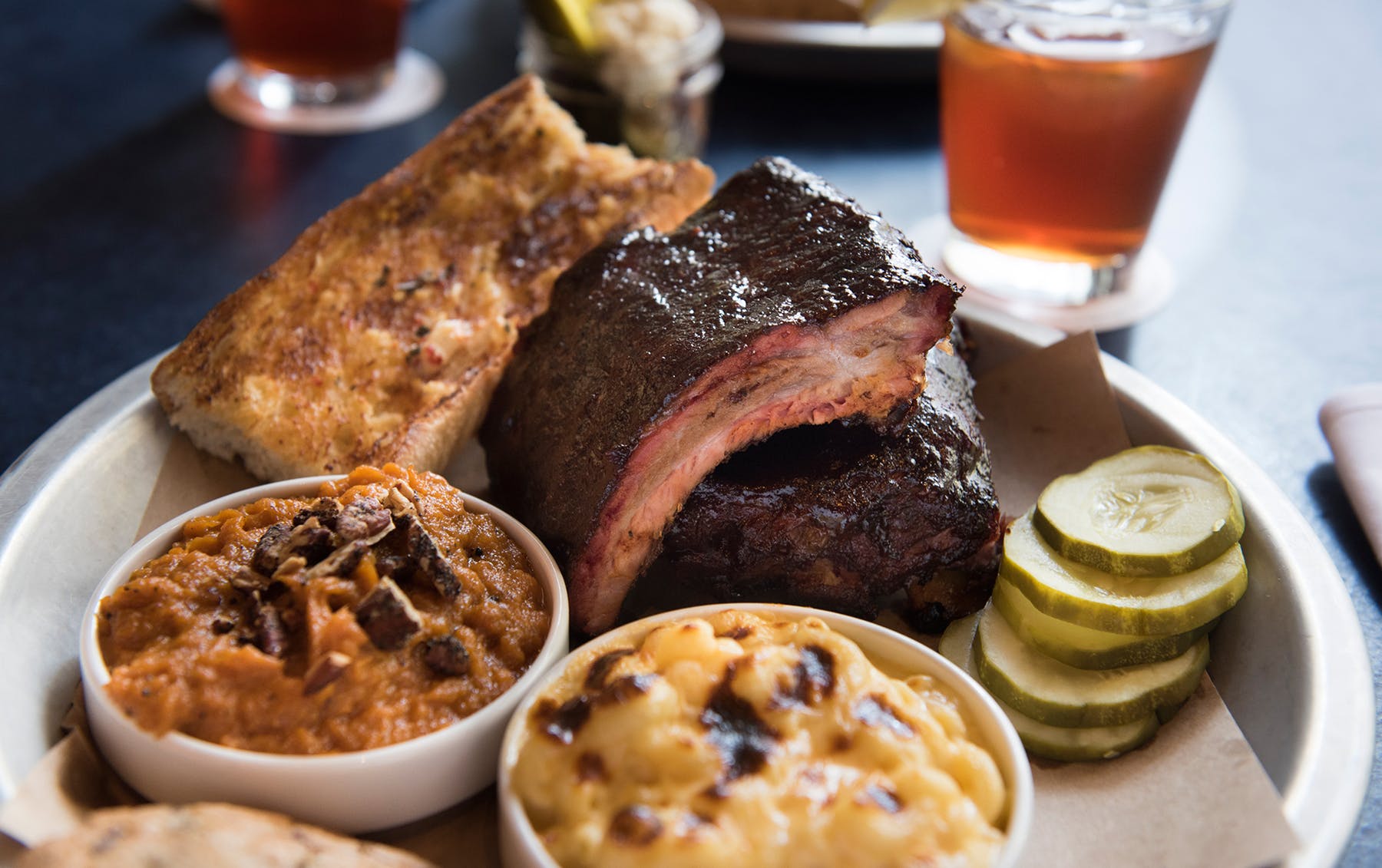 There are some great eats around this area. One of our favorite post-park eateries is Shake Shack's Battery Park location. Did you know it's only a few blocks from the playgrounds I mentioned? Plus, there is plenty of outdoor seating, so it's perfect for a beautiful summer and fall days. They offer everything you want from a Shake Shack, including burgers, fries and those yummy milkshakes. There is also a Blue Smoke located in Battery Park, as well. The famous BBQ restaurant boasts menu favorites like fried chicken and ribs. They also offer a kids menu featuring mac and cheese, ribs and grilled cheese (plus dessert!). If you feel like walking a little bit, I highly-recommend Luke's Lobster, located on William Street in the Financial District. It's a nice walk from the ferry and the lobster rolls are delicious.
There are definitely a lot of fun things to do near Jersey City, but if you prefer staying in the local area, there are tons of options as well. Whether you are looking for Indoor Places for Kids Activities, or you want to take the kids on a trip to a park, or simply visit one of the many child-friendly restaurants in the area, there are options!