The Top 10 Best Restaurants To Go With Family in Jersey City
Jersey City is filled with an abundance of restaurants. You can find a little bit of everything in the city – from Cuben to Thai to Italian eateries. Furthermore, there are plenty of restaurants that are perfect for the whole family. It is often challenging for an entire family, small or large, to agree on a place to have breakfast, lunch, or dinner. Thankfully, this list explores the 10 best restaurants to go with family in Jersey City. The restaurants below offer a wide range of food options, have a great family-friendly and welcoming atmosphere, and serve up some seriously delicious food. Your family is sure to leave with full and happy bellies!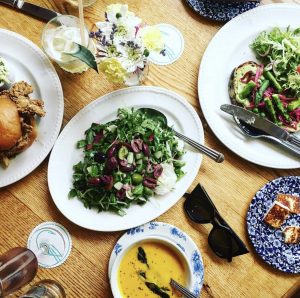 A bright eatery serving American plates paired with inventive cocktails in sleek, modern surrounds. It is in the heart of Jersey City where you'll find delicious food and drink in a beautiful setting to be enjoyed with friends and family.  They offer lunch, dinner, and weekend brunch! It is a super lively neighborhood restaurant serving seasonal American fare, craft cocktails, and beer.
Location:351 Grove St, Jersey City, NJ
Beechwood Cafe:Family restaurants in Jersey City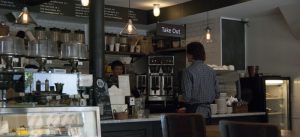 Located on the very popular Grove Street, this industrial style cafe has delicious tea and coffee. They serve brunch until around 3 pm every day and lunch begins at 12 pm. Kids love their simple smoothies, pancakes, and milk. They also have outdoor seating, which is perfect for when the weather is nice or if you need more room for strollers. We highly recommend you check this top 10 best restaurants to go with family in Jersey City.
Location: 290 Grove Street, Jersey City
Porta:Family restaurants in Jersey City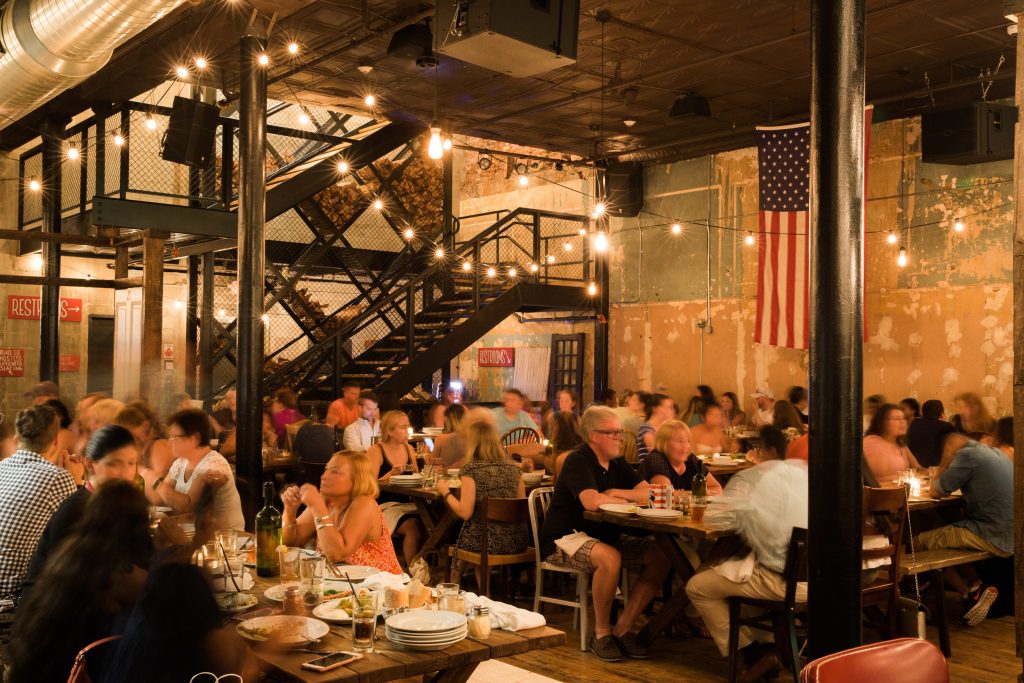 Located conveniently in Downtown Jersey City, Porta is a spacious restaurant that resides in a former pharmacy located right off of Newark Avenue's pedestrian walkway. The restaurant opened its doors in 2014, and the three-story restaurant includes one of the few rooftop spaces in the city, spanning an entire block with two full bars and dining. There's definitely enough room at Porta for the whole family to enjoy a nice meal together.
Location: 135 Newark Avenue, Jersey City, NJ 07302
Skinner's Loft:Family restaurants in Jersey City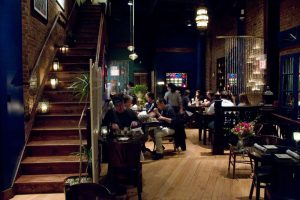 If you are looking for the perfect family dinner sport, Skinner's loft is certainly one of the best restaurants to go with the family in Jersey City. This place is very kid-friendly since they offer an array of markers, paper, and stickers to the little ones. The kid's menu consists of the usual like griller cheese, pasta, and chicken fingers, but the main menu also has burgers and mac and cheese, which are also great for kids as well.
Parents will love more adult options like lentil nachos, short ribs, and mushroom pizza.
Location: 146 Newark Ave, Jersey City
Two Boots:Family restaurants in Jersey City
Maybe the most colorful and kid and family-friendly restaurant in Jersey City, this is the perfect pizza place. Two Boots has "comfy banquettes, sidewalk seating, wine and beer, and occasional live music, this is a great place for a lunch break from work, a family dinner or a late-night jaunt from one of the local bars."
Their super funky and cool dining room will keep the kids occupied and fascinated the entire dinner! It's a must-go pizza place and one of the 10 best restaurants to go with family in Jersey City.
Location: 133 Newark Ave. (at Grove St.), Jersey City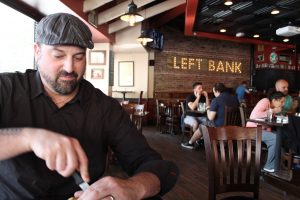 With coloring books and crayons given to kids when you are seated, you will win over the kids with this burger bar immediately. They offer up some serious delicious burgers and have great kid meal options like freshly battered chicken fingers, sliders, and ice cream.
The huge and towering burgers may be a bit complicated for the little ones, but parents will devour these fun and creative burgers. A huge plus is their burgers are made with grass fed beef.
Location: 194 Newark Avenue, Jersey City, NJ
Rumba Cubana is located right off Hamilton Park, and this place will definitely fill your crave for Cuban Food.  The restaurant takes pride in their cuban style dishes and beverages that are sure to satisfy what you are longing for. Whether you want a heavy dish or something easy on the tummy, they've got what you want. They also got several child friendly options, and it's a great place to bring your kids after a playdate in Hamilton Park.
Location: 235 Pavonia Ave. Jersey City, NJ 07302
Gringo's Tacos is inspired by the fusion of ancient techniques and modern dining sensibility. The got a spacious outdoor seating area, and it's more than enough room inside as well. It's here where the best of Mexican and American cuisines become one, to provide the most unique tastes unavailable anywhere else. Through collaboration of our shared culinary cultures, they've crafted an unforgettable experience of diverse flavors through relatable food and cocktails. Why not bring the family here after a stroll in Van Vorst Park?
Location: 12 Coles St, Jersey City, NJ 07302, USA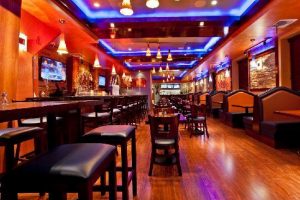 Waffles, thick French Toast, pancakes, huge burgers, chicken finger, and so much more, this 24-hour diner is perfect for the whole family. There is something for everyone in the family here and it a definite crowd pleaser. City Diner is one of the 10 best restaurants to go with family in Jersey City.
"City Diner features rustic modern decor, hard wood floors, cushioned seats and booths, and free WiFi. Make yourself at home and enjoy the HD plasma TV's while sipping on your favorite drink and enjoying your favorite meal. We have created an inviting modern touch that compliments the view of looking out on to the big city."
Location: 31 Montgomery Street, Jersey City, NJ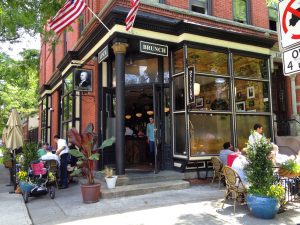 This classic downtown joint is rich with history and its food is incredible. For the kids, they have chicken fingers, french fries, pasta dishes with tomato or butter, and the cutest mini pizzas. For the parents and adults, the menu consists of options like ahi tuna burgers, huge salads, lobster rolls, and lamb burgers. Yum! You and the family should certainly try this option for 10 best restaurants to go with family in Jersey City.
Location: 708 Jersey Avenue, Jersey City, NJ
If you like Indian food, check out the Best South Indian Restaurants in Jersey City http://indiansinjerseycity.com/best-south-indian-restaurants-in-jersey-city/
Lokal is a culinary hub for Jersey City's global culture. Communal in nature, Lokal showcases ingredients sourced locally from the Garden State and transformed into worldwide flavors by Michelin-trained Chef Walter Donadio. They are kid-friendly which is perfect for Jersey City families. The eatery is along Jersey City's waterfront, so guests can enjoy expansive views of the Manhattan Skyline during an unmatched gastronomical experience. It is also conveniently located just steps from the Newport PATH station and Harborside Ferry.  Also, they offer Gluten Free, Dairy Free, Vegan, and Vegetarian options.
Location: 2 2nd St., Jersey City, NJ 07302