The Best Things To Do in Jersey City Heights
Jersey City Heights is becoming a new go-to spot for living, eating, and playing. It is formerly known as Hudson City and offers an abundance of lush green parks, shops, restaurants, and a fantastic arts district. In this post, we will explore some of the best things to do in Jersey City Heights with the whole family.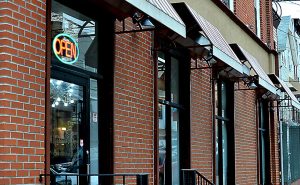 This warm, inviting, and relaxing spaces serves up some delicious and authentic Afro-Cuban food, making this restaurant one of the best things to do in Jersey City Heights. They serve breakfast, sandwiches, hot and cold drink, fresh juices, and desserts. You will feel right at home with their warm and comforting dishes with a unique combination of tastes and flavors.
Location: 513 Central Ave, Jersey City, NJ 07307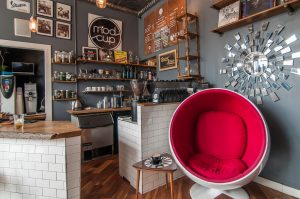 This modern style coffee shop offers some of the best views of the NYC skyline from its adorable space. Their coffee bar serves up some of the best coffee in all of Jersey City. They have espresso drinks, freshly brewed coffee, and a variety of other handcrafted drinks as well. The shop also sells their coffee for you to take home as well so you can brew a fresh cup from the comfort of your own home. This modern coffee shop is definitely one of the best things to do in Jersey City Heights.
Location: 479 Palisade Ave, Jersey City, NJ 07307
This restaurant has been in operation "since 1994, specializing in Pollo a La Brasa (Rotisserie Chicken). If you are in a rush, you can even order from their online menu and pick up your order. This is a great feature for busy families looking for a quick, yet home-cooked style meal.
Location: 449 Central Ave, Jersey City, NJ 07307
The Riverview Arts District in Jersey City heights offers tons of art galleries to walk through, art on the street, and is filled with young and creative artists. You can spend the day walking around this section, admiring all of the stunning artwork this district has to offer.
Here is some background on the district:
"First proposed in the early 1980s by then Councilman Tom Hart, the RAD was forgotten for almost three decades. On February 27, 2013, a city zoning amendment was approved to create an Artist Overlay Zone covering a large portion of the eastern Heights (see map) and allows an artist to have studios or work/ live units within the District."
This scenic location is filled with tons of family-friendly outdoor activities. You can choose from activities like walking and hiking trails, kayaking, fishing, art festivals, and so much more! It is also the perfect place to just take a packed picnic lunch and relax on the lunch grass on a warm and sunny afternoon.
The main gate is located at the Northwest corner at Summit Ave. and Reservoir Ave.
The perfect spot to go buy some delicious and fresh fruits and veggies, Hudson Farmers Market is one of the best things to do in Jersey City Heights. The market is rich with history:
"Louie Napolitano started working in a local garden center/produce store when he emigrated from Italy at the age of nine. At 24, he opened his own garden center and produce store in Bayonne, NJ. Nine years later he had the opportunity to open and grow the business to where he has been for 24 years in Jersey City. Being on the farm gives him ample room to grow and produce his own crop. This allows him to go back to his Italian roots working on the farm as a young boy with his dad."
Location: 3437 John F. Kennedy Blvd, Jersey City, NJ 07307
With amazing views of the NYC skyline and the Hudson River, this Fish Park is the perfect place to spend a weekend day. You can relax in the gazebo, play basketball of one of their two courts, or have the children run around the playground. They also host a weekly farmers market, have some of the best views of fireworks on the 4th of July, and have the Riverview Jazz festival.
The Riverview Farmers Market is a huge attraction for families to Fish Park. They have tons of vednors, events, and activities that are perfect for young kids and families.
Location: Paterson Plank Road, Palisade Avenue, Griffith Street and Bowers Street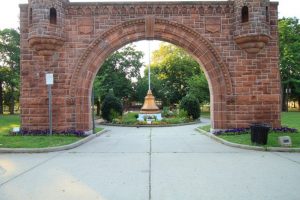 This park has heaps of things to do – especially activities the kids will absolutely love. According to one Yelper, "Nice new swimming pool with membership or day fees. Free tennis, basketball, baseball, running track, renovated kids play area, ice skating rink(may have fees). Trees, wooden benches. Lovely place to have in the neighborhood."
You will enjoy this park and all of the outdoor fun it has to offer!
Location: 201 Central Ave, Jersey City, NJ 07307
Established in 1959, this pizza place knows a thing or two about making some of the best pizza around. Family owned and operated, they specialize in authentic pizza with traditional and unique flavors. Choose from pizzas like Grandma's style pizza and pepperoni to flavors like broccoli rabe and baked potato ranch!
Location: 278 Central Ave, Jersey City, NJ 07307
This family favorite bakery features delicious baked goods that are to die for. They are an Argentinan style bakery, they only use fresh butter in their pastries, and are famous for their bread and empanadas. You must also try their traditional style Argentine style quiche. It's filled with ingredients like ham and cheese, broccoli and cheese, spinach, potatoes, and more!
Location: 376 Central Ave, Jersey City, NJ 07307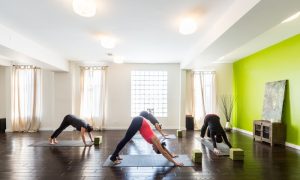 This safe and welcoming holistic center and yoga practice studio is the perfect place to relax, unwind, and recharge. Of course, they offer yoga, but they also offer acupuncture, massages, reiki, and life coaching sessions.
"YITH is not just a studio – We are a community. We know each other's first names. So be prepared to make great friends and to transform your body from the inside out."
Location: 317 Central Ave. ​Jersey City, New Jersey 07307