Indoor Places For Kids in Jersey City and Hoboken
Is your child getting bored at home? Do you want to take them out for activities but are unsure where? Then, read our list of Indoor Places For Kids Activities in Jersey City. As the weather changes, we know how important it is for parents to find fun indoor places for children. Therefore we created this guide to help!
What is a mommy to do?
Don't fear! There are plenty of great indoor play spaces in Jersey City and Hoboken. So grab your energetic little ones and get them playing, learning, dancing, reading, crafting, or exploring. And you don't even have to travel that far. Check out our guide to Places to Play Indoors in Jersey City and Hoboken.
My Gym 
252 9th St, Jersey City
My Gym has developed an extraordinary program and facility devised to help children six weeks thru 10 years of age develop physically, cognitively, and emotionally. We have hundreds of locations in more than 30 countries offering structured, age-appropriate, weekly classes that incorporate music, dance, relays, games, unique rides, gymnastics, sports, and more. As a result, children have loads of fun as they gain strength, balance, coordination, agility, and flexibility while developing social skills, confidence, and self-esteem. Our state-of-the-art facility, extensively trained staff, award-winning class programs, and excellent student/teacher ratio have earned My Gym the reputation as the best early learning program of its kind.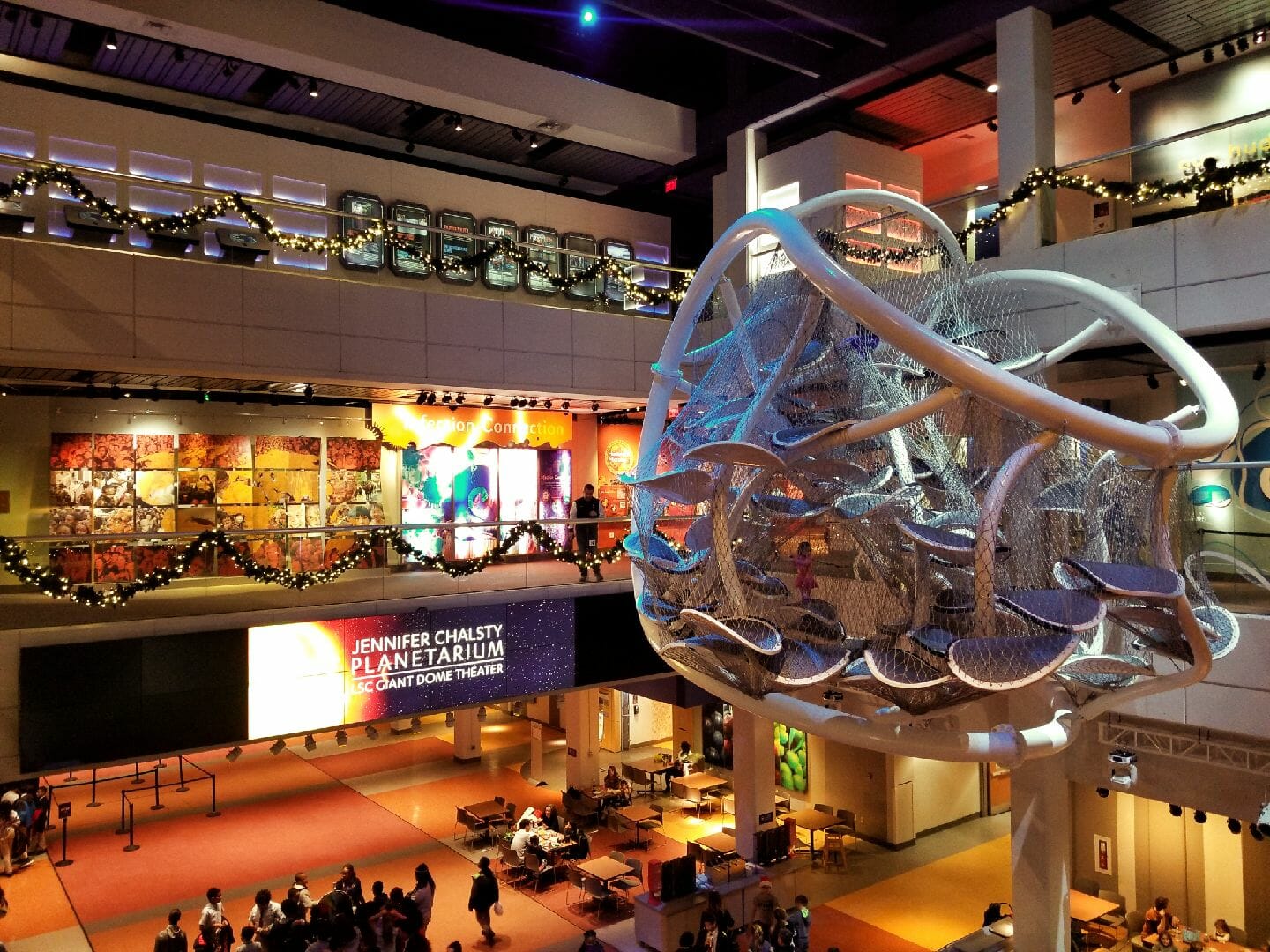 Liberty Science Center 
222 Jersey City Blvd, Jersey City
No matter the weather, LSC is the best indoor place for kids in Jersey City. There are exhibits for kids of all ages and permanent fixtures that kids will love. Experience the wonders of space in the largest planetarium on the Western Hemisphere! General admission is $23.75 for adults and $19.75 for children 2-12! If you also want to experience the Sherlock Holmes Exhibit during your visit, combination passes for adults are $29.75 and $24.75 for kids ages 2-12.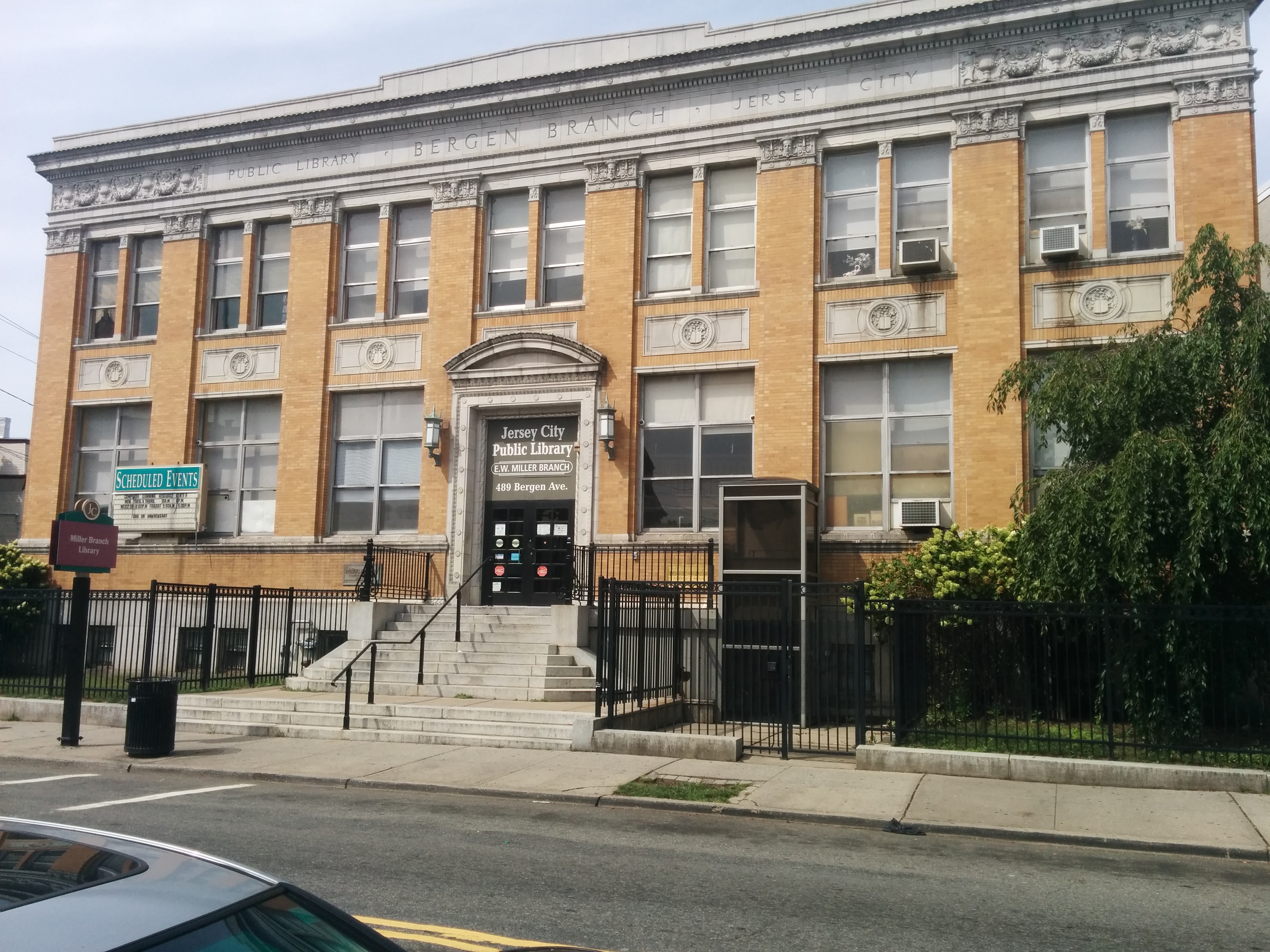 Jersey City Public Library
472 Jersey Ave, Jersey City
The main branch of the Jersey City Public Library offers a Children's Room that offers many children's books and a plethora of events. Check out the events and programs calendar for information on events in all of Jersey City's library branches. Events at the main component include crafts, movies, performances, and many other family-friendly activities.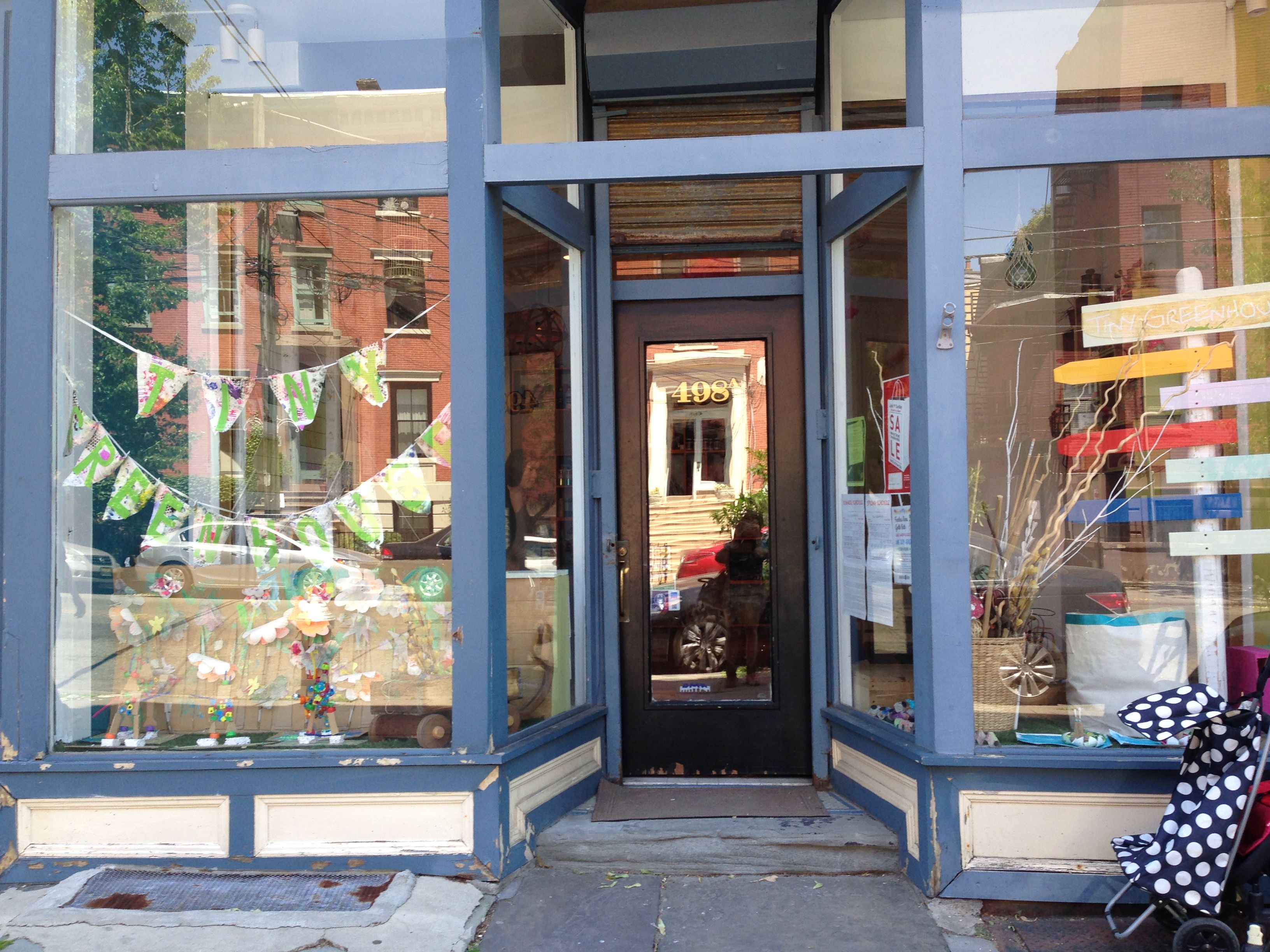 Tiny Greenhouse
498a Jersey Ave, Jersey City
Tiny Greenhouse is a "friendly art studio" located in Downtown Jersey City that offers art classes and more. They also provide a drop-in studio/open play for children! They have pre-set tables with clay, crayons, blocks, puzzles, toys, books, etc. Your little one will have a blast interacting and playing.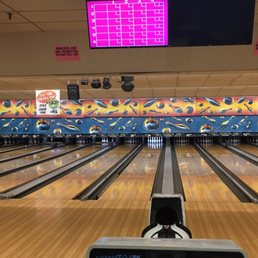 Hudson Lanes
1 Garfield Avenue, Jersey City
Strike! With over 60 Lanes, a full-service grill, and arcade games, your family will have a great time at Hudson Lanes! Planning a birthday party? Party packages start from $13 per child!
Urban Jungle Play
1140 Maxwell Ln, Hoboken, NJ
Urban Jungle Play focuses on core pillars of childhood development that encourage cognitive, social-emotional, and motor development with a wide range of classes. Classes are 45-minutes and tend to children five months to 6 years of age and can be booked individually or on ongoing.
The Little Gym
380 Newark Ave Units 101 & 102, Jersey City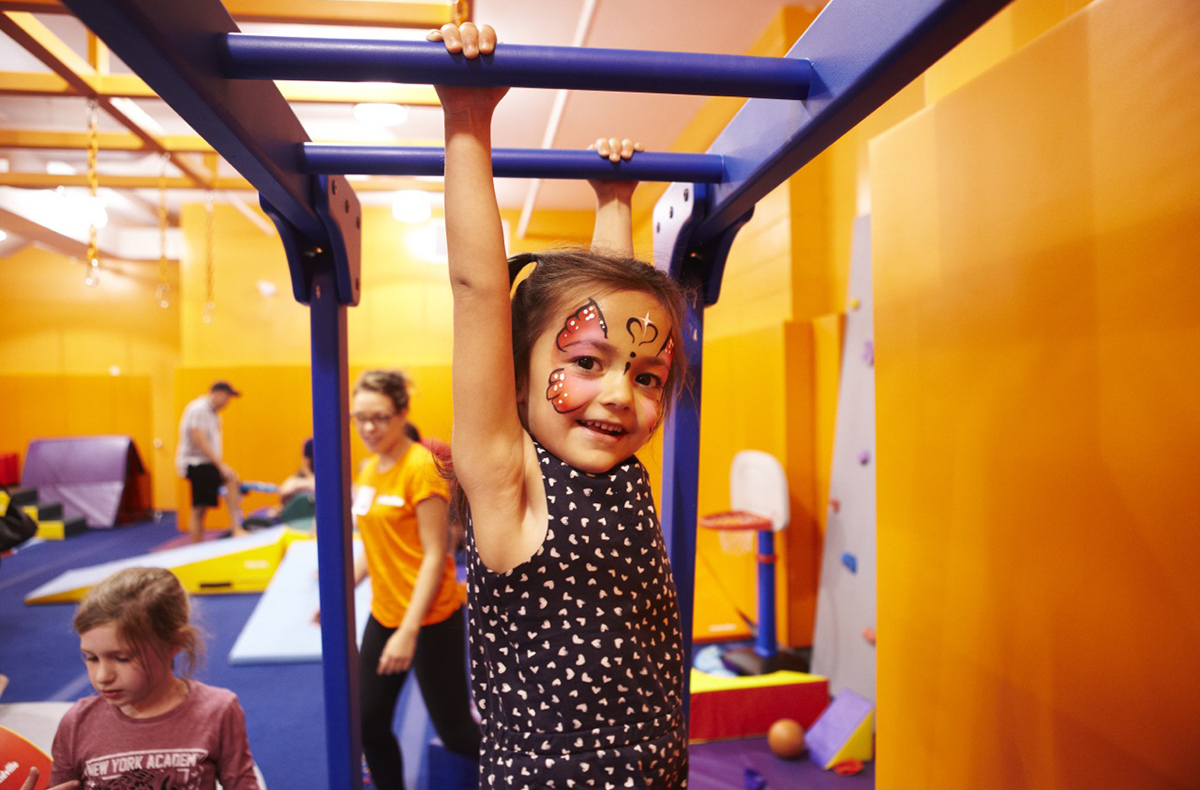 The Little Gym, Jersey City strongly believes in providing a nurturing environment where children explore their physical development while growing socially, emotionally, and intellectually. It provides classes and activities for children starting as young as four months old. They have a Three-Dimensional Learning approach to skill development means that every class they offer fosters growth in three holistic dimensions—Brain Boost!, Get Moving! and Citizen Kid!
Luna De Papel
321 Communipaw Ave, Jersey City, NJ 07304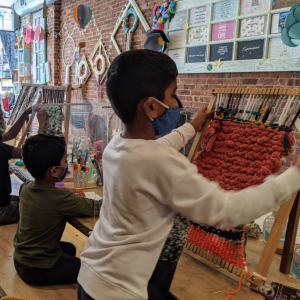 Luna de Papel (paper moon) is a crafting workshop. They offer crafting and DIY classes and workshops for adults and children of all ages. It is a place where all can test the bounds of their imagination in an environment you can enjoy. They also have a ton of after-school programs.
RPM Raceway
99 Caven Point Rd, Jersey City, NJ
RPM Raceway brings you the thrill of competitive racing, no matter what driving experience you have, which is why it has zoomed onto our list of Indoor Things To Do With Kids In And Around Jersey City! You'll drive state-of-the-art Italian go-karts that challenge you to stick to the fastest line. This is also a fantastic place to host group events or birthday parties!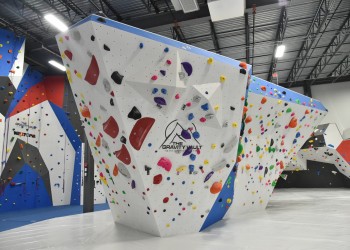 The Gravity Vault Indoor Rock Gym
1423 Clinton St, Hoboken
Anyone can join in and experience the exciting sport of rock climbing at The Gravity Vault Indoor Rock Gym! They aim to provide a fun, welcoming environment where beginners and experienced climbers can learn, train and enjoy climbing together. Don't know where your rock climbing experience lies? Don't worry! They have climbing options and teaching programs available. Walk-in climbs start at $20, and you can even take a group lesson for $27 per person! You can see all the pricing options here.
Did you know that some of these play options can double as a space for your events? Jersey City and Hoboken offer many outdoor and indoor activities for you and your family to enjoy!
Grit Sports Training
201 Marin Blvd, Jersey City, NJ 07302

Looking for a place to learn parkour and freerunning, gymnastics and tumbling, or hone your athletic skills and build sports fitness? Check out Grit Sports Training today!
Tiny Artisan
172 Newark Ave Jersey City, NJ 07302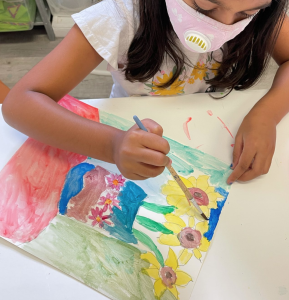 Based in Historic, Downtown Jersey City, Tiny Artisan is a uniquely small, but large imagination process art studio dedicated to promoting creativity, discovery, and independent thinking. Guided by an out-of-the-box team of creatives, we fuse unique techniques to create the most interesting experience for kids. This is a perfect studio for kids who love art. They offer a bunch of classes for all ages.
Gymboree Jersey City
197 Van Vorst St., Jersey City, NJ 07302

Choose your child's favorite theme and we'll create a private, personalized party experience filled with kid-friendly activities guaranteed to be 100% fun with zero clean-up! They specialize in 1st birthday parties all the way through to 5th birthday parties. Gymboree Play & Music Parties are available to members and non-members alike. More information here. 
Updated October 31st, 2022